Netflix's quarterly earnings always offer a fascinating peek under the hood of the biggest streaming service in the world, but today's update was especially noteworthy — coming against the backdrop of an ongoing crackdown on password-sharers, as well as the dual writers and actors strikes in Hollywood.
The same day that SAG-AFTRA president Fran Drescher participated in a livestream interview with Sen. Bernie Sanders, in which she said it ought to be illegal for Netflix to keep its viewership data and metrics a secret from the public, the streaming giant told Wall Street that its subscriber tally is booming. Netflix, one of the central villains in the Hollywood strikes that are expected to last for at least a few months, added almost 6 million new subscribers during the second quarter, according to its latest earnings report.
Even more impressive is the fact that Netflix did so on the back of a controversial password-sharing crackdown, as well as the launch of a cheaper, $6.99/month ad-supported subscription tier.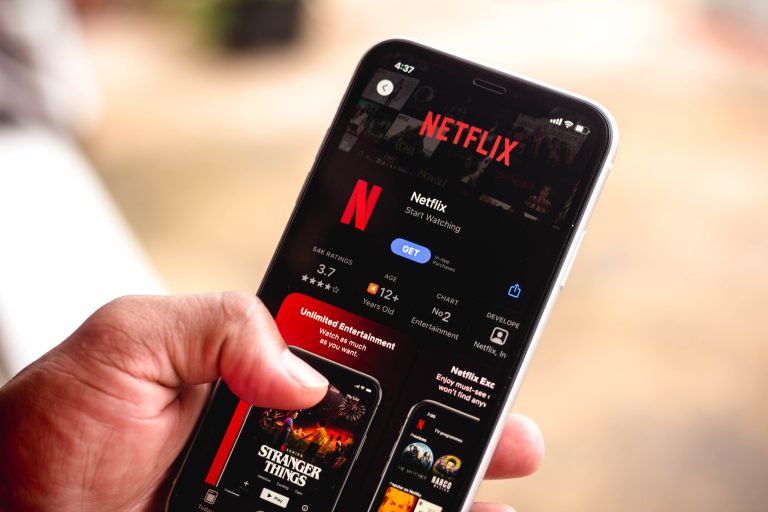 As if all that wasn't enough, Netflix is also projecting similar-sized growth in subscribers when it reports earnings next quarter. And, as I wrote in a recent piece about how Netflix stands to benefit from the protracted strikes, the company now says it expects to have $5 billion in free cash flow this year, up from $3.5 billion. Because of striking actors and writers, Netflix has confirmed that its expenses will decrease for the time being.
In short, Netflix's earnings report today shows that its business is booming. Netflix's cash is piling up, it keeps finding millions of new paying subscribers, it's ramped up an advertising business, it's reaping more money now that people can't share their passwords, and its considerable international presence means it won't be hurting for new content for quite a while — nevermind that Hollywood productions have now ground to a halt because of the strikes.
Still, the streamer's centrality to the work stoppage in Tinseltown can't be ignored. Actors, for example, are increasingly furious and vocal about unfair wages, such as Orange is the New Black star Kimiko Glenn who lamented the fact that her exposed body "will live on in perpetuity" on Netflix, while she makes almost nothing in OITNB residuals.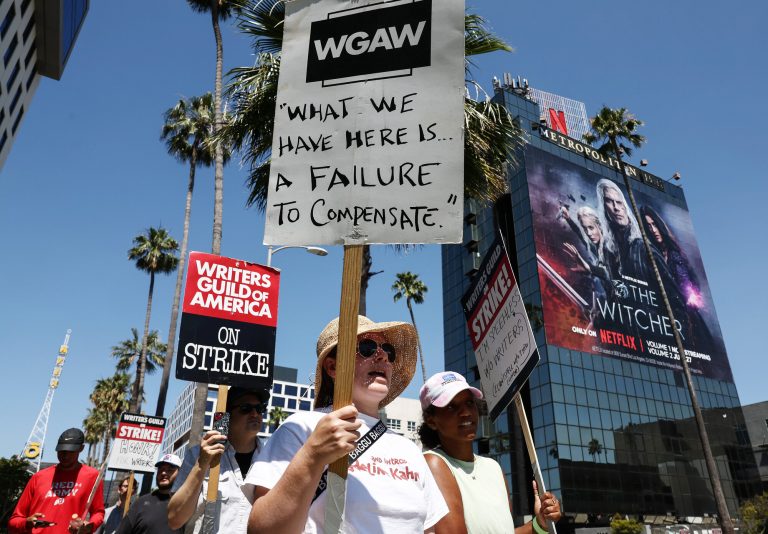 As a reminder of some of the biggest and best content from the quarter that helped power the Q2 Netflix earnings:
New series that hit Netflix between May and June included standouts like Beef, The Diplomat, Queen Charlotte, XO Kitty, and Fubar. As for returning shows during the quarter, those included Firefly Lane Season 2, Selling Sunset Seaason 6, Never Have I Ever Season 4, Season 3 of The Witcher, and Season 6 of Black Mirror. The quarter also saw the launch of Extraction 2.
In remarks addressed to the SAG-AFTRA and Writers Guild of America (WGA) strikers, Netflix co-CEO Ted Sarandos said during the company's pre-recorded earnings interview on Wednesday that: "We're super-committed to getting to an agreement as soon as possible, one that is equitable, and one that enables the industry and everybody in it to move forward into the future."