For the first time since 1960, Hollywood writers and actors have gone on a dual strike — hitting the picket lines over issues ranging from contract pay that hasn't increased in years to the impact of streaming on the entertainment business. SAG-AFTRA, the guild representing some 160,000 TV and movie actors, approved the actors' strike earlier this month, bringing Hollywood screeching to a halt and putting the entertainment industry in a state of limbo that might last for months.
Paradoxically, though, while streamers like Netflix are at the center of this historic standoff, Netflix is likely to remain relatively unscathed for the time being. The operative words there are "relatively" and "for the time being."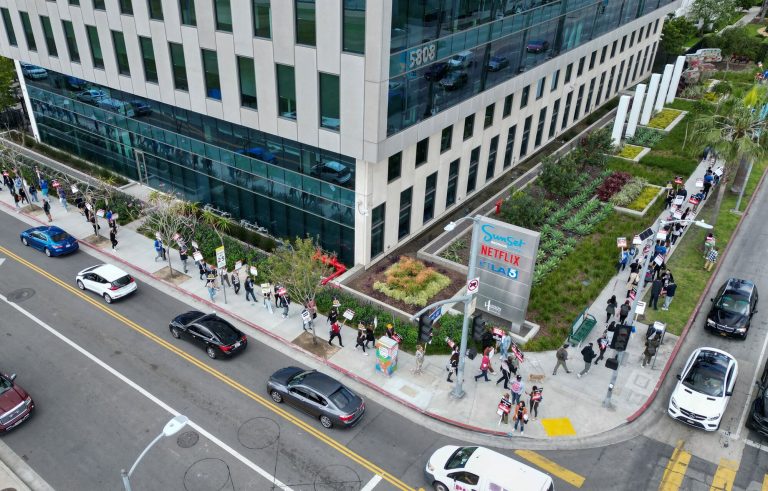 Moreover, a Netflix job listing has been spotted for a machine learning product manager role that will pay as much as $900,000. It's interesting timing, considering that the use of AI is one of the sticking points in the ongoing strikes — studios, for example, have proposed paying extras essentially peanuts for the use of their AI likeness in perpetuity.
Netflix's broader description of its machine learning work also alludes to eventually extending AI from things like personalizing which titles you're shown in the Netflix app … to which titles get made at all.
A "machine learning" section on the Netflix website talks about increasingly relying on AI/machine learning to "shape our catalog of movies and TV shows by learning characteristics that make content successful" as well as to "optimize the production of original movies and TV shows."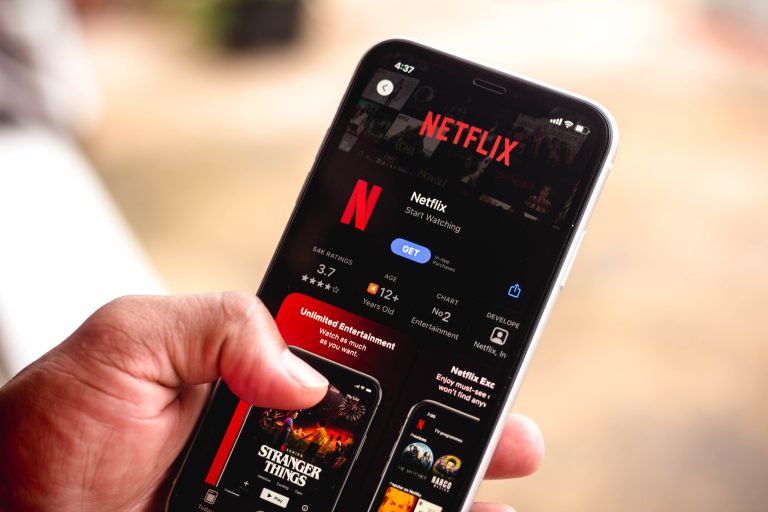 Meanwhile, there are at least two areas I can see where Netflix is not only strongly positioned to temporarily ride out a Hollywood work stoppage — but it might also even benefit from it.
For one thing, as we saw during Covid and we'll now see during the actors' strike, the streaming platform works way, way ahead of time. A new TV series or movie that debuts on the platform this week might have been worked on months or even a year ago. Netflix's smaller rivals, of course, don't have the same huge backlog of content already built up that they can use to ride out the strikes.
On a related note, Netflix's massive scale also means that it can continue operating uninterrupted in markets outside the US that aren't subject to the actors' strike — like in Korea, where the company plans to ramp up its content spending by hundreds of millions of dollars in response to the global success of shows like Squid Game.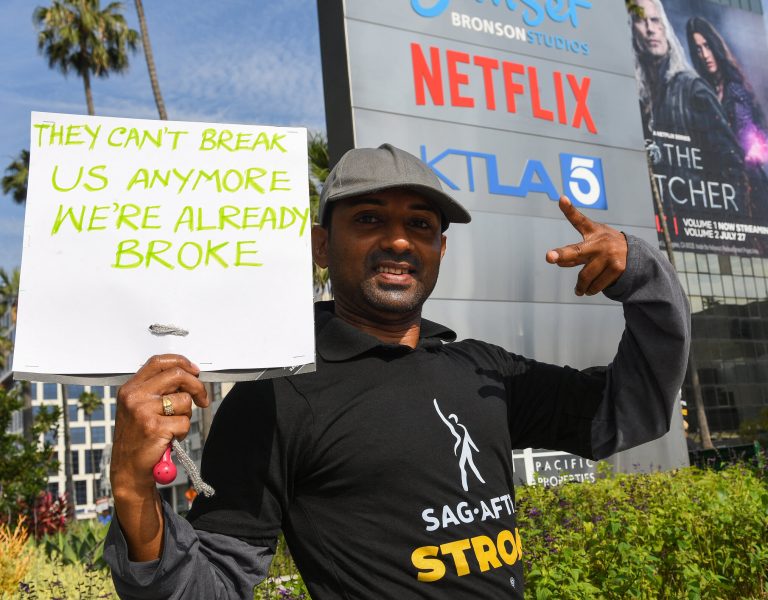 Furthermore, and this is the icky part of the argument in favor of Netflix being primed to do well during the strikes: Not only does the company have a huge backlog of content and the ability to keep the pipeline full outside the US, but the strikes will also effectively cut costs and thus improve Netflix's earnings picture in the near-term.
In fact, Netflix confirmed during its most recent quarterly earnings presentation that it now expects to have $5 billion in free cash flow this year, up from $3.5 billion. Because of striking actors and writers, its expenses will decrease for the time being.
Striking actors and writers mean the company will be paying for fewer people and fewer shows, for example, which is what's led some of the more conspiratorially minded observers of this whole messy saga to suspect the studios might actually be embracing the strikes in the short term as a way to cleanse their balance sheets. I'm not sure I'm ready to go that far, though. That strategy feels a little like willfully pulling the temple down on yourself.
In a fiery speech earlier this week, during a SAG-AFTRA "Rock the City For a Fair Contract" rally in Times Square, Breaking Bad star Bryan Cranston called out studios for their too-eager embrace of AI — and for tethering writers and actors to contract terms that don't reflect the economics of the streaming era.
"We are not in the same business model that we were even 10 years ago," Cranston said, during his remarks. "And yet, even though they admit that that is the truth in today's economy, they are fighting us tooth and nail to stick to the same economic system that is outmoded, outdated. They want us to step back in time. We cannot and we will not do that."