Next week is a particularly jam-packed week for new releases from Netflix, with content over the next several days including a much-anticipated new batch of The Witcher episodes, as well as new seasons of popular K-dramas — plus fascinating new documentaries, and much more.
Our latest week-ahead Netflix snapshot includes more details about those and some of the other interesting new additions arriving on the streaming giant over the coming week, all of which can be found below. And in addition to the usual new recommendations of what to watch, don't forget to also check out some of our other recent Netflix coverage highlights, including:
Get ready for The Witcher Season 3, Part 2
"We could list five or six different franchises that have had, you know, title characters that changed face every few movies or seasons or years, and we're another one … But, you know, we're going to continue to build on what [Henry Cavill] established very strongly for Geralt, but continuing to deliver The Witcher franchise you know, as strong as ever."
I'm pretty sure I don't have to set up those comments from The Witcher executive producer Steve Gaub at all, given how extensively Henry Cavill's controversial upcoming departure from the series has proven for Netflix. And, unfortunately, the time for that departure is at hand.
The synopsis from Netflix is as follows:
"As monarchs, mages, and beasts of the Continent compete to capture her, Geralt takes Ciri into hiding, determined to protect his newly-reunited family against those who threaten to destroy it. Entrusted with Ciri's magical training, Yennefer leads them to the protected fortress of Aretuza, where they hope to uncover more about the girl's untapped powers; instead, they discover they've landed in a battlefield of political corruption, dark magic, and treachery. They must fight back, put everything on the line — or risk losing each other forever."
Really, though, I suspect there's only one reason the vast majority of the show's fans will be watching when the new episodes arrive next week: Cavill's goodbye. Next season, Liam Hemsworth will take on the title role, thanks to what sounds like a multiverse-style switcheroo reminiscent of the kind of thing we see in Marvel movies.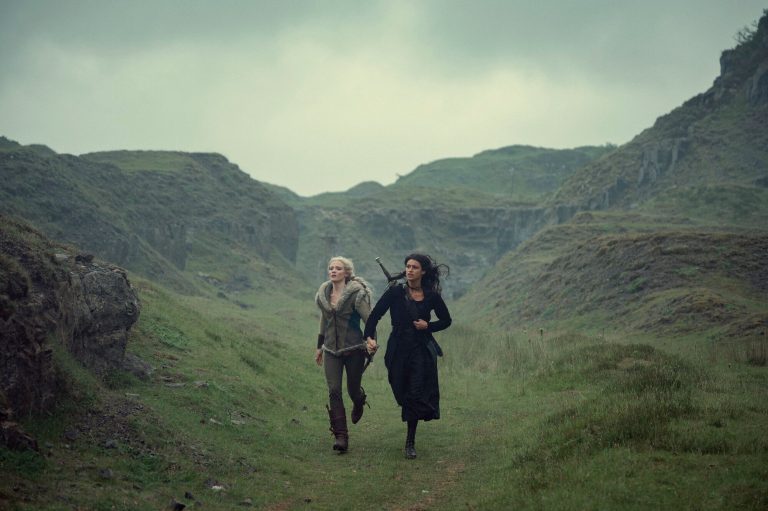 That's my impression, at least, based on comments from The Witcher co-executive producer Tomek Bagiński from the same interview above:
"Lauren [Schmidt Hissrich, showrunner] and her team — and there are a few really good writers returning to the writers' room for season 4 — I think they cobbled together a really nice opening which is really true to the books. This is a very little thing that I will tease — people who know the books really deeply also know that this is not a typical fantasy book. It's not just one world. It's not just one story happening in those books, in those stories. It's a huge, huge world which is very, very complex … I will stop here!" Season 3, Part 2 release date: July 27.
Two K-dramas with new seasons out next week
K-drama fans, meanwhile, know that Netflix is increasingly the go-to source for fans. The biggest streamer in the world is spending hundreds of millions of dollars a year on Korean series and movies alone. Netflix also built a pair of production facilities in South Korea and has been releasing a steady stream of hit Korean-language fare like All of Us Are Dead, Extraordinary Attorney Woo, and so many more.
Below, we'll take a closer look at two more new seasons of existing K-dramas coming next week.
The Uncanny Counter: If you take a close look at this first K-drama in your Netflix app, you should see a designation from the streamer that this series is one of the "most liked" on the platform — meaning, a significant number of users have tapped the app's thumbs up button when they finish watching episodes.
Starring Cho Byeong-kyu, Jun-sang, and Kim Se-jeong, among others, The Uncanny Counter is about a group of workers who are noodle shop employees by day and demon-hunters after dark. Per Netflix, "the Counters use special abilities to chase down malevolent spirits that prey on humans." Season 2 release date: July 29.
D.P.: This Korean military drama, like so many Netflix K-series these days, is based on a webtoon (D.P. Dog Days, from 2015), and it follows Jun-ho and Ho-yeol of the Deserter Pursuit (D.P.) unit as they continue to struggle against the harsh realities of their work.
As soldiers in the D.P. unit, their job is to find South Korean men who try to dodge the country's required military service for all males.
Per Netflix, "When we return to eccentric corporal Jun-ho and rookie Ho-yeol, they're feeling the intense repercussions of the shocking incident that ends Season 1. But over the course of the six episodes in Season 2, as they return to duty, hunting down other defectors, the tables are turned. Suddenly, one of the chasers becomes one of the chased." Season 2 release date: July 28.
Two Netflix documentary releases, and a new Netflix original film
As for some of the other Netflix releases worth checking out over the next several days, we also have a lighthearted new Netflix original movie (Happiness for Beginners, starring Ellie Kemper and Luke Grimes) as well as a pair of new documentary titles that will be perfect for fans of the genre like me. Here's a closer look at all three new releases.
Happiness for Beginners: An adaptation of Katherine Center's novel of the same name, this movie coming tells the story of a recently divorced woman named Hallen (Kemper) who deals with the collapse of her marriage in quite a dramatic fashion: By enrolling in a backcountry survival course that involves hiking the Appalachian Trail.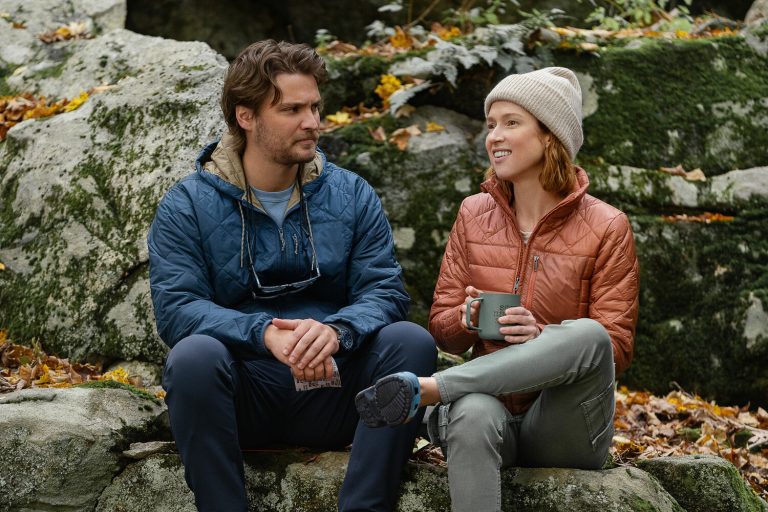 Written and directed by Vicky Wight, this Netflix release follows Helen as she and some quirky fellow hikers face off against everything in the big outdoors, while the arrival of the handsome Jake (Grimes) presents an even bigger surprise than all the other challenges that the wilderness has in store.
"I thought it was such a well-told story of one woman's experience in getting to know herself better," Kemper said in a Netflix promotional interview about why she chose to take this role. "I was immediately excited about the prospect of playing a woman whose outlook on life, when we first meet her, isn't so sunny. I've played a lot of optimistic rubes, and Helen was neither." Release date: July 27.
How to Become a Cult Leader: Moving along to the two documentary releases I mentioned — in this first one, Peter Dinklage narrates what amounts to a playbook for how a would-be cult leader can go about achieving unconditional love from followers, as well as "endless devotion" and the ability to control people's minds.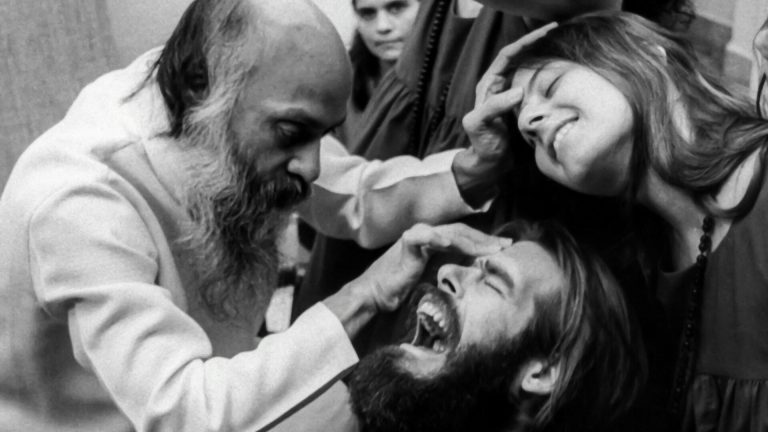 This release is a 6-part docuseries and features notorious cult leaders, including Marshall Applewhite of Heaven's Gate infamy, among others. "Unconditional love, endless devotion … by offering the right package, you can control people's minds, and close them off to everything else," Dinklage says in the trailer for this release that offers profiles of the dark side of human nature.
"To lead a spiritual movement, you have to show perfection in action." Release date: July 28.
Unknown: Cosmic Time Machine: Finally, this second Netflix documentary release is another installment in the four-part Unknown docuseries, chronicling everything from the world's oldest graveyard to a closer look at the use of AI and killer robots in modern warfare.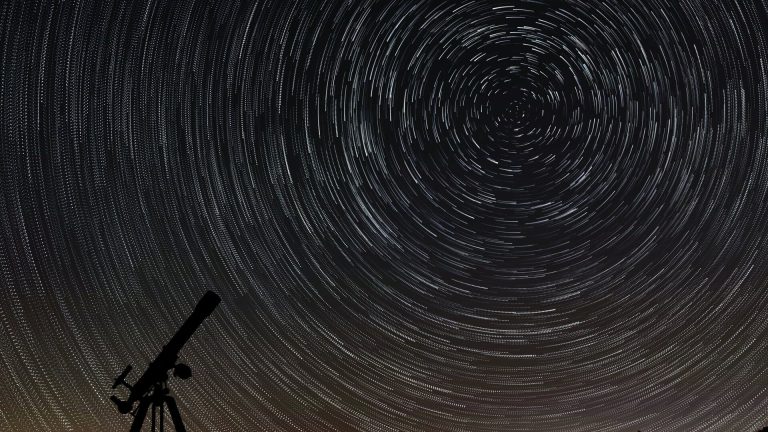 In this new Unknown release, we follow a team of scientists and engineers and go behind the scenes of NASA's mission to launch the James Webb Space Telescope.
My colleague Joshua Hawkins has covered the James Webb discoveries extensively, which you can read more about right here. As he's previously explained it, "NASA's James Webb Space Telescope (JWST) is the largest telescope in space. As an infrared space observatory, the telescope was designed to peer deep into the early universe, where it can see through vast fields of dust and matter."
Science and space geeks, this is a Netflix release you absolutely don't want to miss. Release date: July 24.