Over the next several days, Netflix will start playing new versions of some of its greatest hits. Specifically, new content that the streaming giant has in store for subscribers includes everything from fresh reality series to new documentary titles, more Korean content, and a spinoff of one of its biggest movies ever — among tons of other new Netflix releases to enjoy.
Our latest week-ahead Netflix snapshot includes more details about those and some of the other interesting new additions arriving on the streamer over the next several days, all of which can be found below. And in addition to the usual new recommendations of what to watch, don't forget to also check out some of our other recent Netflix coverage highlights, including:
Bird Box Barcelona: Release date, trailer, and more
As for the latest new Netflix releases we want to tell you about, we'll start with the highest-profile title coming next week: It's Bird Box Barcelona, about which a little backstory is in order.
For the unaware, or in case you've forgotten, Netflix's Sandra Bullock-led horror film Bird Box quickly became one of the biggest Netflix movies of all time following its release at the end of 2018. The 282 million hours of viewership that the film racked up during its first month of streaming availability was surpassed by only two other Netflix movies — Red Notice (364 million hours) and Don't Look Up (359.7 million hours), both released in 2021.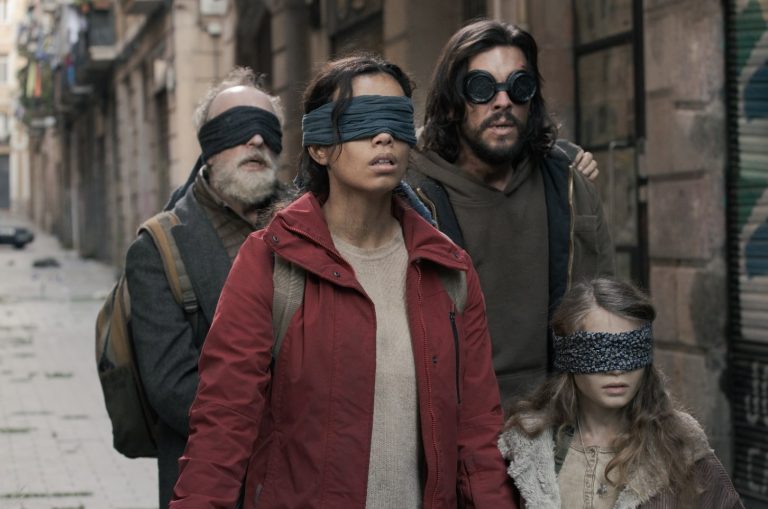 With the original having pulled in such a staggering audience, it's no wonder Netflix decided to expand Bird Box with a spinoff movie set in Spain that's about to freak us out all over again.
"After a mysterious force decimates the world's population," the streaming giant teases about the new movie arriving on July 14, "Sebastian must navigate his own survival journey through the desolate streets of Barcelona. As he forms uneasy alliances with other survivors and they try to escape the city, an unexpected and even more sinister threat grows."
What made the original Bird Box movie so utterly terrifying was its central conceit. Basically, a mysterious force that decimates the world's population will take your life if you see it, which is why Bullock's character took her children on a treacherous path to safety while blindfolded. Bird Box Barcelona, which comes from the same producers as the original, occurs in parallel with the first movie, which is to say — get ready for another terrifying ride that will raise your blood pressure and probably have you covering your eyes for a good chunk of the movie's runtime.
Three new releases for reality show fans
If horror movies aren't your preference, meanwhile, there's certainly plenty more content coming to the streamer in a matter of days that spans a wide variety of genres.
Too Hot to Handle (Season 5): By now, even if you don't watch this unapologetically trashy Netflix reality series, you're likely aware of it at least — and certainly know the drill. There's a bunch of attractive young adults thrown together in a gorgeous locale and told to avoid all physical intimacy lest the prize money they're all aiming for shrink with each amorous physical interaction.
This season, the cast includes ten hot singles who mistakenly believe they're meant to be on a yacht in the Caribbean competing on a dating show hosted by a mysterious captain. The joke's on them though, because Lana is back, and one of Netflix's most popular reality series is going to try again and see whether the avoidance of physical intimacy forces these singles to make a real connection or not. The cash prize at stake? $200,000.
Of course, we all know the pot won't stay that big for long, not with all those horned-up singles who absolutely will not keep their hands off each other. Release date: July 14.
Five Star Chef: The reality genre, of course, also encompasses a lot more than shows about romance. Netflix has a ton of food-based reality competitions, including Is It Cake? and Drink Masters, among many others. And coming on July 14 will be the newest addition to that category: Five Star Chef, in which a group of seven top-tier, professional chefs will compete to bring their own vision of a fine-dining concept to the historic Palm Court restaurant at the luxurious Langham Hotel in London.
"Imagine a cooking competition with a prize so big it instantly vaults the winner onto the global stage and into the most celebrated group of chefs in the world," Netflix teases about the show.
"The winner will be given their own restaurant in the world-famous Langham Hotel," which opened its doors in 1865 during a ceremony attended by much of Victorian high society. Release date: July 14.
Nineteen to Twenty: As far as what else is debuting on Netflix in the coming days — the streamer continues to grow its Korean language content at a rapid clip, and we're not just talking about big, splashy dramas like Squid Game (Season 2 of which will probably come next year).
Korean reality series are some of the most popular content on the platform, including hits like Physical 100 and Single's Inferno. Netflix's newest title along those same lines is Nineteen to Twenty, which follows a group of young adults on the cusp of adulthood — and feels, at least to me, like a Korean version of Terrace House. Here, the Nineteen to Twenty participants will put into practice all the things they learned at school, in addition to dating each other, and generally making as many memories as possible before their real lives and all the complexity of adulthood begins. Release date: July 11.
New Netflix documentaries about sports and killer robots
Quarterback: This next Netflix release is a significant one for the streaming giant, in that it represents the company's first partnership with the NFL.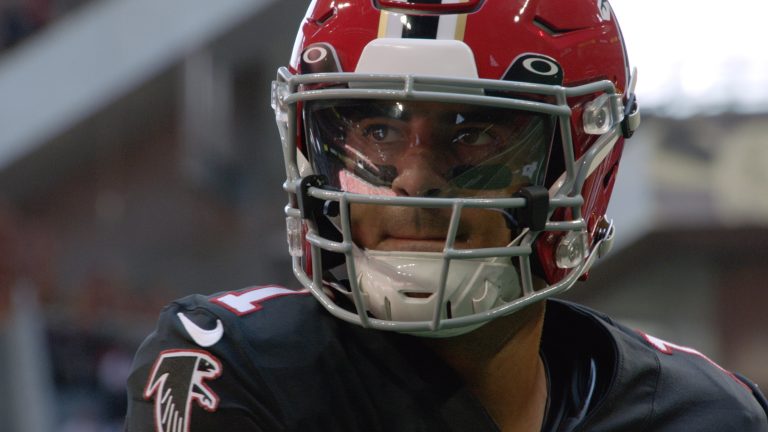 This eight-episode docuseries offers unprecedented access to three of the top players in the league: Patrick Mahomes, Kirk Cousins, and Marcus Mariota. Each quarterback was mic'd up after every game throughout the 2022 season, giving viewers a fly-on-the-wall perspective into how each player navigated the ups and downs of the year. Among the year's highlights:
Mahomes shattered the record for most offensive yards in a single season, in addition to clinching a Super Bowl victory with his Kansas City Chiefs. Minnesota Vikings QB Cousins, meanwhile, led what's arguably the greatest comeback in the history of the league, while Mariota joined the Atlanta Falcons for a wild first season. Release date: July 12.
Unknown: Killer Robots: For this next Netflix release, talk about perfect timing. Now that the ChatGPT era of generative AI is upon us, this final title we're including on this weekend's list is a documentary about the use of AI-powered robots to make life-and-death decisions for the military.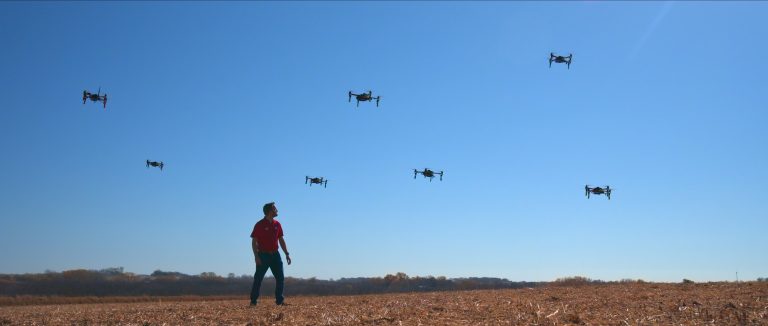 From Netflix's logline: "Deep in the heart of the military-industrial complex, a new kind of soldier is being developed. AI-powered robots are changing the face of warfare, and increasingly making their own decisions on the battlefield. This film follows the soldiers and scientists racing to build these technologies, and the activists on a mission to expose their dangerous potential."
Welcome to a brave new world of warfare, one that's rapidly turning the notion of military conflict into the stuff of science fiction movies. Release date: July 10.