Given that the K-pop group BTS is pretty much the biggest music act on the planet right now, you can probably imagine how whenever the group's individual members talk favorably about a product … boom! Its sales immediately go through the roof. BTS member Jungkook, in particular, has been given the affectionate nickname of "Sold Out King" for his Midas-like ability to talk about anything and generate massive buzz around it. And that's exactly what he did on a live stream Friday morning in the US, during which he ate fried chicken as he watched Netflix's new Korean reality series Physical: 100.
We're not exaggerating here, by the way. As a matter of fact, Jungkook doesn't even have to talk, per se, about the things that make him the "Sold Out King." Also during his live stream, for example, members of BTS' "Army" — the name for the group's passionate fandom — spotted a particular candle that Jungkook uses which was visible during the live stream and … you guessed it, it's already sold out.
Physical: 100 on Netflix
Now, mind you, Physical: 100 didn't really need a boost. Prior to Jungkook's live stream, the show was #7 in the world on the Top 10 chart of the most-watched non-English series on the streaming giant. That's according to Netflix's weekly data covering the 7-day period that ended on January 29 — and which showed that Physical: 100 racked up 22.5 million hours viewed over that period.
After Jungkook talked up the show, however, look what happened:
Based on Netflix's updated chart data, out today, Physical: 100 has now racked up more than 31 million hours viewed over the 7-day period that ended on February 5.
Now, there are a couple of interesting things about that big jump in viewership (which, even the producer of the show is attributing to Jungkook).
First, the live stream we've been referring to happened on Friday. Netflix's latest chart data runs through Sunday, which means Jungkook helped give the show millions more hours of viewing time over simply a 3-day period. Also: Physical: 100 is now the #2 non-English Netflix series in the world, based on its 31.3 million hours of viewing time. If it was on the English TV show chart, though? Physical: 100 would have been outperformed by only two shows this week (Lockwood & Co., at #1, with 39.4 million hours viewed, and Ginny & Georgia Season 2, at #2, with 38 million hours viewed).
Said another way: Jungkook helped turn Physical: 100 into the #3 Netflix show in the world this week.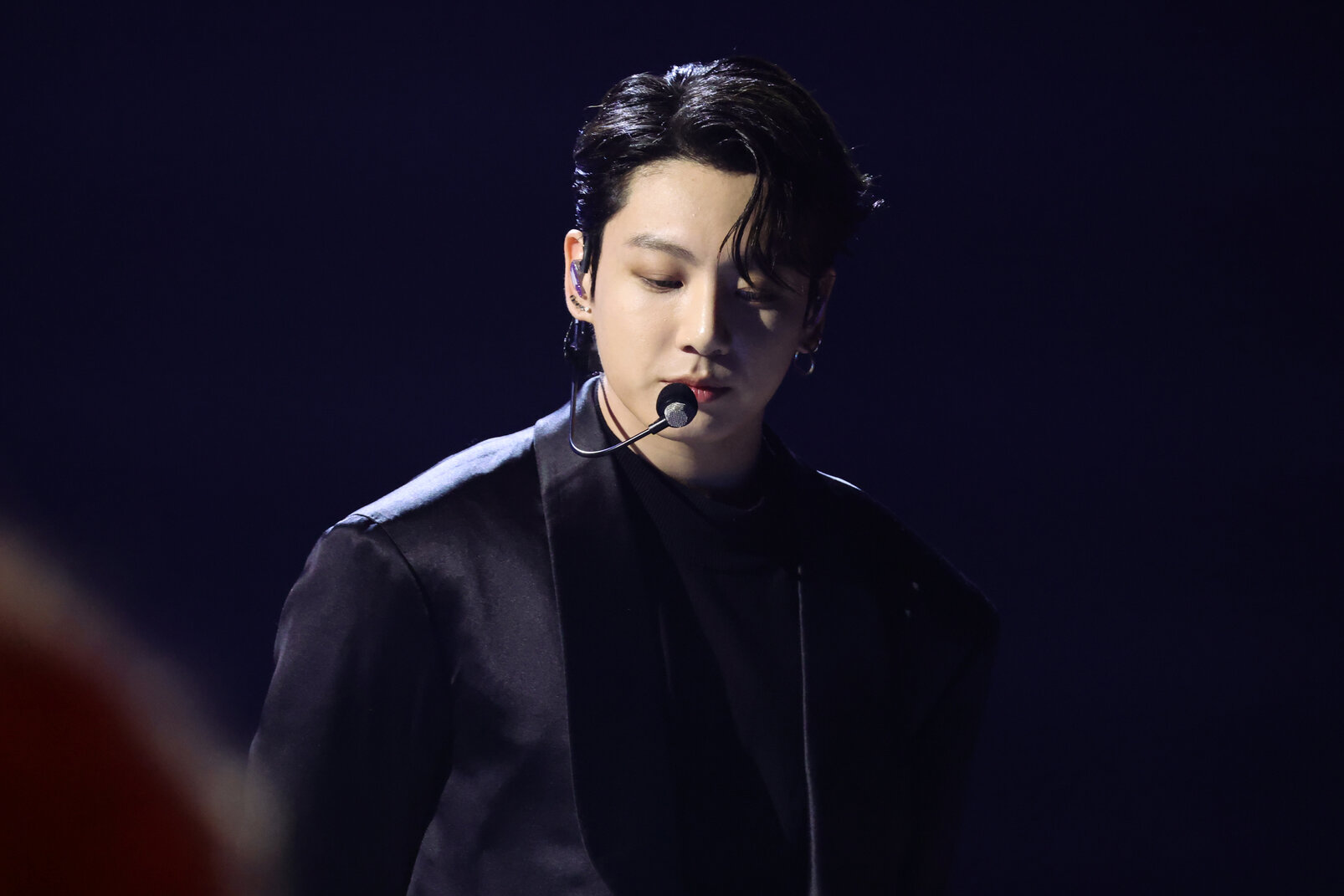 Of course, JK loves it!
As for Jungkook, though, it's no surprise this is the Netflix series he's checking out at the moment. From my outsider perspective, besides Namjoon, Jungkook is the member of the group who seems the most into physical fitness and working out, and that's exactly what's going on with this Netflix show. From the streamer's official logline for it: "One hundred contestants in top physical shape compete to claim the honor of the ultimate physique in this intense survival reality series."
Jungkook — whose Instagram live stream was reportedly one of the most-watched of all time on the platform — is also the member of the group who I think will most readily acclimate himself to military life (the group is on a pause right now, as its individual members begin their mandatory military service).
Given that he's a boxer, Jungkook working out with a punching bag was also a regular sight on BTS' shows like In the Soop. And speaking of BTS shows, I don't think I'll be able to ever forget the sight of Jungkook, during an episode of Bon Voyage, not only being the member least afraid to try bungee-jumping while the boys were traveling in New Zealand — BTS' "Golden Maknae" also decided to do so upside-down, laughing his head off pretty much the whole time.