Given that the BTS concert film BTS: Yet to Come pulled in enough cinemagoers over the weekend to reach #5 at the North American box office — coupled with the legions of ARMY bomb-wielding fans at the screening I attended, whose enthusiasm made the showing feel like an actual concert — I keep coming back to the same thought about this newly released edit of the group's Busan concert from back in October. Which, by the way, is still showing in theaters for a few more days.
It's the same thought I had after also attending an earlier BTS release in theaters (2022's BTS Permission to Dance On Stage — Seoul). For the life of me, I simply cannot fathom why more artists don't go this same route, to reach fans who for whatever reason can't attend a live show. Especially artists like Taylor Swift, who generates such overwhelming demand from her fans that thousands upon thousands of them were left empty-handed recently when they tried to buy concert tickets from Ticketmaster.
BTS: Yet to Come concert film – the definition of fan service
Granted, a concert film shown in a cinema doesn't fully replicate the experience of actually being there in person at an arena, singing at the top of your lungs, and reveling in the lights, the music, and all the other razzle-dazzle of a live experience. But ask any BTS fan, and they'll tell you:
With the K-pop superstars on a collective pause through 2025, while the individual members cycle through their mandatory military service, a treat like this from the group is about as welcome as water in the desert.
Moreover, unless you're in the first few rows at a concert, there are things that you're likely to miss live that you can enjoy while watching BTS: Yet to Come on a giant movie screen. Things like their expressions, more of the boys' choreography up close, their interactions with each other — indeed, it all feels pretty immersive, almost like you're actually on stage as the rap line is spitting bars during a song like Run BTS or when the vocal line is making fans swoon with gems like Save Me and Zero O'Clock.
And, of course, the cherry on top of this musical sundae is Yet to Come, the closing tune as well as the lead single from BTS' 2022 anthology album Proof. It strikes the perfect note of BTS expressing appreciation for its ARMY (the name of the group's fanbase) while also promising that this is not the end.
"The members of BTS are currently moving forward with plans to fulfill their military service," the group's label Big Hit Music said last year, before specifically referencing the concert presented in the Yet to Come film. "After the phenomenal concert to support Busan's bid for the World Expo 2030, and as each individual embarks on solo endeavors, it's the perfect time and the members of BTS are honored to serve."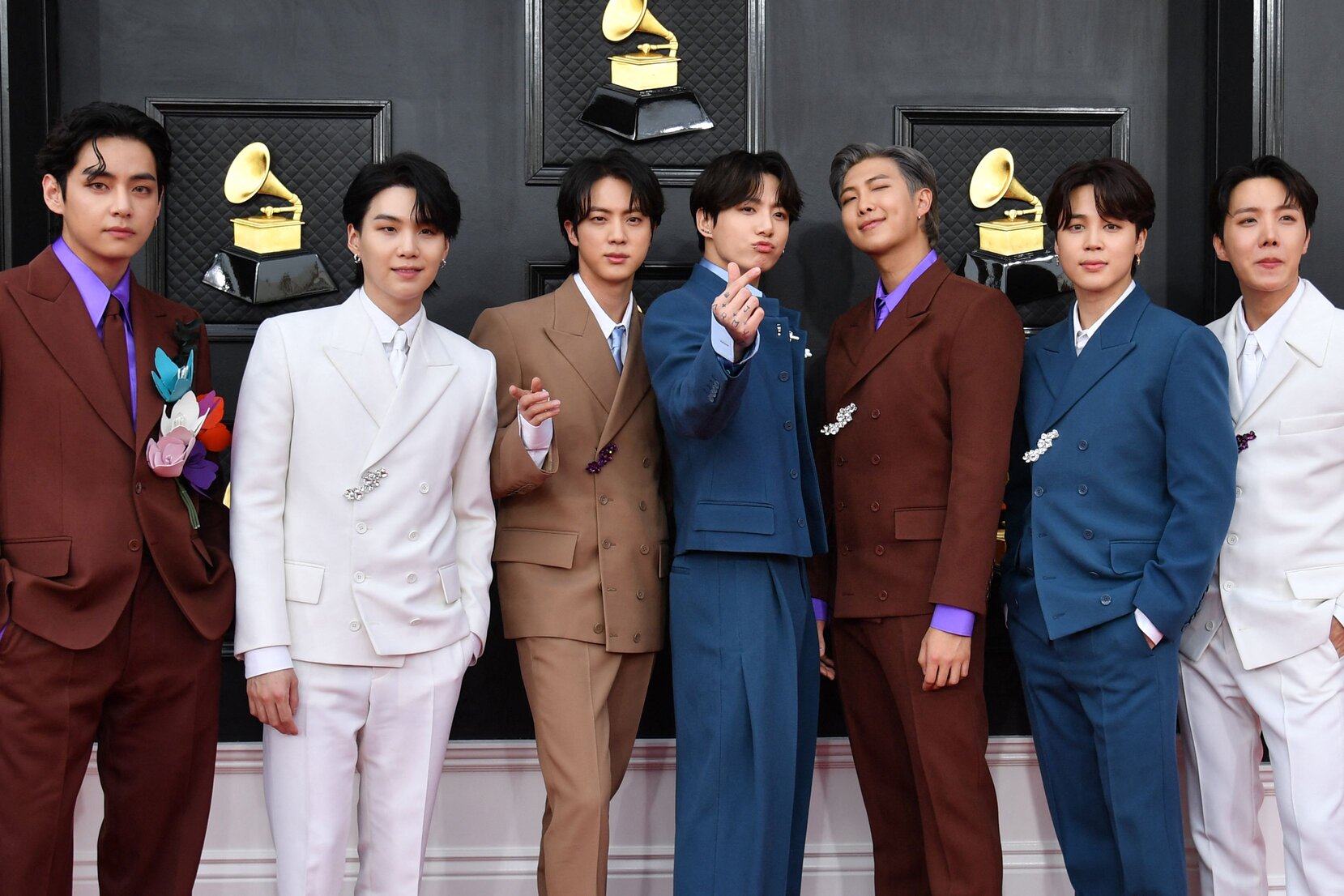 'Promise that we'll keep on coming back for more'
Ultimately, the concert film is one of a slew of examples you can point to in support of the argument that, to BTS, fan service is as important as the group's music.
You can't have a meaningful conversation about this band — which celebrates its 10th anniversary this year — without talking about the fandom and community that's built up around the band, both of which feed off each other. When Jungkook sings in the Yet to Come single that the BTS members "promise that we'll keep on coming back for more," it's not just about releasing more music in the future. It's about the group giving fans more content, like this concert film. And like BTS' self-produced shows, such as the variety series Run BTS.
They also launched a mobile game last year, BTS Island: In the SEOM (with a gorgeous Suga-produced original song). The first member, Jin, has already begun his military service, but before he left he banked up a ton of content for fans — including video messages, show appearances, and the release of a song, with Coldplay, titled The Astronaut (the chorus of which is a temporary goodbye to ARMY: "When I'm with you, there's no one else / I get heaven to myself"). Fan service doesn't get more clear-cut than that.