The first full week of February brings some high-profile Netflix releases to the streaming giant for subscribers to binge, including everything from a new rom-com starring Reese Witherspoon and Ashton Kutcher (Your Place or Mine) to the return of You, Season 4 of which continues the story adapted from Caroline Kepnes' book series.
As we do each week, in this post we'll take a closer look at some of the best and most interesting Netflix releases coming to the platform over the coming days — including when they'll all be available to stream. And if you want more ideas for what to watch next in addition to what's listed below, you can also check out our recent rundown of several Netflix shows that all have perfect scores on Rotten Tomatoes as of the time of this writing.
You Season 4, Part 1
First up, though, the highly anticipated return of one of the most popular Netflix original series is just days away, with Season 4 of the Penn Badgley psychological thriller You split over two parts — the first of which is coming to Netflix on February 9.
Netflix subscribers won't have to wait long for the second half of Season 4, though. It's coming exactly one month later, on March 9. Furthermore, both halves of the season will consist of five episodes each.
From Netflix's description of the show: In answer to the question of how far a person might go for love, "when a brilliant bookstore manager crosses paths with an aspiring writer, his answer becomes clear: Anything. Using the internet and social media as his tools to gather the most intimate of details and get close to her, a charming and awkward crush quickly becomes an obsession as he quietly and strategically removes every obstacle — and person — in his way."
The show also currently has a 91% critics' score on Rotten Tomatoes and a 77% audience score overall.
Your Place or Mine + more new Netflix releases
Moving right along, Netflix is also releasing a romantic comedy in time for Valentine's Day starring Reese Witherspoon and Ashton Kutcher. Your Place or Mine, coming on February 10, tells the story of best friends Debbie (Witherspoon) and Peter (Kutcher). They're both polar opposites, in that Debbies loves routine with her son in Los Angeles, while Peter loves spontaneity and change in New York.
"When they swap houses and lives for a week," Netflix explains about the movie, "they discover what they think they want might not be what they really need."
Additionally, the cast includes Jesse Williams, Zoë Chao, Wesley Kimmel, Griffin Matthews, Rachel Bloom, Shiri Appleby, Vella Lovell, Tig Notaro, and Steve Zahn. Ozark's Jason Bateman is also an executive producer on the film.
Additional Netflix releases to check out
Meanwhile, here's a look at some of what else is coming to Netflix over the next several days, including a new Netflix K-drama series as well as a two-part documentary about basketball legend Bill Russell.
Love to Hate You: Korean titles remain some of the most popular non-English content on Netflix, which is why the streaming is releasing yet another title along these lines in the coming days. Love to Hate You is a 10-episode comedy about a woman who can't stand losing to men, and a man who has serious trust issues when it comes to women. Release date: February 10.
True Spirit: This family-friendly Netflix movie is about a young woman who sets out to become the youngest person ever to sail around the world solo. Can she successfully navigate some of the most challenging stretches of the world's oceans over the course of 210 days? Now streaming.
Bill Russell: Legend: This 2-episode documentary from Netflix aims to tell the definitive story about NBA superstar — as well as civil rights icon — Bill Russell, and includes the last interview with him prior to his death in 2022. Release date: February 8.
The Exchange: A Netflix drama about the Kuwaiti stock market of the 80s
Finally, one more Netflix release that's just days away transports viewers back to the 80s — to the era of big hair, loud fashion, and high finance, only the setting isn't Wall Street but rather the Middle East.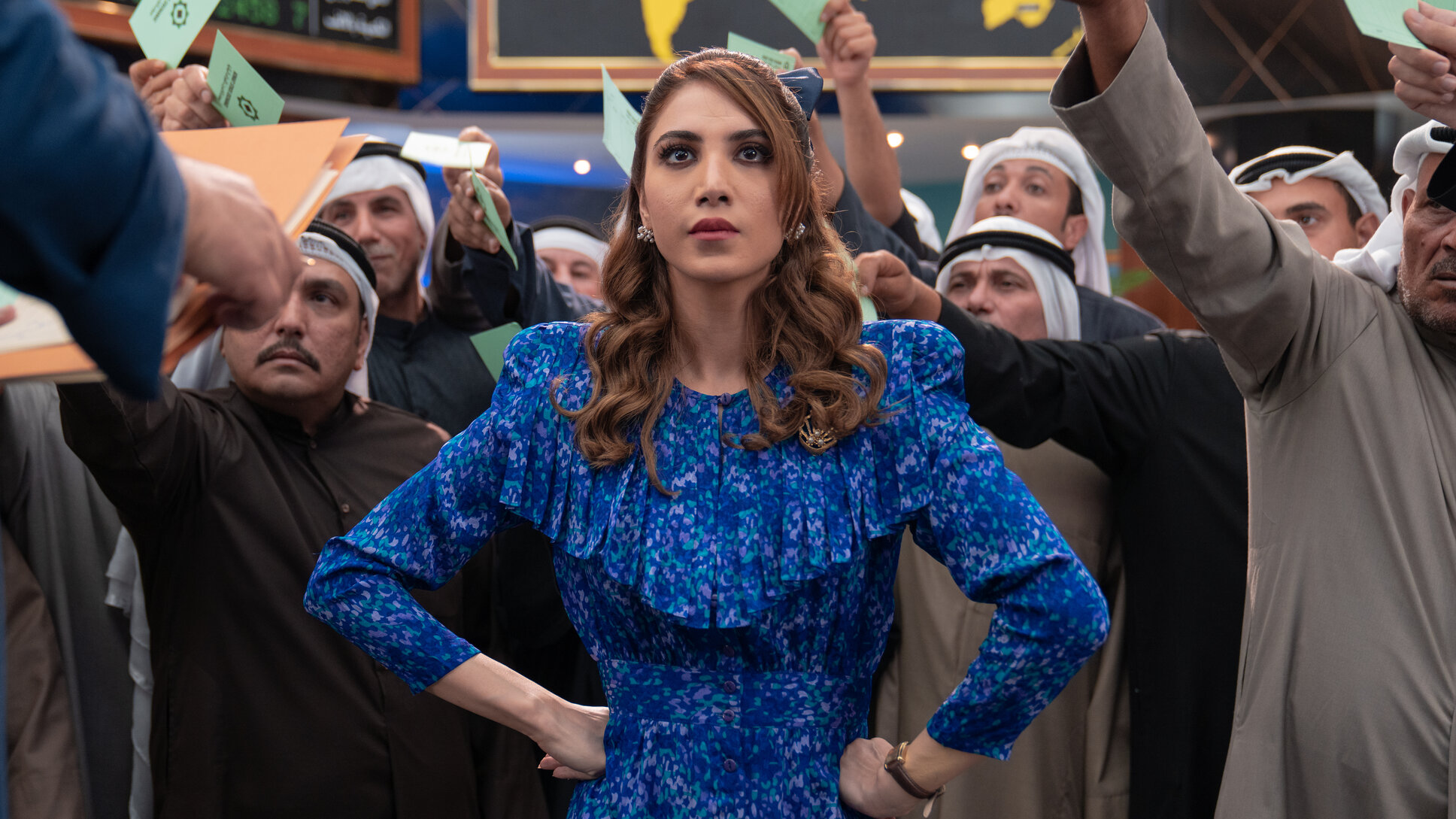 The Exchange, coming on February 8, is a 6-episode Netflix original series from Kuwait inspired by real events and which tells the story of two trailblazing women who set out to pioneer the stock market of 1980s Kuwait. Created and written by Nadia Ahmad, Anne Sobel, and Adam Sobel, this series brings to life the story of Farida and Munira.
The former is recently divorced and is out to prove she can provide for and take care of her daughter. Having been out of work for more than a decade while she was a housewife, Fairda decides to re-enter the workforce by joining the Kuwaiti Stock Exchange along with her cousin Munira.