The first thing I did after watching Avengers: Infinity War in late April was to rush back to a computer and write this post in which I listed all the heroes and fan-favorite characters who died during the movie, both before and after the Snap. At the time, I told you that Thanos' massacre at the end, as heartbreaking as it may have seemed, probably means nothing and that all those heroes will return somehow. That's because Marvel has various movies planned for the post-Avengers 4 future, starring several of the characters who had just perished in Infinity War.
Since then, we've been hunting down all possible clues that indicate the dead characters will return to life, and we've got plenty of evidence to support that idea, as well as theories about how it'll all go down. So let's revisit the list of dead MCU characters and see who's already confirmed to be alive.
Below, I've listed everything we know about all the characters who died during the movies. Just check the links to learn more about the evidence that supports their imminent revival.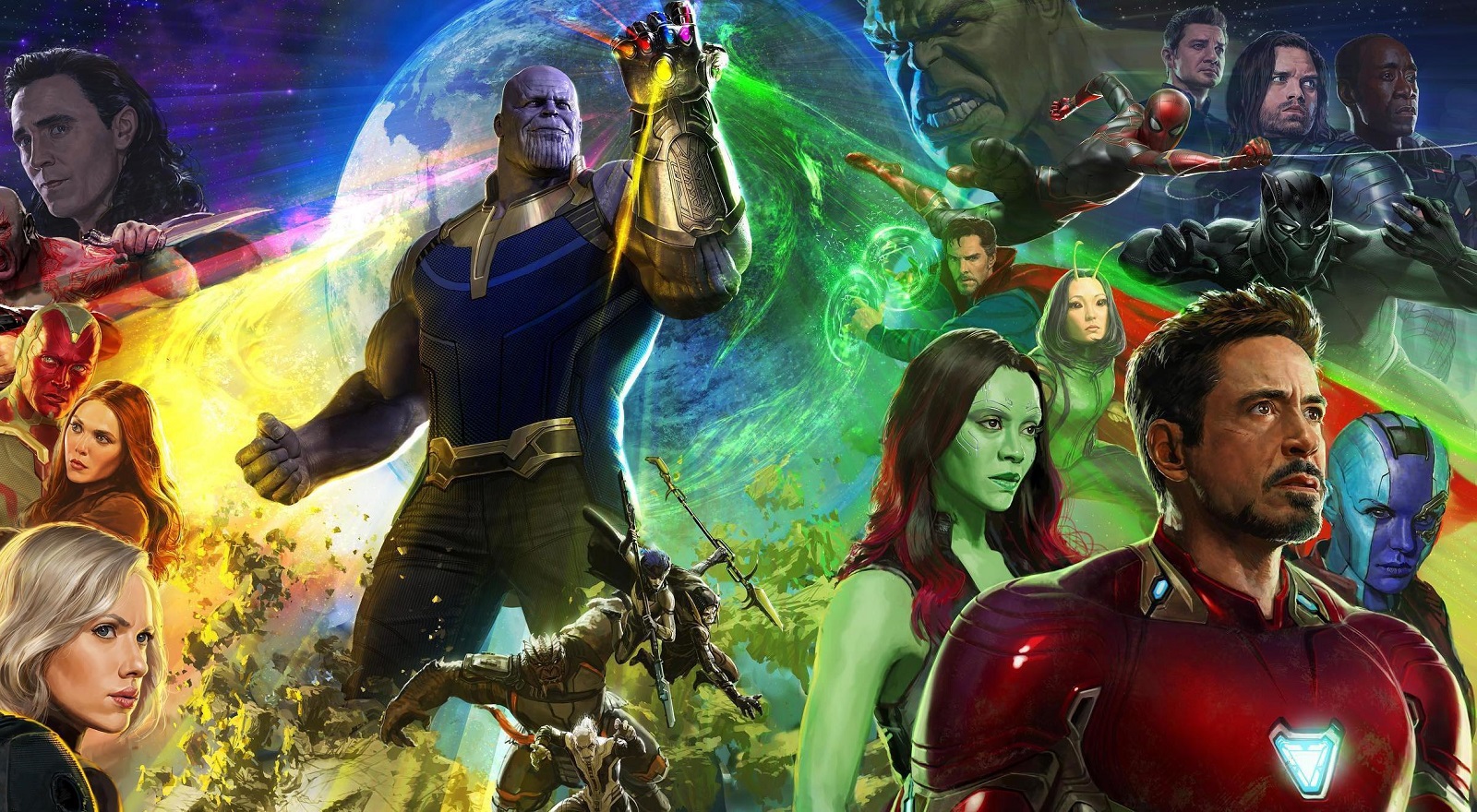 Heimdall
Verdict: Unknown
Several Asgardians are still alive, including Valkyrie. But Heimdall died early in the movie, and Idris Elba isn't credited for Avengers 4 at this time.
Vision
Verdict: Unknown
Vision is a strange one, as he's one of the few major characters we haven't heard about in recent reports surrounding Avengers 4. Paul Bettany isn't credited for the movie either.
Falcon
Verdict: Unknown
We have nothing on the character, and Anthony Mackie isn't credited for Avengers 4 at this time.
Scarlet Witch
Verdict: Unknown
Elizabeth Olsen isn't credited for Avengers 4 either, and she wasn't featured in any of the new reports.
Groot
Verdict: Unknown
Vin Diesel, who voices Groot in Infinity War and the Guardians of the Galaxy movies isn't credited for either Avengers 4 or Guardians 3.
Star-Lord
Verdict: Unknown
Chris Pratt has Jurassic World 3 and The Lego Movie 2: The Second Part in his future. But there are no Marvel credits for him after Infinity War.
---

Black Panther
Verdict: Possibly alive
It's surprising not to see any Black Panther references in all these Avengers 4 stories. But Chadwick Boseman is credited for the movie. Also, a Black Panther 2 must be in the works.
Bucky Barnes
Verdict: Possibly alive
Bucky vanished at the Snap, and Avengers 4 leaks so far have not mentioned him. However, unlike Elba and Bettany, Sebastian Stan is credited for the Untitled Avengers Movie.
Drax
Verdict: Possibly alive
You know what other Guardian is in Avengers 4? That's right, Drax. We also know that Dave Bautista really hates the fact that Disney fired James Gunn from the Guardians franchise. So he must be scheduled to appear in that movie as well.
Hawkeye
Verdict: Possibly alive
Jeremy Renner is credited for Avengers 4, which means he must be alive. After all, he was a no-show during Infinity War. Like Scott Lang, he must have just ended his house arrest when Thanos attacked New York and Wakanda.
Loki
Verdict: Possibly alive
We know that Loki appears in scenes from the battle of New York. But there's also a theory that says he faked his own death when he dealt with Thanos at the beginning of the movie. Because Loki.
Mantis
Verdict: Possibly alive
Mantis will appear in Guardians 3, as Pom Klementieff is just one of the two actors confirmed for the movie according to IMDb.
---

Doctor Strange
Verdict: Alive
Spider-Man actor and one of the main Avengers leakers Tom Holland let it slip that Doctor Strange has many Quantum Realm lines in these new Avengers movies. That can only happen in Avengers 4, after the Snap, because there was no Realm chatter in Infinity War. We also know that, since Strange can see the one future where the Avengers prevail, it means he doesn't die in Infinity War. His predecessor knew exactly when she had to die because she never could see in the future past a certain point.
The Wasp
Verdict: Alive
We saw her turn to ashes during the credits of Ant-Man 2, not in Infinity War, but she must be alive because Evangeline Lilly is credited for Avengers 4. Also, Marvel can't afford to lose such a strong female character, the first one to have received her own title, albeit only a portion of it. Plus, the actress confirmed that she shot scenes for Avengers 4, including scenes featuring Captain Marvel.
Gamora
Verdict: Alive
Marvel said so already. Plus, there's a third Guardians of the Galaxy in the works.
Spider-Man
Verdict: Alive
We know he is alive because Marvel let it slip out well before Infinity War launched. While promoting Homecoming, Marvel execs said that Spider-Man 2 will take place minutes after Avengers 4 ends.
Maria Hill
Verdict: Alive
Maria Hill may not get a huge role in Avengers 4, and she's not even credited for it. But she is credited for Spider-Man: Far From Home, and we already saw a couple of distinct reports, including an unfortunate leak, saying that Maria Hill will appear in the second Spider-Man movie. She turned to ashes, but she's going to be okay.
Nick Fury
Verdict: Alive
Nick Fury died after Maria Hill in Infinity War, but we also have a couple of reports, including Samuel L. Jackson's Instagram, to thank for the revelation that Fury will appear in Spider-Man: Far From Home. So yes, he's returning for that film, but he has yet to be credited for Avengers 4.
Shuri
Verdict: Alive
We never saw what happened to Shuri, but she's alive and well according to official comments from Angela Bassett, who plays her mother in Black Panther.
Thor's Roommate Darryl
Verdict: Alive
Ok, we don't really care quite as much about this one. But he's alive.
Valkyrie
Verdict: Alive
Like I said before, Valkyrie is alive and well after the snap, but there's no indication she'll appear in Avengers 4.