After weeks of discussing various pieces of evidence we know that many, if not all, the dead heroes and fan-favorite MCU characters from Infinity War will be resurrected in Avengers 4, in spite of what the directors and writers behind the two movies say.
But we still have no idea how it will all work out. There's one theory that says the dead aren't really dead, and it's just a complex sort of magic trick. The more prevalent belief is that the remaining Avengers will travel back in time to fix everything. And we've got plenty of proof to suggest some sort of time traveling is in the works.
Doctor Strange
Doctor Strange is the architect of the master plan that will see the Avengers beat Thanos. We already talked about how he set things in motion and made sure certain things happen in a particular way. He did not stop Star-Lord from acting all crazy when they were about to remove the Infinity Gauntlet. He did not let Tony Stark die, sacrificing himself while telling him they're in the end game now. And, most crucially, he made sure Ant-Man returned to the Quantum Realm before the Snap, so that he'd survive the killings. And the Quantum Realm may be required for all that time traveling.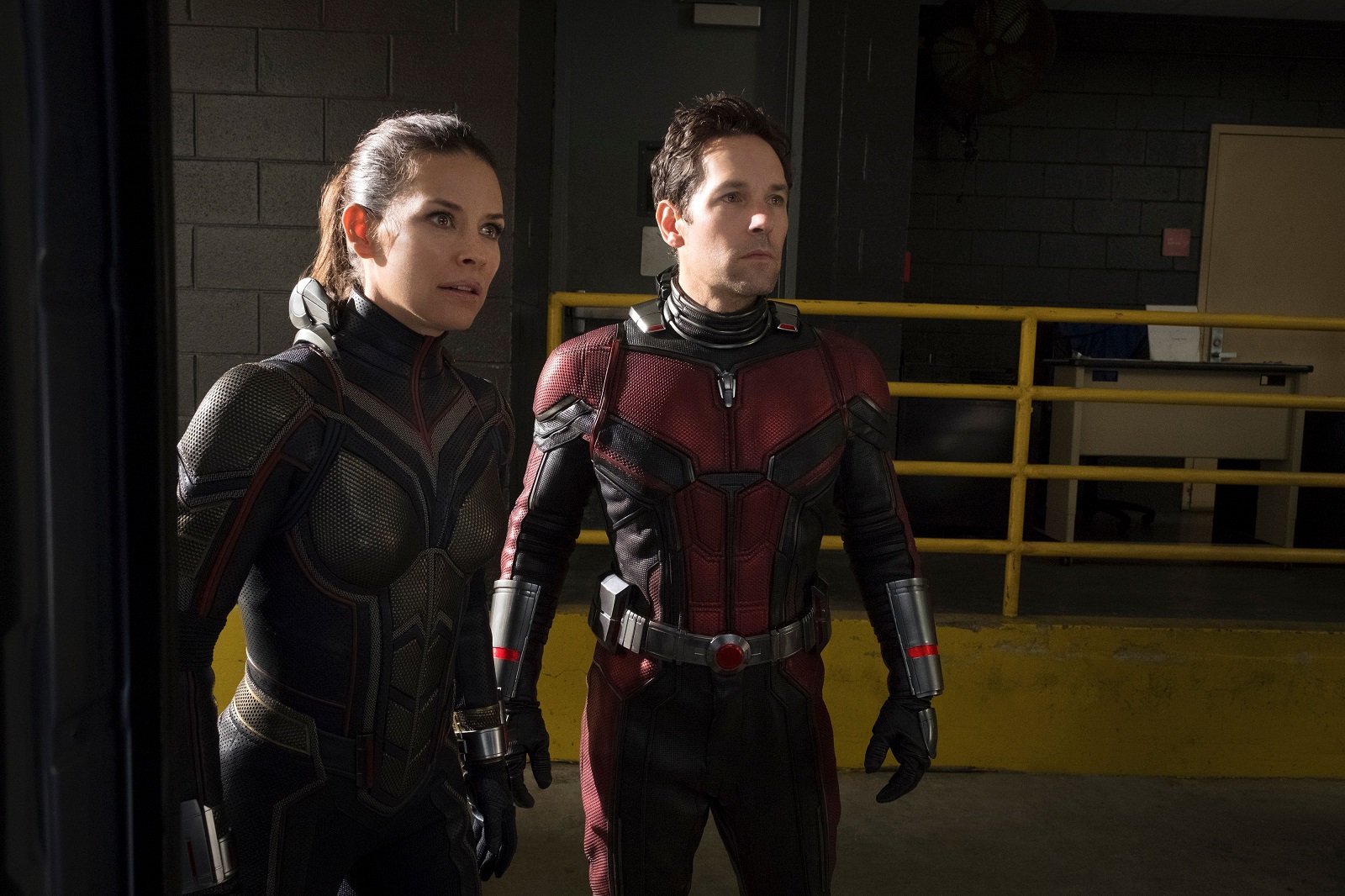 Ant-Man
We already mentioned the fact that Ant-Man is now stuck in the Quantum Realm again, a place he managed to escape all by himself once before. And he'll likely leave it again, with or without help.
But two key elements tell us he's about to travel in time. First of all, leaked photos from the Avengers 4 set show various heroes in 2012 Avengers gear — and by that I mean the types of clothing they may have used during the battle for New York. Ant-Man is also there, but in the original fight, he wasn't Ant-Man yet. On top of that Tony Stark appears in two different costumes (we'll get to that below).
The second piece of evidence that says Scott Lang will do some time traveling is something more personal: Cassie (his daugther). When Ant-Man and the Wasp ended, we were unsure of what happened to a bunch of characters, Cassie included. A ThatHashtagShow report from mid-April that preceded the Infinity War premiere said that Emma Furhmann joined the Avengers 4 cast. Now, Furhmann is way older than Abby Ryder Forston, who plays Cassie in both Ant-Man movies. Look for Furhmann's credits on IMDB, and you won't find Avengers 4 right now. But she's apparently going to play a teenager Cassie. That means Scott might be jumping forward through time. Maybe to make sure things are well after they destroy Thanos?
Pepper Potts
Which brings us to… Pepper Potts. Here's what Gwyneth Paltrow had to say about Pepper and Tony's story:
Pepper and Tony have had a real long journey together. She obviously starts as his dutiful assistant, and then the relationship evolves, and now this decade later they're married, and they have a child. Their relationship has evolved in all of the ways that great romances evolve.
Yes, she's pregnant with a kid, but we have no way of knowing whether she survived the Snap or not. But she's credited for Avengers 4. Will Tony check out the future to make sure she and his kid are both alright?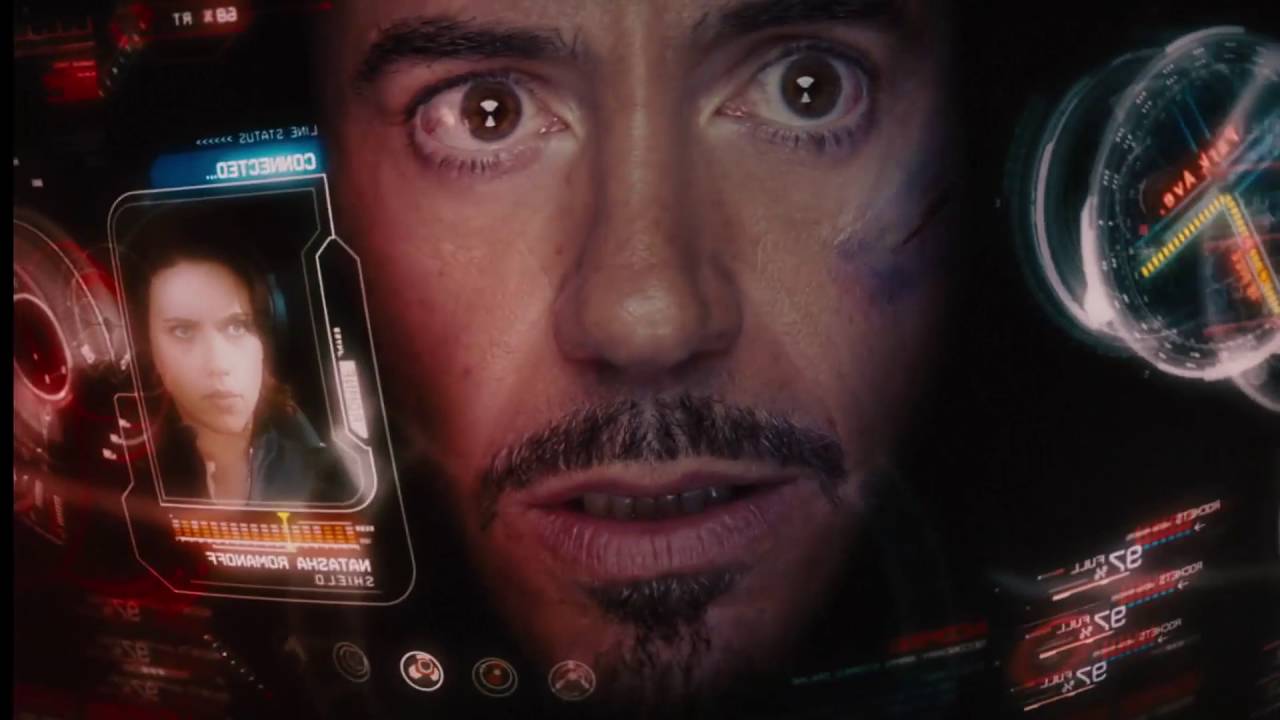 Tony Stark
Iron Man, of course, is a significant piece of the puzzle. Doctor Strange confirmed so when he made sure Tony survived on Titan. It's not just that he's piloting various Iron Man suits. He's also the mastermind behind the robotic contraptions. Otherwise, he'd be just another War Machine – sorry War Machine!
And now there's a new theory floating around that says Tony is going to make a… wait for it… Thanos Buster. Yes, that's hilarious, and it would certainly be a perfect solution to fix things.
We've just learned in Infinity War that Thanos may be very much aware of who Tony Stark is, a key defender of the planet who was instrumental in the Battle for New York. And, as ComicBookMovie explains, the director's commentary that comes with the digital release of the movie confirms that Thanos does know Stark. Here's what director Joe Russo says:
[He's] aware of Stark from the original Battle of New York as the person who undid the plan.
The events of New York still haunt Tony, he said so in the film, and Russo explained one more thing about the character:
The journey that Tony's been on as a genius scientist is that the evolution of his armor. This is the best it's ever gonna get for Tony and it's nanotech. He goes to the cutting edge of what his mind can deliver, and it still is not enough to beat Thanos. In fact, it barely keeps him in the fight.
Tony Stark evolved greatly from the days he first created Iron Man, but his ego can't possibly accept defeat. And that's how we might get to the Thanos Buster. A Redditor found this video in mid-June, featuring a theory that Tony Stark is making a suit that could wield the power of all the Infinity Stones to unsnap things into place. And a suit is the logical choice for Tony Stark, who must be fully aware that humans can't wield the stones:
At the end of Infinity War, we saw the Infinity Gauntlet destroyed after the Snap, and we know that using all the Stones takes an immense toll thanks to this reply posted on Twitter just a few days ago on the official Avengers Twitter account:
Perhaps, but there is a cost to using the power of the Stones. – Russo Brothers #InfinityWar #VuduViewingParty https://t.co/6NeOVeYNth

— The Avengers (@Avengers) August 4, 2018
Now, rather than visit a spooky dwarf and try to harness the power of a distant sun to create a new gauntlet, isn't it more comfortable for Tony to adapt a suit to include all the stones, as well as a pilot — probably himself?
Which brings us to these pictures that were leaked a few months ago, the images I talked about earlier, in the Ant-Man section. In them, we see Tony Stark, Captain America, The Hulk/Bruce Banner, and Ant-Man.
But we also see Loki both with and without handcuffs. And we see a second Tony Stark wearing S.H.I.E.L.D. war gear. So Tony and co. might be jumping back in time or into alternate universes to retrieve all the Stones before Thanos can. Let's look at a series of tweets from mid-May from an Avengers fan that seems to confirm that Stark will free Loki to retrieve the Tesseract:
I'M LATE BUT I just realised that this has to be time travel and not a flashback because there are two Tonys in the same place?? (see the door behind loki and tony) ALSO someone removes the muffle and the shackles from loki's wrists I swear if present Tony talks to past loki IM- pic.twitter.com/FuHOQGqg41

— ☀️I love you 3000 (@Lokieed) May 14, 2018
The first picture is unclear so here you can see the shackles on loki's wrists and this is the Tony's possible time travel outfit pic.twitter.com/ltOfb0ELqY

— ☀️I love you 3000 (@Lokieed) May 14, 2018
OH MY GOD HE HAS THE SAME CLOTHES AS THE GUARDS WITH HELMETS THAT ARE AROUND LOKI???

— ☀️I love you 3000 (@Lokieed) May 14, 2018
I THINK YOU'RE RIGHT OMG pic.twitter.com/zGeBKNb2N8

— ☀️I love you 3000 (@Lokieed) May 14, 2018
Is he holding the Tesseract here? pic.twitter.com/XiGWAwoVm2

— Julia ⏳ LOKIUS era (@lonesomeplant_) May 15, 2018
All of them are wearing some sort of device, and the theory is that's how they're traveling through time.
On the other hand, if you take all the Stones before Thanos can, then you may prevent the Snap, and a Thanos Buster may not be necessary. Time travel, of course, isn't easy. But it's key to fixing this mess.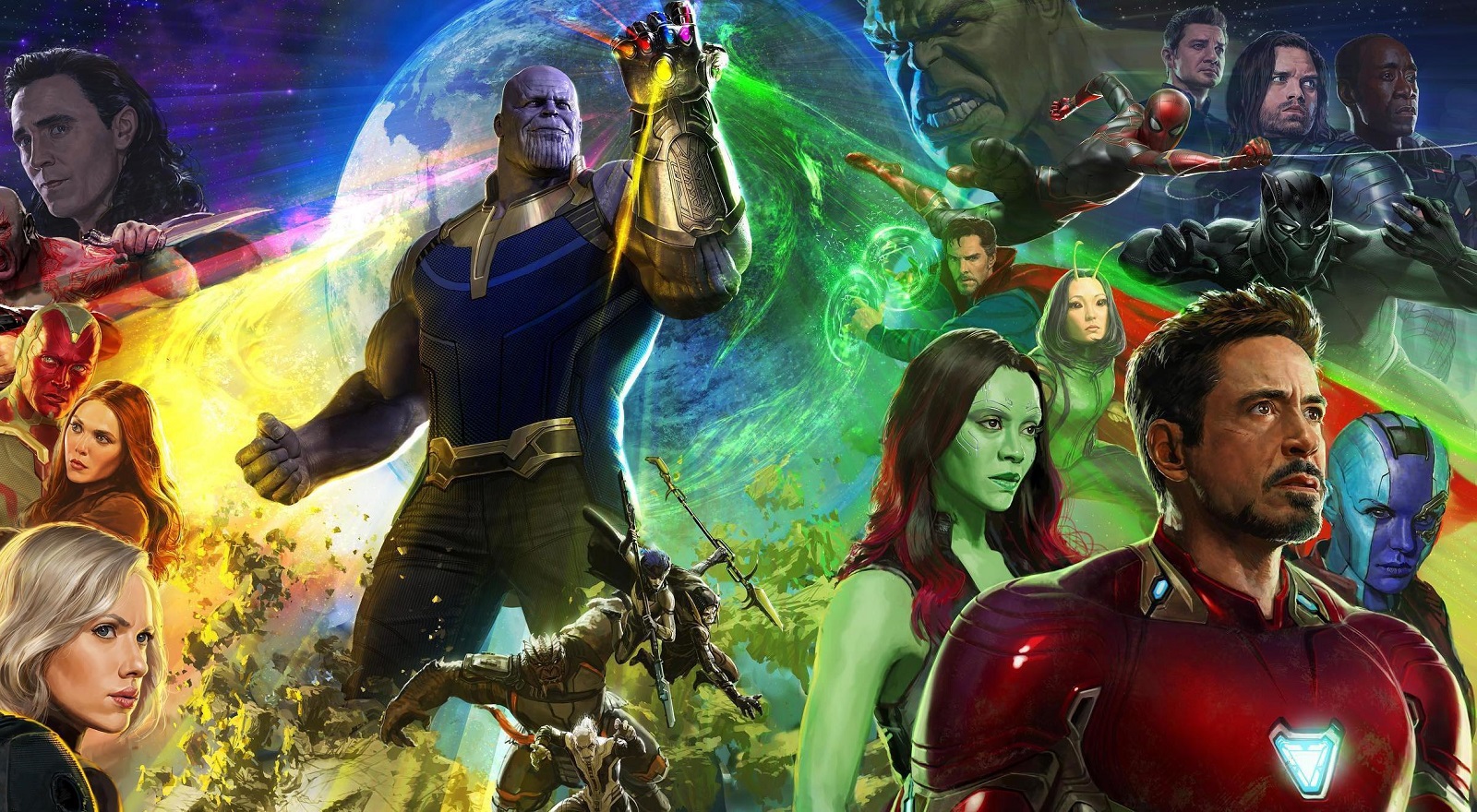 Gamora
A few days ago, reports detailing the plot of the Infinity Wars #1 comic suggested that Gamora might be looking to obtain all of the stones herself in order to kill her father. In that plotline, the Stones would be guarded by an Infinity Watch team of heroes, each Stone having a keeper of its own. Now, that doesn't mean Avengers 4 will follow that storyline. But it goes to show that it only makes sense for the Avengers to retrieve the Stones before Thanos, or take them from alternate universes so that they have a way to actually kill him.
Captain Marvel
To conclude, I'd just want to add that Captian Marvel is so special and powerful to this universe that Nick Fury never thought he should trouble her for any of the events that happened in the ten years of Marvel movies. It's like he felt he should save her for something really dangerous.
He did not call her for New York and for everything else that happened. But she's desperately needed now. We have no idea where she was until now, but you better believe that whatever will go down in Avengers 4, Captain Marvel will be part of it.