Avengers: Infinity War was as exciting as advertised, and I could not be more excited to see what happens in the sequel. Many of the beloved MCU characters, including plenty of superheroes, died both well before the snap and after it, prompting fans to speculate what will happen in Marvel's next movies, starting with next year's sequel.
With each day that gets us closer to Avengers 4, we find more evidence that the Infinity War deaths aren't as permanent as the writers and directors of the movie insist. And we've got more good news for you, as there's one more fan-favorite character that escaped Thanos's wrath.
The superheroes in the Marvel Cinematic Universe are who we care most after the snap, as Thanos took out half of them when he snapped his fingers. But there are plenty of other characters we don't want to see die during the movies, including regular mortals like Pepper Potts, Happy, Heimdall, Nick Fury, Maria Hill, Shuri, Korg, and Valkyrie.
We already saw evidence that Nick Fury and Maria Hill will be alive after Avengers 4, and we know that Shuri did not die after the snap. And now we know that Valkyrie, the character that was introduced in Thor: Ragnarok (but never made it into Infinity War), is also alive.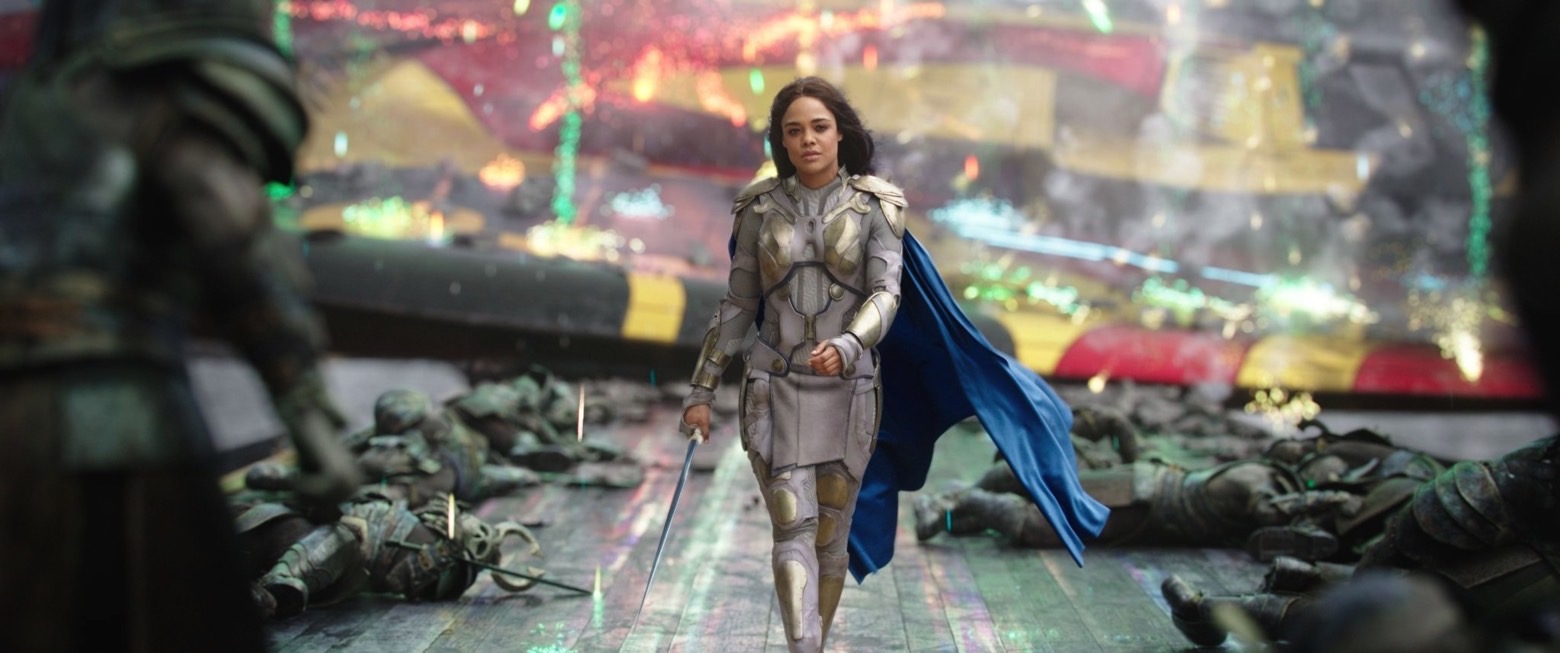 Many feared that Valkyrie, and Korg for that matter, might have died either during the fight with Thanos at the beginning of the movie, as she wasn't anywhere in sight. But it sure looks like she's alive and well — at least she survived that initial encounter with Thanos. Writers Christopher Markus and Stephen McFeely and directors Joe and Anthony Russo made that clear in the Infinity War commentary available together with the digital and Blu-ray release of the movie.
"I think we should say that several Asgardians have escaped," McFeely said, per the Express.
"Several Asgardians have escaped," Joe Russo adds. "I have gone on record saying Valkyrie has escaped with some of the Asgardians." Does that also mean she survived the snap? As for Korg, who was also first seen in Ragnarok, Markus said that "all I can say is pray for Korg," without revealing other details.
Truth be told, we're more interested in Valkyrie, as she may turn out to be an important asset when it comes to fighting Thanos. And these responses seem to indicate that Valkyrie may be seen again in the MCU, possibly as soon as next spring.
Tessa Thompson, who plays Thor's sidekick from Ragnarok, isn't credited for Avengers 4 at this time. Interestingly enough, she'll join Chris Hemsworth in a different movie next year, the Men in Black spin-off that's currently filming.