Ever since I saw Avengers: Infinity War back in April, I told you that all the superheroes who died at the end — hey, this isn't a spoiler by now — will be resurrected somehow in the second chapter of this two-part Avengers adventure. The people involved in the making of the movie kept insisting that we should deal with those deaths, even though many of the departed heroes will appear in standalone films of their own taking place after Infinity War and, more importantly, after Avengers 4. We already have one confirmation for the timeline.
Ant-Man and the Wasp opened this weekend, telling us exactly what Scott Lang has been up to since we last saw him, and explaining how the 20th Marvel movie ties into Infinity War. That said, I think it's Wasp's fate, and not Ant-Man's, that gives us a clear hint the Infinity War deaths will be fixed next year. Before we go any further, you should know that Ant-Man and the Wasp spoilers will follow below.
When I first talked about the Infinity War deaths with you more than two months ago, I used meta evidence to "prove" that most of the dead Avengers will be resurrected in Part 2. It's unclear how this will happen, and who will die in the end, but too many of the dead superheroes have to appear in new titles as part of their own franchises. The list includes Spider-Man, all the Guardians of the Galaxy, Black Panther, and Doctor Strange.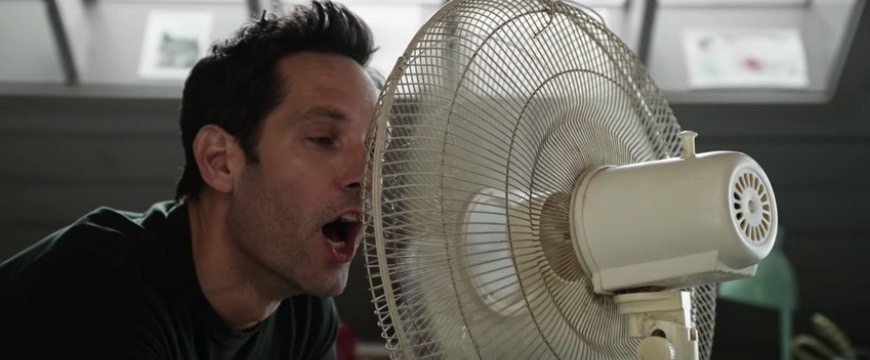 That's why Marvel and Disney can't just kill them off and tell us they're not going to be resurrected. And unlike HBO's Jon Snow death in Game of Thrones, which could have been real, there's no way all these characters will be killed off. Or better said, Marvel can't pretend main characters are dead just as easily as HBO did.
Since then, we learned that the Infinity War deaths were not accidental. The newer heroes were killed, leaving the original crew in place for the next fight with Thanos.
The next piece of meta evidence that proves Spider-Man and the gang are coming back from the dead is — you've guessed it — the Wasp. And it's incredibly simple.
It took Marvel 20 films to give a female superhero equal footing with a male one. The Wasp is the first female to share the spotlight with someone else in the title, and not be included in the gang of heroes that are about to save us from evil. Black Widow appeared in a bunch of Iron Man and Avengers titles, yet she'll have to wait a while for her movie. Gamora never took center stage either. Captain Marvel will be the first Marvel movie dedicated to a female superhero, but we still have to wait for that.
That means the Wasp can't just die as it is right now. Here's where the major spoiler comes in. The Wasp and her parents are turned to ashes as Thanos snaps his fingers, and it all happens in the first post-credits scene. All the while, Ant-Man is left hanging in the quantum realm, but he must know something is amiss in the real world.
So Marvel can't kill the first female character that matters after just one appearance. Well, Evangeline Lilly's Hope/Wasp was a significant character of Ant-Man, but not in a hero capacity. Killing the Wasp would be, PR-wise, a massive blow for the studio. And if the Wasp survives the Thanos massacre, then everyone else will also make it. Of course, we already know that Spider-Man 2 starts minutes after Avengers 4 concludes, so Spider-Man will be brought back from the ashes.
As for Ant-Man, he will probably help save the day, and that's because he happens to be trapped in the quantum realm for the time being.