If you somehow still haven't seen Avengers: Infinity War, you can now get the digital release and watch it from the comfort of your own home. On top of the full feature film, you also get access to extra content, including deleted scenes which feature all the extra plot elements that did not fit in the final cut.
And because Disney and Marvel are now promoting the digital release — the Blu-ray comes in mid-August — it means we have more Infinity War stories for you. In fact, we have clear answers for four Infinity War mysteries, and they could help us understand what might be coming next in Avengers 4 next year.
Happy's Deleted Scene
We already saw a bad quality version of the Happy deleted scene, a scene that offers us an important detail about Tony Stark. He and Pepper are about to get married, and Happy is in charge of making sure things run smoothly.
Anthony and Joe Russo, the directors of Infinity War, told Entertainment Weekly they deleted the scene because they were forced to pace up the opening:
Oh yes! There is a deleted scene where Jon Favreau/Happy and I [Joe Russo] make an appearance in the park. The movie was really long, and we were looking for places to pace it up in the opening, and unfortunately, that was one of the things we had to cut. But I was willing to cut my own cameo in the movie, so it shows how much we really needed to get that park scene moving.
---
Hulk Missing In Action
In the same interview, Joe explained what happens with Hulk during the movie, and why he refuses to come out and help the Avengers deal with Thanos on Earth. It's not that he's afraid, after the beating he gets at the start of the movie:
A lot of people had interpreted that the Hulk was scared of Thanos. The Hulk has had his ass kicked before, and so it wasn't like the minute he gets his ass kicked he's going to run and hide. It's really the notion that the Hulk and Banner have a very dysfunctional relationship, which was explored even further in Thor: Ragnarok. And I think that relationship is starting to strain between the two of them and the Hulk is not interested in playing the hero to Banner anymore. I don't know if the Hulk sees the value in the relationship. They both want to control Hulk's body. The Hulk brings fighting and strength to the table, and he's not quite sure what Banner is bringing yet. So, I think this is becoming a stubborn push and pull between two very despaired personalities stuck in one body.
---
Thor's Headshot
Right near the end of Infinity War, Thor throws the Stormbreaker hammer right into the chest of Thanos. The hit comes right in time, as the villain had just gotten all the six Infinity Stones and was about to snap (pun intended).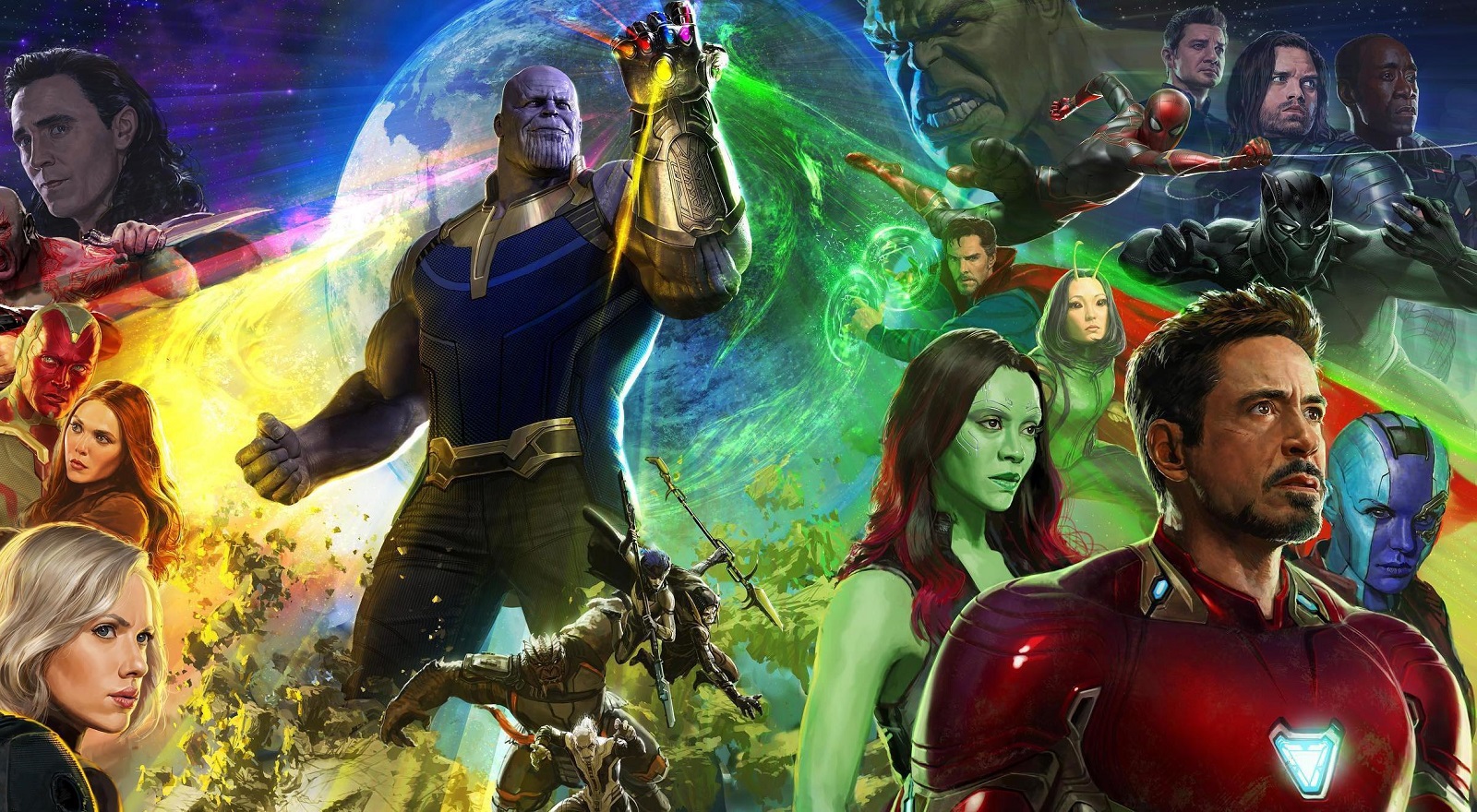 However, little did Thor know that he should have aimed at Thanos's head. As IGN explains, Infinity War writer Christopher Markus mentioned the scene in the Infinity War commentary track, saying Thor's decision was fueled by revenge:
It's a small misstep on Thor's part, to take this moment of revenge. As monumental as this moment is in cinema, my primary memory is Josh Brolin with a huge chest piece that made him look like one of the Fruit of the Loom guys, with a huge foam axe stuck in his chest.
Truth be told, who wouldn't aim for Thanos's chest from that distance? How could Thor know the hammer won't kill him?
---
Gamora's Major Role
The Infinity War digital release also has a deleted scene featuring an extended discussion between Thor and Gamora, which reveals how important Gamora is for Thanos. And how important Zoe Saldana's character is, both for allowing Thanos to obtain all Stones, but also for defeating him. Here's that scene, posted online a few days ago:
Talk about family issues: Thanos has a heart-to-heart with Gamora (@zoesaldana) in this EXCLUSIVE deleted scene from '@Avengers: #InfinityWar.' https://t.co/c2rtJEq66V pic.twitter.com/WrsRtjaHDZ

— USA TODAY Life (@usatodaylife) July 30, 2018
With that scene in mind, let's remember that Gamora is not exactly dead, and the Russo brothers confirmed as much in early May at an event at Iowa City High School. Here's what Joe Russo had to say about Gamora when talking to students about the young Gamora scene, via ComicBook:
Yeah it's implied [that] it's the Soul Stone. It's all orange around, then he's inside the Soul Stone with the amount of power that it took to snap his fingers- he has this out of body experience with Thanos. When he goes inside the Soul stone he has this kind of conversation with the younger version of his Gamora.
Joe then confirmed that Gamora is alive in the Soul Stone:
She in fact is, yes. It was an attempt on our part – because we don't like two-dimensional roles or three-dimensional villains every villain is a hero in their own story and as insane and psychotic and brutal and violent as Thanos is he's a more complex villain if you go on a journey with him emotionally. He does care for things and it is complicated for him to execute his plan and it cost him something. He said at the end that it cost him everything and that it was the only thing he loved which was Gamora which is why we put him back with her at the end. I just want to reiterate with the audience that he does feel true emotion even though he is a monster.
Earlier this week, we learned it's actually Gamora who kills Thanos in the newly released Infinity Wars #1 comic.