Paying for a subscription to a service like Netflix is one way to make sure you always have something to do in your free time, when you're perhaps looking for mindless entertainment to veg out to along the lines of Selling the OC — or when you want a compelling new Netflix series to sink your teeth into, something like One Piece or the new crime drama Who is Erin Carter (one of my personal favorites at the moment). Lately, though, I've found myself spending more and more time going down a very specific Netflix rabbit hole: Using the streamer's massive catalog of Spanish content to augment my (so far, feeble) attempts to learn the Spanish language.
One of the best ways to learn a new language, you'll hear over and over, is to watch TV shows and movies that feature native speakers. Given how much of a global behemoth Netflix has become, this is something that the streaming giant has in spades. Some of its best, most exciting, and highest-quality original content, in fact, is its international programming. Examples include the wildly popular Korean Netflix series Squid Game, the Swedish crime drama Snabba Cash, and the Norweigan drama Ragnarok — which just released its third and final season, with a hugely controversial reveal at the end.
Must-watch Spanish Netflix series
It should go without saying, of course, that watching these kinds of series isn't a magic bullet that will supercharge your language skill all by itself. It is, however, a great way to augment whatever else you're already doing, like taking a class or using a language-learning app on your phone. Watching Netflix series like, in my case, the Spanish-language titles below will definitely give you an opportunity to hear how the language is used by native speakers in everyday conversation — which is so important as you continue learning, no matter what language you're studying.
In no particular order, here are some of my favorite Spanish-language Netflix series that anyone learning the language should consider checking out.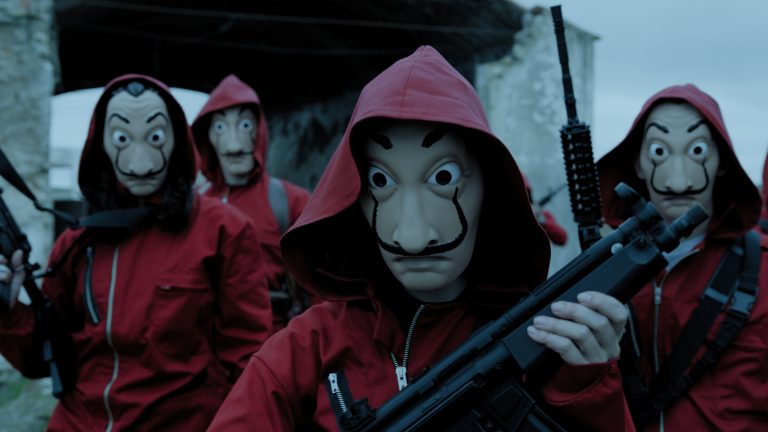 Also known by its Spanish name of La Casa de Papel, this five-season crime drama is one of the biggest Netflix series of all time (per Netflix Top 10 data, based on hours viewed over the course of each season's first month of availability). As for what it's about, the plot is built around what starts as a straightforward heist narrative, masterminded by a brilliant professor who wants to pull off the biggest theft in recorded history — by breaking into the Royal Mint of Spain and printing billions of euros.
This next Netflix series — which, coincidentally, comes from the creators of Money Heist — found itself on my radar because of the cast, including Lali Esposito, an actress/singer/dancer who's sort of like the Lady Gaga of Argentina (home to my favorite rock band of all time).
The show, the plot of which is driven by three sex workers who decide to flee their maniacal pimp, has a kinetic visual flair reminiscent of a Tarantino movie and bombards you with guns, beautiful women, stolen cash, drugs, and cartoonishly evil bad guys.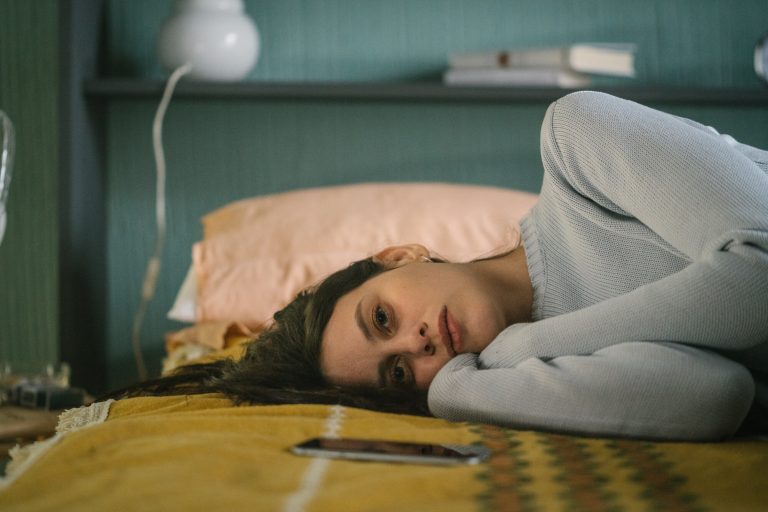 Based on the best-selling novel of the same name by Javier Castillo that sold more than 1 million copies in Spain, the Netflix series Snow Girl (aka La Chica de Nieve), is a 6-episode drama set in the Spanish port city of Malaga — a locale filled with resorts and high-rises, with the story taking place during the city's Three Wise Men parade in 2010.
A young girl disappears during what's supposed to be a happy event, and a trainee journalist subsequently rises to the imperatives of her profession. She launches her own investigation, with the help of a journalist colleague, alongside that of an inspector — an investigation that promises to awaken aspects of her past she'd rather forget. "The best trait of an investigative reporter," a group of students is told at one point during the series, "is tenacity. The urge to put things in their place, however hard it may seem."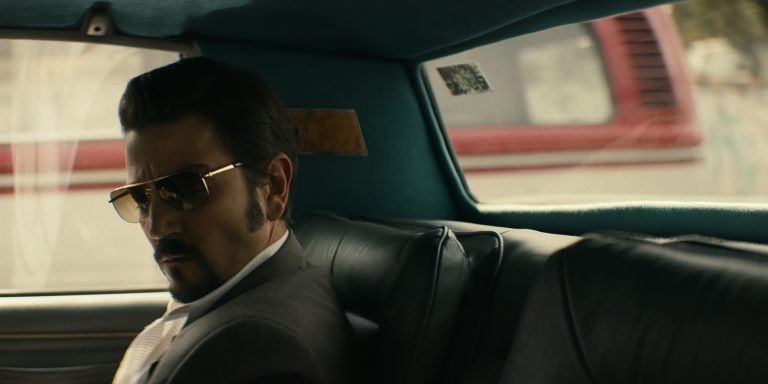 Netflix crime dramas don't get bloodier, more savage, and more addictive than Narcos and its spinoff, Narcos: Mexico.
The former tracked the rise and spectacular fall of the infamous Colombian drug kingpin Pablo Escobar, while the latter shifted the narrative to Mexico to focus on a much savvier and more business-minded druglord, Miguel Ángel Félix Gallardo. Transport the warring rivalries of Game of Thrones to the badlands of Latin America — and throw in bricks of cocaine, along with lots and lots of guns — and what you're left with is more or less the Narcos franchise. A tour-de-force of storytelling and world-building from Netflix, and one of its most indispensable dramas.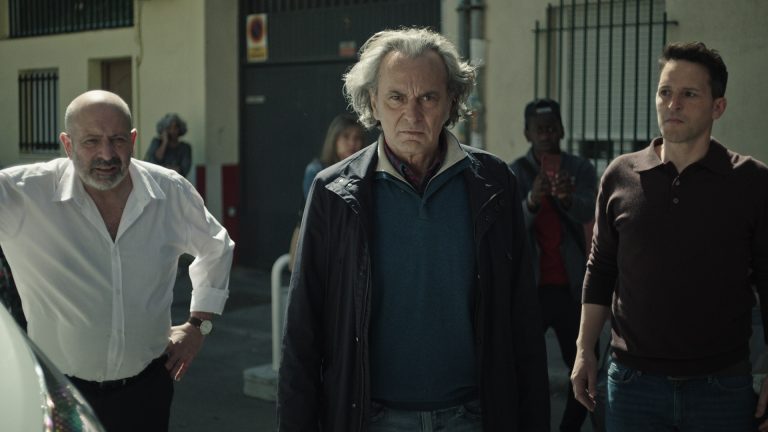 Fans of no-frills crime dramas should find this next Netflix series quite an easy drama to dive into. Wrong Side of the Tracks, created by Aitor Gabilondo and David Bermejo, first aired on the Telecinco channel in Spain as Entrevías, and then made its Netflix debut in May of 2022 with its English title. Bermejo and Gabilondo previously collaborated on Unauthorized Living, which also starred José Coronado.
There's a sort of Clint Eastwood vibe to the angry, fed-up war veteran who's the protagonist of this story. When his teenage granddaughter falls in with a bad crowd — specifically, the drug dealers overtaking his Madrid neighborhood — he takes it upon himself to both go after them and to reform the girl.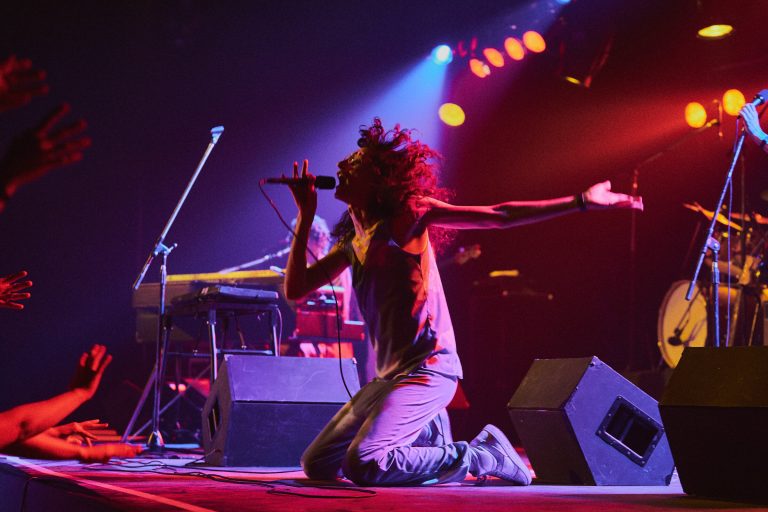 If you let yourself get really invested in learning a new language, it's more likely than not that it will open the door to so much more beyond just the language study itself — to encompass everything from the culture's food, movies, books, TV shows, and the like.
That's what Spanish has done for me, specifically as it relates to music; I mentioned earlier that my favorite band of all time is from Argentina, as is the real-life central figure in Love After Music, which dramatizes the life and career of Latin American rock pioneer Fito Paez. The 8-episode series (the Spanish title of which is El Amor Despues del Amor) delivers a Bohemian Rhapsody-style epic treatment of one of the most essential Argentine musicians of all time — in addition to including portrayals of Charly Garcia, Luis Alberto Spinetta, Fabiana Cantilo, and Juan Carlos Baglietto.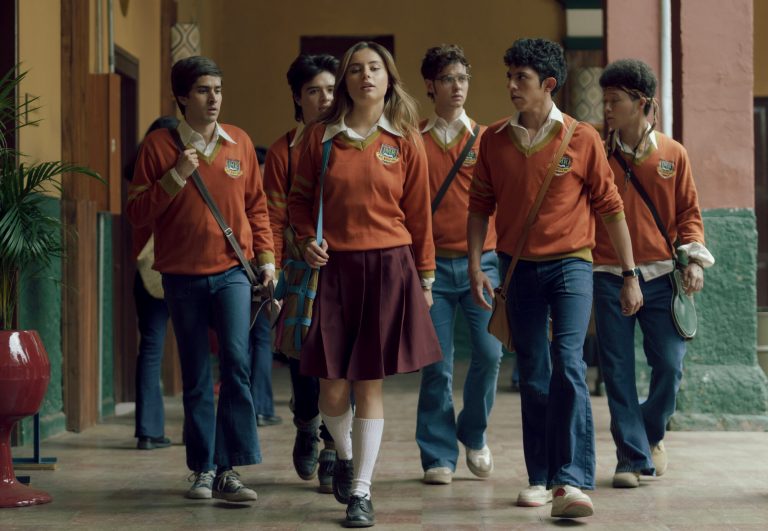 Last but not least, we come to this delightful coming-of-age series from Colombia, the Spanish title of which is La Primera Vez ("The First Time"). Moreover, I also think that this 13-episode series, perhaps more than any other on this list, may be the most universal, given that it's built around growing pains and a teenage love story. And I'm so happy that Netflix is bringing it back for another season.
From the streamer's official synopsis:
Set in the 1970s, this is Eva and Camilo's love story. She is a mysterious, rebellious, and open-minded girl who is enrolled as the only woman in a school of 600 men. He is a peculiar and shy boy with no sentimental experience and inevitably falls in love with Eva, the first woman in his life. While Camilo tries unsuccessfully to win her heart, Eva turns the world of the Jose Maria Root Public School upside down, teaching her classmates all about sex, love, pleasures, and real life."