How are you enjoying August so far, fellow Netflix subscribers? Yes, this has been a bit of a lackluster month as far as new Netflix releases go — but, thankfully, the batch of new movies and TV shows coming to the streaming giant next week includes at least a few standouts that are worth watching. The biggest new releases include everything from a limited series about the 2022 trial between Johnny Depp and Amber Heard, new K-dramas, a delightful new family-friendly animated adventure, and much more — all of which we'll take a closer look at in this post.
As always, our latest week-ahead Netflix snapshot is part of a broader mix of Netflix coverage that's intended to help you figure out what to watch next, other examples of which include:
Heart of Stone: I've got a bad feeling this Netflix movie will sink like a …
First up: Let's get Heart of Stone out of the way.
This space is all about the biggest and the best Netflix releases every week, and unfortunately, Heart of Stone falls into the former category. It's absolutely the biggest Netflix movie release this week (as I write these words on Friday) and will no doubt be one of, if not the most, streamed movie over the coming days.
But no, my friends — this "biggest" Netflix movie release this week is far from the "best" release.
Different strokes for different folks, of course. I've willingly given two hours or so of my life to movies that were dumb because I wanted something to pass the time — everything doesn't have to be The Godfather. That said, Heart of Stone is … pretty dumb. Again, it's included here because it's a big release for Netflix. It's got a stacked cast, topped by Gal Gadot and Jamie Dornan — but, man, does this have a stupid story.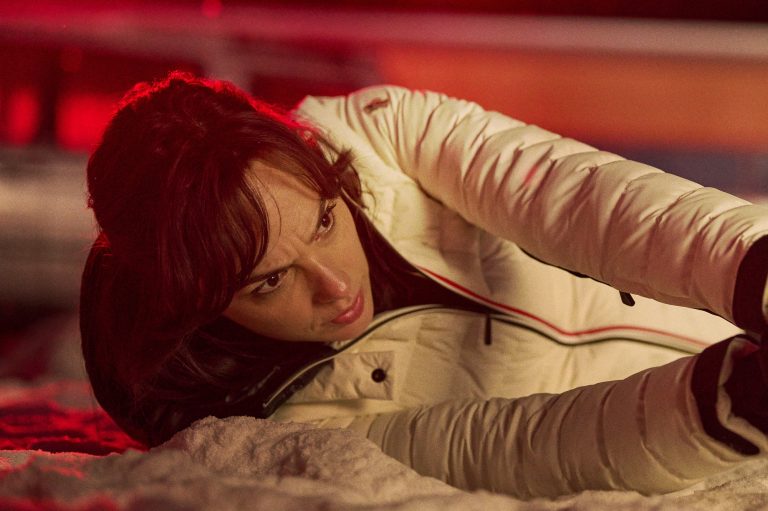 Gadot plays secret agent Rachel Stone, and Netflix goes on to assure us that "she's not your average operative — Stone is a member of an elusive and mysterious group of elite spies known as the Charter. In the trailer, they're described as 'the most highly trained agents — no political leanings, no national allegiances — working together to keep peace in a turbulent world.' To achieve their lofty aims, those agents rely on a one-of-a-kind asset called the Heart. 'If you own the Heart, you own the world,' Rachel Stone's MI6 counterpart Parker (Jamie Dornan) explains in the trailer."
The movie debuted with an abysmal 28% critics' score on Rotten Tomatoes, so forewarned is forearmed. Again, this is a high-profile Netflix release, which is the reason for its inclusion here, but I also can't help wishing there was a more consistent focus on quality with Netflix's movies (which I actually prefer to Netflix shows, given the vastly different time commitments required).
Two new documentary releases, including Depp v Heard
Moving right along, the next week will also bring two new Netflix documentary releases that will almost certainly rack up some significant viewership — one, being tied to a pretty nasty 2022 celebrity trial, while the other is a new installment in Netflix's ongoing Untold docuseries.
Depp v Heard: I probably don't need to rehash the circumstances that led to the defamation trial and countersuit between Johnny Depp and Amber Heard last year. The six-week trial involving the two celebrities turned into a disgusting media frenzy, and now here it is having generated the inevitable culmination of almost any major event or key figure in the modern era — a Netflix documentary.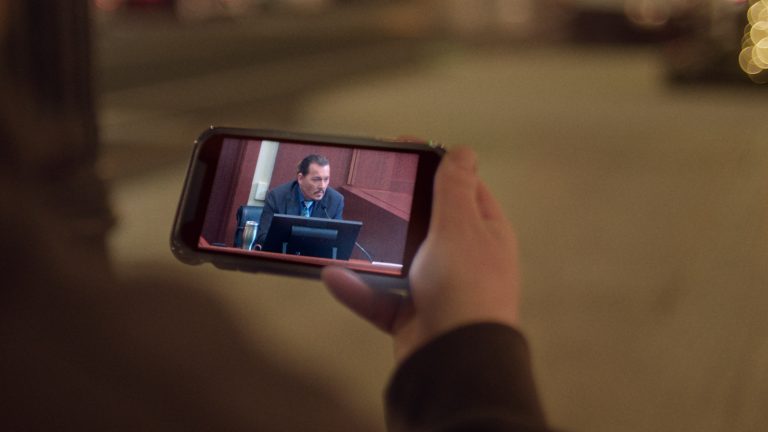 This limited series, from director Emma Cooper, aims to do something that (at least to me) seems about as possible as explaining the nature of infinity to a giraffe: Covering the Depp v. Heard case with a neutral overview of the whole affair, including both inside and outside the courtroom. Cooper, specifically, is keen to show what happens when when "the court of public opinion," according to Netflix, "starts to overshadow reality."
Using 200 hours of live-streamed trial coverage from both the news media as well as social media, testimony from Depp and Heard will be presented side-by-side. Some of you, I'm sure, are going to jump at the chance to relive this one. Release date: Aug. 16.
Untold: Hall of Shame: Netflix's critically acclaimed Untold docuseries, meanwhile, is also back this week with Volume 3 — and a closer look at the biggest doping scandal to ever rock the world of sports.
From the official Netflix synopsis:
"For 16 years, (Victor) Conte swears BALCO Laboratories, his supplement and nutrition company based in the Bay Area, never dabbled in illegal, performance-enhancing drugs. But by 2000, he went to the dark side and became the go-to guy for athletes in search of steroids, fame, and world records. The film features interviews with several of Conte's notable former associates — including (Tim) Montgomery and the anti-doping and IRS authorities who helped send him to prison after a 42-count indictment — give harrowing testimony as the legend of one of sports' most notorious names continues to unfold." Release date: Aug. 15.
More K-drama Netflix releases
As for these next new Netflix releases, not only is Korean content among the most-watched across the entirety of the streamer, a K-drama is actually the biggest Netflix show in the world right now (It's King the Land, which you can read more about right here). Accordingly, the company's library of Korean content is about to get a little bigger this coming week with two more titles to check out:
Mask Girl: This 7-episode drama is about Kim Mo-mi — by day, she's an ordinary office worker and insecure about her appearance. At night, though, it's a whole different story.
She's a live-streamer who covers her face with a mask and who, according to the official Netflix synopsis, "becomes embroiled in an unforeseen incident and undergoes a dramatic turn of events.
"The original webtoon of the same title that the series is based on was beloved by many readers for its unpredictable twists, biting messages about lookism, and the effortless cross between thriller and black comedy." Release date: Aug. 18.
Behind Your Touch: This next Korean Netflix release plays around a bit with the traditional formulation of a romantic comedy.
In the 16-episode Behind Your Touch, Han Ji Min plays Bong Ye Bun — a small-town veterinarian with the ability to see the past of animals and people by touching them. Alongside the quirky vet is a hot-tempered detective who's found himself banished to the small town. He and the vet team up, with the detective thinking that their crime-solving will help him make his way back to Seoul.
The odd couple, of course, begins to experience the spark of romance, but a twist is added to the mix in the form of Seon Woo (played by K-pop star Suho, from the group EXO), a convenience store worker who's the object of Ye Bun's affections. Release date: Aug. 12.
The Monkey King: An animated Netflix release for the whole family
Finally, this next kind of release doesn't always get the same attention as big, splashy Netflix productions like The Witcher or movies like Heart of Stone. But seeing as Netflix has embarked on a quest to basically replace TV, that means a considerable portion of its originals library is devoted to content meant for hyper-specific groups — like, in the case of The Monkey King, families with children who want to enjoy something together.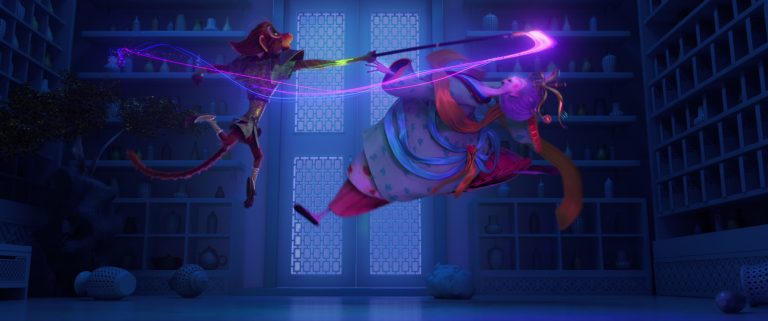 Inspired by "an epic Chinese tale," The Monkey King from director Anthony Stacchi is a visually stunning, hilarious, family-friendly romp, with an animation style that evokes the style of Chinese brush painting (and draws on influences from the Qin and Tang dynasties). The story follows the exploits of a charismatic monkey with a magical fighting stick and his quest for victory against demons, a weird Dragon King, and also his absolute toughest enemy — his own ego.
"Brace yourself to meet the legendary Monkey King, the original super-hero!" Netflix teases. "He's bigger and bolder than any of the Gods or Demons or Dragons of ancient China. Go ahead, just ask him, he'd be the first to tell you, thanks to his colossal ego.
"Our playful but pompous Monkey King leaps out of the centuries-old novel Journey to the West and lights up the screen in this 'lost chapter' story with a powerful blend of comedy and kung fu action inspired by the modern master of Chinese cinema Stephen Chow, in partnership with Netflix." Now streaming.