Cyber Monday isn't just about 4K TVs, laptops, and headphones, you know. And that's especially true over at Amazon. The nation's top online retailer has incredible deals on all the hottest Shark vacuum models on sale for Cyber Monday 2023.
That even includes the brand new Shark Detect Pro robot vacuum, which might be Shark's smartest model yet. It retails for $550, which is in line with comparable models from other brands. Get one before they sell out, however, and you'll pay just $449.99. That's the lowest price ever!
If that's still more than you're looking to spend, don't worry. There are a ton of Shark deals to be had by all. This guide includes some of the best options to be found on Cyber Monday 2023, and it covers both Shark robot vacuums as well as stick vacuums.
Shark robot vacuums on sale
It should go without saying that the Shark AI Ultra self-emptying robot vacuum is one of the top options out there, so let's start with this popular model.
Some robot vacuums with the self-emptying feature sell for $1,000 or even more if you want a top-of-the-line model. For Cyber Monday 2023, however, you can actually pick up the top-of-the-line $1,000 Roomba s9+ Robot Vacuum for $599.99, which is the best price ever.
That's still so much money to part with for a vacuum cleaner, though.
If that's still too pricey for you, don't worry because there's another amazing option that people adore. The Shark AI Ultra which typically sells for $600 is down to just $299.99 right now! That's the lowest price ever, so you definitely don't want to miss out on this killer deal.
In fact, the only reason to skip that deal is to get one of two more advanced models that are on sale for Cyber Monday.
First, we have the upgraded version of the Shark AI Ultra, which is called the Shark AI Ultra 2-in-1 Robot Vacuum & Mop.
Just like the name suggests, this model is just like the regular AI Ultra, but with the addition of built-in mopping. It retails for $700, but it's only $399.99 on sale.
And finally, we have the hot new Shark Detect Pro robot vacuum.
This is one of the smartest Shark robot vacuums ever, and it has 50% better debris pickup capabilities than older Shark robot vacuums. It also has Shark's new "NeverStuck" technology that lifts and lowers it on the fly, so you don't have to worry about it getting stuck while it's cleaning.
For the first time ever, you can currently save $100 on the Shark Detect Pro for Cyber Monday.
Shark stick vacuums are on sale, too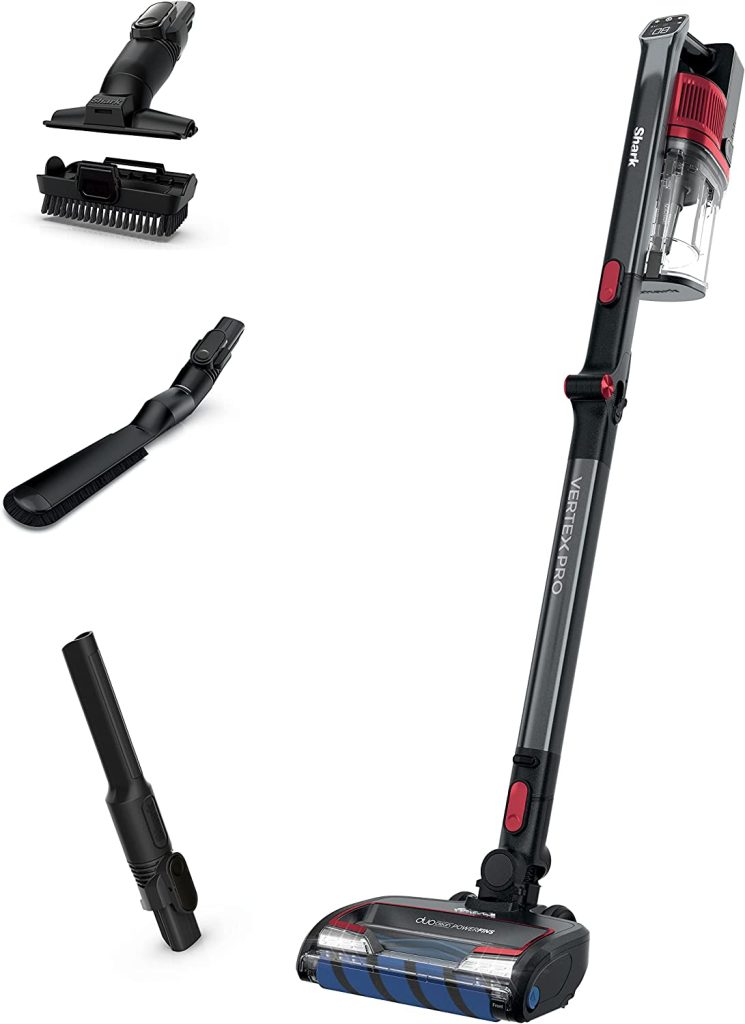 In addition to those Shark robot vacuums, there are also some Cyber Monday Shark vacuum deals on cordless and corded stick vacuums.
So many people look to brands like Dyson when they think of the best stick vacuum companies. But when it comes to bang for your buck, Shark vacuums offer much better value.
I personally use the Shark Detect Pro in my home, and I wrote about it in BGR's coverage of the best Shark vacuum deals for Prime Big Deal Days earlier this year. It might be my favorite cordless stick vacuum that I've ever tested, and it's just one of many popular Shark models that are on sale ahead of the holidays.
Here are some of our favorite deals that are available from Shark for Cyber Monday 2023 and for Cyber Week:
More Cyber Monday 2023 deals
The Cyber Monday deals we covered in this article are great. But we've barely scratched the surface because there are hundreds of thousands of great deals out there this year.
If you're looking for all the best deals for Cyber Monday 2023, you'll find them in BGR's extensive coverage. We've rounded up all the hottest products on sale ahead of the holidays this year. Plus, you'll find all the deepest discounts from top retailers, including Best Buy, Walmart, and Amazon.
Check out the following Cyber Monday roundups, and you won't miss any of the most popular deals of the season!