It seems like most modern laptops at this point all check the same boxes, so it's really about personal preference and cost when looking for a new one. I personally love Chromebooks if you're shopping for a lower-cost device. And since BGR already published an extensive guide covering the best laptops you can buy, this guide is about laptop deals.
We have been keeping track of the latest laptop releases, manufacturer rebates, what deals to wait on, stock updates, and much more. We'll list all of our favorite sales in this extensive guide, including laptop deals from Lenovo, Dell, Acer, Samsung, MSI, ASUS, and more!
Top deals available now
Want to skip straight to our picks for the best laptop deals available right now? Here are several of our favorite current offers:
Best MacBook laptop deals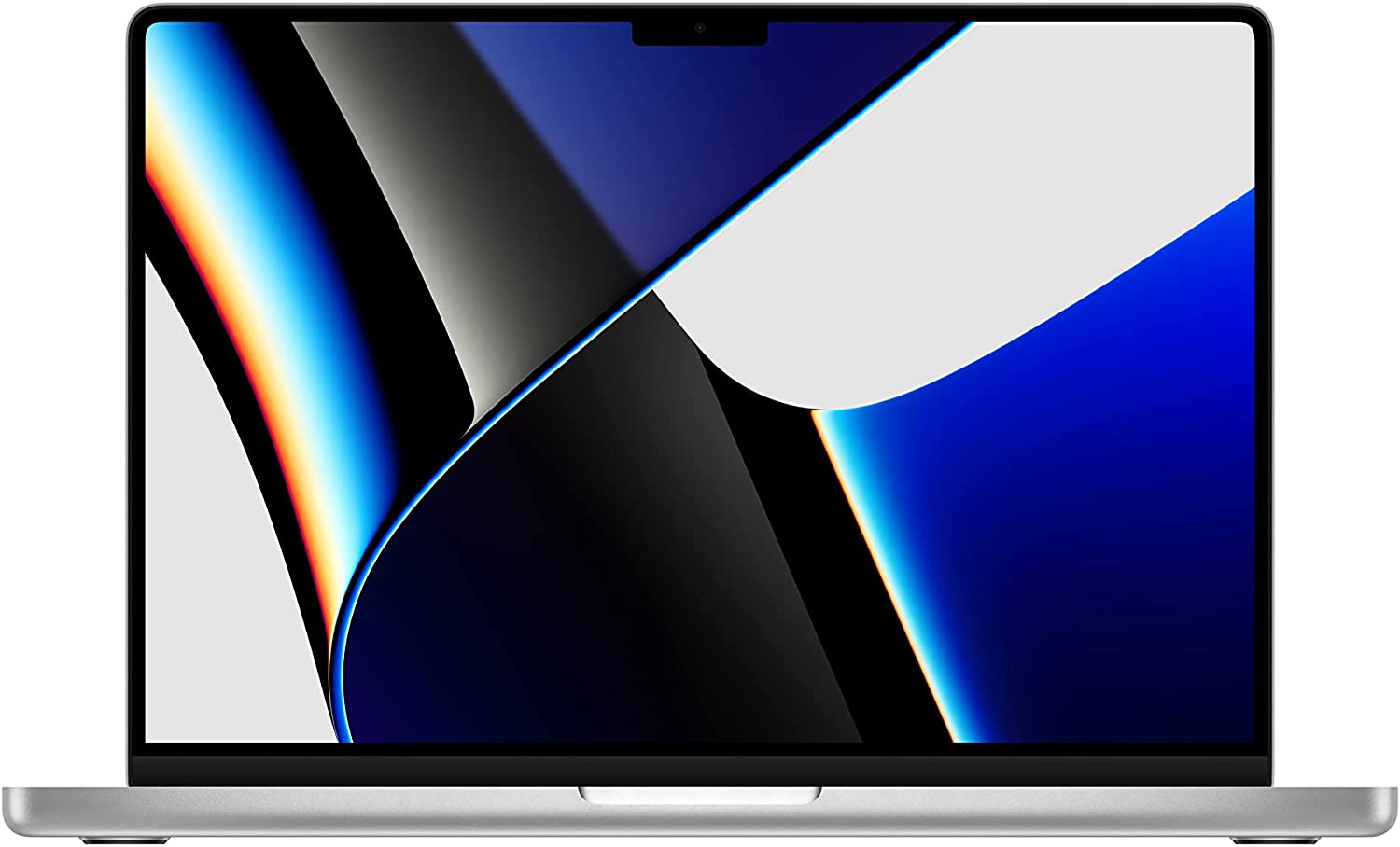 If you're an Apple fanatic looking for the best Apple deals, you always keep an eye peeled for great Apple sales. The AirPods Pro 2 are likely high on your list right now, as is the iPhone 14 or iPhone 14 Pro. Maybe the newest iPad has you excited as well.
But if you're in the market for a laptop, the Apple MacBook Air and the MacBook Pro are obviously your best options. And the good news is that many of Apple's latest laptops are discounted right now.
MacBook Air
Why we like it:
Premium aluminum frame
Amazing keyboard and trackpad
Runs macOS
Brand new model
Why we don't:
Expensive
Old keyboards were straight-up garbage
Doesn't have a VGA port
The MacBook Air is one of the top laptops on the market right now. There are different versions of it, depending on what you're looking for in terms of memory, space, processing speed, and display size. The battery life is also solid. While it doesn't make for a great gaming laptop, it's easy to carry and allows you to work from almost anywhere.
Right now, you can save on the 15.3″ laptop with the M2 chip with 256GB of SSD as well as 8GB of RAM. It has a $200 discount at Amazon right now, so prices start at $1,099. The previous-generation model is also available at Best Buy with a slight discount, though this deal keeps disappearing and reappearing.
Of note, there's an even cheaper MacBook Air deal right now if you don't might the previous-generation model.
Apple's M2 MacBook Air is still a very powerful laptop even though a newer model is now available. It features Apple's fast and efficient M1 processor, offering up to 18 hours of battery life on a single charge. You also get 8GB of RAM, a 256GB SSD drive, and a 15.3-inch Retina display.
The previous-generation MacBook Air model retails for $999, but it's on sale for $749.99 at Best Buy. Or, if you miss that deal, you can get it for the same price at Amazon right now.
That's the lowest price ever for this or any other Apple laptop.
It's worth noting that every time this sale reappears, it goes out of stock relatively quickly. That makes perfect sense, of course, since $749.99 is the cheapest price ever for an Apple laptop. If you check today and find the M1 MacBook Air out of stock, be sure to check back because it seems to pop up again every couple of weeks.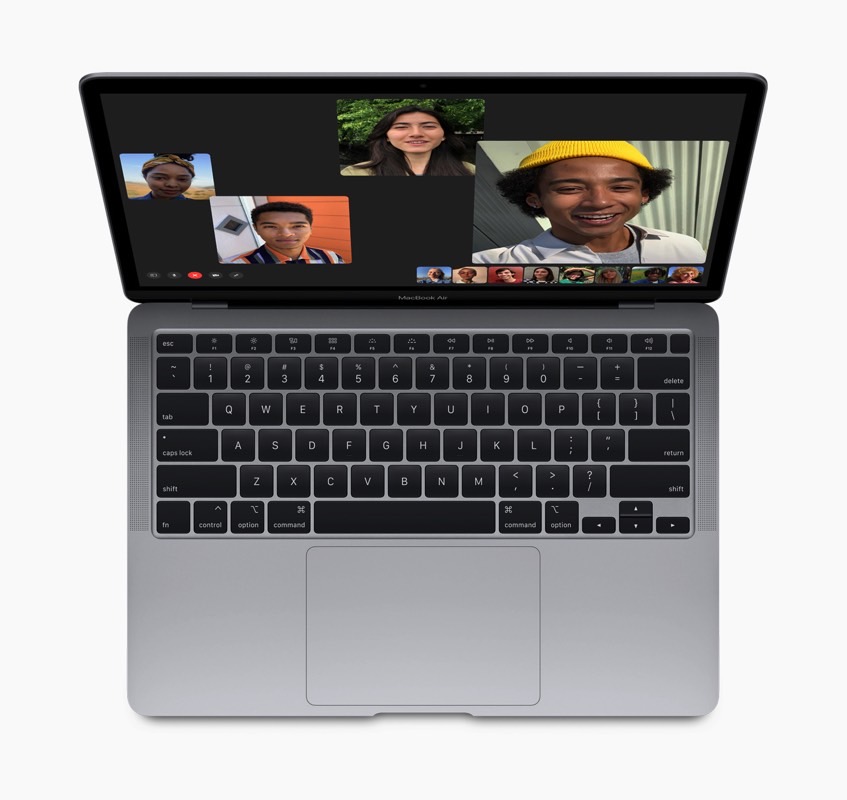 MacBook Air 13.3-inch Laptop - Apple M1 chip - 8GB Memory - 256GB SSD
$749.99 (save $250)
MacBook Pro 14-Inch
Why we like it:
Ideal for content creators
Strong performance from M1 Pro chip
Sleek design
Backlit Magic Keyboard
The MacBook Pro has separated itself from the MacBook Air in terms of being most useful for content creators who need the storage and speed to handle a lot of tasks at once. This is fantastic for video editing, video calls, video streaming, and you can even enjoy the best tech tutorials on it. The backlit keyboard makes it easy to see what you're typing.
The 14-inch option, which came out last year, is currently on sale at Amazon if you want 16GB of RAM and a 512GB SSD storage unit.
The MacBook Pro with M2 Pro option with 512GB of storage that holds plenty of files, photos, videos, and music is $50 off at Amazon. But if you need even more storage, you can get 1TB of storage in the older MacBook Pro with M1 Pro and save $600 compared to the original retail price. It is one of the best laptop deals out there right now.
These have the M1 Pro chip for faster processing speeds. If you want a smaller screen option, you can opt for the newer 14″ MacBook Pro with M2 chip and you'll spend much less money. Plus, it's discounted right now
Of note, the M2 MacBook Pro is one of the most popular Apple laptops among our readers. And our readers obviously aren't the only people clamoring to get this powerful new laptop. At the time of this writing, multiple configurations were already sold out. There's a good chance that the remaining models will also sell out soon, so you should hurry if you want one for yourself.
Additionally, if you're looking for the 16″ MacBook Pro instead, you can save some money on the M2 Pro model or on the M2 Max version. If you want a powerful Apple laptop, it doesn't get any better than this.
Our favorite Chromebook deals
In a relatively short amount of time, Chromebooks have managed to gobble up a huge chunk of Microsoft's laptop market share. The reasons for this are pretty straightforward.
Generally speaking, Chromebooks aren't going to blow you away in terms of performance. Instead, you get a great workhorse that typically costs much less than comparable Windows laptops. The booming popularity of Chromebooks has definitely helped push down the prices of Windows machines in recent years. But Chromebooks still typically cost less money than rival Windows machines.
Despite prices that are typically very low, there are also often some great Chromebook deals available from major retailers. Here are some of our favorite Chromebook laptop deals that are available now:
The only thing we'll note with these Chromebook deals is that they tend to sell out quite quickly. But these sales are also much more common than similar deals we see on Windows laptops and MacBooks.
If you find the Chromebook model you want and it's no longer listed on sale, try checking back in a couple of weeks or even just a few days. There's a good the sale you missed will already be back.
Best ASUS laptop deals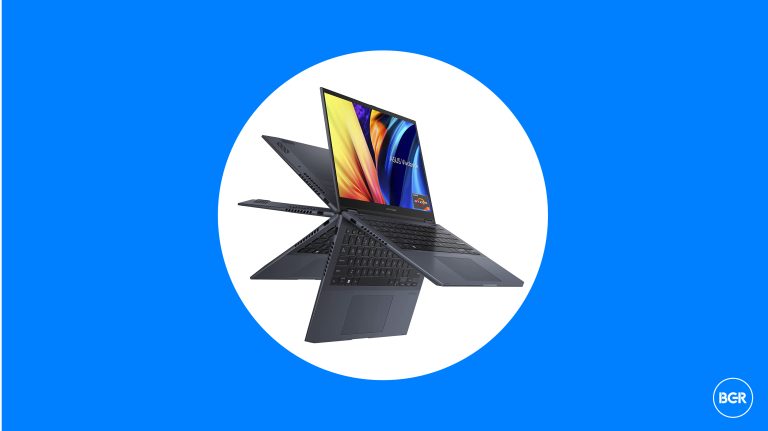 Why we like it:
Convertible form factor
Ryzen 5 or Ryzen 7 chips
AI-powered noise cancellation
There are several impressive ASUS laptop deals available right now. But our favorite ASUS laptop that's currently on sale is the ASUS Vivobook S 14 Flip.
This 2-in-1 hybrid laptop packs plenty of power courtesy of the AMD Ryzen 5 5600H CPU. Or, if you want a laptop that packs an even bigger punch, you can upgrade to the AMD Ryzen 7 5800H CPU.
You also get a nice big WUXGA 16:10 14-inch touchscreen that can rotate nearly 360 degrees around so it's flush with the bottom of the keyboard. That way, you can use it in tablet mode, and Windows 11 is great in tablet mode.
Other highlights include fingerprint unlock, active noise cancelling tech that's powered by AI, and ASUS Antibacterial Guard, which stops the growth of 99% of bacteria. This isn't something you likely think of very much, but laptops without a coating like this are often filthy breeding grounds for bacteria.
HP laptop deals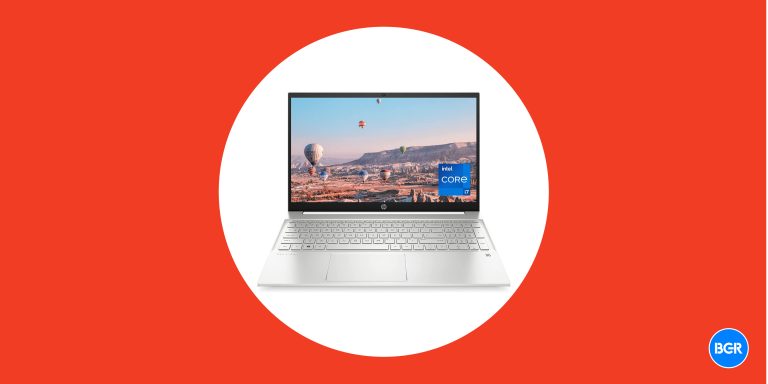 Why we like it:
Great battery life
Reliable
Durable designs
HP has been a market leader for years among top laptop brands. The company is perhaps best known for its products that are geared toward the enterprise market. But HP laptops aren't just appropriate for business users, of course.
Whether you're in the market for a mid-range workhorse or a high-end powerhouse, there are plenty of options from HP. And right now, two of our favorite HP laptop models are on sale.
First, we have the HP Pavilion x360 Convertible 14-inch laptop that people love so much. It sports an 11th-generation Intel Core i5-1135G7 processor, Iris Xe Graphics, 8GB of RAM, a 256GB SSD, and plenty more. It's also on sale right now with a great discount.
If you want even more power and performance, the high-end HP Envy x360 Convertible 15-inch laptop.
This model features an aluminum enclosure with a large edge-to-edge FHD display. You also get an Intel Core i7-1260P Processor, Intel Iris Xe Graphics, 16GB of RAM, a 1TB SSD, and more.
Dell laptop deals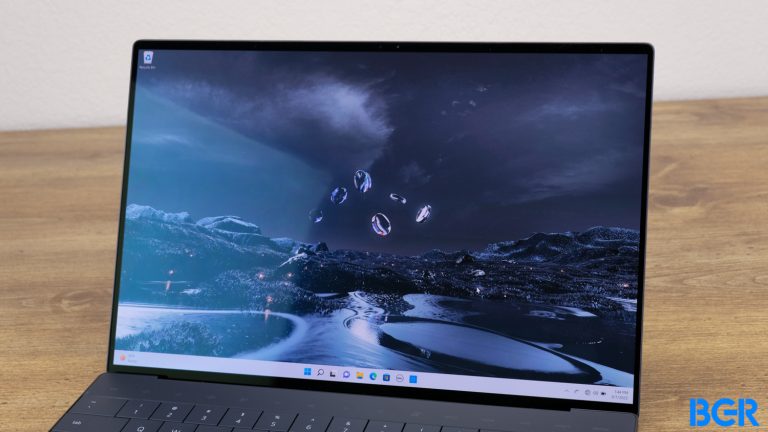 Dell XPS 17 deals
Why we like it:
Portable
Great design
Great keyboard
Excellent display
Dell's XPS lineup is well-known for being some of the best Windows laptops out there. With NVIDIA GeForce RTX GPUs and Intel Core processors, these have great functionality for a lot of different tasks. They have a number of USB-C ports and Bluetooth connectivity for instant access.
The XPS 17 9720 is a great option, as it offers a 17″ UHD+ InfinityEdge Touch Screen that's Anti-Reflective with a 500-Nit Display that's reactive to your touch. It boasts an Intel Core i7 processor with speedy performance.
You can get the 512GB SSD option on sale right now with a discount. Other laptop deals let you opt for the 1TB version from Best Buy on clearance with an even bigger discount.
The XPS 13 Plus is one of the top choices offered by Dell. Despite its short battery life, it expands on the XPS 13 with its excellent design and makes the portable laptop even more special. It's on sale with a solid discount at Best Buy for the 1TB option.
That is one of the best laptop deals you should think about snagging.
More Dell laptop deals
The Dell Inspiron 15 delivers 12GB of memory and 256GB of solid-state storage, and it's only $489.99 at Amazon, thanks to a deep discount. The Dell Inspiron 16 is discounted if you choose the one with 8GB of RAM.
The Dell Inspiron 3510 laptop is even more affordable and has an Intel Celeron processor.
Lenovo laptop deals
Lenovo IdeaPad deals
Why we like it:
Inexpensive
Good webcam
HD touchscreen
11th Gen Intel Core processor
The Lenovo IdeaPad is one of Lenovo's most popular options. The 15.6-inch high-def touchscreen is a big selling point for many users. Also, this line features Intel processors that are sure to make completing your tasks fast and simple, even if that's just reading breaking news.
The Lenovo IdeaPad 3 offers a 720p HD webcam and a four-in-one media card reader. The 8GB of RAM and 256GB of SSD storage lets you store plenty. It's on sale for just $423.99 today, saving you so much money.
You can also save 25% on the version with a 512GB SSD and 20GB of RAM.
For big savings on a Lenovo Chromebook, the Lenovo IdeaPad 3 11 Chromebook can't go much lower in price. Amazon is practically giving it away at $219, thanks to a new lower MSRP and an additional discount.
According to the listing, however, there were only a few laptops left in stock at the time of this update.
Lenovo ThinkPad deals
The ThinkPad is Lenovo's higher-end laptop. The blazing-fast Intel processors deliver the punch that you need. These tend to cost more than the IdeaPad, but you can still find deals.
The ThinkPad T14 Gen 2 is currently over 50% off at Amazon, if you hurry. It has an Intel Core i7 processor. Usually, it's $1,900. But you can snag one for just under $900 if you hurry. The ThinkPad X1 Carbon offers a fingerprint reader and a 14″ anti-glare display.
The 16GB of RAM and 1TB SSD storage option is also discounted right now.
These are two of the best laptops for completing everyday tasks, and they're down to the best prices we've seen in months.
Gaming laptops are also on sale
We have an extensive, expert guide that covers the best gaming laptop deals you can find online. But there are two new sales that just popped up and we need to share the details.
First, you can pick up a brand-new MSI Sword 15.6″ 144Hz Gaming Laptop on sale for $1,199.99. That's a $400 discount, and it's the best price we've seen.
This powerful mid-range model features killer specs like an Intel Core i7 processor and the highly coveted NVIDIA GeForce RTX 3070Ti graphics card. You'll also get 16GB of RAM and a 1TB SSD.
MSI Sword 15.6-inch 144hz Gaming Laptop (Core i7, 3070Ti, 16GB RAM, 1TB SSD) $1,199.99 (reg. $1,599.99) $400 off at Best Buy
If you want to spend even less, the ASUS ROG Strix G15 15.6″ 300Hz Gaming Laptop with a whopping 64GB of DDR5 RAM is down to $1,239.99 today. That's a great deal on a powerful gaming laptop.
This model has an AMD Ryzen 7 6800H chipset with an NVIDIA GeForce RTX 3050 graphics card. You'll also get 16GB of DDR5 RAM, a 1TB SSD, and impressive battery life.
In addition to those deals, Amazon just launched a new sale on gaming laptops and desktop PCs.
You'll find great deals on gaming PCs from Dell, MSI, Razer, and more. Prices start at just $894.99 for an MSI gaming laptop, and you'll find discounts of up to 20% off the Acer Nitro 5. That means you can save $400+ on this awesome Acer gaming laptop.
Plus, there are monitors that can double as TVs for most of these gaming laptops, so we've also covered those in our best TV deals guide here for you.