No matter where you look on Amazon's site right now, you'll find incredible Prime Day deals. Yes, they're all impressive, but the retailer often saves the best bargains for its own line of Amazon devices. Take one look at the Prime Day Echo deals in 2023, and you'll see exactly what I mean.
Just about every popular Echo device on Amazon's site is on sale at an all-time low price right now. Whether you want an Alexa smart speaker or an Echo Show smart display of any size, you're going to save a bundle during Prime Day on July 11 and July 12.
Are you looking for some examples of the best Echo deals out there right now? I've got you covered.
Amazon's brand-new Echo Pop is on sale for $17.99, which is impressive for a device that was just released less than two months ago. Also, you can upgrade to the Echo Dot 5th-gen for 22.99 or the Echo Dot 5th-gen with clock for $29.99. Needless to say, all three of those deals are all-time low prices.
And if you think those discounts are impressive, wait until you see the other Echo deals that Amazon is running for Prime Day 2023. Echo Show deals start at just $44.99 for the Echo Show 5, and that's the updated version that was released this year. The Echo Auto, which adds Alexa to any car, is on sale for just $34.99 right now. Plus, you can get Amazon's newest Echo Buds for the same price, just $34.99.
Echo speakers on sale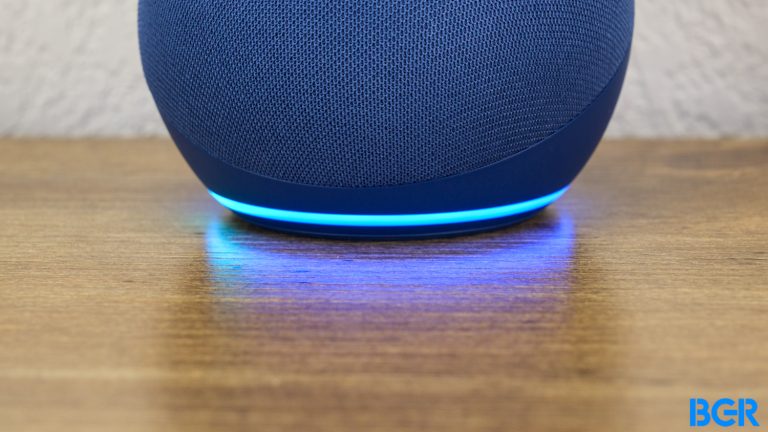 Starting with smart speakers, Echo speakers offer terrific sound quality, so you can stream music anywhere in your house. But more importantly, of course, you also get hands-free access to Alexa and all of the awesome skills that come with it.
For Prime Day 2023, Amazon's Echo deals slash several different models to all-time low prices. The Echo 4th-gen speaker that normally sells for $100 is down to $54.99, an all-time low. That price is $5 less than last year's Prime Day deal, which was the previous lowest price for this model.
Of course, Echo Dots are always the most popular Echo speakers. Don't worry because Amazon's running amazing Echo Dot deals right now for Prime Day.
My favorite deal is the new Echo Pop, which is down to $17.99 instead of $40. This speaker replaces Amazon's Echo Dot 3rd-gen, and it's the most compact model in Amazon's current Echo lineup.
The Echo Dot 5th-gen is obviously a big upgrade, and it's down to the best price of the year for Prime Day.
Amazon's regular model is $22.99, down from $50, or you can get the Echo Dot 5th-gen with clock for $29.99.
Echo Show deals for Prime Day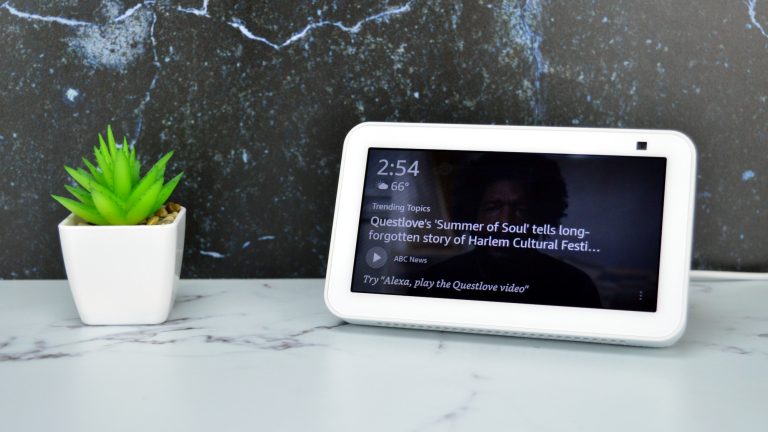 Now it's time to focus on Echo Show smart displays, which I think offer an even better Alexa experience. The reason is fairly obvious, of course — by adding a screen, Alexa can show you things instead of just issuing audio responses.
I have an Echo Show 8 in my kitchen, for example, and I can't imagine cooking without it. It's so great to be able to have Alexa show me recipes or even cooking videos that I can follow along with.
Amazon has crazy Echo Show deals running right now for Prime Day. The Echo Show 5 is down to $44.99 instead of $85, and that's for the new 2023 model. You can also upgrade to the Echo Show 8 for just $59.99.
Those are both the lowest prices of the year
If you're looking for a bigger Echo Show model, Amazon has you covered there as well.
The Echo Show 10 has a huge 10-inch display and a motorized base that can actually follow you around while you move. It retails for $250, but it's down to an all-time low of $162.99 for Prime Day.
Or, you can get the Echo Show 15, which looks like a fancy digital painting, for $0.50 less at $162.99.
There are also a bunch of other great deals on Echo Show devices and bundles. You can see them all right here on the Amazon devices page.
Amazon Echo Auto brings Alexa to your car
The Echo Auto 2nd-gen is definitely one of my favorite Amazon gadgets ever. And this year, it also happens to be one of the best Prime Day Echo deals you can get.
At just $55, the Echo Auto adds hands-free Alexa to nearly any car. All you need is Bluetooth or even just a regular old aux-in port. The gadget then connects to your smartphone for internet connectivity, and that's it.
You get Alexa through your car speakers so you can stream music, navigate, control your smart home gadgets from afar, and so much more.
Amazon's Echo Auto is a steal at $55 if you ask me. But grab one on sale for Prime Day, and you'll pay just $34.99.
Prime Day Echo Buds and Echo Frames deals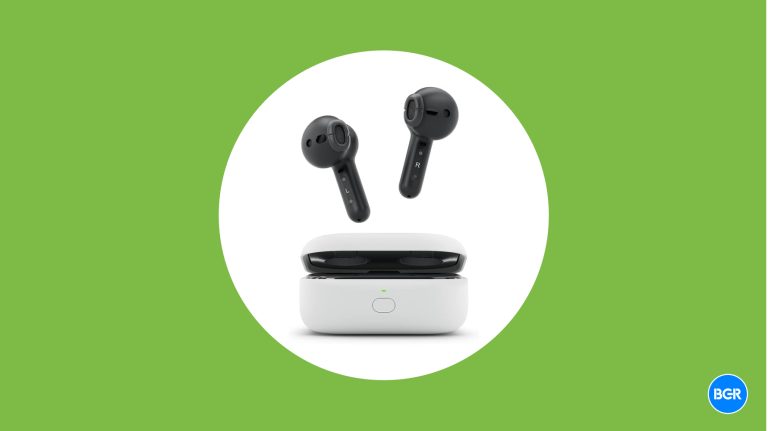 There's no question that Amazon's Prime Day deal on AirPods Pro 2 is great. But just wait until you see Amazon's Echo Buds Prime Day deals this year.
Echo Buds with Standard Charging normally sell for $119.99, which is in line with AirPods 2. Grab a pair right now, however, and you'll only pay $64.99. That's an incredible value. And don't forget, Echo Buds are noise cancelling headphones, as opposed to Apple's entry-level AirPods, which cost $129.
Also, you can upgrade to Echo Buds with Wireless Charging for just $84.99.
Want to spend even less? Apple's all-new Echo Buds are down to $34.99 even though they're already a steal at $50.
Amazon's Echo Frames smart glasses are also on sale with massive discounts for Prime Day 2023.
You can get the standard model or Amazon's smart sunglasses at the lowest prices ever.
More Prime Day 2023 coverage
Amazon Prime Day 2023 includes hundreds of thousands of deals that are exclusively available to shoppers who subscribe to Amazon Prime. If you're not already a Prime member, you can sign up for a free 30-day Amazon Prime trial and shop all of these great Prime Day deals for free.
Here's some more coverage from BGR that you should check out to see all the best Prime Day 2023 deals: