Google just unveiled the Pixel Fold, its first-ever foldable smartphone that should give Samsung a run for the money, at least in the markets where the Pixel handset is available. However, the first round of reviews also brought forward an unexpected problem that made me lose interest in the Pixel Fold. It turns out the display might break much easier than one would hope, and that's the nightmare scenario for anyone looking to buy a foldable. That foldable glass screen is the phone's most exciting component and the most likely to break.
Another reason to worry is Google's ability to deliver great customer service to Pixel phone owners. Especially buyers who get the $1,799 Pixel Fold. But I had no idea that Google is ready to do something Samsung and other foldable handset vendors don't offer. Google partnered with iFixit to let you fix your own phone, which is an exciting idea, in theory. But repairing the Pixel Fold yourself is probably the worst possible idea you can have.
It's great that companies like Google, Apple, and Samsung have started paying attention to consumers asking for easier repairs. And the right to repair has been a hot topic in recent years. That doesn't mean every phone owner should repair their device, even if these companies now let you do it. Dismantling a handset requires some amount of patience and skill. The same goes for putting it back together.
Supporting DIY repairs is still great, as it might force companies to think outside the box when it comes to design. Hopefully, future models will become easier to repair at home.
Also, allowing home repairs means companies that provide such services will have an easier time getting genuine parts. Rather than repairing your smartphone yourself, you could always find an experienced shop nearby to ensure they get the correct components.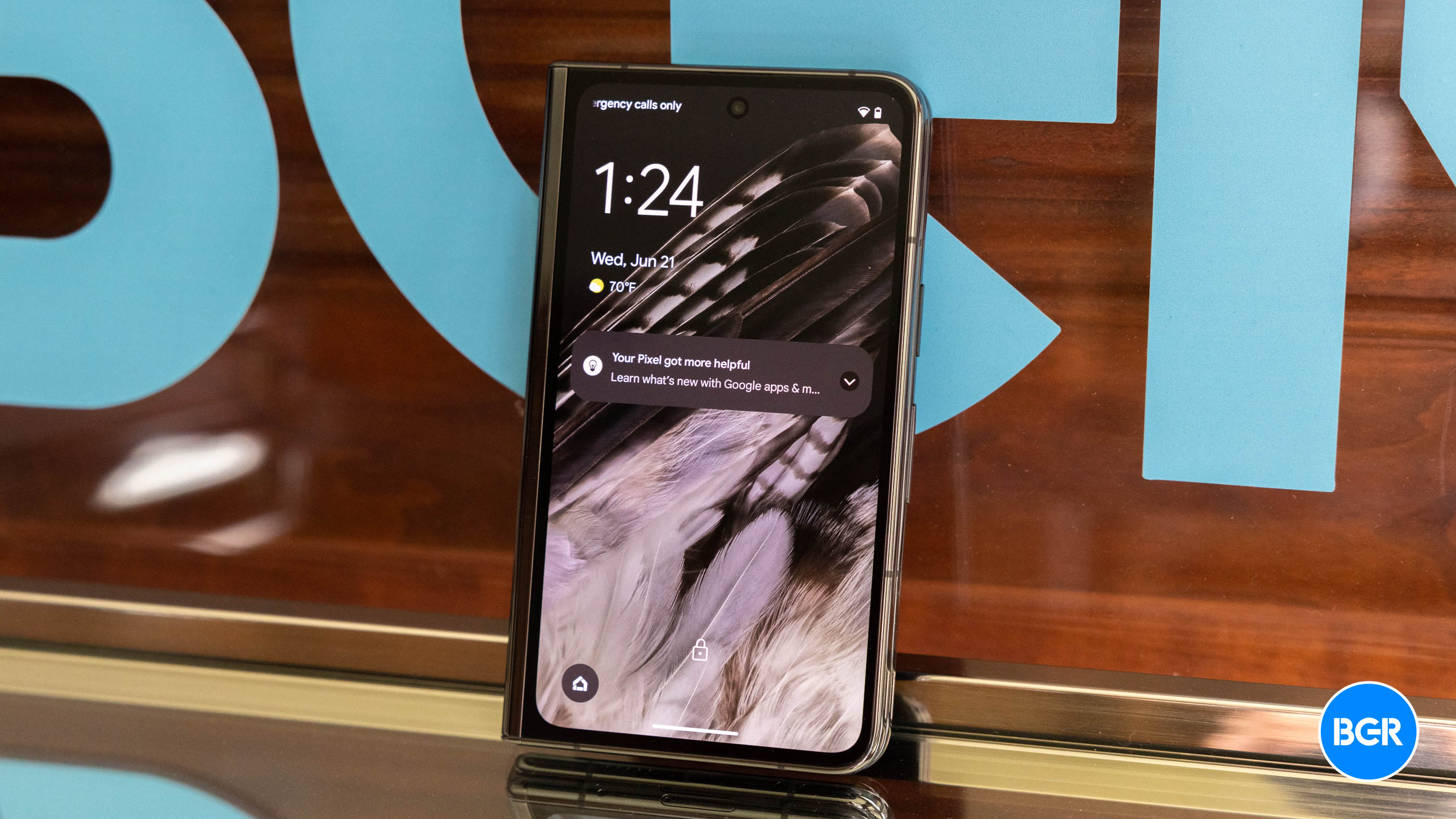 That said, repairing a traditional smartphone design should be easier than a foldable one. I said before that I prefer taking a faulty device to an authorized repair shop rather than doing it myself. But while I would be tempted to try to fix a traditional smartphone, I wouldn't dare do the same thing with a device that costs $1,799. And yes, it's because of that foldable display that's so fragile.
Google works with iFixit to offer genuine parts for DIY Pixel repairs. The company confirmed to 9to5Google that its repair program will also support the brand-new Pixel Fold.
Google will offer Pixel Fold buyers "genuine spare parts" via iFixit. The list of components that will be available for the handset includes batteries, screens, and charging assemblies. Adhesives will also be available to buyers, and that detail alone is a reminder of how complex the assembly of a smartphone is, especially foldables.
The blog confirmed with Google that iFixit would provide replacements for the Pixel Fold's foldable screen. It's unclear how much the component will cost, however.
The report also notes that Google will offer in-store and mail-in repair options for the Pixel Fold, as follows:
We offer mail-in and walk-in repair services for Pixel Fold outside warranty period (out of warranty repair). We are also planning parts, repair guides and tools available via iFixit. For Pixel Fold specifically, we are offering Extended Warranty (Preferred Care), which will give customer coverage against accidental damages and mechanical breakdowns after the warranty period ends. The customer can buy either a month plan or a one time payment. With this service, the customer can get their Fold repaired – or if needed, replaced – with a deductible.
That's probably the best way to go about fixing a broken Pixel Fold before looking to do it yourself.