The latest UBI Research report shows an impressive forecast growth of OLED shipments by 2027, which is the same period Apple plans to add this panel to its iPad and MacBook devices in the coming years.
According to the IT OLED Technology and Industry Trend Analysis Report, OLED shipments for tablet PCs, notebooks, and monitored are expected to reach 31 million units in 2027, with an average annual growth rate of 41%.
Although Apple won't be responsible for all of this growth alone, the company will help increase demand. In 2024, Cupertino is expected to ditch LCD and miniLED in favor of OLED for the new iPad Pro models. These tablets will first use the 6th generation OLED technology made by Samsung and LG, followed by BOE's.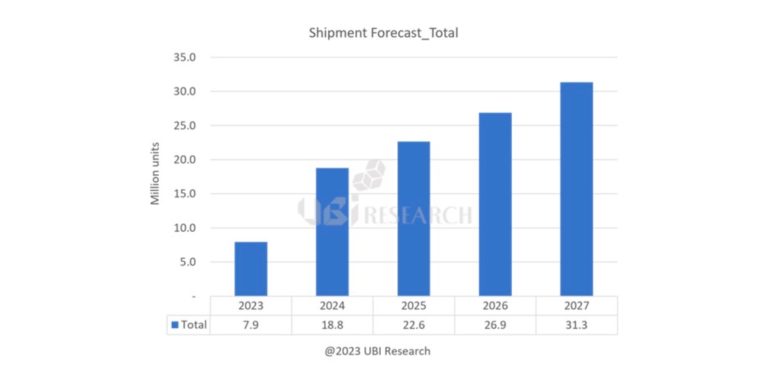 Interestingly, the shipment forecast for OLED panels will jump from 7.9 million in 2023 to 18.8 million in 2024. By 2026, when Apple is rumored to introduce OLED technology for the high-end MacBook Pro models, the shipment forecast is 26.9 million.
By 2026, Apple will use Samsung's 8th generation OLED, which started development this year and will hit mass production by the first half of 2026. Also in that year, Apple is expected to expand the OLED technology to the iPad Air and iPad mini.
By then, all iPhone models in sale will have an OLED display, most Apple Watch models, and all iPads, except for the entry version.
At the moment, it seems Apple will mainly focus on the MacBook Pro, but it might expand the OLED technology for the MacBook Air or an upcoming monitor or iMac, although rumors so far are sparse.
BGR will keep following OLED demand as rumors about Apple adopting this technology grow.