Apple's iPhone 15 launch event is a few weeks away, and that is exciting news to any loyal iPhone owner. It's especially exciting if you own an older iPhone model and you're due for an upgrade. That was me last year. My iPhone X was on running on fumes, and I knew I had to get the iPhone 14 Pro as soon as it came out. I felt the pressure. I also feared not getting mine on time, and for good reason, as it turned out.
But this year is different. While I'm still excited about the iPhone 15's arrival, I don't plan on upgrading my iPhone 14 Pro. The iPhone 15 series will introduce several new features that I plan on taking advantage of down the road, like the titanium frame, USB-C connector, larger batteries, and those efficient 3nm chips. These are features that Apple will use in upcoming generations as well. They're also features I'm not going to need right away.
I'll explain below why I don't want to upgrade to any of the four iPhone 15 models. I'll also discuss what would get me to switch after just a year of owning the iPhone 14 Pro.
Why I can't upgrade to the iPhone 15 Pro or 15 Plus
After picking up my iPhone 14 Pro last September, I said that I could have purchased the iPhone 14, saved a little money, and been just as happy
That's how good iPhones have become. The iPhone 14 would have sufficed, despite having the notch and the "old" A15 Bionic chip.
A year later, I wouldn't recommend upgrading from the iPhone 14 Pro to the iPhone 15. That's because they're essentially the same phone. Just like the iPhone 14 is basically an iPhone 13 Pro.
I'm not saying you should avoid the iPhone 15. If anything, I believe this phone could sell amazingly well, considering that it's getting the "new" iPhone 14 Pro design, and it'll feature the same A16 Bionic chip as the current Pro models. Add a camera upgrade and a larger battery, and I would probably couldn't even tell the difference between the 14 Pro and the 15.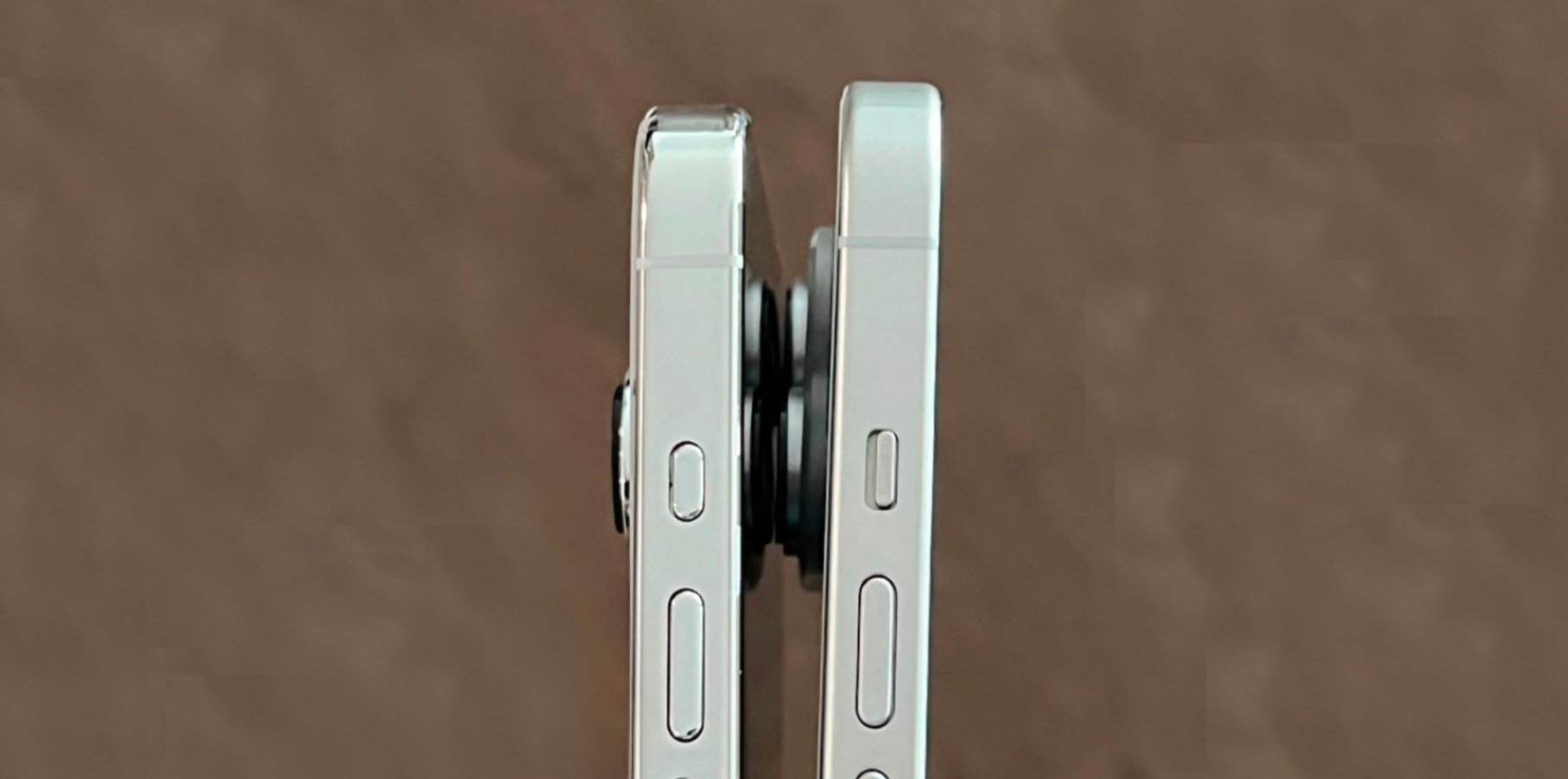 Yes, I'd lose the telephoto zoom lens. But so what? I hardly use it. I wouldn't miss it at all. And yes, the 120Hz ProMotion screen would be gone. But I'd take the loss and learn to live with 60Hz again without skipping a beat.
What I would get from this upgrade is the USB-C port and a much larger battery. That would be huge. But I'll just have to wait for the iPhone 16 to get these features. Next year, I might even go for a base iPhone 16, which will likely be nearly identical to the iPhone 15 Pro.
All of these arguments are valid for the iPhone 15 Plus as well. The battery life on the Plus should be even more amazing. The only problem I have with the Plus concerns the size. It's the same reason I don't want the iPhone 15 Pro Max.
Upgrading to iPhone 15 Pro or 15 Pro Max makes more sense
I've already established that going from iPhone 14 Pro/Pro Max to iPhone 15/Plus would not feel like an upgrade. If you're currently using one of last year's iPhone 14 Pro models and want a real upgrade, you'll need to get an iPhone 15 Pro or Pro Max.
For me, I think it's too soon to pay another $1,000+ for a new phone. It all boils down to that. I don't see value in the upgrade. My iPhone 14 Pro performs admirably, and the battery health is at 98% after nearly a year. It's also scratch-free, and I'll use it for at least another year.
But if I were to upgrade, I'd be looking for these iPhone 15 Pro features: the titanium frame, the Action button, the A17 Bionic chip, the improved battery life, and the USB-C port.
The iPhone 15 Pro's titanium chassis is my top priority. And it comes with rounder edges on the back, which is another issue I have with the current flat iPhone 14 Pro design. I just want the phone to be more comfortable and weigh less, if possible.
The Action button is replacing the mute switch on both iPhone 15 Pro models. And it's a big upgrade that will get us closer to that all-screen, button-less iPhone of the future. But I can wait one more year to use it as my daily driver.
I don't think I will be able to tell the A17 Bionic apart from the A16 Bionic when it comes to speed, at least not like the jump from the iPhone 6 to the iPhone 6s several years ago. But I do want that 3nm tech that'll make the iPhone 15 more efficient. And, paired with a larger battery pack, that A17 might do wonders for the overall battery life.
I want the USB-C port for two reasons: I can drop the Lightning cable from my bag, reducing the overall weight, even if it's just a few grams. I'd also back up the iPhone more frequently on my computer. The USB-C port will support much faster speeds, rumors say.
If the iPhone 15's USB-C port improves battery charging speeds, that's another win I'll take. But I already expect great battery life, so charging speeds don't matter as much.
These are all valid reasons to upgrade to the iPhone 15 Pro Max (or Ultra). Also, like the Plus, the iPhone 15 Pro Max should feature even better battery life.
I could also add the iPhone's first periscope camera list to the list of great upgrades. The iPhone 15 Pro Max will be the only iPhone to feature this upgrade. If you need that in your professional or personal life, then upgrading from the iPhone 14 Pro might make sense.
One more thing
If you're on an iPhone 13 or older, you should consider an upgrade, especially if your iPhone is over two years old. You'll get plenty of major upgrades and a much better experience. Everything above really only applies to upgrading from the iPhone 14 Pro or Pro Max to the iPhone 15.