It's almost September, so Apple is about to unveil a new iPhone generation. The iPhone 15 series will deliver Apple's newest innovations, while Android rivals will respond in late 2023 (Chinese vendors) and early 2024 (Samsung) with iPhone 15 alternatives of their own.
But the next chapter of this iPhone vs. Android battle will be different, and that's all thanks to the iPhone 15 Pro and 15 Pro Max. The best and most expensive phones in Apple's 2023 iPhone lineup will feature a hardware upgrade no other company in the industry will be able to match: The A17 Bionic System-on-Chip (SoC).
Just when I thought the SoC wars were plateauing, it appears that Apple made another move that rivals can't replicate. The Galaxy S24 Ultra and all the Android flagships will feature Qualcomm's next-gen Snapdragon 8 series chip. But they won't be able to touch the new iPhone 15 Pros.
Apple's sweetheart deal with TSMC
About a year ago, I said I didn't really need the iPhone 14 Pro I had just purchased. The Pros rock the A16 Bionic chip, which is faster and more efficient than the A15 powering the regular iPhone 14 models. I said the iPhone 14 would have been great for my needs. But later, I realized the iPhone 14 Pro's battery life was enough to make this more expensive model worthwhile.
Once the first A17 Bionic rumors dropped, I told you we've reached a point where I don't care as much about performance gains. Smartphones will get faster, but we might not even notice anymore.
But what the A17 Bionic can bring to the iPhone 15, thanks to that new 3nm process, is even better efficiency. That could lead to big battery life improvements on iPhone 15 Pro. Great battery life is a feature I now take for granted on my iPhone 14 Pro.
What I didn't see coming was Apple's iPhone 15 Pro "sweetheart deal" and what it would mean for the industry.
To recap, The Information learned that TSMC will dedicate its entire 3nm production capacity to Apple. That means the A17 Bionic chip in the iPhone 15 Pro and the M3 variations coming to new Macs as soon as this fall.
Not only that, but TSMC will also eat the manufacturing losses. According to reports, the production yield for TSMC's 3nm SoCs is between 70% to 80%. That means one in five chips might be defective. TSMC will spend a part of the billions Apple is paying for exclusive access to 3nm to eat those manufacturing losses. Still, TSMC will make a boatload of money.
With that in mind, the A17 Bionic becomes a huge advantage for the iPhone 15 Pro models. An SoC that nobody else can match right now.
That translates to two immediate advantages over Android. One is faster performance, although that might be imperceptible compared to 2023 devices. The most important one will be battery life gains. And I can't wait to see what the iPhone 15 Pro and iPhone 15 Pro Max do in battery tests.
Qualcomm's struggles
The Information could be wrong, and TSMC might sell 3nm capacity to other chipmakers. Qualcomm would certainly be one of the players interested in access to the latest chip tech. But other new reports indicate that Samsung's SoCs for the Galaxy S24 series won't be 3nm.
First of all, we have Ming-Chi Kuo writing on Medium that Qualcomm has stopped developing Intel 20A (2nm) chips:
My latest survey indicates that Qualcomm has stopped developing Intel 20A chips. The lack of cooperation with a first-tier IC design vendor such as Qualcomm will negatively affect the learning curve of RibbonFET and PowerVia technologies, which in turn puts the highly anticipated Intel 18A [1.8nm] R&D and mass production at a higher level of uncertainty and risk.
Kuo points out that developing chips has become increasingly difficult after reaching the 7nm process. That's why partnerships like the Qualcomm-Intel one are key for developing new technologies and improving production yields. Conversely, Apple's longtime relationship with TSMC propelled the latter into the market leader.
Ditching Intel isn't just impacting Intel's development plans for its chips that will rival Apple's M3 SoCs. It might also be a problem for Qualcomm going forward:
The development cost of IC design vendors has increased significantly after 7nm, making it difficult to work with different foundries on the same node. In the case of Qualcomm's 3nm chip development, since it has already cooperated with TSMC and Samsung Foundry, coupled with layoffs and the smartphone market is still declining, it does not have enough resources to develop chips for Intel 20A node (which is roughly on par with TSMC 3nm node).
Samsung's 3nm chips won't be ready for the Galaxy S24 series
Separately, Business Korea reported on the race to 3nm chips after The Information's "sweetheart deal" story came out
The story says that Samsung was the first company in the world to start volume production of 3nm chips. But it's unclear what Android vendor, if any, will benefit from it. Or when it'll happen. It will still be Apple, the first smartphone maker to release 3nm-powered smartphones, the iPhone 15 Pros.
The report notes that Samsung is still looking to attract big customers like Nvidia and Qualcomm. It adds that Samsung aims to develop a 3nm Exynos 2500 SoC, which will hit mass production in late 2024.
That chip would probably power the Galaxy S25 series. By then, the base iPhone 16 models will likely get the A17 Bionic chip reserved for the iPhone 15 Pros right now.
The report also notes that TSMC will offer customers (Apple?) an upgraded 3nm version next year. "It will reportedly focus on delivering improved performance compared to chips made through the existing process at a relatively low price."
Crucially, TSMC's 3nm yield is better than Samsung, per the report:
Yield competition really matters, too. TSMC said in 2022 that its 3-nm yield was in the 80 percent range. Industry insiders estimate TSMC's 3-nm yield at 60 to 80 percent. Samsung Electronics has also recently achieved yields in the 60 percent range, and its process is said to be stabilizing.
Galaxy S24's chips performance already leaked?
Reports a few weeks ago claimed the Snapdragon 8 Gen 3 chip hit Geekbench ahead of its reveal, which should happen later this fall.
The chip that will probably power the Galaxy S24 phones offers performance gains over the Galaxy S23's Gen 2 SoC, yes. But they can't touch the A16 Bionic. They can match the iPhone 13 series and the base iPhone 14 and iPhone 14 Plus models. The leaked Snapdragon 8 Gen 3 scored 2233 in single-core and 6661 in multi-core tests.
That's because the expectation is for the next Qualcomm Snapdragon chip to get a minimal node update, moving from TSMC N4 to N4P. Both of these are 5nm nodes.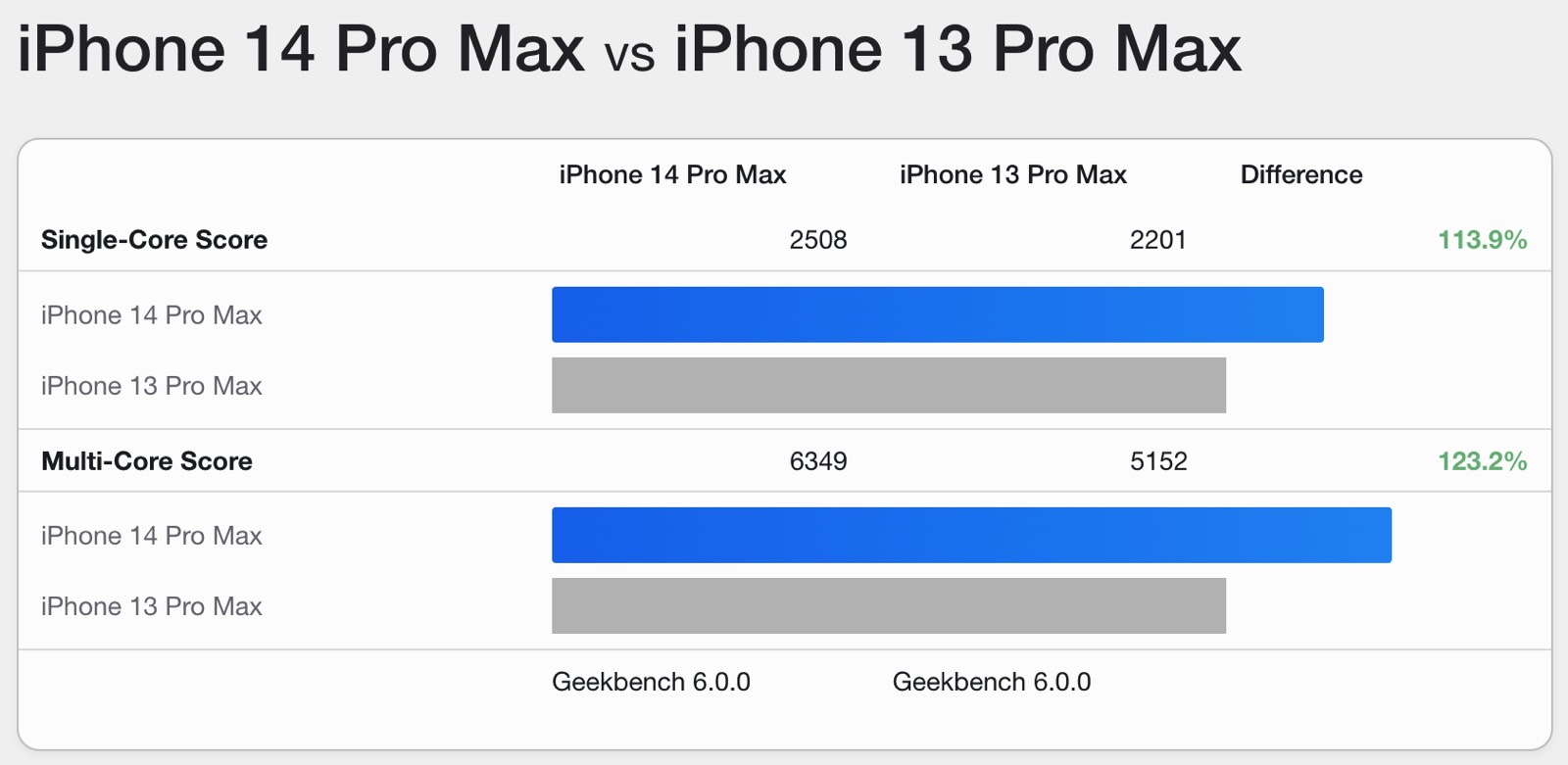 The iPhone 13 and iPhone 14 rock the 5nm A15 chip. The iPhone 14 Pro and 14 Pro Max pack the 4nm A16 Bionic processor.
With all of that in mind, I can see why Android vendors will want 2024 to be over as soon as possible. Only in about a year will they be able to compete against the late 2023 iPhone 15 Pros when it comes to performance and especially battery life. By then, Apple would have already moved to an even better A18 chip.