One of the new tvOS 17 features is the Find My Remote function. Long requested by Apple TV users, this feature will help people locate their Siri Remote (second generation or later) using the iPhone.
Unlike the Apple AirTag or AirPods Pro 2, the Siri Remote doesn't have the U1 chip, which is an ultrawideband processor that brings spatial awareness of how far/close an object is. This chip is very helpful when you try locating an accessory in your home or even if you lose it in the wild – as it will keep connecting anonymously on every Apple device and share its location regularly.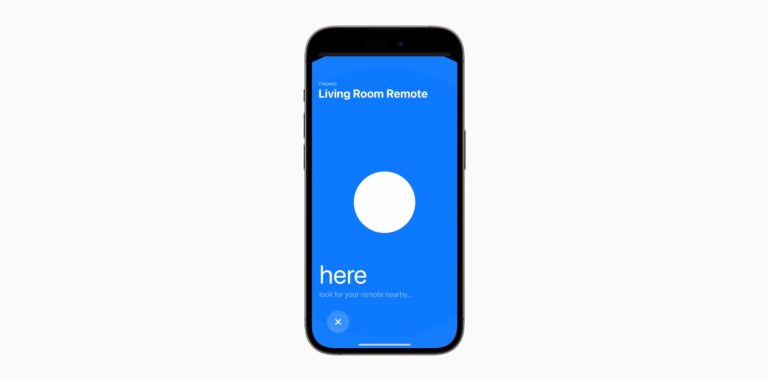 While people won't take their Siri Remote in their backpacks, the U1 chip could still have been useful for this feature Apple is introducing with tvOS 17. That said, here's how the Find My Remote feature will work with tvOS 17 later this fall.
Find My Remote with tvOS 17 is like finding an AirPods 3
Find My Remote is similar to finding an AirPods 3. The third generation of AirPods appears on the Find My app, even though it doesn't feature the U1 chip. If you lose them in your home, you'll need to open Find My, tap the AirPods, and then "Find." After doing that, the iPhone will try to connect with your AirPods using Bluetooth. It will ask you to move around, and once it's connected, it will say if you are far, near, or right where you left the earbuds.
For your Siri Remote, you need to update to iOS 17, tvOS 17, and download a new firmware version for the remote.
After you've done that the Find My Siri Remote function will work similarly to finding an AirPods 3. Follow these steps:
Select the Remote button on the Control Center to search for it;
Right beside the Apple TV name you want to use, you'll discover a "Find" button;
Tap there, and you'll get a similar UI to the Find My app. It will say how near or far you are from the remote.