Some of the most recent Galaxy S24 rumors claim the next-gen Samsung flagship will feature on-device generative AI features similar to ChatGPT. Samsung confirmed that it plans to deliver an "AI phone" next year without naming the Galaxy S24 or detailing the generative AI experience it has planned for the device.
Having a built-in generative AI assistant on the Galaxy S24 could be a huge advantage over the iPhone. "Apple GPT" will take a while to arrive on iPhone, though Apple is rumored to be planning AI features in next year's iOS 18 update. Like Google, whose Pixel 8 phones feature generative AI novelties, the Galaxy S24 could deliver native generative AI features to customers before Apple can do the same on the iPhone.
That's all speculation, however, as we don't have any specifics about the sort of ChatGPT rival Samsung will offer. And if a new rumor pans out, Samsung might ruin its potential generative AI advantage by charging Galaxy S24 users a subscription.
Twitter/X user Revegnus mentioned Samsung's purported plans for generative AI on the Galaxy S24. "Samsung is actively pursuing the option of offering the on-device AI features of the S24 as a 'subscription' service," the leaker said.
Revegnus has offered a steady stream of mobile rumors, including plenty of Galaxy S24 leaks. I'll also note that Galaxy rumors are usually accurate, especially about flagship phones like the Galaxy S, Z Fold, and Z Flip series.
But the quote above is a contradiction. Generative AI tech like ChatGPT is expensive, of course. It requires lots of research and development, which can't be cheap. The infrastructure needed for ChatGPT products to run costs money as well. That's why the best ChatGPT experience comes for a price. Pay for the Plus subscription, and you get the best ChatGPT model from OpenAI.
That is, until you bring on-device AI to the masses. Once that happens, AI processing would take place at least partially on the gadget itself rather than in the cloud. Samsung charging a subscription for "on-device" generative AI doesn't make much sense.
I could see an option where a basic ChatGPT-like service will be available to all Galaxy S24 buyers for free. Especially the AI features that work directly on the phone. A more expensive generative AI experience closer to ChatGPT Plus could then require a subscription. It would probably need direct access to cloud processing for more complex prompts.
Even so, if Samsung is ready to beat Apple to market with a built-in generative AI assistant for a mobile phone that's as capable as ChatGPT, then requiring a subscription amounts to Samsung shooting itself in the foot.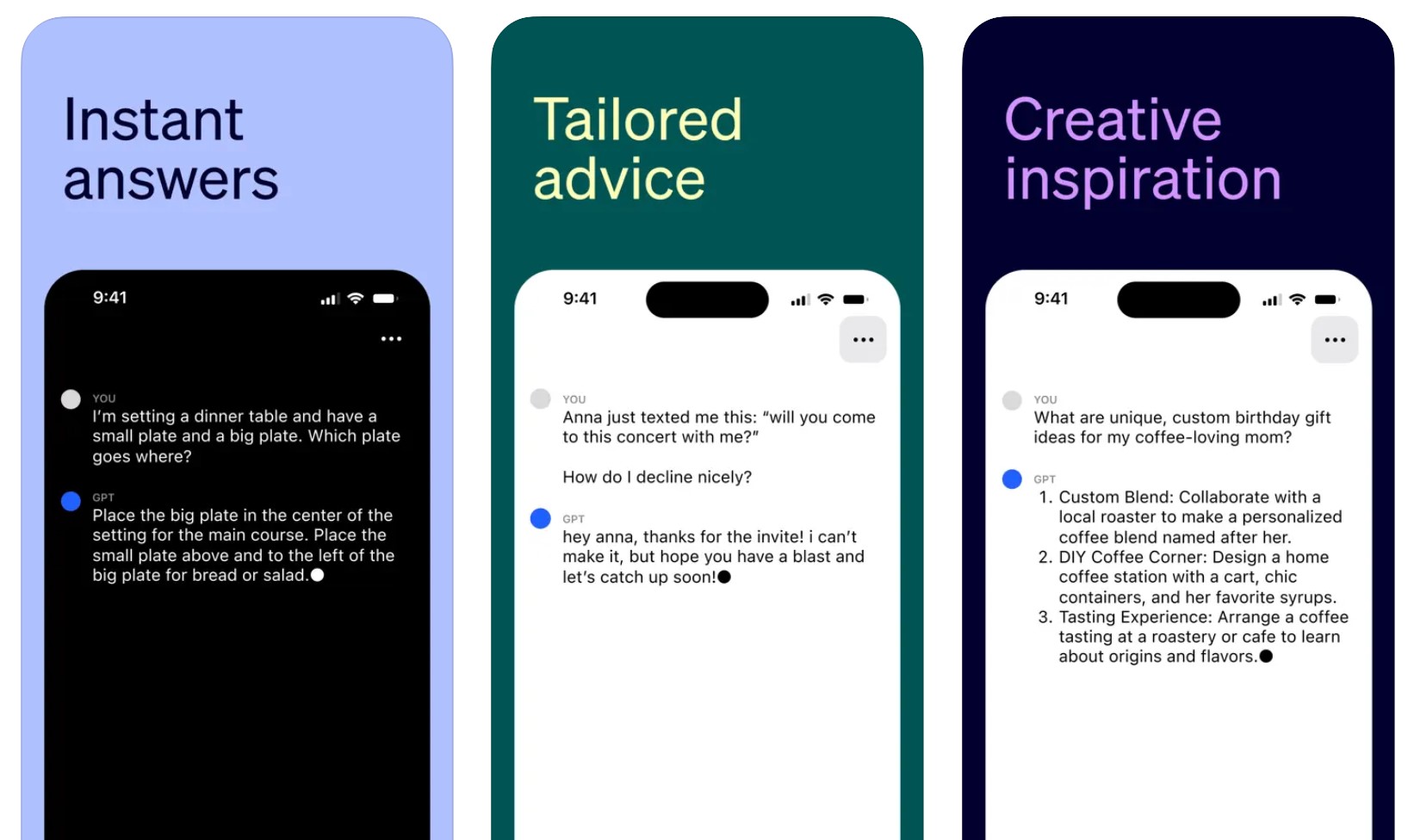 Remember that Samsung doesn't control the operating system, depending on Google's Android. Separately, Bixby hasn't been a massive success. I don't recall anyone talking about it recently, not even Samsung.
Therefore, I doubt that Samsung has been able to develop its own generative AI tech secretly. Again, Google is the counter-example here. Google is in a position to react quickly to OpenAI's ChatGPT innovations. Samsung doesn't have that liberty.
I don't see anyone paying for a ChatGPT-like experience on Samsung phones that's unproven. And let's remember that ChatGPT, Google Bard, and all the other chatbots are still unfinished products that we're all essentially testing and helping these companies perfect.
On the other hand, Samsung might have partnered with OpenAI or a different entity for generative AI access. In such a case, paying for a native ChatGPT-like experience would make sense. Samsung would have to pay for access to ChatGPT, Llama, Claude, or whatever language model it decides to use.
But even in such a scenario, passing those costs to the consumer makes no sense. Not on Android, where buyers don't spend as much money on digital purposes. Not in a world that's anticipating Apple to come out with its own GPT service soon enough.
Come to think of it, a better alternative would be getting a ChatGPT Plus subscription and running OpenAI's premium generative AI on the Galaxy S24, even if it won't offer a native experience.
The Galaxy S24 event is reportedly scheduled for mid-January, so we won't have to wait that long to see Samsung's vision of generative AI on its devices.