If I hadn't bought a Meta Quest 2 headset during the pandemic, I'm not sure how I might have felt about Apple finally unveiling its long-awaited, much-speculated-about Vision Pro AR/VR headset today at WWDC 2023. If you've never tried one of these kinds of headsets before, it's certainly easy to look at them and get all kinds of uber-geeky, Google Glass vibes. Couple that with the prospect of spending hundreds of dollars (in Meta's case) and a few thousand dollars (in Apple's) for a product that can feel a little esoteric to the average tech consumer, and it's no wonder these kinds of headsets haven't gone anywhere close to mainstream yet.
Until I bought my Meta Quest 2 — and I'm definitely looking forward to getting my hands on Apple's Vision Pro — I certainly didn't realize the full potential herein, including how helpful these kinds of headsets could be from a mental health perspective. I actually want to talk about that first, based on my experience with Meta's product, before moving on to why it's helped me feel like Apple's Vision Pro could end up being a hit — notwithstanding the befuddlement and outright dismissiveness with which some tech journalists and Apple watchers have greeted today's announcement ("Apple's VR Headset Is Rumored To Cost $3000, So Good Luck With That," a recent Forbes headline tut-tutted).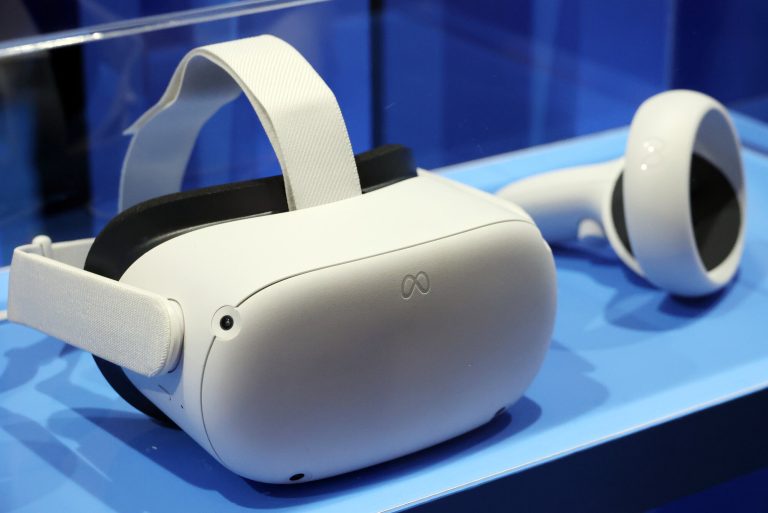 Why I'm glad I bought a Meta Quest 2
Everyone certainly has their own use case for these headsets and buys them for different reasons. For me, when we were all stuck at home during the interminable lockdowns of 2020, what can I say? I just wanted to experience a little bit of the world again. And so, almost as soon I strapped on my Meta Quest 2, the app I fell in love with was Wander — basically, an app that gives you a VR version of Google Street View.
I spent so much time virtually transporting myself to locations worldwide, many of which I'm not sure I'll ever see in real life. Granted, standing in my living room with a somewhat bulky headset strapped to me as I look up and all around me at VR representations of landmarks like the Taj Mahal — or craning my neck to see Brazil's Christ the Redeemer statue stretching up to the sky — is not the same as actually being there. But it did the trick; it got me out of my head for a little while. And it actually did wonders for my mental health, to be able to take these kinds of VR trips around the world in a way that helped tide me over until things got back to normal.
As things have normalized, I've also been able to get plenty more travel-related use out of the headset. It's pretty cool to be able to virtually visit a place you're traveling to for vacation, for example, and to kind of "walk" around your hotel to see what's nearby.
I never bought into Mark Zuckerberg's nebulous vision of the so-called metaverse, but at the same time I also try not to pay attention to the larger "narratives" around this or that product (like the narrative around Apple's Vision Pro that will be the subject of endless commentary over the coming days). I guess one of the fundamental things that attracts me to a piece of new technology is the degree to which it helps amplify my experience of the world — and being able to visually sample far-flung corners of the world in 3D, all around you, from the comfort of your home is just super-cool to someone like me with an abundance of wanderlust.
Of course, that's not the only reason I bought the headset. But as I think back, right now, to what I've enjoyed the most, it all kind of falls into the same bucket. Entertainment consumption, and marveling at everything from travel-related apps like Wander to immersive mindfulness apps, as well as activity apps like Beat Saber, and even YouTube VR videos. It's just a totally different thing to be able to be, in sharp and immersive 3D, right there on stage as you're watching an Elton John concert. Or sitting across from President Obama in the White House as he's explaining something to the camera. Those are experiences that I'll never have in the real world, and they give me someplace to go to when I need it.
Why I think Apple's Vision Pro could eventually be a hit
All of the above helped me come to see these kinds of headsets, like Apple's newly-announced Vision Pro (which arrives in 2024), as more than merely expensive and superfluous extravagances.
For me, immersing myself in mixed reality content to such a degree that I'm able to de-stress and feel an improvement in my mental health is not a small thing. At an absolute minimum, I already feel like I could use the Vision Pro as a way to add a big-screen TV to my apartment, without actually … adding a big-screen TV to my apartment. And Bob Iger's introduction of the immersive experiences that Disney is planning to bring to the Vision Pro on Day 1 via Disney+ means that the entertainment consumption potential here is especially tantalizing to someone like me.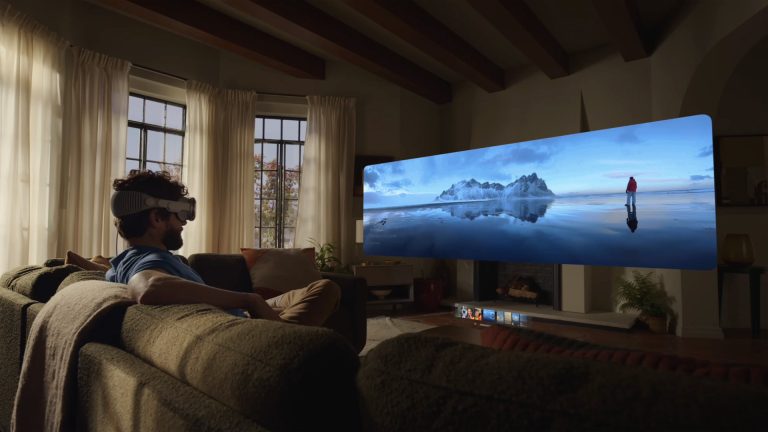 I can also think of so many more use cases that will make me feel like I've gotten my money's worth out of this product — like using the Vision Pro for immersive FaceTime calls the next time my wife goes out of town for work. Just one more of the many reasons I would argue that these headsets have the ability to improve your mental health in ways that aren't necessarily readily apparent.
That's setting aside, of course, the $3,499 price tag that will come with the Vision Pro. I would argue, though, that if you're a price-sensitive consumer, a mixed-reality headset from the maker of the iPhone is probably something that shouldn't be on your radar to begin with.
"There are certain products that shift the way we look at technology and the role it plays in our lives," Apple CEO Tim Cook said at one point during the Vision Pro's unveiling. If anyone can make this kind of technology go mainstream, of course, it's Apple. The company has in its and the Vision Pro's favor, among other things:
Retail stores, where users will presumably be able to try the Vision Pro in-person, before they buy it
Content like Apple TV+ and Apple Arcade
An app developer ecosystem
Sky-high user trust
Spatial audio technology
And a commitment to privacy
None of this might make a difference to you, and that's totally fine. I would, however, beware of listening to people marking this as a failure right out of the gate. The ingredients are clearly there for the Vision Pro to eventually be a hit — but I'm going to buy one, regardless.
"Creating our first spatial computer required invention across nearly every facet of the system," said Mike Rockwell, Apple's vice president of its Technology Development Group. "Through a tight integration of hardware and software, we designed a standalone spatial computer in a compact wearable form factor that is the most advanced personal electronics device ever."