It finally happened. Apple announced the Vision Pro headset at WWDC 2023, one of the most highly anticipated products of the year — for some people, such as myself, at least. Others are more cautious about Apple's brand-new products when it entered a new category. And they're right if they're thinking of Vision Pro sales.
The $3,499 device won't sell like the iPhone or Apple Watch in terms of volume. Not that Apple can make too many units to begin with. This is a highly sophisticated gadget that has no rival. It makes competitors' devices, including the new Meta Quest 3, seem like cheap toys.
But Apple's Vision Pro device will ultimately be very successful. We just have to wait to see the entire puzzle come together. I'm expecting the device to revolutionize the augmented (AR) and virtual reality (VR) fields in the years to come, with a special emphasis on the former.
We've had good VR headsets for years, with several companies making such devices. Whether it's Sony, Microsoft, Meta, HTC, or anyone other than Apple, their main focus has been VR gaming. The Vision Pro turns that upside down.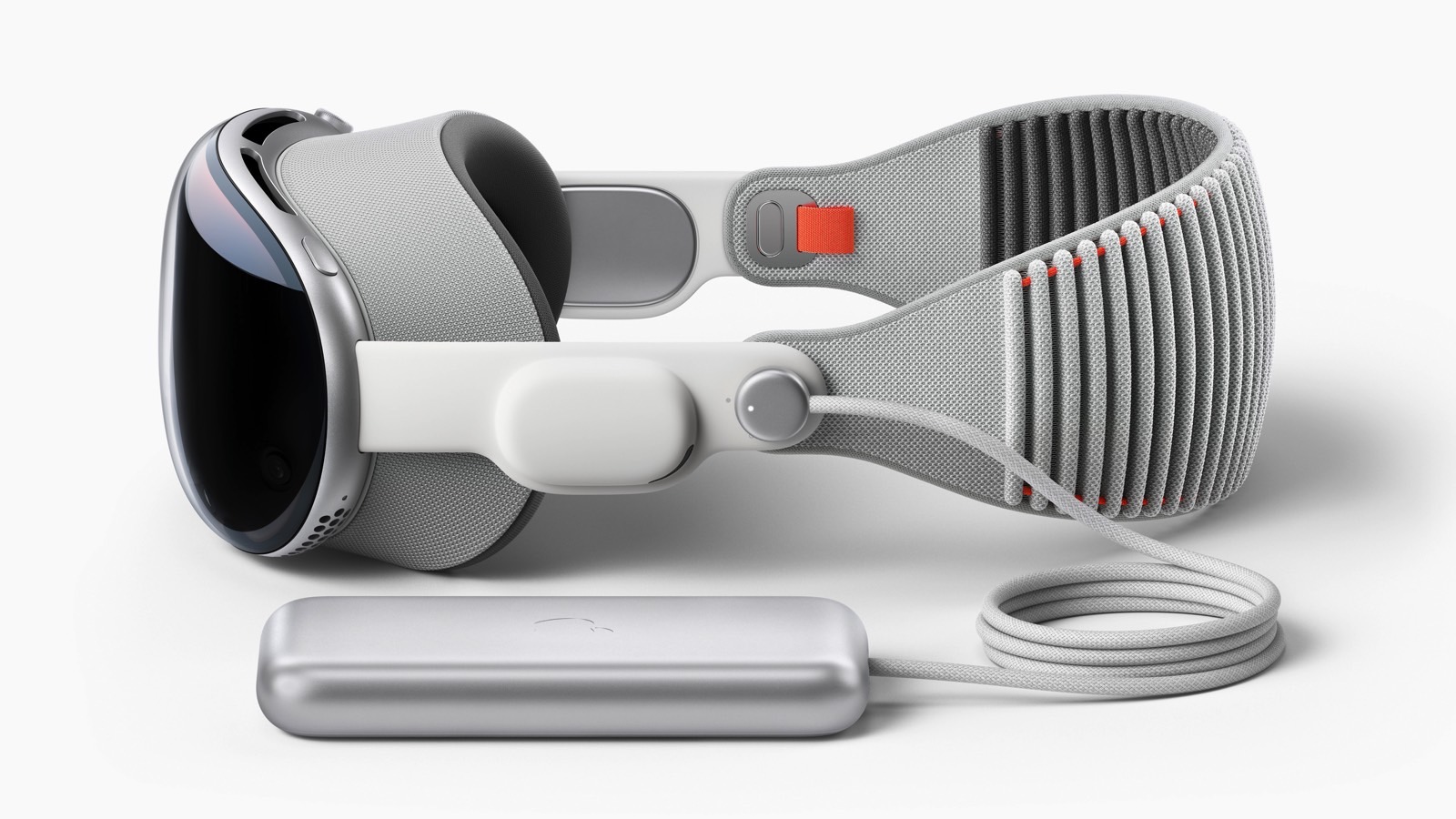 Yes, gaming and entertainment will be a big part of the Vision Pro experience. But it's really the AR features that are more exciting here, as they'll open the door to the future of computing. Meta is also keenly aware of that, hence the company's AR-focused Quest 3 demo last week.
Apple needs AR for the iPhone of the future
Apple added AR features to the iPhone back in 2017 when the iPhone X launched. Tim Cook has made a big deal about AR ever since, although AR experiences were available only on iPhone and iPad. The Vision Pro changes that.
This AR/VR headset allows Apple to show consumers and developers what the next-gen of computing can be. You wear a gadget that can track your eyes and hands and take voice commands. Hopefully, a ChatGPT-like AI assistant is coming down the road.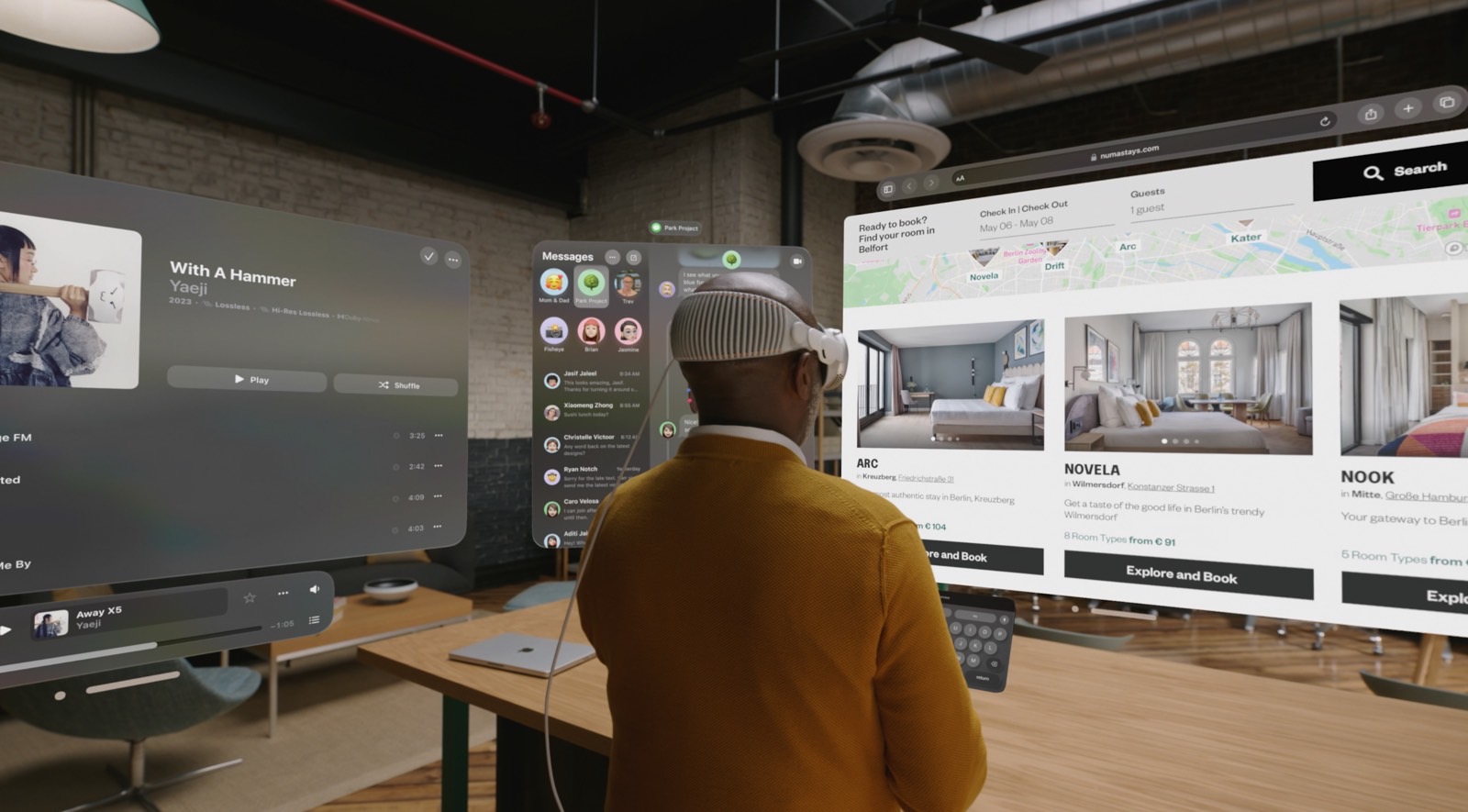 You then get to experience an enhanced world where digital objects are integrated with reality. That'll be great for gaming, yes, but AR extends beyond that. And I'm getting back to the iPhone.
Imagine experiencing most of your daily smartphone use using regular glasses you wear just like any other glasses. Messages, Apple Maps directions, social media, shopping — anything you can think of.
That's going to be the "iPhone killer" we've been waiting for, and it's a device I can't wait for Apple to make. It'll probably require an iPhone in my pocket to work, but it'll change how I use the smartphone.
Vision Pro isn't that. But thanks to its raw power, it's the device that will get us there.
It'll inspire developers to create AR experiences. And it'll force the competition to come up with similar devices.
What does Vision Pro mean for the future of VR?
Since I did touch on that power, I'll remind you the Vision Pro will match the performance of a MacBook Air thanks to its M2 processor. It's MacBook you wear on your head. Therefore, the device will not need a tethered connection to a computer for great VR experiences.
Everything happens on the headset. And since the Vision Pro will run plenty of iPad apps, including high-end games, this will push developers to create exciting new VR games for Apple's headset — better VR games, perhaps, than the ones you'll find anywhere else.
While I'm at it, you might have noticed a quiet wave of gaming announcements targeting Apple's M-series-powered Macs. I'd expect more high-end games to be available on MacBooks, and especially the Vision Pro.
Once that starts happening, everyone else in the space will want to match Apple's offerings. That means investing in new chips that can match Apple's M-series silicon. And they'll need to develop operating systems that can run next-gen apps.
Apple's rivals — including Microsoft, Qualcomm, Google, and Samsung — are waiting for guidance from Apple, and they'll soon start making their own Vision Pro alternatives. And I expect many of them to initially focus heavily on gaming and entertainment. As for developers, they'll expect Apple rivals to keep pace with the Vision Pro, so they can deploy their latest titles across platforms.
What I'm getting at is that Vision Pro might truly help VR go mainstream. However, the secret agenda is turning AR into the new norm — and that's the tech that will truly help shape the future of computing.