A year after unveiling the iPad 10 with USB-C – and making users buy a dongle to connect the first-gen Apple Pencil with it – Apple is now releasing a USB-C Apple Pencil that works with every iPad model. Here's everything you need to know about it.
With pixel-perfect accuracy, low latency, and tilt sensitivity, the new Apple Pencil is "ideal for note-taking, sketching, annotating, journaling, and more." Designed with a matte finish and a flat side that magnetically attaches to the side of the iPad for storage, the new Apple Pencil pairs and charges with a USB-C cable.
"Apple Pencil has revolutionized note-taking, sketching, and illustrating, unleashing endless possibilities for productivity and creativity," said Bob Borchers, Apple's vice president of Worldwide Product Marketing. "Combined with the versatility of iPad, the new Apple Pencil unlocks another great option to experience the magic of digital handwriting, annotation, marking up documents, and more."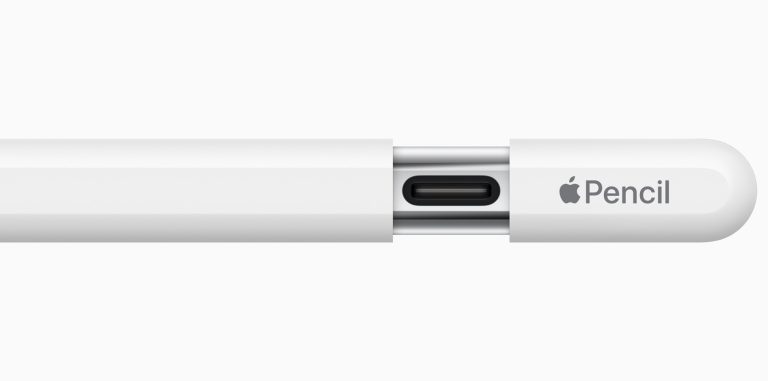 What's new with this version is that it features a sliding cap with a USB-C port, enabling customers to use a USB-C cable to connect to the new Apple Pencil for pairing and charging. When magnetically attached to the iPad for storage, the new Apple Pencil enters into a sleep state to preserve battery life.
Apple says the new Apple Pencil is the most affordable model it offers, making it ideal for everyday productivity and creativity. With USB-C charging and pairing, the new Apple Pencil is great for iPad (10th generation) users and works with all iPad models with a USB-C port, including iPad Pro, iPad Air, and iPad mini.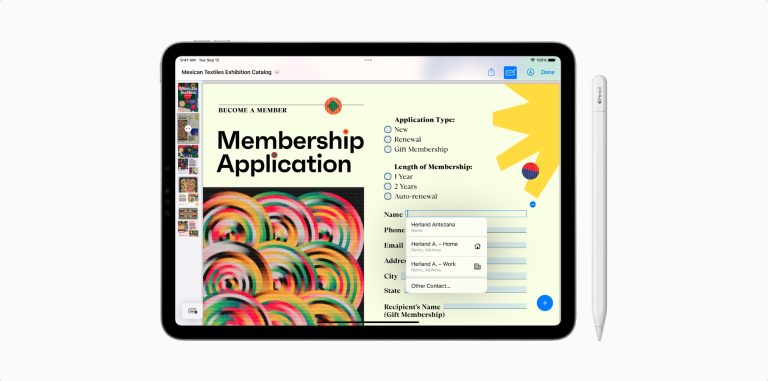 Although it also has hover support for the M2 iPad Pro, it doesn't offer pressure sensitivity, wireless pairing and charging, or double-tap to change tools. Apple also doesn't provide engraving with it.
This accessory costs $79 – or $69 with an educational discount. It will be available in early November.