Today, Apple unveiled a new USB-C Apple Pencil. More affordable than the other models, it has some exclusive features of the 2nd-generation accessory while also lacking other functions that might be useful for your daily usage.
In this article, we'll let you know with which iPad each Apple Pencil is compatible, the main or lacking features, and what's new with this accessory.
Which Apple Pencil is compatible with which iPad? And how much does it cost?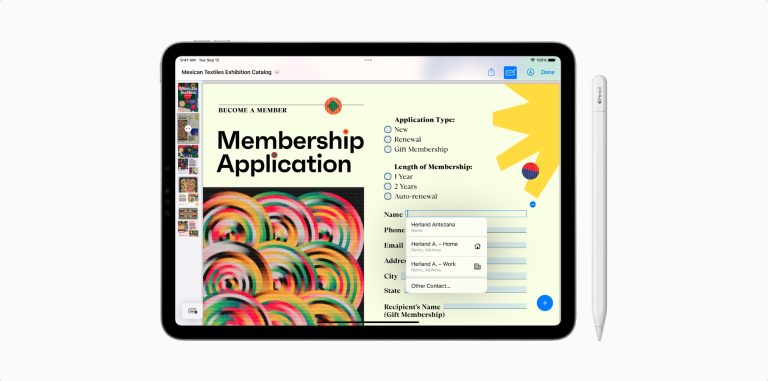 First generation: This Apple Pencil is compatible with all iPads that feature a Lightning port or the iPad 10 with USB-C, as long as you buy a dongle to charge and pair the accessory. It costs $99.
Second generation: Compatible with iPad Pro, iPad Air, and iPad mini models with USB-C, but not the iPad 10. It costs $129.
USB-C: This Apple Pencil is compatible with every iPad featuring a USB-C port. It costs $79.
Main and lacking features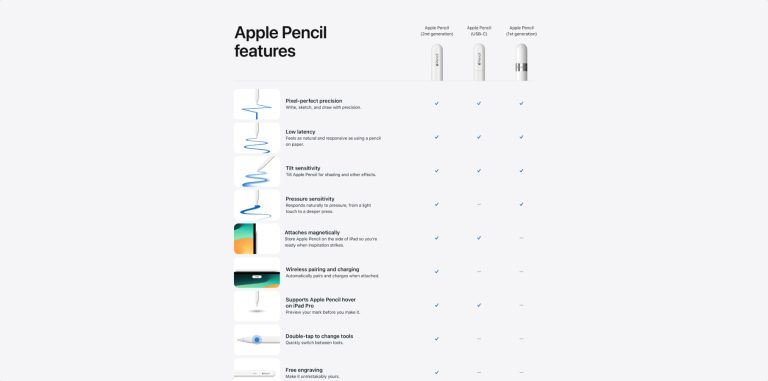 These are all the features available in all Apple Pencil models:
Pixel-perfect precision: Write, sketch, and draw with precision;
Low latency: Feels as natural and responsive as using a pencil on paper;
Tilt sensitivity: Tilt Apple Pencil for shading and other effects.
These are the features available for USB-C Apple Pencil and 2nd gen versions:
Attaches magnetically: Store Apple Pencil on the side of your iPad so you're ready when inspiration strikes;
Supports Apple Pencil hover on iPad Pro: Preview your marker before you make it.
Pressure sensitivity, which responds naturally to pressure, from light touch to a deeper press, isn't available with the newer accessory, only with 1st and 2nd gens models.
These are the features exclusively available for the 2nd generation Apple Pencil:
Wireless pairing and charging: Automatically pairs and charges when attached;
Double-tap to change tools: Quickly switch between tools;
Free engraving: Make it unmistakably yours.
Should you buy the USB-C Apple Pencil?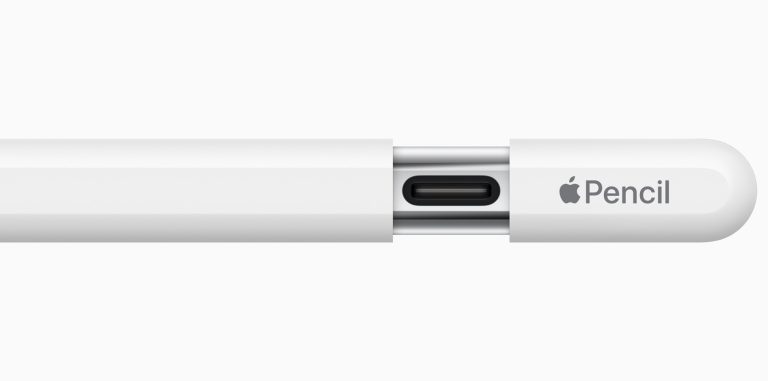 If you don't own an Apple Pencil, surely. Although this accessory solves a long issue iPad users suffer, which is the Apple Pencil draining all the iPad battery whenever it's attached to the tablet, I don't think anyone with a 2nd-generation Pencil should buy it.
On the other hand, if you own the first-generation and you're willing to update to a USB-C iPad in the near future, I think this is the best accessory to buy right now (I mean, in November, when it ships). It will magnetically attach to your iPad, won't drain all of its battery, can charge this accessory using your existing USB-C cable, and has most of the features that all Pencils have.
Ideally, Apple would have removed iPad 9 from the lineup and stopped advertising 1st gen Apple Pencil (I really don't think it can stop selling it since there are a lot of Lightning iPads out there), but the company opted for the chaos sell three different pencils at the same time.
Lastly, if you are a designer or artist, you should probably buy the 2nd-gen Apple Pencil. Despite that charging issue I mentioned, it has all the features you might need. If you own an iPad Pro but if you don't draw for a living, you'll be more than okay with the USB-C Apple Pencil.
At least now you know everything about these accessories and which one to buy.