How do you make your Facebook profile private?
Facebook is an amazing way to connect with people from different parts of the world. Signing up for a Facebook account requires you to upload certain personal information. This makes it possible for other Facebook users to find and connect with you.
The signup process makes your Facebook profile visible to the public and other search engines without the befitting privacy settings.
Personal information like your birth date, place of residence, occupation, email address, phone number, and more could be seen by anyone. This could make you feel insecure.
Thankfully, there are ways to make your Facebook profile private.
This article will guide you on how to make your profile private on Facebook. Although it is not a one-step process, you can easily make a lot of privacy changes to your Facebook profile.
Read: Our article on How to delete your Facebook account
How to change your Facebook privacy settings on desktop
Before we get to how to change your privacy settings, there are a few things you should know.
There are different levels of privacy on the Facebook app which allow you to remain as private as you want. They include;
Only me – This privacy feature allows whatever you post or choose to be visible to only you and no one else.
Public – This means that everyone with a link can view your information even without owning a Facebook account.
Friends – This allows only the people on your friends' list to access your data. You can also block out certain friends on your friends' list from viewing your profile page by selecting the " all except" option.
Friend of friends – With this privacy setting, your profile is visible to people you share mutual friends with.
Now that you know this, let's get to it.
Open Facebook on any browser on your desktop
Go to the navigation bar of your browser and type in Facebook.com.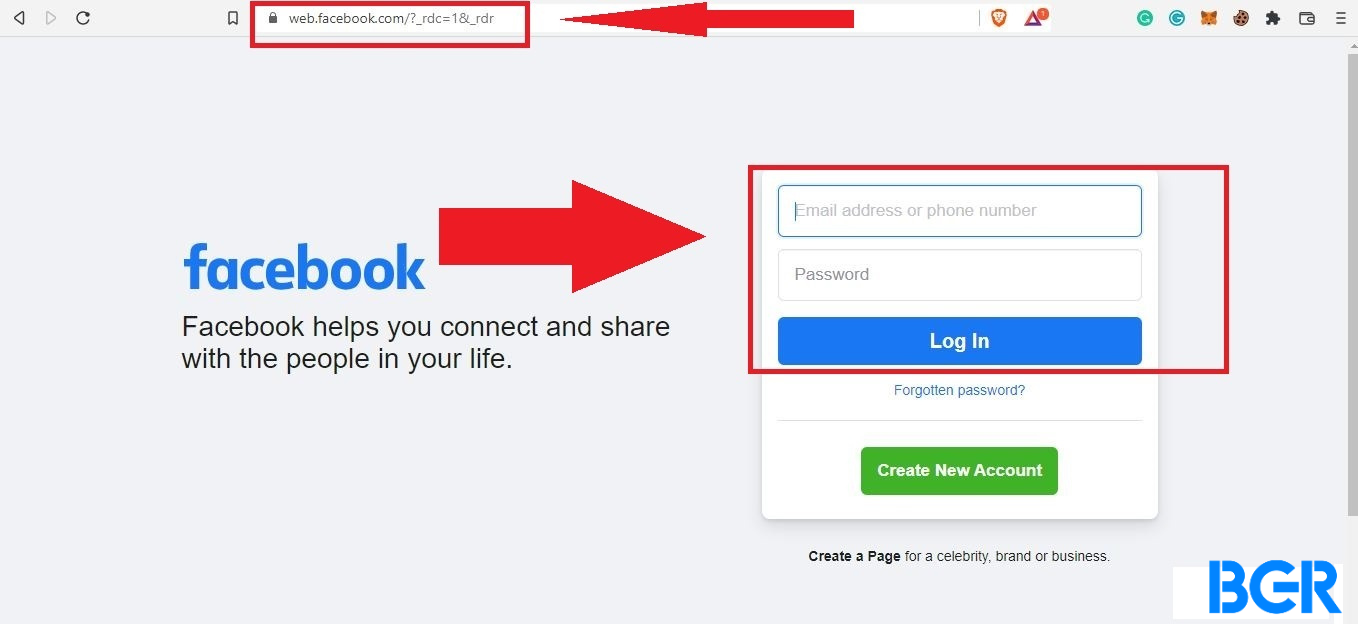 Login to your Facebook account by inputting all the necessary details, like your username and password, correctly.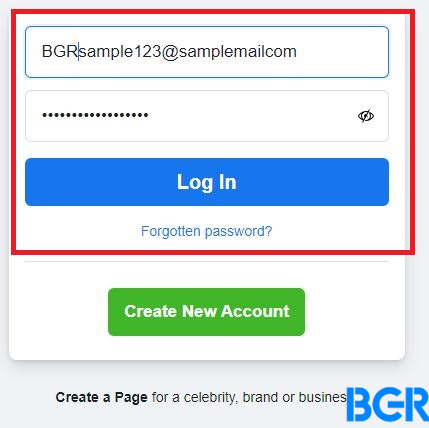 If you do not remember your password, click on the Forgotten password? option. This prompts a new password to be sent to your email. Use this new password to login into your account.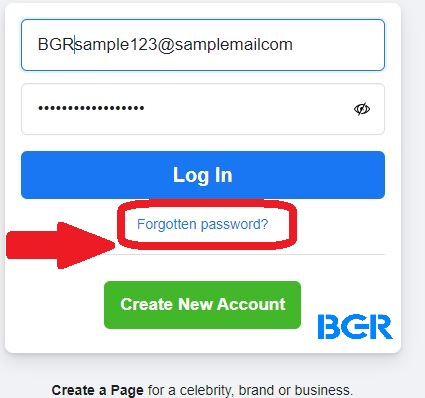 Go to the settings page
After successfully accessing your Facebook page, your feed appears.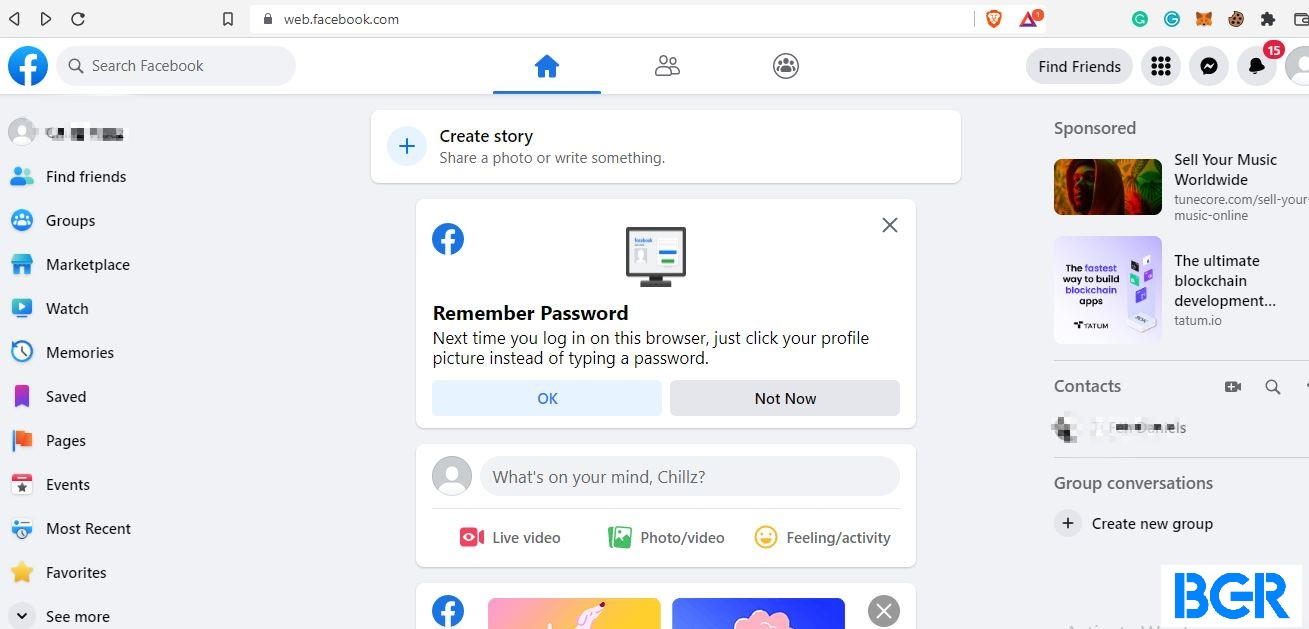 Click on the profile icon in the upper-right corner of your screen.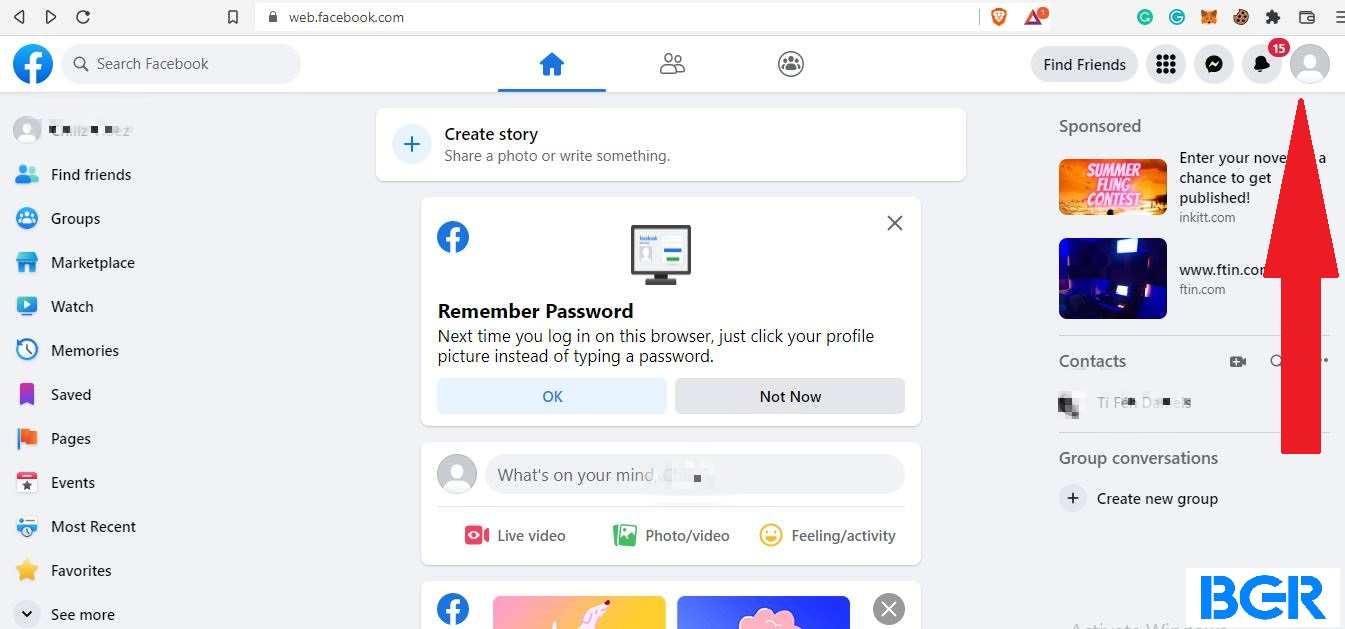 This would reveal a drop-down menu where you find a list of options like Log Out, Settings & privacy and so on.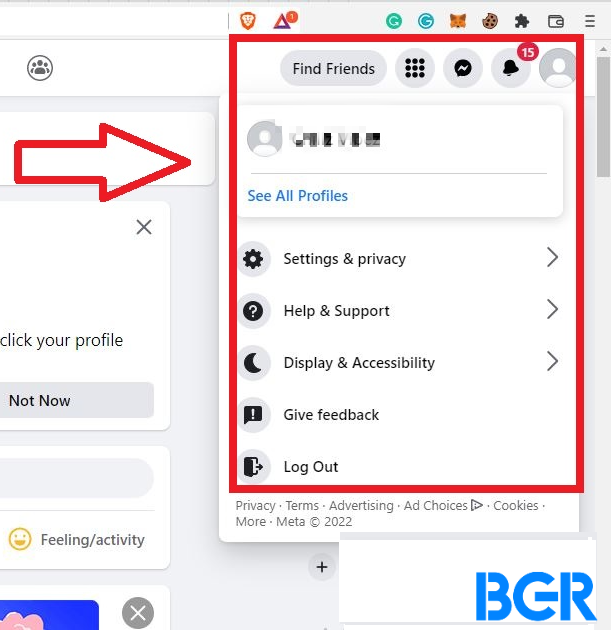 Select Settings & privacy. This takes you to the general account settings option.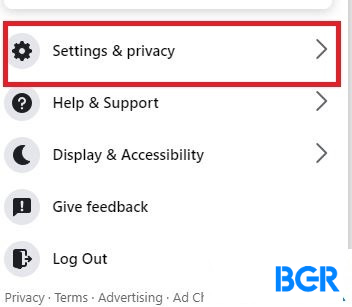 Select the Privacy Center tab
The Settings option should provide a list that contains further options like Activity log, Privacy Checkup, Privacy Center, Privacy, etc.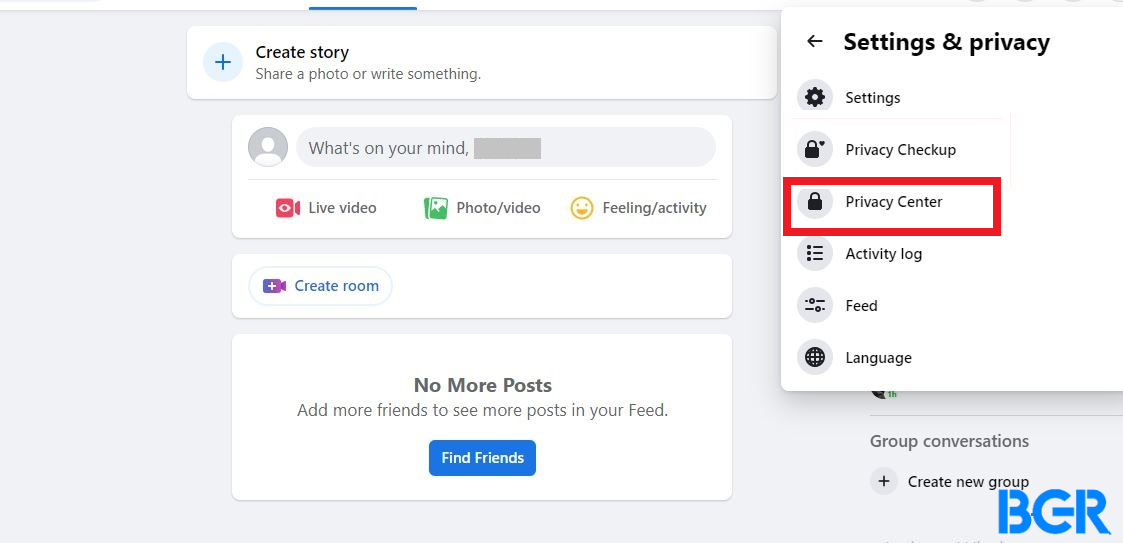 This opens the privacy page. This privacy page provides you with options to help make your Facebook profile private.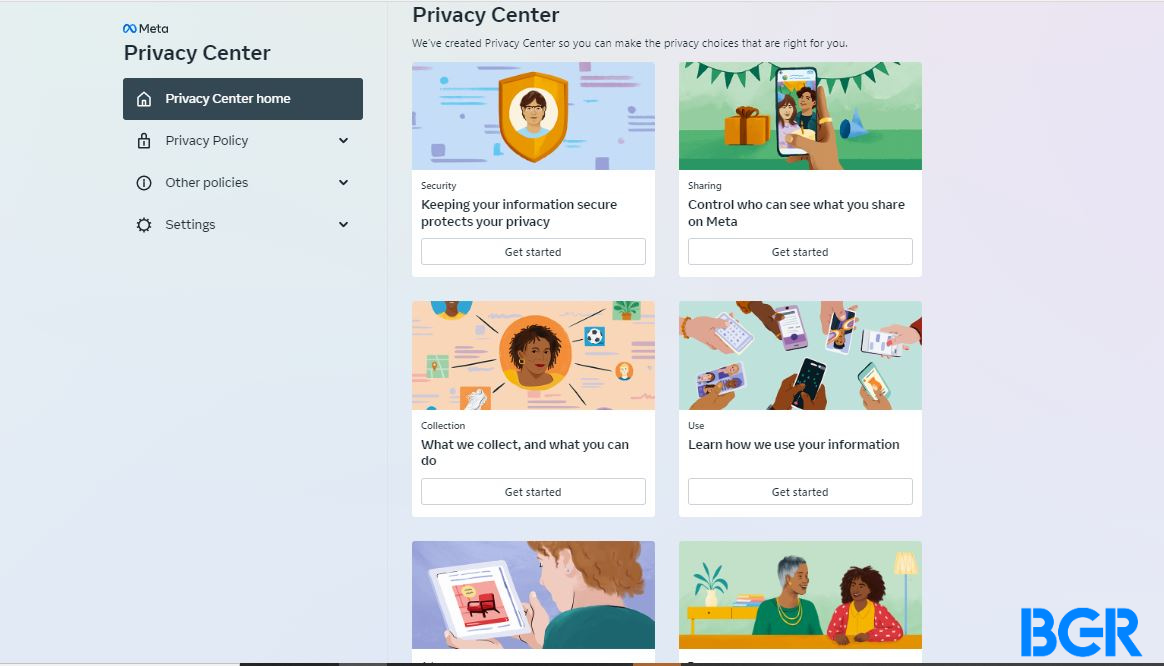 Get your Facebook account private
On this page, you can limit or edit who sees what on your profile page by selecting the appropriate option provided for you.
The options provided have been further divided into different sections: Security, Sharing, Collection, Use, Ads, and Teens.
Security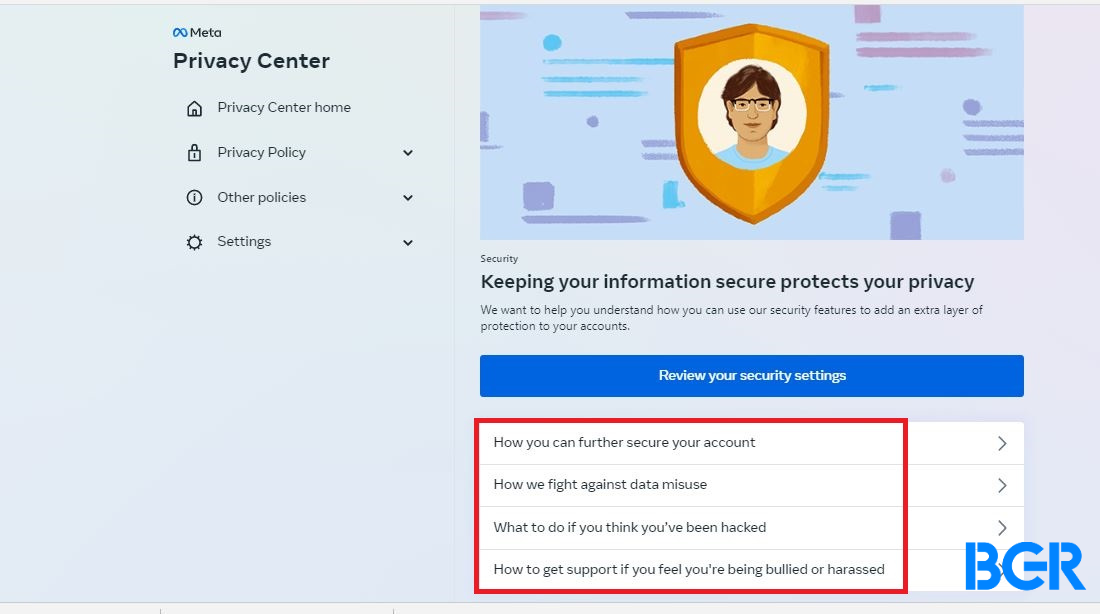 The first option — Security, provides your Facebook account with an additional layer of security. There, you can enable Two-Factor Authentication and a bunch of other helpful options.
Sharing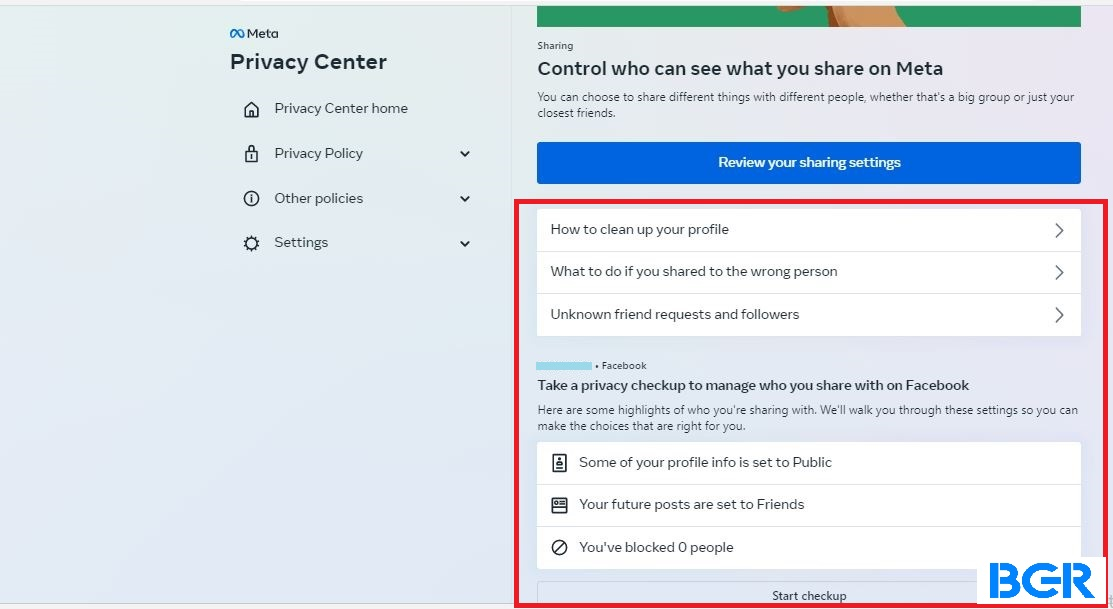 This settings sub-menu allows you a bunch of options. You can limit past posts from being viewed and view your profile the way other Facebook users will.
You can also review your past activity logs and control who can send you a friend request.
Collection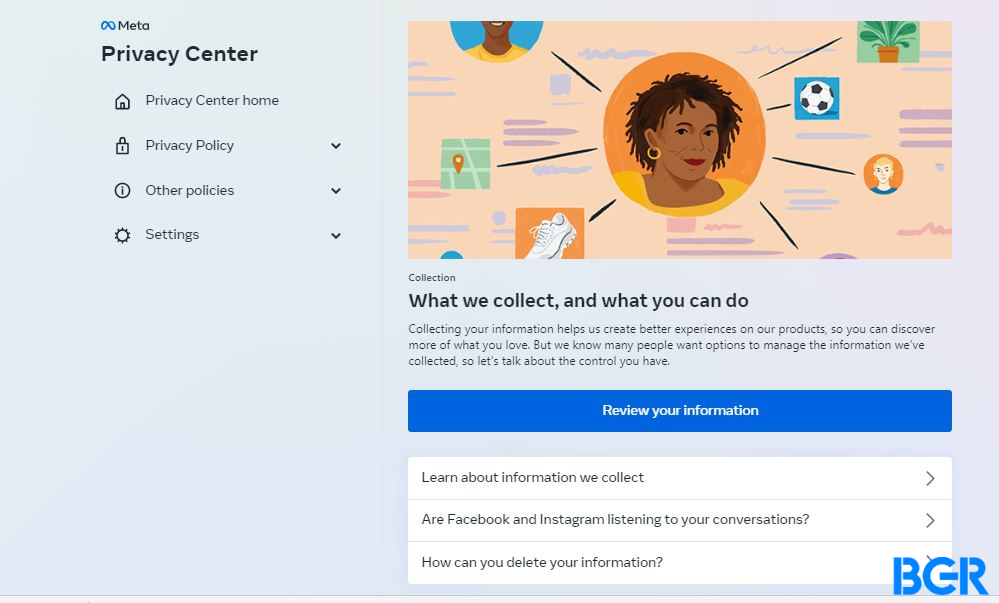 Collection controls the information you reveal about yourself to Facebook and what this processed information is used for.
Use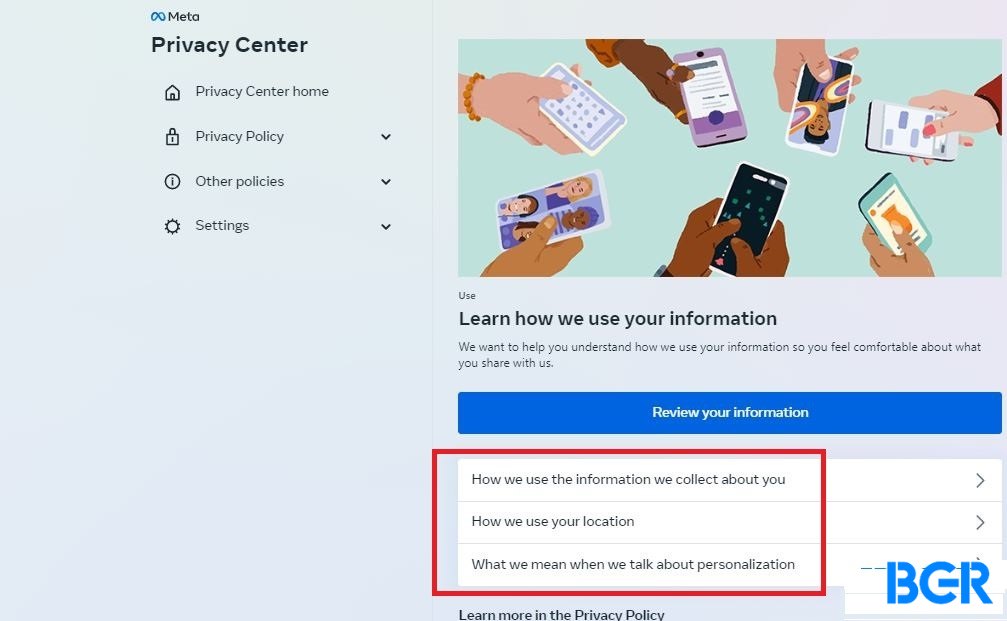 With this setting, you get to see how Facebook uses the information your profile reveals, for your own benefit. E.g, if you like or comment on another user's picture often, Facebook uses that info to show you such person's profile more often.
Ads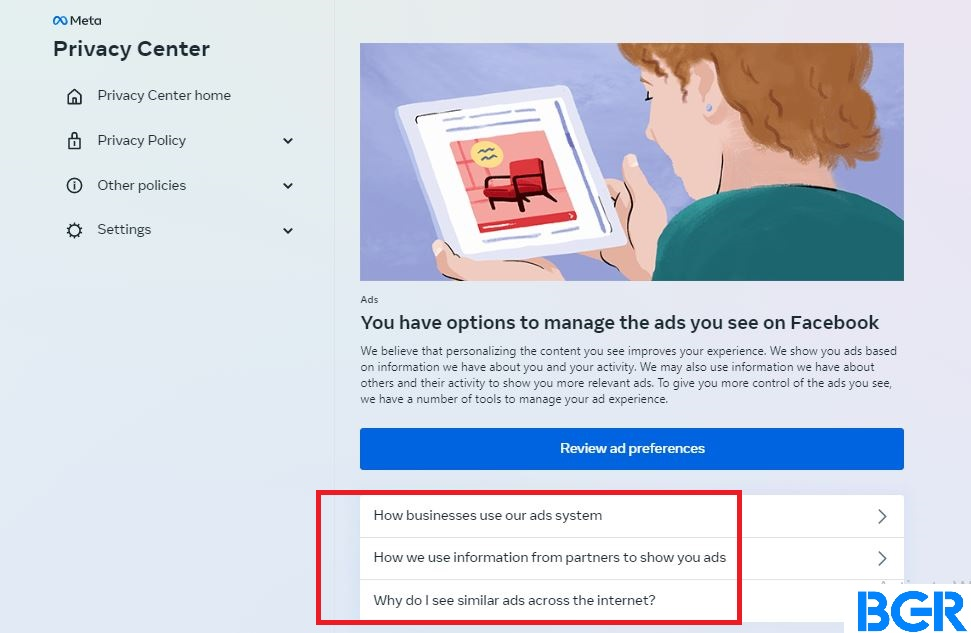 This setting controls how Facebook uses information related to your business to show you targeted ads.
Teens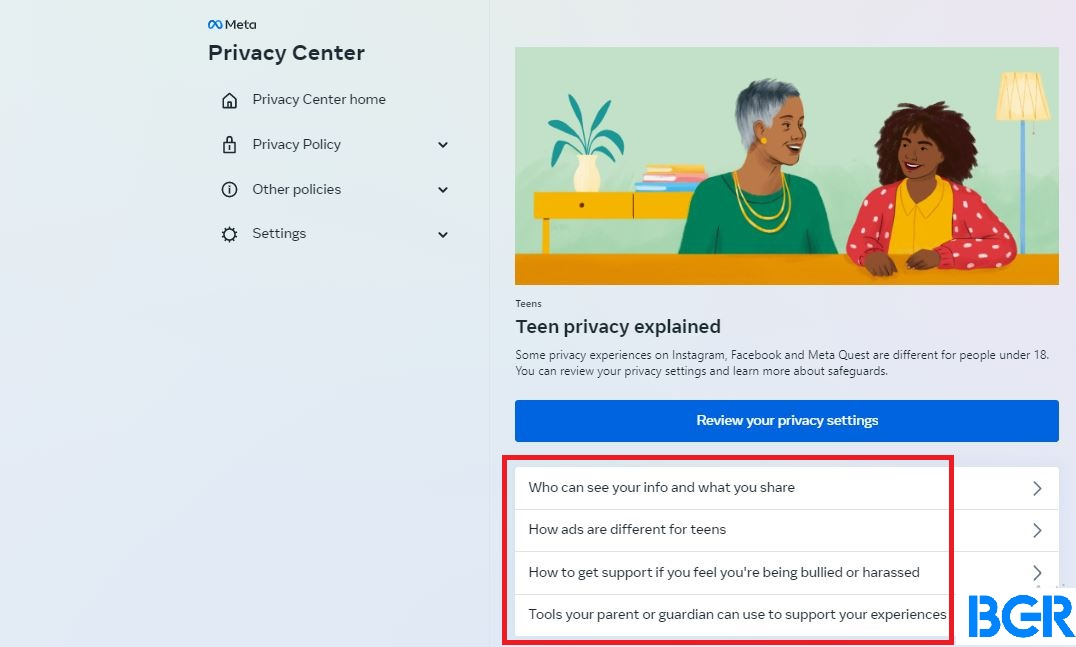 This sub-menu helps you control who can see what you post, what type of posts you can get tagged in, and so on.
To make your profile totally private, choose the 'only me' option or the 'only friends' option to make your profile visible to only your friends.
Under the Your activity log section, you can also make your future posts private, or control who sees your previous posts.
Manage other privacy settings
With the privacy menu, your profile will have more visibility control.
You get to decide:
Who can access you based on the email address provided, Who can send you a friend request, Who can view your friend requests, and Who can look you up based on the phone number you provided,
You also get to choose If you want search engines outside of Facebook to link to your profile.
Peruse these privacy settings to control your account and profile and you will have a private Facebook account!
How to make your Facebook profile private on your mobile phone
Keeping your Facebook profile private is quite simple and straightforward. The steps are the same for iPhones and Android devices.
Go to your Facebook settings and click on Privacy Checkup
Click the three-line menu on the right-hand corner of your screen.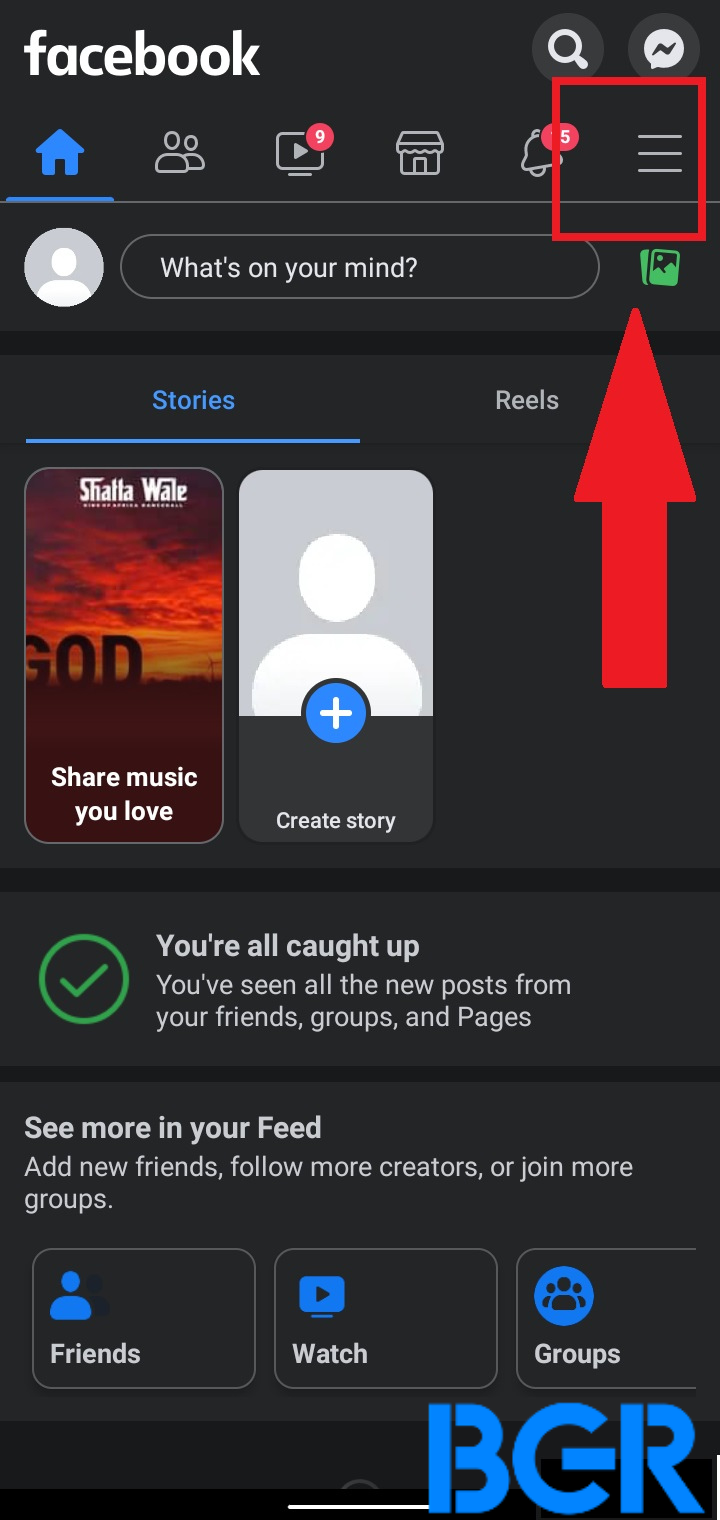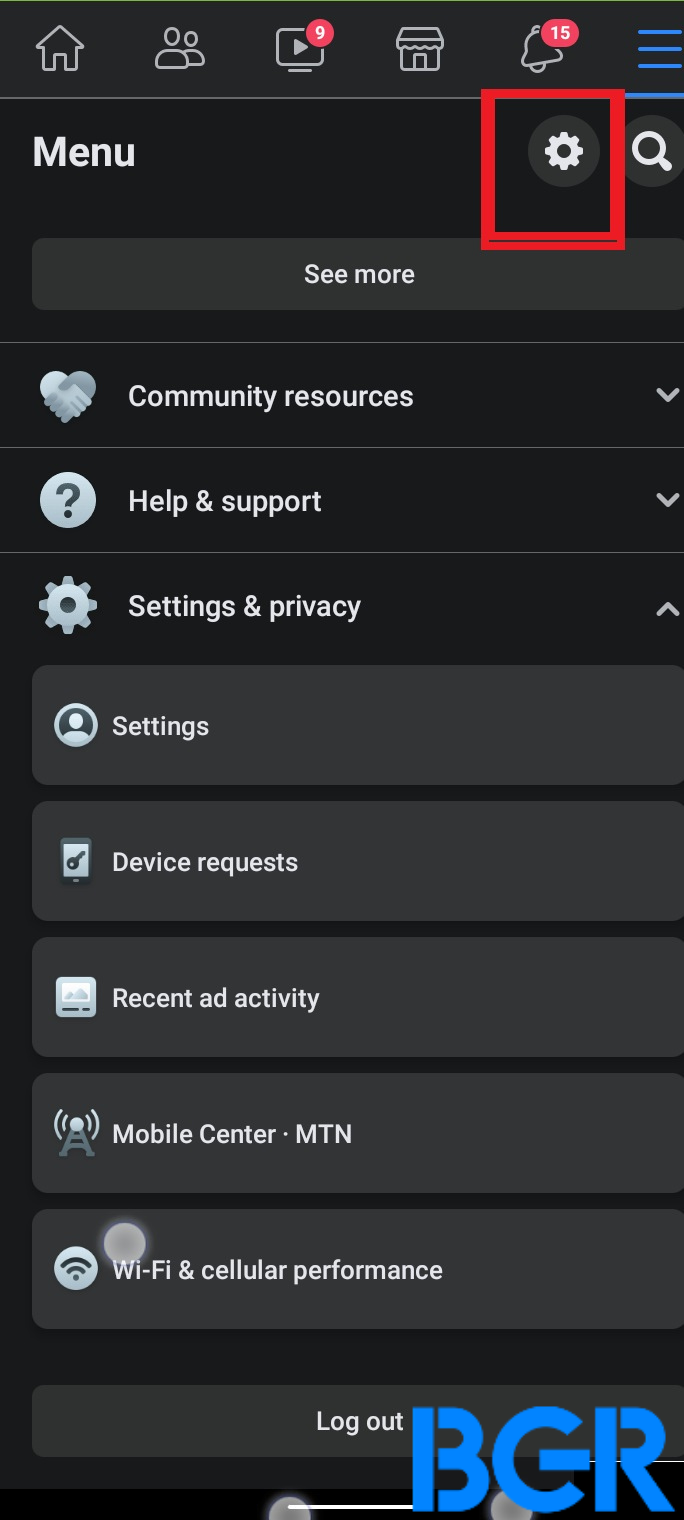 Under Settings and privacy. Choose the Privacy Checkup option. It will take you to a new page that has different options.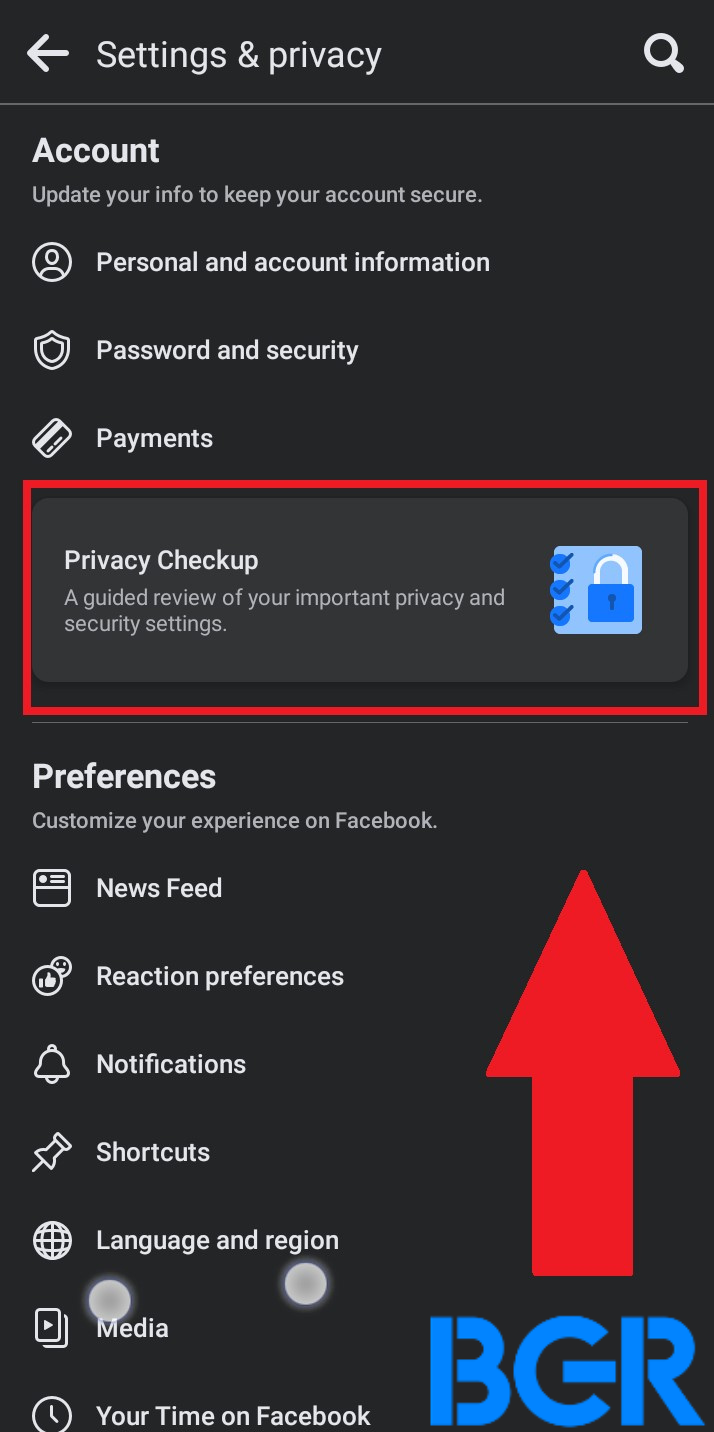 Choose the option that says Who can see what you share and tap the continue button.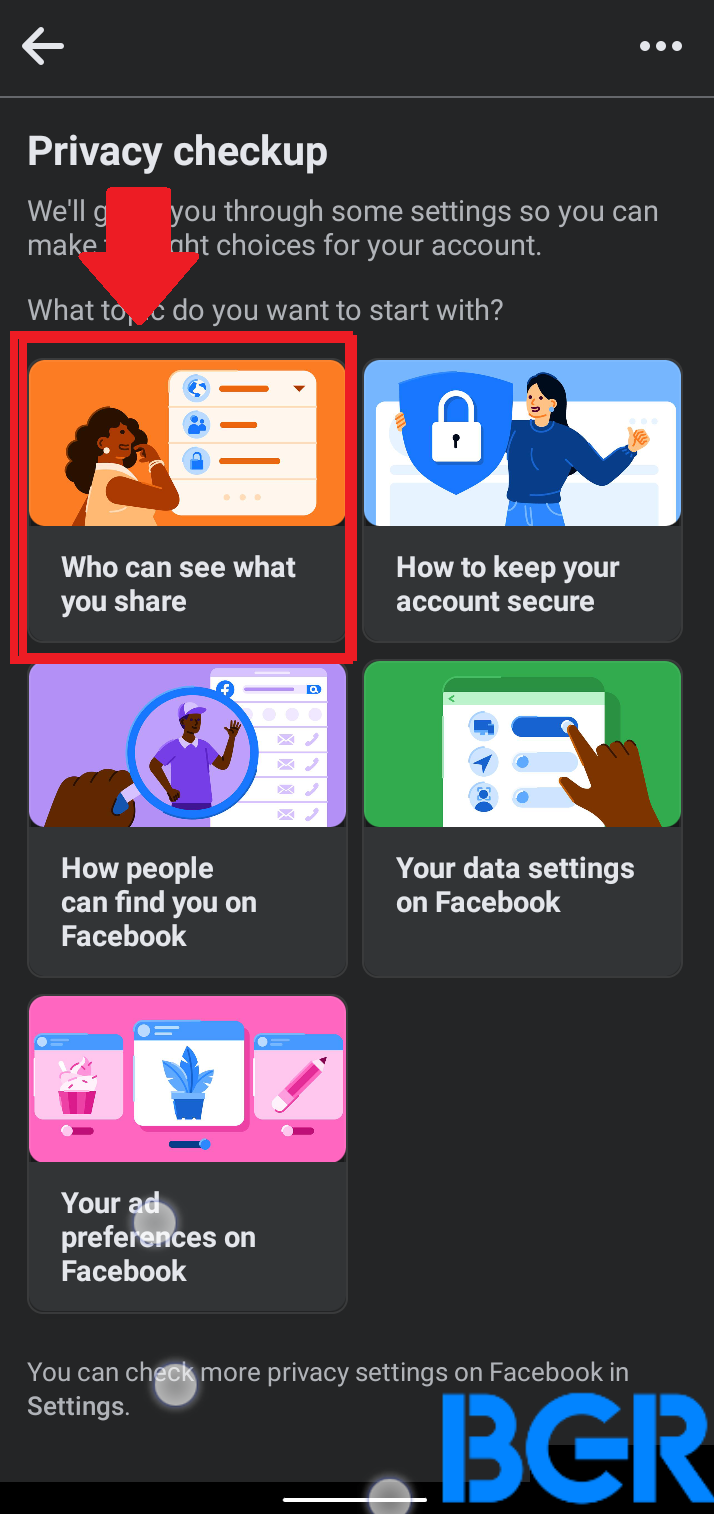 A bunch of privacy options would be displayed on your screen. Pick a privacy option that best suits your needs.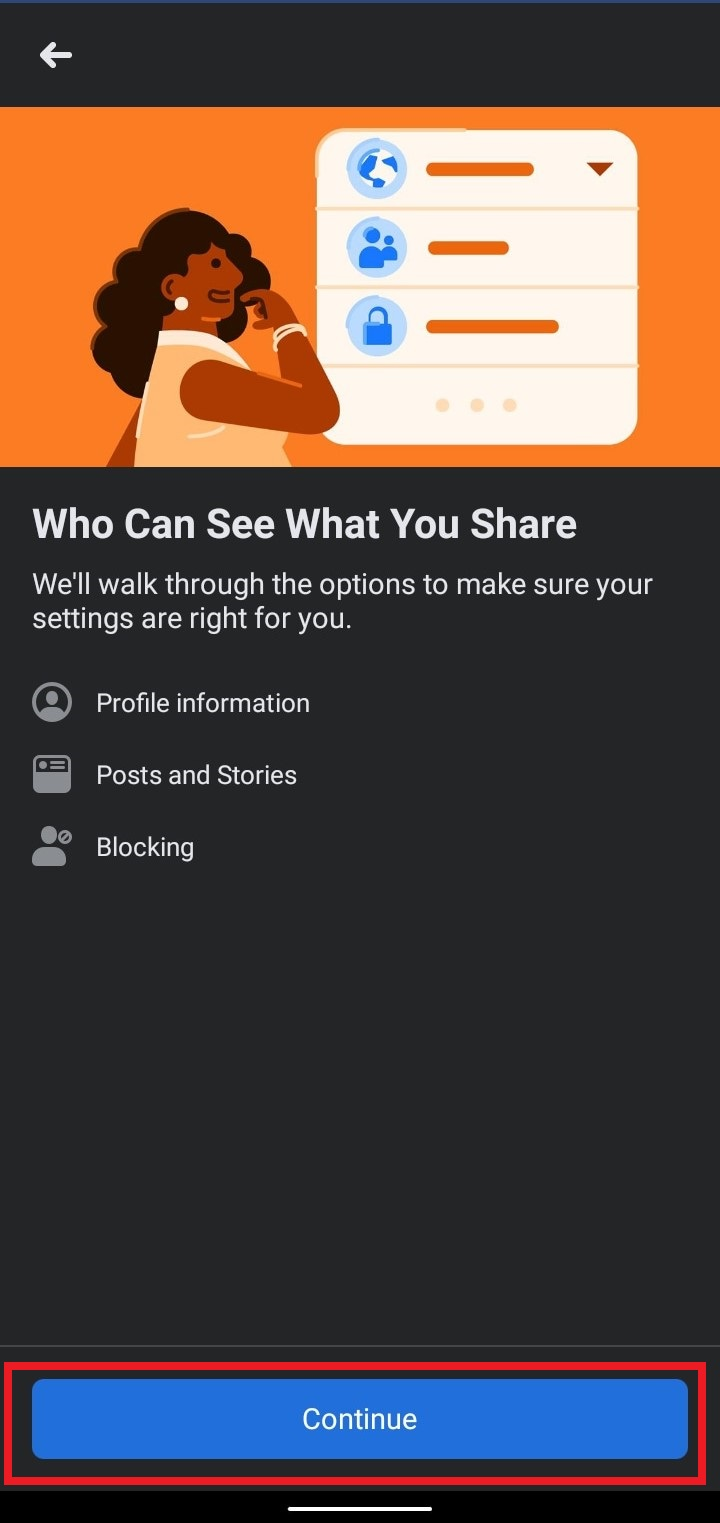 After the process is done, click 'Next' at the bottom of the page and from there you can choose who sees what posts you share.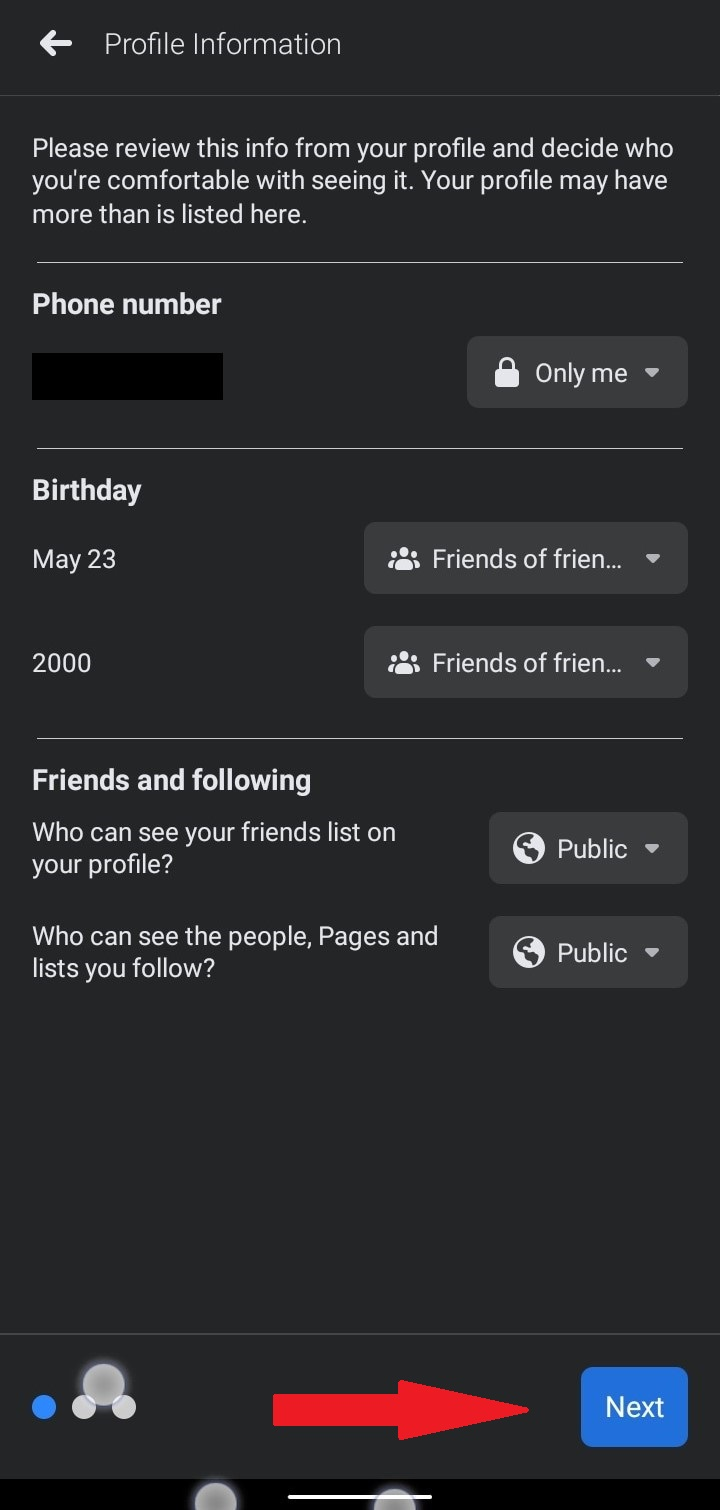 You can also limit the audience of your previous posts, and block other users from seeing your posts, tagging you, or contacting you.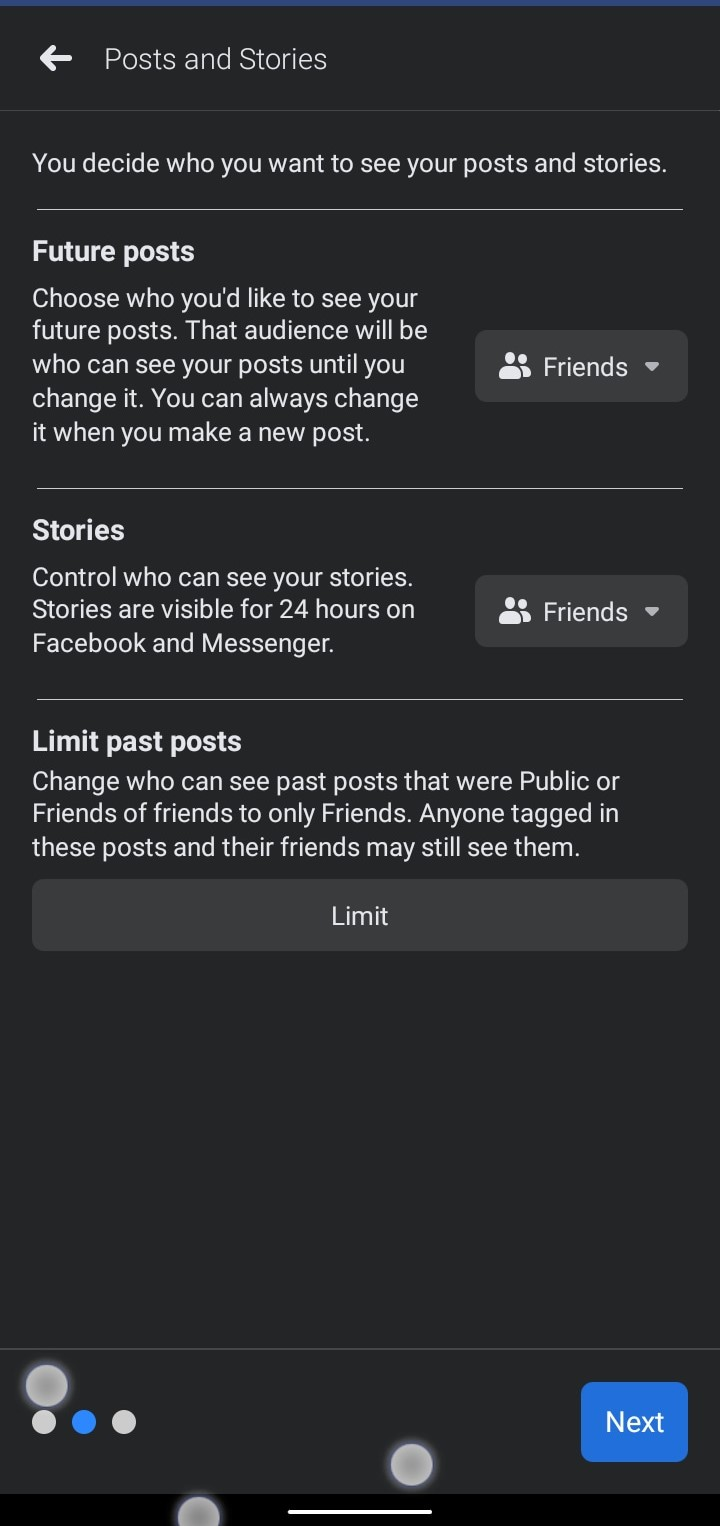 For more privacy options
The steps above only give you a limited privacy option. To enable more privacy details, follow these steps.
Open Facebook on your phone
If you do not already have the Facebook app on your phone, download it from your Android Play Store or your Apple App Store.
Conversely, you can simply log in to your account using your phone's browser.
Go to your settings
Navigate to the top right corner and click on the Settings & privacy icon.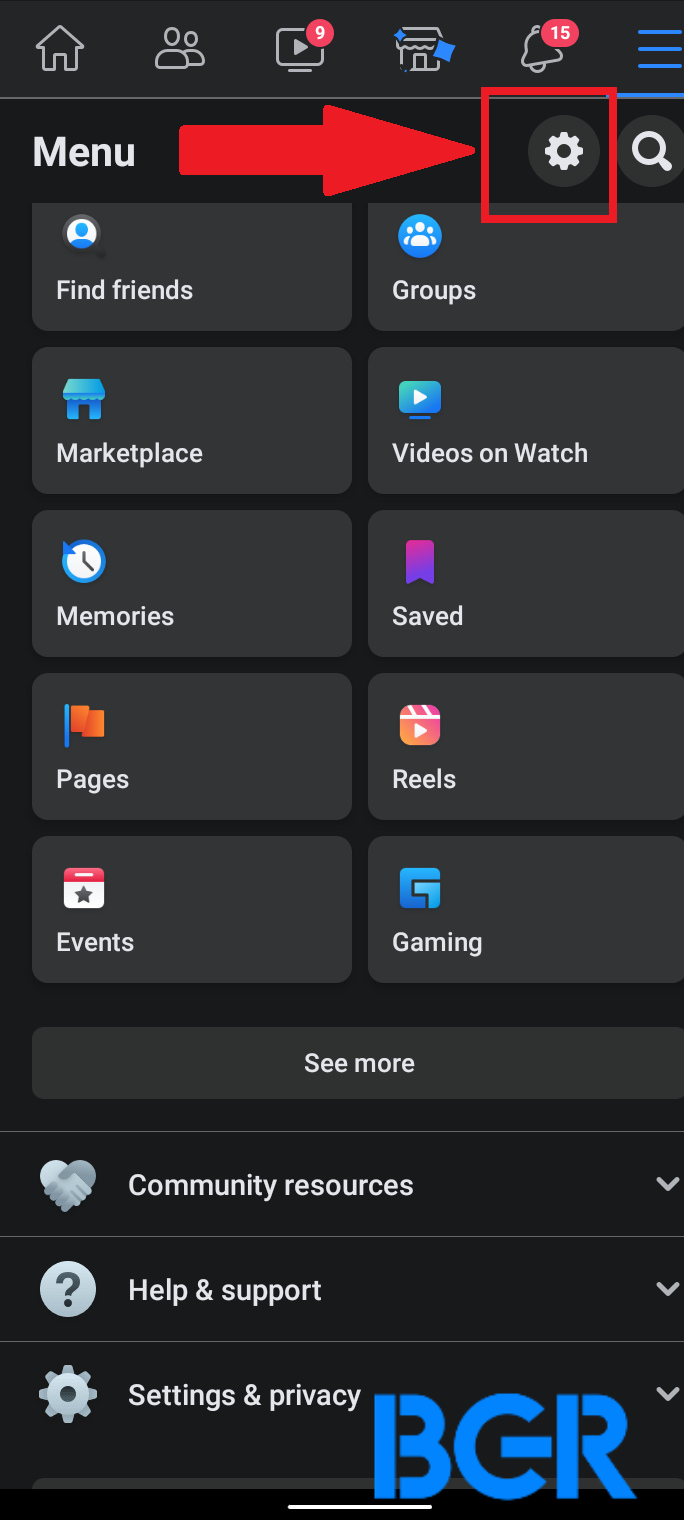 Click on Audience and Visibility. Now you can pick each option under this section and edit the privacy setting to suit your needs.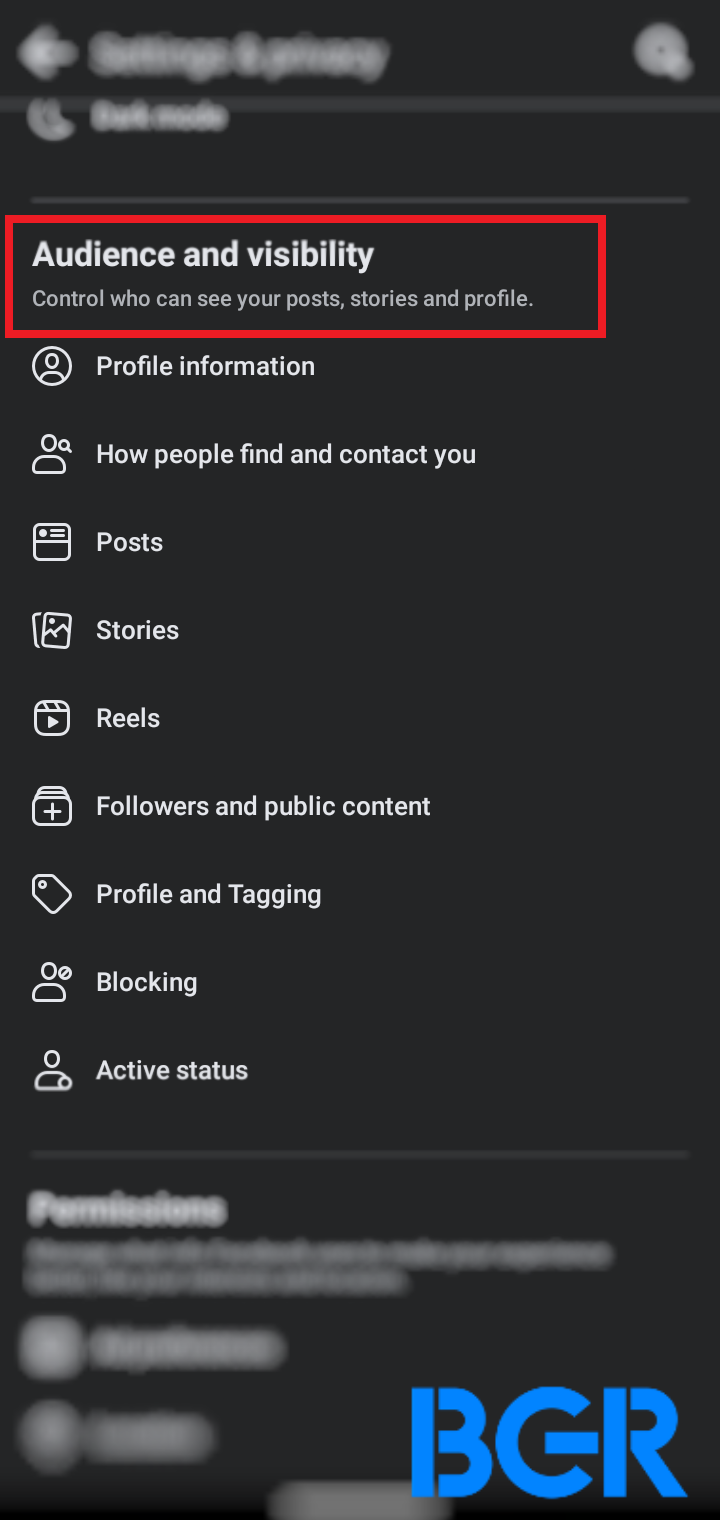 To make your posts private, tap on Posts and edit the default privacy setting to what you prefer.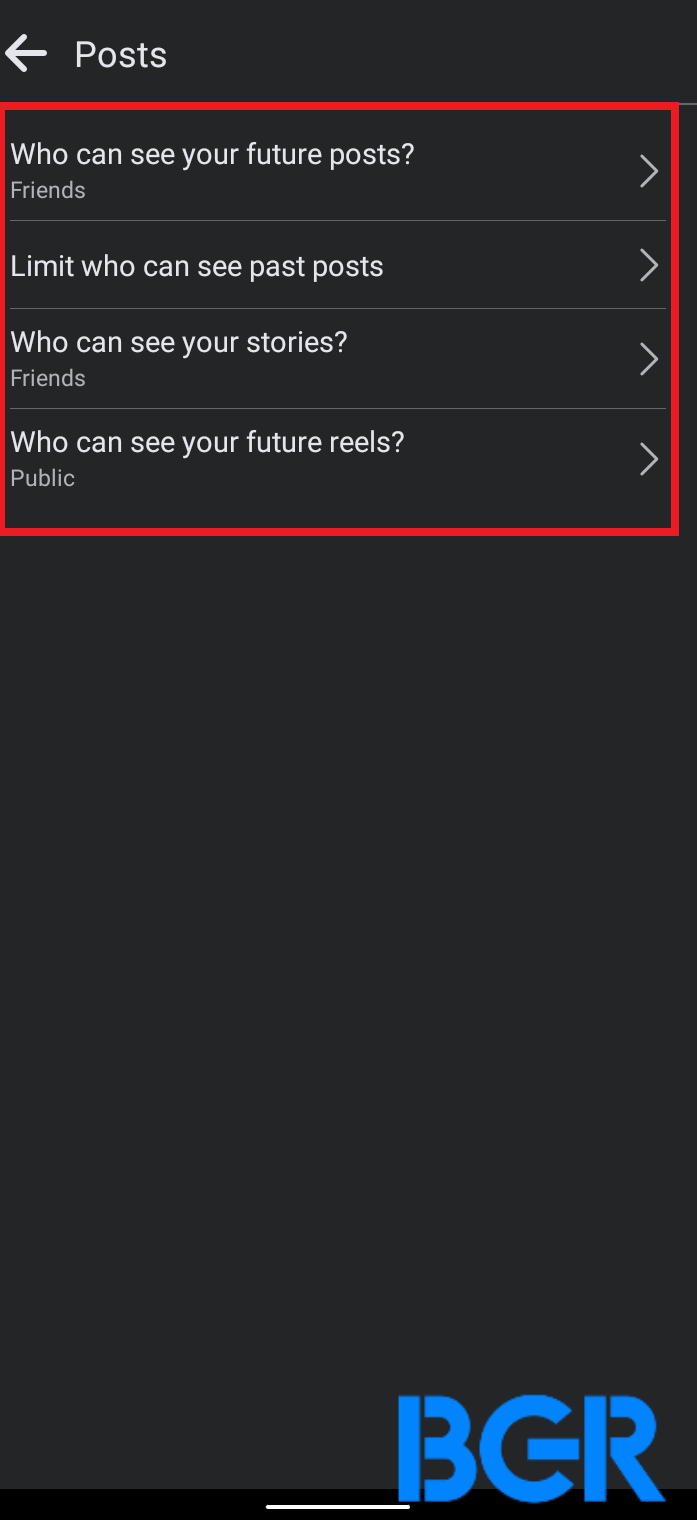 This step allows you to extensively edit your privacy status on Facebook
How to make your friends list private on Facebook
Facebook's default setting allows everyone to view your friends' list whether they are your friend on Facebook or not. You can make adjustments to this arrangement by changing the default setting to either Only me or Friends.
This guideline would help you make your friends list private on Facebook.
Go to your Settings & privacy page
To get here, go to your settings (the three-line menu) at the right-hand corner or bottom right corner of your screen.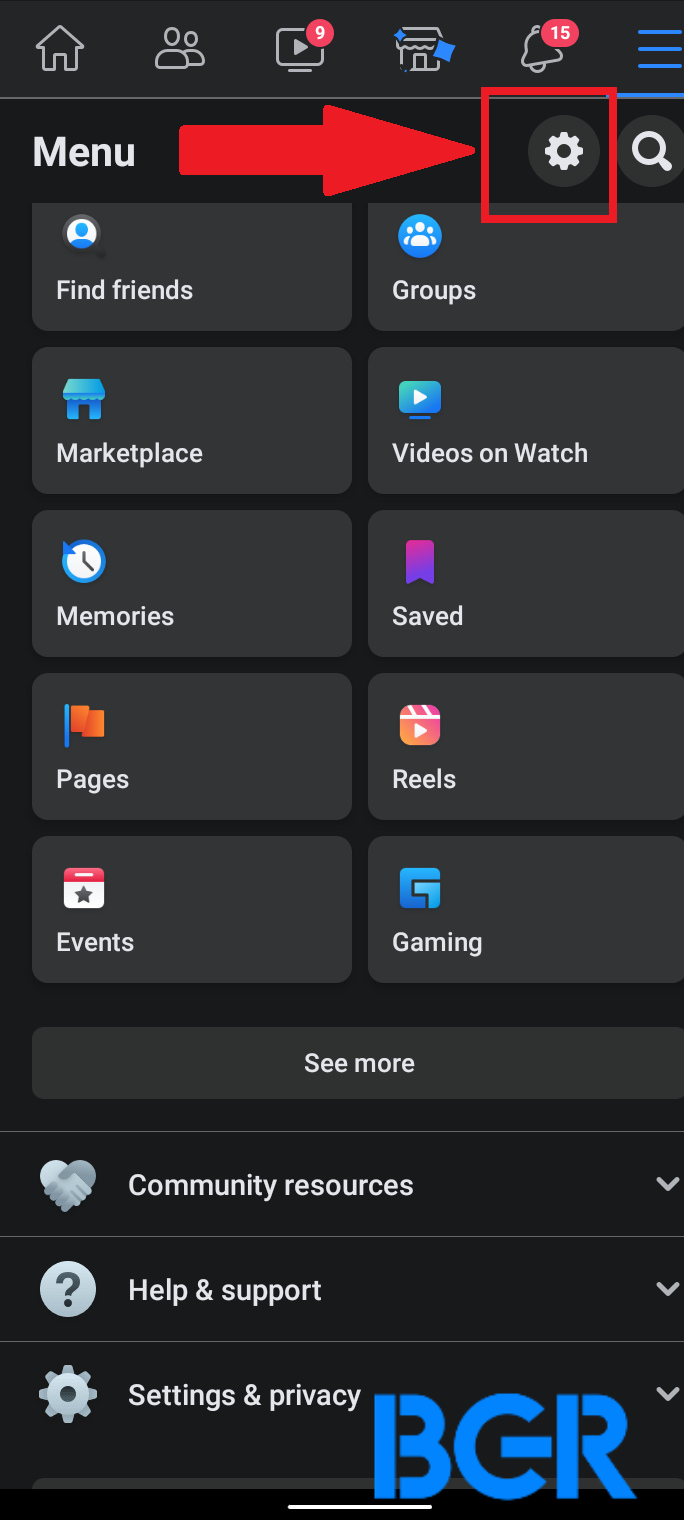 Select Settings & privacy, then click on the Privacy Checkup.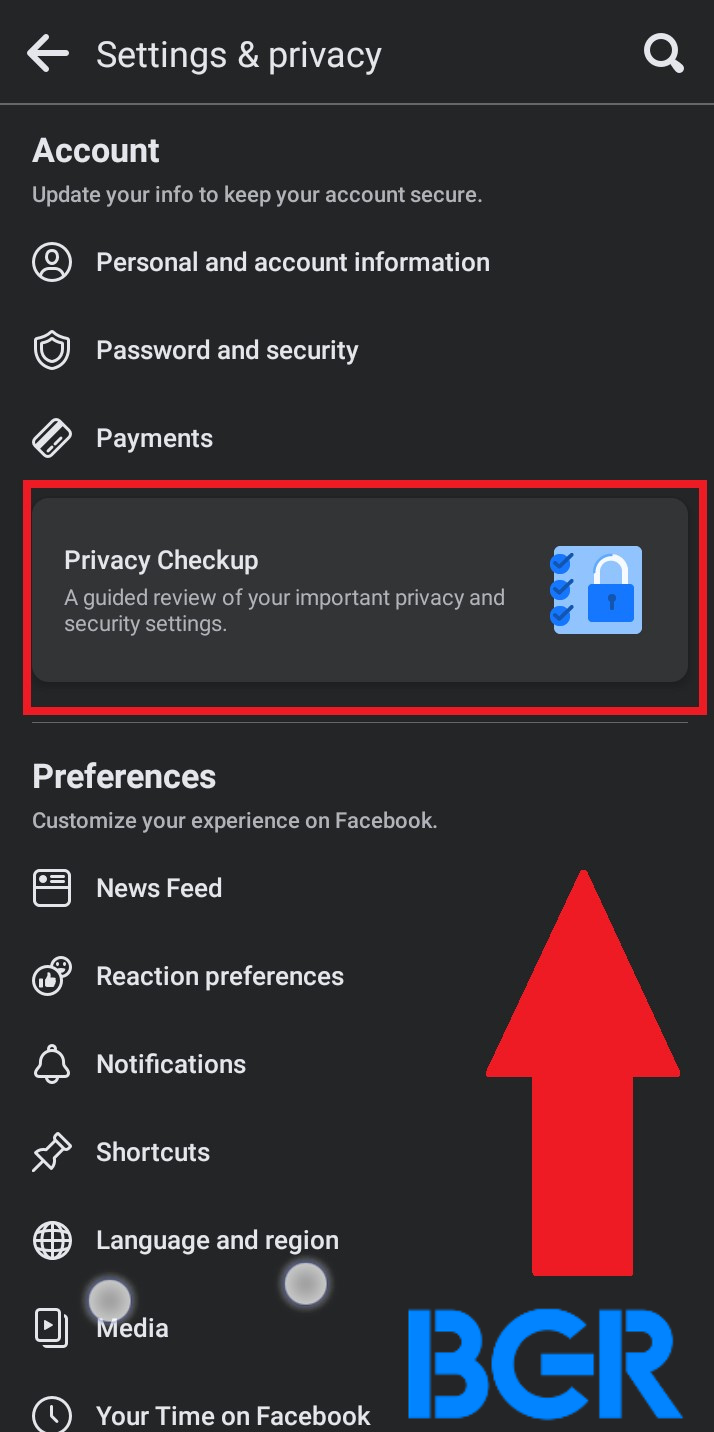 A page appears where you'll find a section titled: How people can find you on Facebook.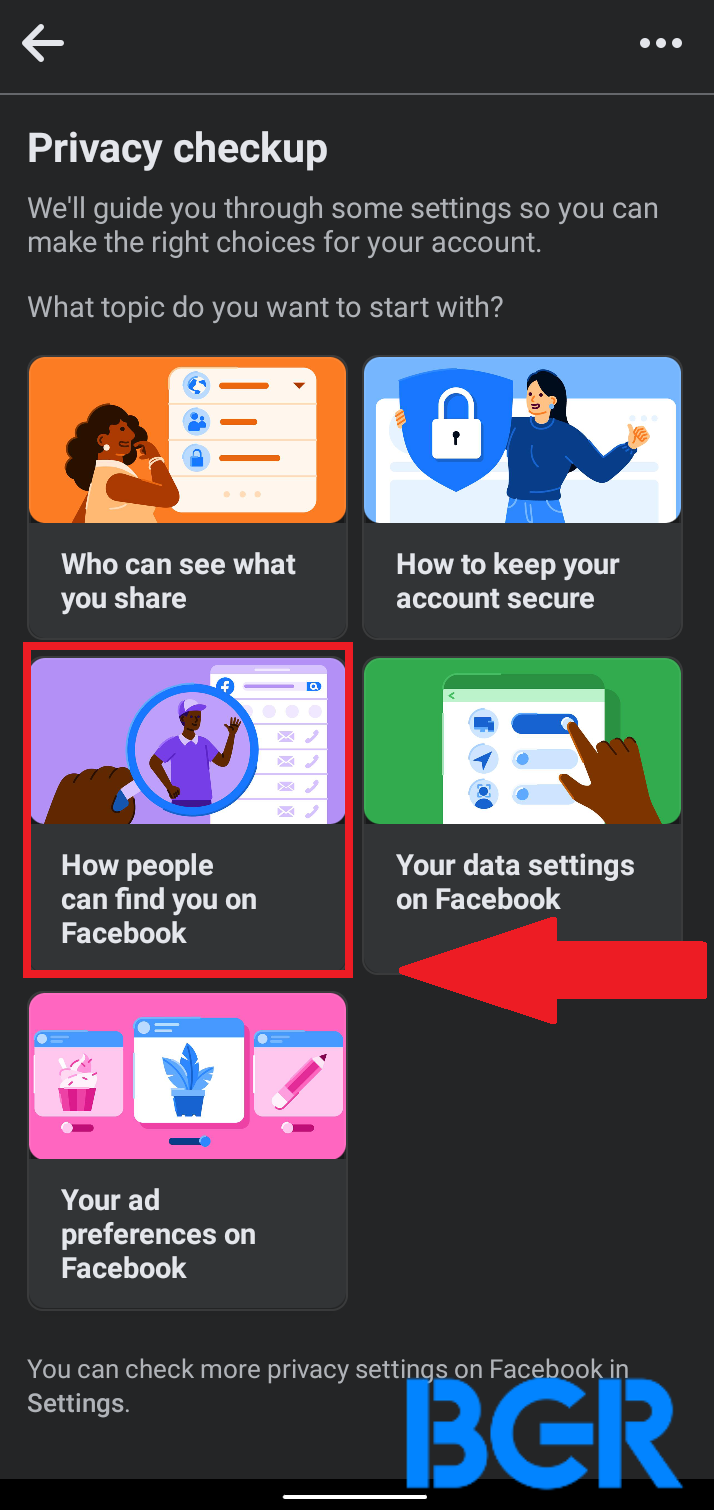 In this section, you will find an edit button in front of Who can send you friend requests?'.
Click on the edit button and make the necessary privacy changes.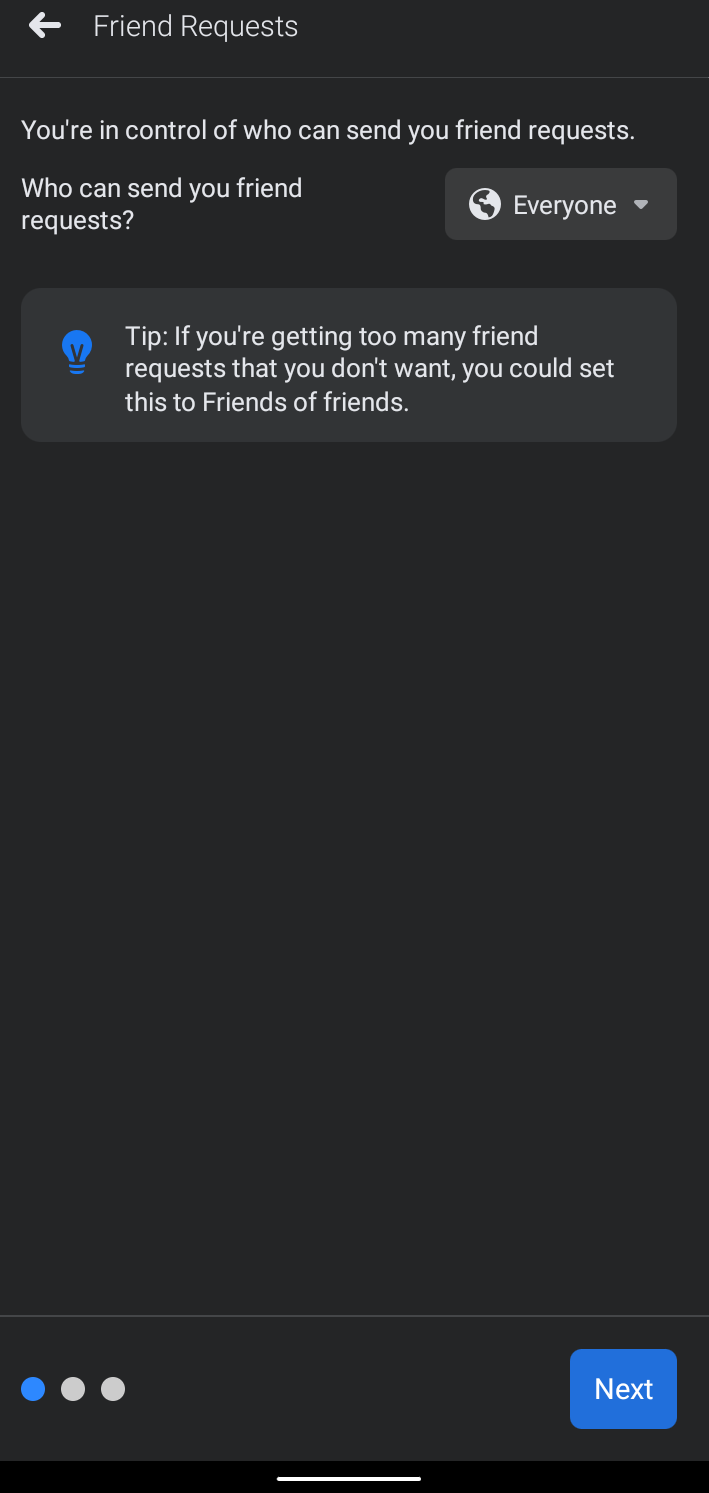 To make your friends list private to you alone, you can select the Only me option or Friends to make it visible to only your friends. Tap Next when you are done
You can also allow only specific friends to view your friends list by selecting specific Facebook friends or using the Friends Except option.
How to make albums private on Facebook
Your albums may contain pictures of your personal life and family members and you may not want a total stranger viewing them.
Here's how to make these pictures private:
Pick out the album you want to edit
To do this, go to your Facebook profile and look for your photos tab.
Click on the albums you want to make private.
Click the three dots on the album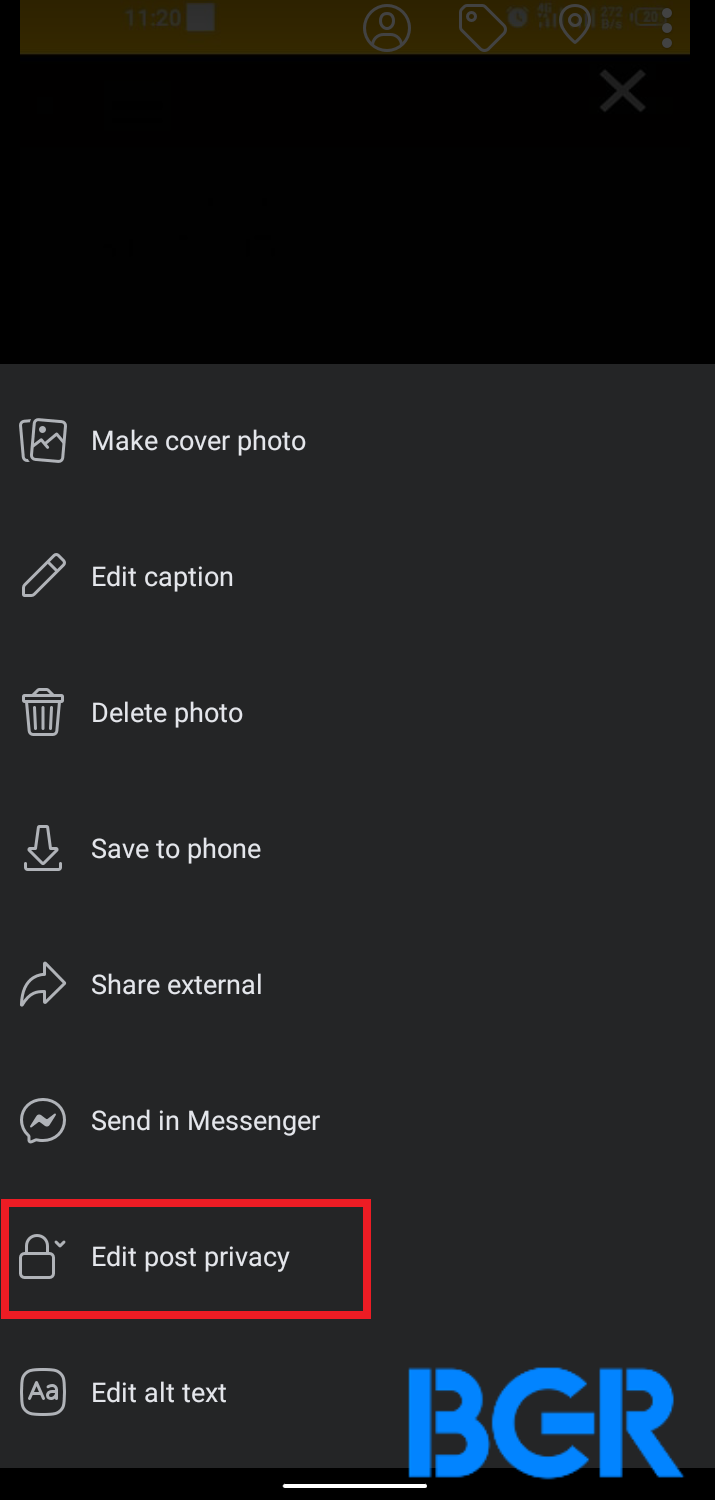 The three horizontal dots on the right top corner of the album provides you with the editing option. Select the Edit button and make your privacy decisions.
Edit Privacy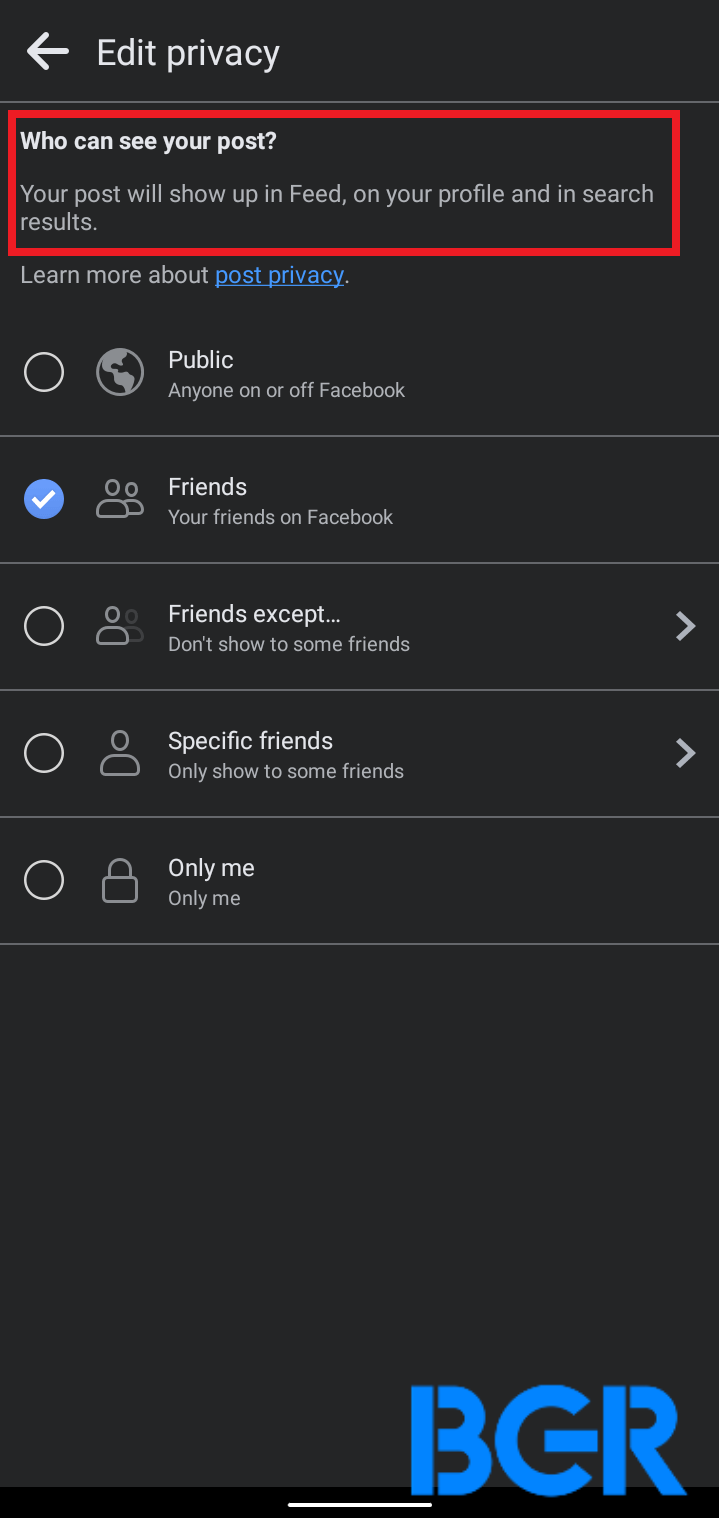 You can now give viewing privileges to your audience as you deem fit. It could be the Only me option or the Friends option.
Some photos come with individual privacy settings which allow you to edit your privacy photo by photo.
How to make your Facebook profile inaccessible to search engines
Visit your Facebook privacy settings
Navigate to Settings and select Settings and privacy. The settings tab would open up a column on the left side of your screen, click on Privacy Checkup.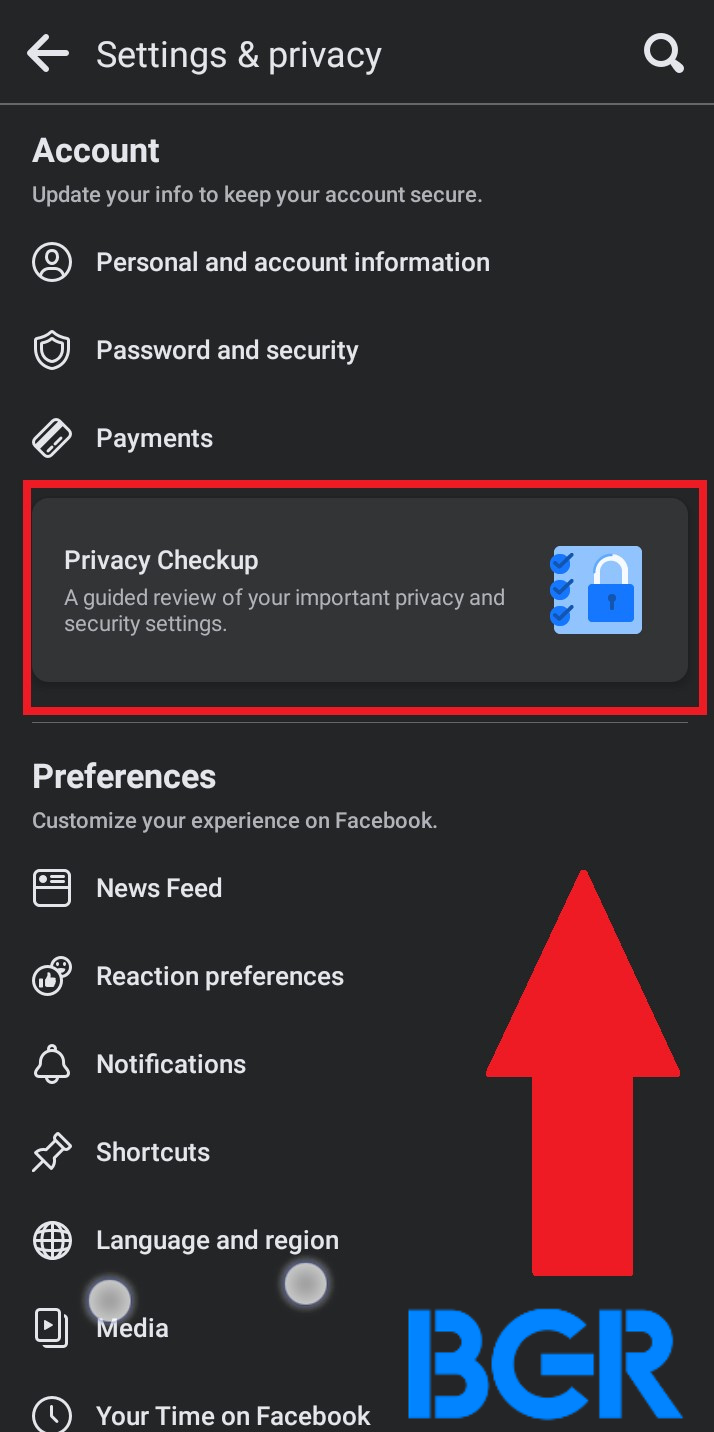 Edit Profile
Under the Privacy tab, you would find a section that says How people find and contact you. Click the edit button next to the Do you want other search engines outside of Facebook to link to your profile prompt and clear the box. By doing this, you have deactivated the option that allows search engines to link to your profile.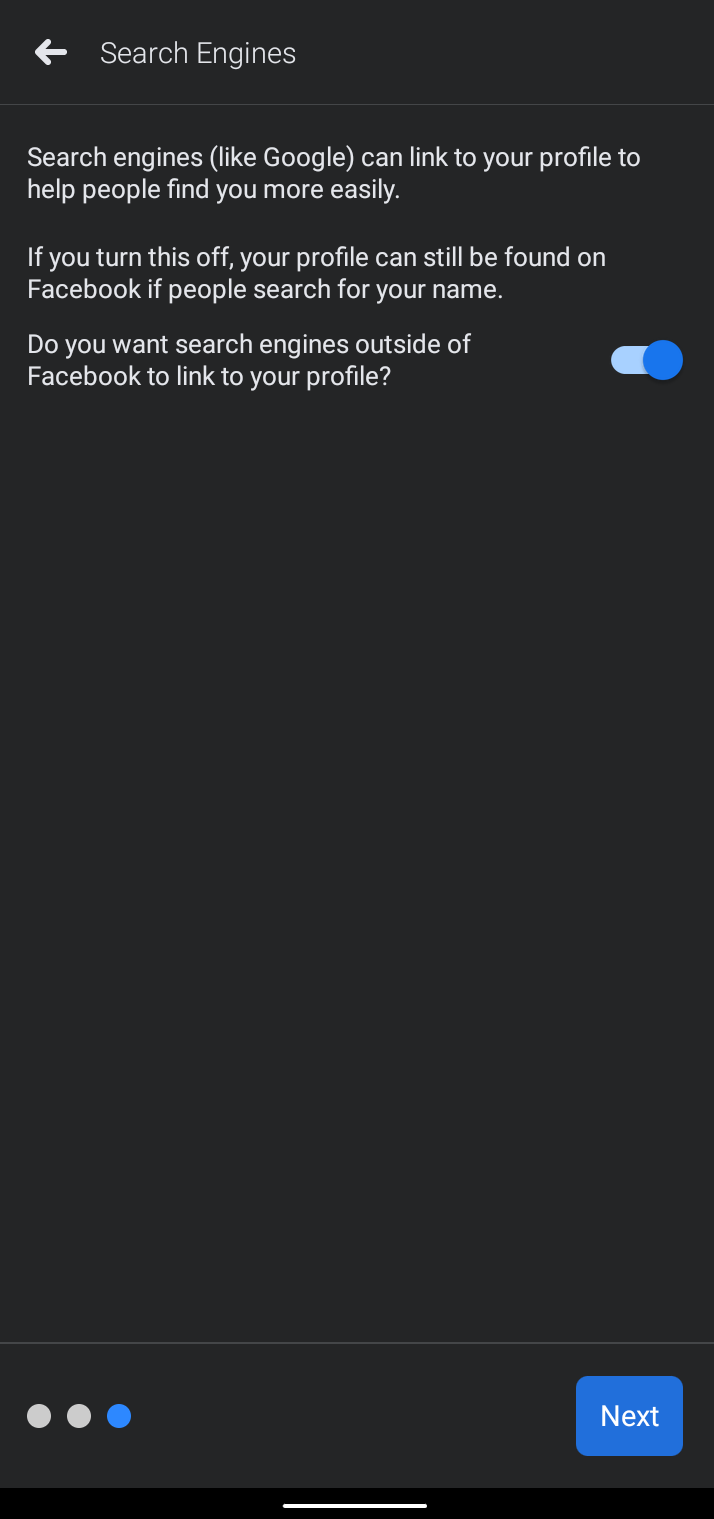 Hiding your birthdate on Facebook
Go to your Facebook profile and click on Edit profile.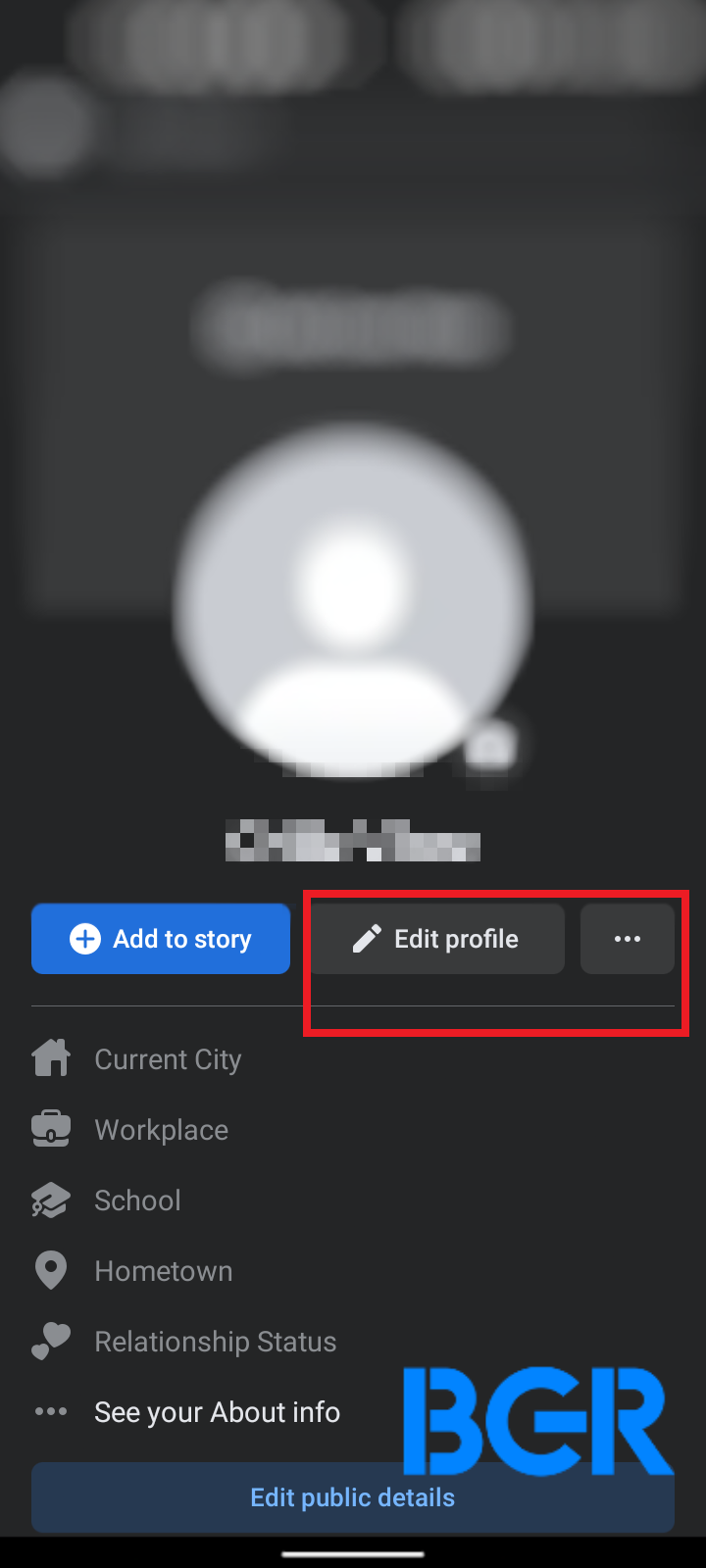 This would prompt a pop-up to appear in the middle of your screen. Scroll to the bottom of the pop-up and select Edit Your About Info.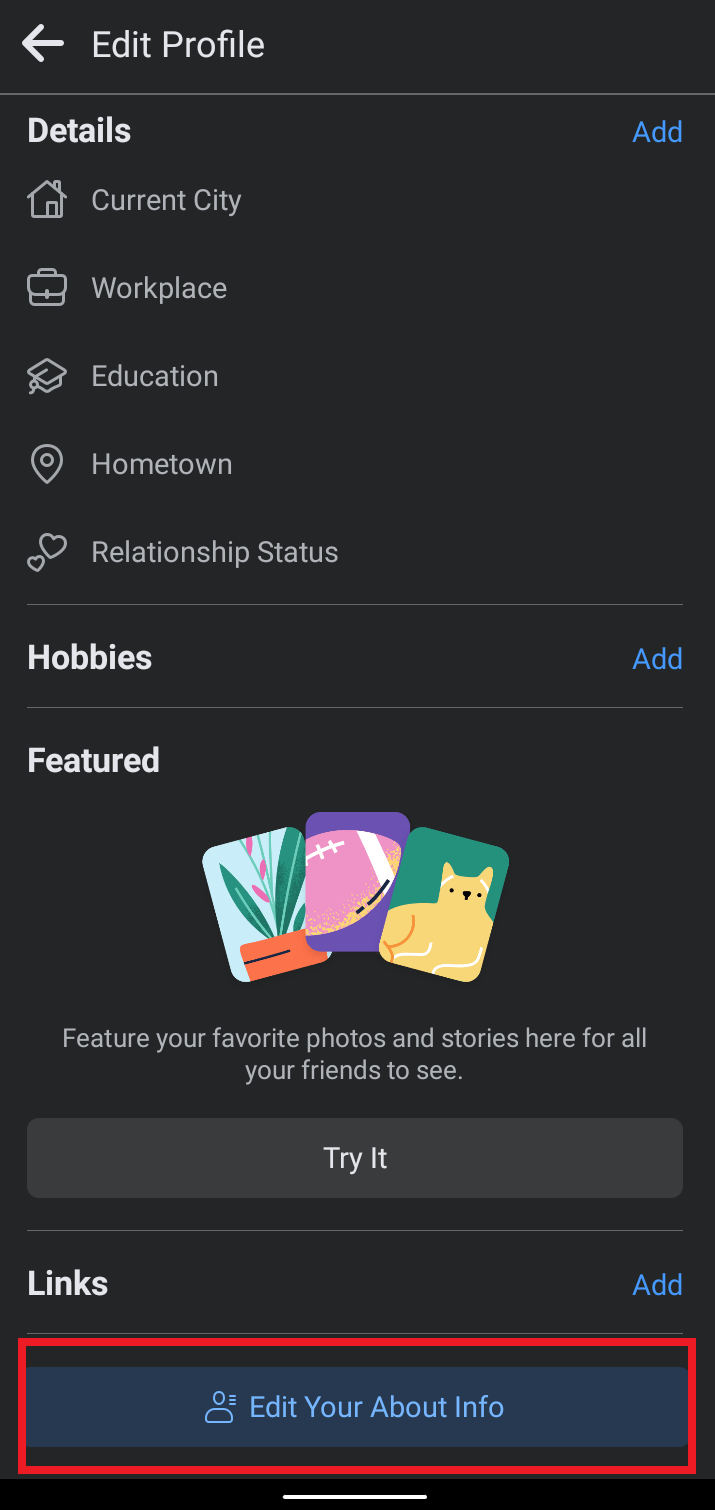 A section for About info would appear on your screen. Click on the Contact and Basic Info section and select the edit button in front of your birth date and year.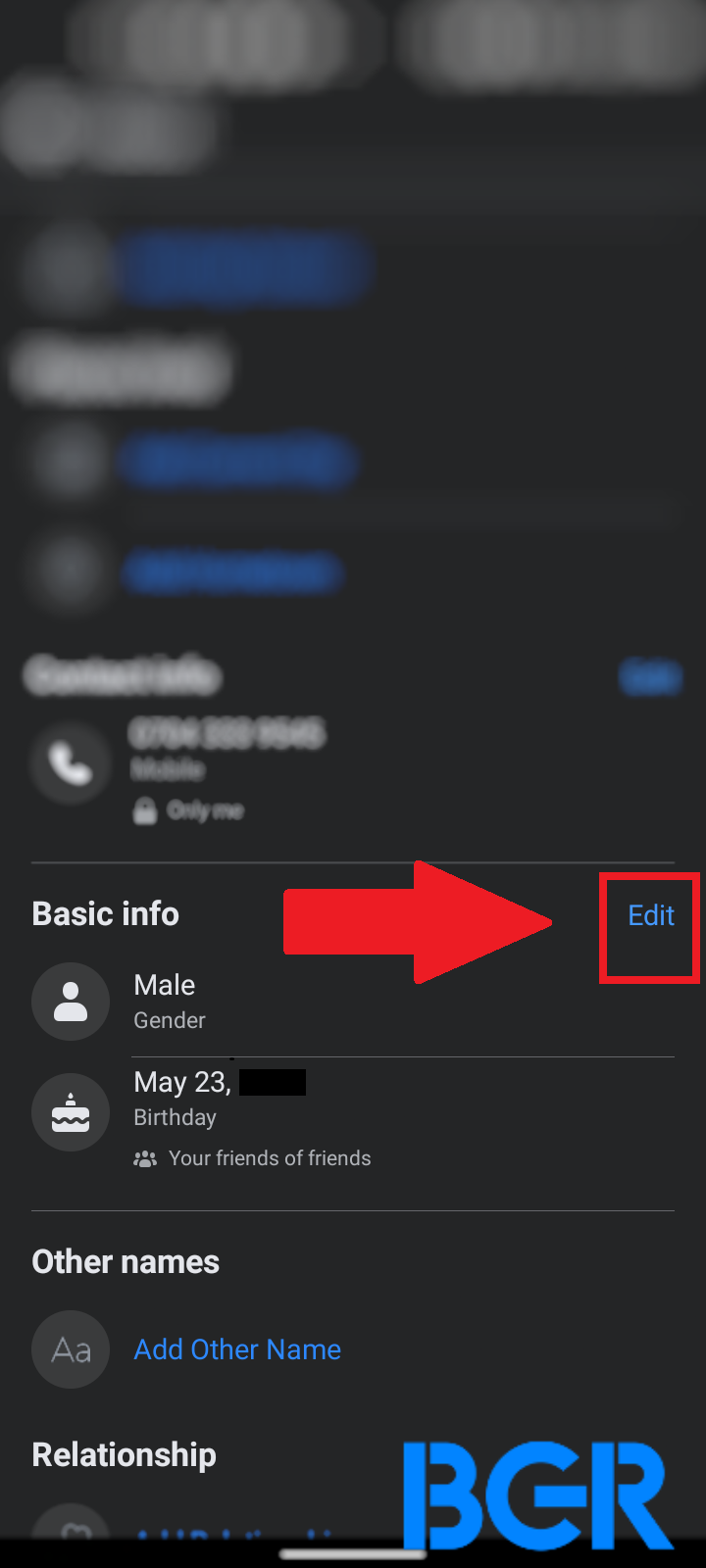 Edit your birth date privacy status by determining who gets to see your birth date information.
Using the drop-down menu, select Only me, Friends, Friends Except, or Specific Friends depending on what suits you best.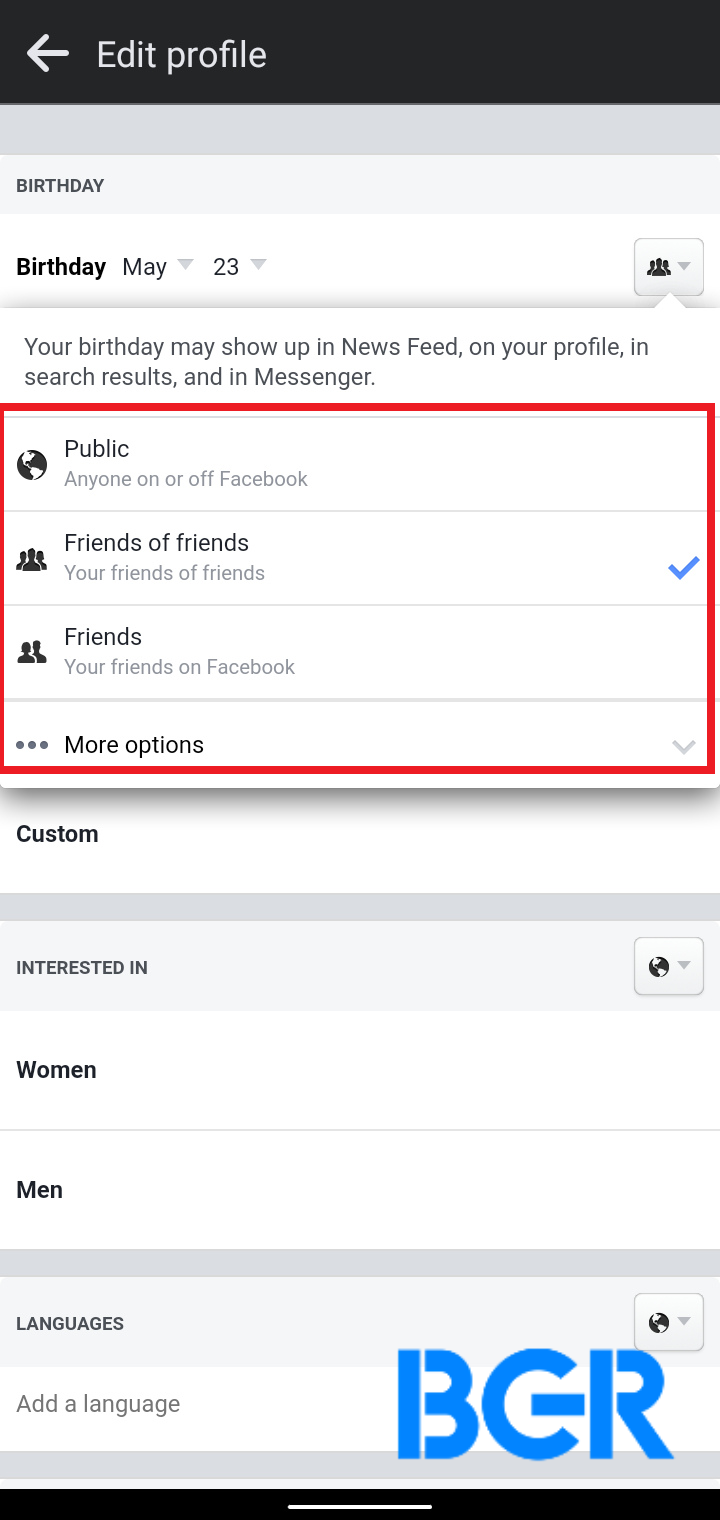 You can also decide to share your birthday with your friends without letting them see the year you were born.
Hopefully, controlling who gets to see your future posts, previous posts, occupation, place of residence, albums, and so on has been made easy with these few instructions.
Now, you can freely use Facebook without worrying that someone might be stalking you on social media.