Sony is one of the top brands for audio and it has a wide range of headphones for varying budgets and needs. The electronics manufacturer has become a household name famed for its solid lineup of headphones. Sony produced its first pair of headphones in the 1960s. Since then, the brand has continued to produce quality headphones that have withstood competition from other manufacturers.
Deals you can get right now
In this article, we'll be showing you the best Sony headphones and earbuds you can find. We have options for wired and wireless headphones.
Best overall: Sony WH-1000XM5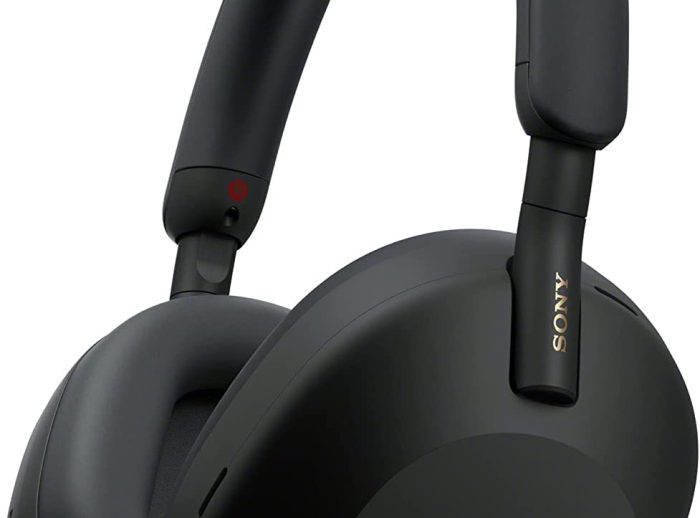 BGR may receive a commission
Pros
Superb sound quality
Best in class noise canceling
Excellent battery life
Special features like 360 audio
Quick charging
Cons
They don't fold up completely
Pricey
Why we picked them
Released just a short time ago, the Sony WH-1000XM5 headphones are the crème de la crème of Sony's crop of headphones. The WH-1000XM series is the best Sony headphones that anyone could buy. The WH-1000XM5 are the leader of the pack. They balance impeccable sound quality with world-class active noise cancellation and are built extremely well.
The audio quality of the Sony WH-1000XM5 is top-notch and an improvement from the XM4. Instrumentals sound better and mid-range frequencies are further enhanced. Every little detail is clearer, and you'll hear the tiniest whisper in each song. Audiophiles will love these headphones.
If you are coming from low-quality headphones, the XM5's sound quality will make old music sound new to you. The XM5 headphones also have better call quality than the XM4. You may notice slightly less bass than the WH-1000XM4, so bass heads might prefer the XM4 to the XM5. But, you can adjust the sound settings and improve the bass response using the Sony Headphones Connect app.
The noise canceling feature of the XM4 was already superb, and the XM5 astonishingly improves that. The XM5's digital noise cancellation cancels outside noises and sounds of various frequencies, with everything becoming eerily quiet. This makes them arguably better than other noise-canceling headphones. Sony uses two processors to control eight noise-canceling microphones for the XM5. In comparison, the XM4 used five microphones to silence background noise. If you want to hear the outside world, the NC/Ambient button lets environmental sounds leak in. This is useful for those walking on busy streets or those in offices where their names could be called anytime.
The Sony WH-1000XM5 headphones offer 40 hours of battery life with ANC off and 30 hours of battery life with ANC on. This is a slight improvement from the Sony WH-1000XM4. They come with quick charging capabilities, so three minutes of charging will get you about three hours of playback time.
The XM5 retains the touch controls of the XM4. But the custom button has now been renamed to NC/ambient button. Special features like Speak-to-Chat, 360 Reality Audio, and adjustable ambient listening mode are retained from the XM4. The WH-1000XM5 has Bluetooth 5.2 capabilities with a range of 60 feet and 18 meters. It also supports Bluetooth multipoint for connection to multiple devices at the same time.
The packaging includes a carry box, a 3.5mm cable, and a USB Type-C charging cable. You can also get them for the same price as the WH-1000XM4 right now.
What to note about them
The WH-1000XM5 don't fold completely, unlike the previous versions of the Sony WH lineup of headsets. Because of this, they have a larger carry case than the XM4, meaning those who travel with them frequently have to account for it.. Frequent travelers and backpackers that love compact Sony headphones won't like that. But the XM5 is lighter than the XM4 despite the larger carry case. The carry case collapses flat if the headphones aren't in the case.
The WH-1000XM5 also have less padding on the headband and earcups than the XM4. So, if you wear headphones for several hours, the XM5 are slightly less comfortable than the previous generation XM4. But a new synthetic leather is used for the XM5's padding, and the difference in comfortability is not that noticeable.
Also fantastic: Sony WH-1000XM4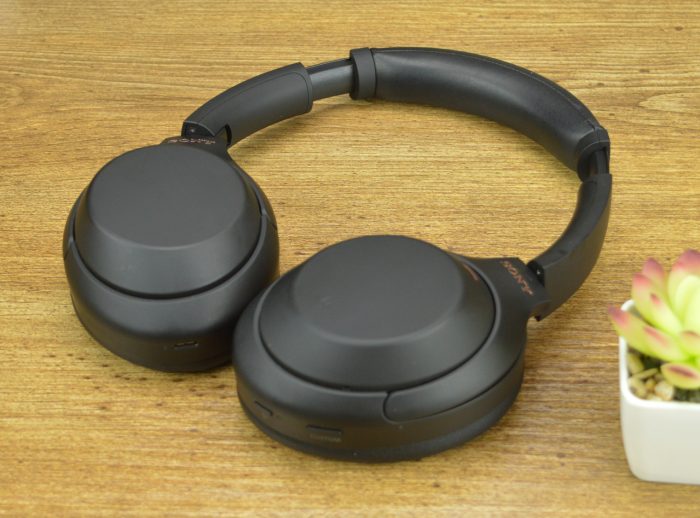 BGR may receive a commission
Pros
Great sound quality
Top-notch noise cancellation
Great battery life
Premium design and features
Why we picked them
The Sony WH-1000XM4 is still one of the best pair of headphones on the market, let alone Sony headphones. They are a high-end pair of headphones with top-notch sound quality, detailed audio, and excellent battery life. The packaging includes a carry case, an adaptor plug, a USB Type-C cable, and a 3.5mm wired headphones cable.
The Sony WH-1000XM4 have premium features like Speak-to-Chat and auto-pause/resume. The Speak-to-Chat function automatically pauses the music when you open your mouth to speak. This also puts the headset in ambient mode so you can hear whatever anyone is telling you. The auto pause/resume function pauses the music and resumes it when you remove or replace the headphones on your head.
The XM4 comes with Bluetooth 5.0 multipoint connection. This allows you to connect the headphones simultaneously to two devices. So, you could connect the XM4 to both your smartphone and your PC at the same time and then playback depends on which device is outputting sound. If you are playing music on your phone and a call comes in, the XM4 automatically switches to your PC.
The Sony WH-1000XM4 has premium active noise canceling. Turning on the feature will neutralize background noise for anyone wearing the over-ear headphones. The XM4 also have Sony's Adaptive Sound Control, which adjusts the headphone's sound depending on where you are.
The Sony WH-1000XM4 headphones come with Sony's 360 Reality Audio technology for virtual surround sound. They support the LDAC codec for high-resolution audio. Also, they use touch controls for operation, with two additional physical push buttons.
You double tap the center of the right ear cup to pause or play music. The volume control is also touch-enabled. You swipe upward or downward to increase or decrease the volume. You swipe backward or forward to reverse, fast-forward and skip to the previous or next track.
What to note about them
The Sony WH-1000XM4 pair of headphones is only second to the WH-1000XM5 in overall quality. The controls could be a bit better. But you won't find many better overall headphones on the market than these.
Best budget Sony headphones: Sony MDR-7506
BGR may receive a commission
Pros
Snug fit
Impeccable audio quality
Extra 1/4 inch adapter
Cons
No Bluetooth
Lacks special features for everyday users
Why we picked them
The Sony MDR-7506 is a pair of professional studio headphones primarily designed for audio production and sound monitoring. They are solidly built with a collapsible design. The large ear cups sit snugly over the ears and do a good job of keeping out external sounds. The Sony MDR-7506 headphones are comfortable and can be worn for lengthy recording sessions without causing ear pain.
The wired headphones come with a 9.8-foot cord with gold-plated ear tips. The oxygen-free copper cord is long enough to be plugged into various devices without losing comfortability. The cord is spirally coiled for extra durability. Unfortunately, you can't detach or replace the cable with another one. The package includes an extra 1/4 inch adapter, and everything comes in a soft case.
The Sony MDR-7506 headphones produce phenomenal sound performance with well-balanced audio. The pair of headphones has a 10Hz to 20kHz frequency response. The noise leakage is very minimal, and they're perfect for usage in studio or broadcast environments.
What to note about them
Costing less than $100, the Sony MDR-7506 is a solid steal for the price. Get this pair of headphones if you need something for studio or broadcast recordings. If you aren't into sound production, you will still love the Sony MDR-7506, but you won't be able to use it with an iPhone unless you have an adapter. The studio-quality headphones help you to listen to music the way the artist meant you to hear it.
Best for quick charging: Sony WH-CH710N
BGR may receive a commission
Pros
Good sound quality
Good noise cancellation
Quick charge
Cons
No carrying case
No Bluetooth multipoint
Why we picked them
Costing less than $150, the Sony WH-CH710N headphones are a mid-range pair of noise-canceling headphones from Sony. They offer 35 hours of battery life and quick charge capabilities via a USB Type-C port. A quick charge offers one hour of listening time from a 10-minute charge. That's practically nothing, so you can quickly pop them in for a charge before you leave for work and you should be set for your commute. The packaging comes with a 3.5mm cable and a Type-C cable included. There is no carrying case or box.
The Sony WH-CH710N use physical buttons on the right ear cup instead of touch controls like the WH-1000XM series. There are three main physical buttons for playback control and a fourth for toggling the noise cancellation on and off. The Sony WH-CH710N come with Bluetooth 5.0, but sadly don't support Bluetooth multipoint. Sony restricted Bluetooth multipoint support to the WH-1000XM series. Also, the Sony WH-CH710N only support the AAC and SBC Bluetooth codecs. The noise cancellation is effective and you can tweak the sound quality to your taste with the Sony app. They are comfortable to wear.
What to note about them
The noise cancellation is good but it's not as good as the noise cancellation capability of the WH-1000XM series. They don't support Sony's own LDAC codec, unlike the WH-1000 XM series.
Get the Sony WH-CH710N if you need Sony headphones that aren't as expensive as the WH-1000XM series. They have good battery life and offer a solid combination of features for headphones that cost less than $150.
Best for bass: Sony WH-XB910N
BGR may receive a commission
Pros
Extremely good bass
Great sound quality
Good noise cancelling
Astounding battery life
Cons
The bass may be too high for some users
Why we picked them
The Sony WH-XB910N are a pair of wireless headphones that were specially designed for bass heads. They come with Bluetooth 5.2 and Bluetooth multipoint technology. They also have touch controls with two physical buttons for power and ANC/noise canceling switch. Like the WH-1000XM series, the WH-XB910N come with a carry box, Type-C cables, and a 3.5mm cable.
The bass response of the Sony WH-XB910N is better than that of the WH-1000XM series. The headphones enhance all low-end frequencies for extra bass. These are specifically made to enhance the bass experience for any listener. They also come with a dedicated bass duct for transmitting bass sounds from the headphone drivers to the eardrums.
The Sony WH-XB910N headphones offer 50 hours of battery life with ANC turned off. These also offer quick charging, giving you 4.5 hours of listening time for 10 minutes of charging. Placing your hand over the right ear cup will instantly turn down the volume and allow ambient sounds.
The Sony WH-XB910N comes with Amazon Alexa built in. You'll need to sign in to the Amazon Alexa app on your smartphone to use it. But once you are signed in, Alexa works perfectly. These also offer 360 Reality Audio. Android users can enjoy LDAC music playback with the WH-XB910N. The WH-XB910N microphone can also filter out wind noise for better sound recording quality.
What to note about them
If you love music with heavy bass like EDM and hard rock, the Sony WH-XB910N are great for you. But lovers of classical music and other kinds of music might find that the bass overshadows other sound frequencies. If you need to tone down the bass, the Sony app can help you with that. Overall, the headphones produce phenomenal sound quality and premium features for less than the WH-1000XM series costs.
Best for sound quality: Sony MDR-Z7M2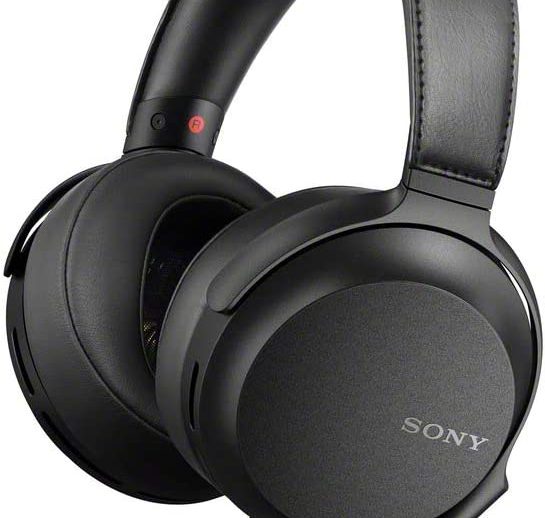 BGR may receive a commission
Pros
Hi-Res audio
Astounding sound quality
Comfortable to wear
Why we picked them
Costing about $600 and targeted towards audiophiles, the Sony MDR-Z7M2 are a pair of premium Hi-Res headphones. They are also one of the priciest pairs of headphones that you can purchase from Sony. These offer a wide frequency range of 4Hz to 100kHz with a 70mm driver.
Iincluded with the headphones and charging cable are the balanced connection headphones cable and the uni-match plug adaptor. The ear pads are very comfortable and easily sit over your ears. The headphones sound impeccable, with each note sounding clear. They also reproduce sound that is close to the studio's quality. You hear every recording and vocal chord clearly.
The Sony MDR-Z7M2 use silver-coated, oxygen-free copper cables to ensure minimal resistance and transmission loss. This ensures that the sound quality is retained as much as possible. The Sony MDR-Z7M2 are arguably some of the best Sony headphones for listening to high-resolution audio files.
What to note about them
They are very expensive but if you feel they give you the best experience, you should opt for them.
Best cheap headphones: Sony MDR-ZX110
BGR may receive a commission
Pros
Very affordable
Decent sound quality for its price
Cons
No Bluetooth
No microphone
Why we picked them
Costing about $10, the Sony MDR-ZX110 are a good pair of budget-wired headphones. It's hard to complain much when you're getting a pair of Sony headphones for $10. They are wired headphones with a cable that is tangle-free and has an L-shaped tip. The ear cups fold inwards for easier storage and transportation. The ear cups are also comfortable and isolate external sounds to some extent.
What to note about them
The Sony MDR-ZX110 sound okay for the price but they aren't anything spectacular or special. They have a frequency range of 12Hz to 22 MHz. The headphones have no mic, so you can't use them to make or receive calls.
Best Sony gaming headset: Sony PlayStation Pulse 3D Wireless Headset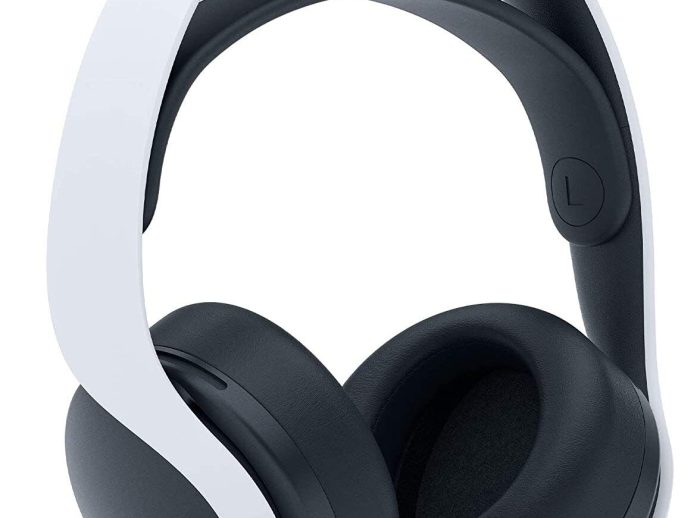 BGR may receive a commission
Pros
3D binaural audio
Good microphone
Good sound quality
Comfortable to wear
Cons
Bulky
Battery life could be better
Why we picked it
Costing about $100, the Sony PlayStation Pulse 3D Wireless Headset is the headset that launched with the Sony PlayStation 5. But it can be used with other devices. The headset is comfortable with an adjustable headband strap and plush earpads.
The Sony PlayStation Pulse 3D Wireless Headset has good audio quality for games. The 3D binaural audio feature sounds awesome when playing more intense games. You can also use these to listen to music. The noise-canceling microphone works great for in-game voice chats, and it picks up sound accurately.
What to note about it
The headset lasts about 12 hours when using it wirelessly to game on the PS5 and PS4. It comes with a USB wireless adapter for connecting it to the PlayStation. It also works fine with the PlayStation VR. And if the battery dies, you can use the included 3.5mm cable before charging it.
If you own a PlayStation 5, the Sony PlayStation Pulse 3D Wireless Headset is definitely a must-have. And if you don't own a PlayStation 5, you will still enjoy using the headset.
Sony wireless earbuds that you should consider
You should also check out some wireless earbuds that Sony has for sale. Sony has a great range of true wireless earbuds that rival the Apple AirPods lineup. Here are the best wireless earbuds from Sony.
Best earbuds: Sony WF-1000XM4
BGR may receive a commission
Pros
Phenomenal sound quality
Great noise cancelling
Water-resistant
Quick charging
Why we picked them
Typically costing about $300 but on sale right now, the WF-1000XM4 are the best Sony earbuds you can purchase. The WF-1000XM4 earbuds sit snugly in your ear canal without being uncomfortable, thanks to the polyurethane foam coating. They also come with multiple adjustable tips, allowing you to find the right fit for your ears. The Sony WF-1000XM4 produce a detailed sound that will match or beat that of any true wireless buds.
The Sony WF-1000XM4 has the best noise canceling feature of any Sony wireless buds. They also have other premium features like Sony's 360 Reality Audio for spatial sounds and Speak-to-Chat. These support Sony's LDAC codec. The Sony buds also work with the Sony Headphones Connect app.
The earbuds are water-resistant and have great battery life. They last about 8 hours with ANC turned on. You get an additional 16 hours of battery life with the case. If you turn ANC off, you get 12 hours of battery life, then an additional 23 hours of battery life with the case. The earbuds charge fast, giving you about an hour of music playtime after five minutes of charging.
What to note about them
If you need to own a pair of earbuds from Sony, the Sony WF-1000XM4 should be your first choice. They are expensive though.
Best budget earbuds: Sony WF-C500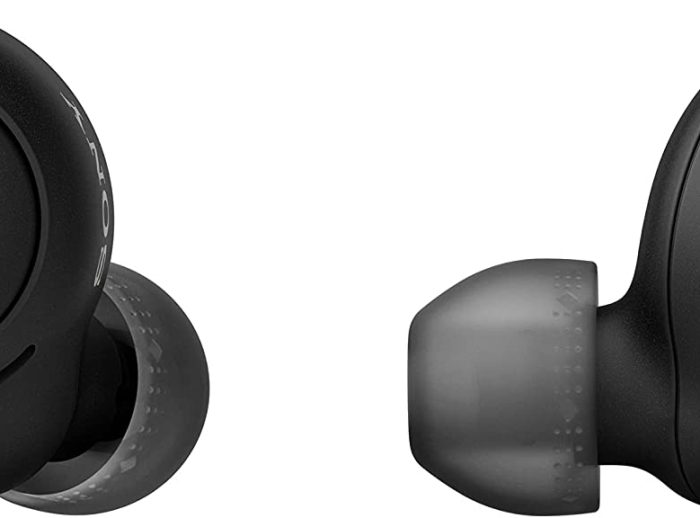 BGR may receive a commission
Pros
Good sound quality
360 Reality Audio
Sweat-proof and splash-proof
Small, comfortable fit
Why we picked them
The Sony WF-C500 is a pair of budget Sony wireless earbuds that is on sale now and does a wonderful job. The earbuds are small and fit comfortably into the ears. They sound great and better than what you would expect from budget earbuds.
The Sony WF-C500 earbuds last 10 hours, and you get another 10 hours of usage with the case when it's fully charged. Ten minutes of charging give you an hour of usage. The earbuds are also sweat-proof and splash-proof, thus making them perfect for physical exercise. If you're looking for headphones for the gym that you can also wear around town, these are a smart pick. Surprisingly, the Sony WF-C500 have 360 Reality Audio and is compatible with the Sony Headphones Connect App.
What to note about them
The earbuds do not feature active noise cancellation but have good noise isolation. We can't complain about the lack of ANC because the Sony WF-C500 do a fantastic job for the price point.
Best for commuting: Sony WF-L900 LinkBuds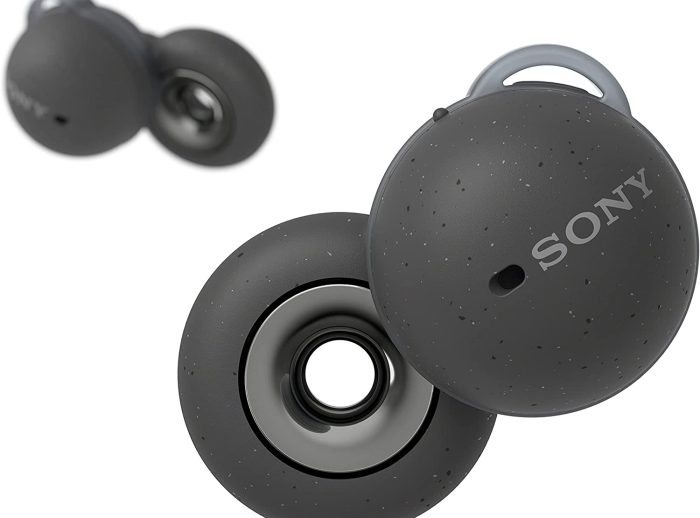 BGR may receive a commission
Pros
Open-ring design lets you hear external sounds
Splash-proof earbuds
Good microphone for calls
Quick charge
Cons
Poor battery life
Users may not experience an immersive listening experience due to the open-ring design
Why we picked them
The Sony WF-L900 LinkBuds are solid earbuds from Sony. The name LinkBuds comes from the open-ring design. The design ensures you are linked with your external environment, even while using the earbuds. So, you can hear whatever is happening around you, even with the earbuds on. This is incredibly important if you're walking down a crowded street in a city while you're commuting to work and want to hear a bit of what's going on around you. Safety was thought about with the design of these.
Like other Sony earbuds, the Sony LinkBuds come with a charging case, a USB Type-C cable, and extra earbud tips. The LinkBuds utilize a Precise Voice Pickup technology for crisp voice calls. The earbuds are splash-proof with an IPX4 rating.
They offer 5.5 hours of listening time and 17.5 hours in total with the case, which is good for most users. Thanks to the quick charge technology, you get 90 minutes of usage with a 10-minute charge.
What to note about them
The Sony LinkBuds sound great and music is so soothing to listen to with the earbuds. But if you are looking for a more immersive experience with your sound, these aren't the right choice. Plus, the battery life is weaker than other options on this list.
FAQ
Which are the best Sony headphones?
The Sony WH-1000XM5 are the most recommended Sony headphones. They're a bestseller and the newest headphones by Sony.
Which brand is best for wired headphones?
Sony is good. Audio-Technica and Sennheiser are also reputable brands that produce wired headphones. Bose should be considered as well.
Which series of Sony headphones is best?
The WH-1000XM series are the best Sony headphones.
What are the best Sony headphones in 2023?
The over-ear WH-1000XM5 and the WF-1000XM4 true wireless earbuds are the best Sony headphones in 2022
Is Sony coming out with new headphones in 2023?
It is rumored that Sony will follow suit with last year's WH-1000XM5 update with a WF-1000XM5 earbuds. It has not been confirmed yet though.
Are Sony headphones the best?
Sony has been making headphones for decades, and their products are of high quality to date.
How long do Sony headphones last?
Sony headphones are expected to last for years, depending on how well you handle them.
Can you wear Sony headphones in rain?
Some of the options you can. But the WH-1000XM series does not offer any form of water resistance. Also, some Sony wireless earbuds are splashproof but not waterproof. Continuous exposure to rainwater can damage them.