The first iPhone completely changed technology and how we interact with it. Since then, each new release has had a major impact on smartphones in general. There are plenty of reasons people swear by them — whether it be their tight integration with the Apple ecosystem, their easy-to-use interface, or their own great features. But within the Apple ecosystem, it can still be hard to find the best iPhone for your needs.
These days, there is more than just one model. For starters, Apple released a hefty four devices in the iPhone 13 series — but it also still offers some previous-generation models and some more budget-minded models.
There are a number of things to consider before you buy a new phone. Perhaps the most obvious is how much you're willing to spend. These days, the highest-end options start at $999. You don't have to pay that much for an iPhone, but if you want the best, that's about where prices begin. You'll also want to consider how much storage you need. These days, it's relatively easy to rely on cloud services like iCloud, and do things like stream music instead of storing it on your phone.
Because there are so many options these days, we've put together this guide. Here's everything you need to know about choosing the best iPhone for you. Keep in mind that Apple will be launching new iPhones in the next month or two.
Best iPhone for most people: iPhone 13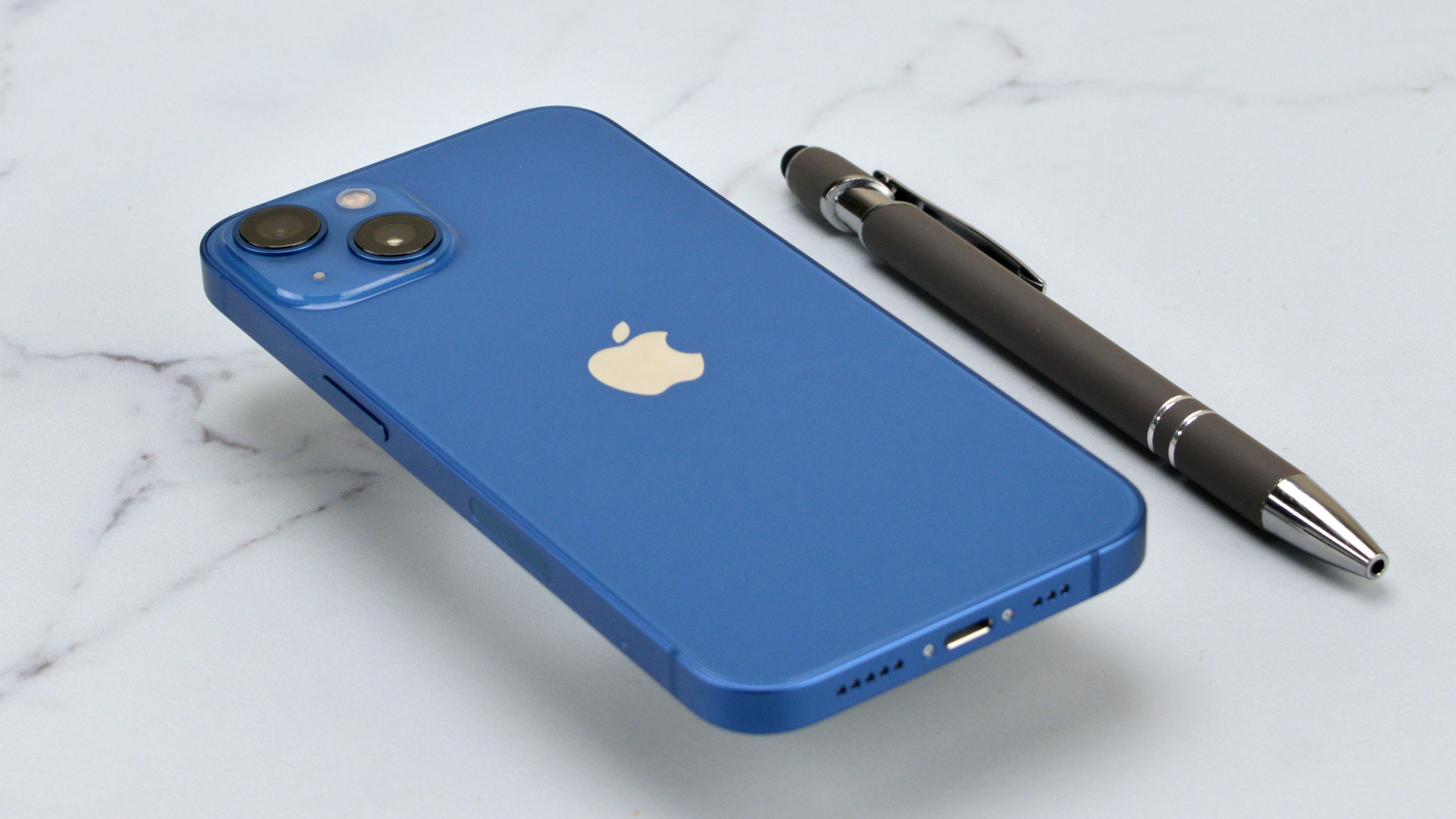 Pros: Stunning design, excellent performance, great camera, better battery
Cons: No telephoto camera
For the vast majority of users, the iPhone 13 is the phone to buy. It offers many of the most important features on offer by this year's Pro models, but at a lower price.
The iPhone 13 largely keeps the overall design from last year, but that's not a bad thing. It looks great. The flat edges help make it a little more grippable too. And, it has a slightly smaller notch, though that may not have a huge impact on your day-to-day life.
Perhaps the biggest upgrade for the iPhone 13 is the improvements to the camera. The iPhone device has a 12-megapixel main camera, and a 12-megapixel telephoto camera. It has Apple's sensor-shift technology, which was previously only available on the iPhone 12 Pro Max, and it supports features like Cinematic Mode and Photographic Styles.
The display on the iPhone 13 is high-quality, and it's an OLED panel, so you'll get deep black levels and a high amount of contrast. It's not a high refresh rate display like that on the iPhone 13 Pro, but again, it's a great panel. The phone is also a serious performer. Like the Pro models, the iPhone 12 has Apple's new A15 Bionic processor, which should easily be able to handle anything you can throw at it. That's coupled with options for 128, 256, or 512GB of storage. The battery on the phone is better too — it should easily last you through a full day of even relatively heavy use.
Apple iPhone 13 Smartphone
$699
Best iPhone overall: iPhone 13 Pro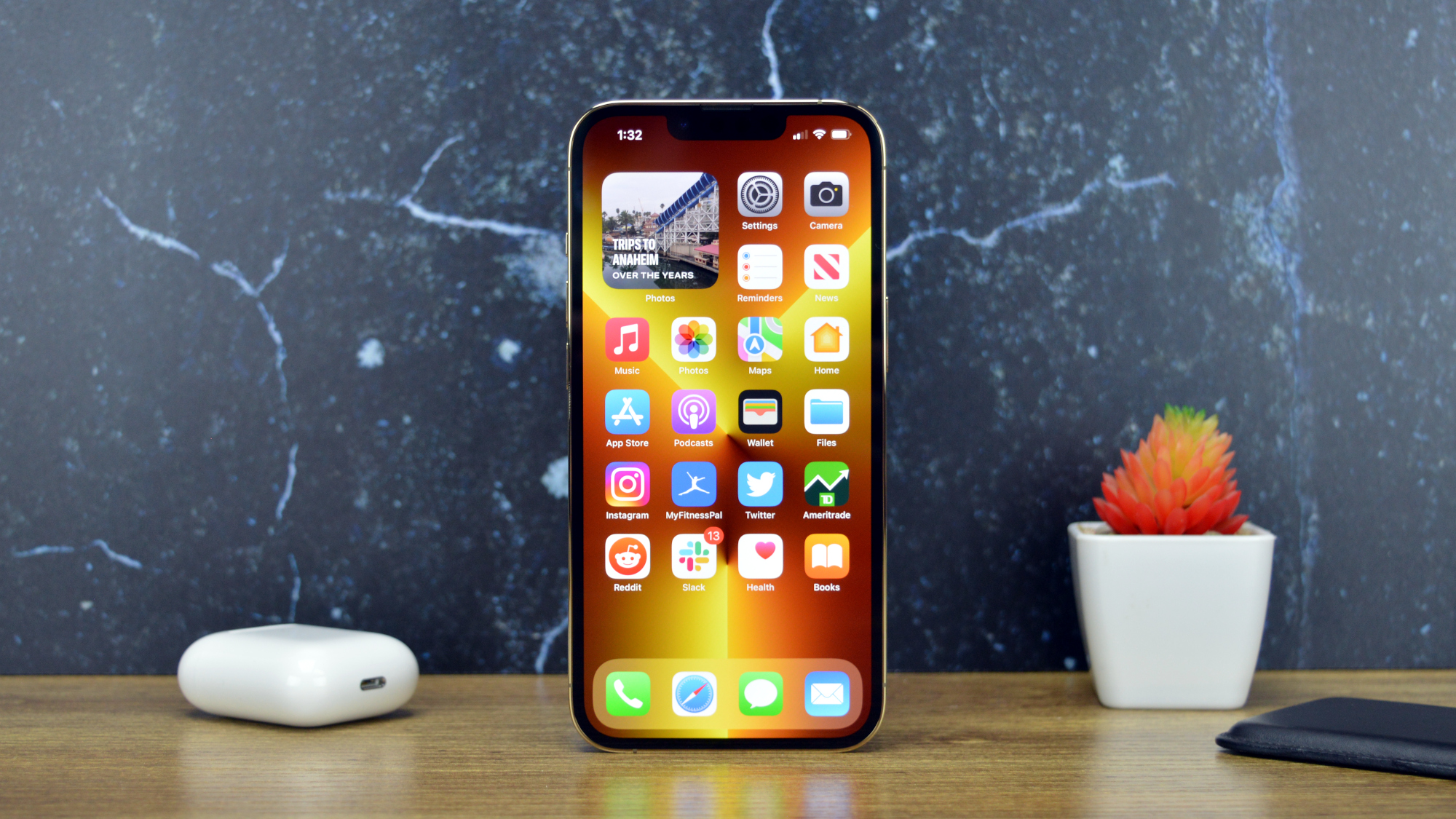 Pros: Awesome camera, great battery life, excellent performance, great design
Cons: Expensive
Really want all the latest and greatest features and don't mind a huge phone? The iPhone 12 Pro Max is for you. Sure, it's expensive, but it has an awesome camera, a solid amount of storage, a great battery life, and a beautiful display.
Perhaps one of the biggest upgrades to the iPhone 13 Pro is the fact that it comes with a ProMotion display. That means that the display can range between 10Hz and 120Hz where appropriate. You'll get smooth animations and a responsive feel.
Another huge upgrade to the iPhone 13 Pro is its camera. The device still has a triple camera system, and the cameras offer larger sensors, and you'll get features like Cinematic Mode, Photographic Styles, and a macro mode on the ultrawide camera. All of the cameras are better in low light, and all of them can capture excellent photos.
The battery on the iPhone 12 Pro is better too. It's not quite as great as the iPhone 13 Pro Max, but it'll still easily last through a full day of heavy use.
So what's the downside? Well, the price. The device starts at $999, which isn't cheap. Thankfully, however, you don't have to upgrade to the iPhone 13 Pro Max for a better camera, as you did for the iPhone 12 series.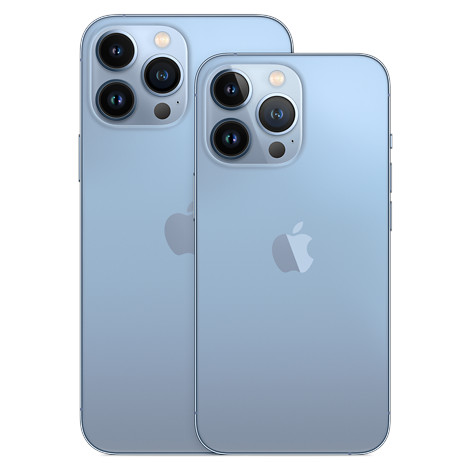 Apple iPhone 13 Pro
$999
Best small iPhone: iPhone 13 Mini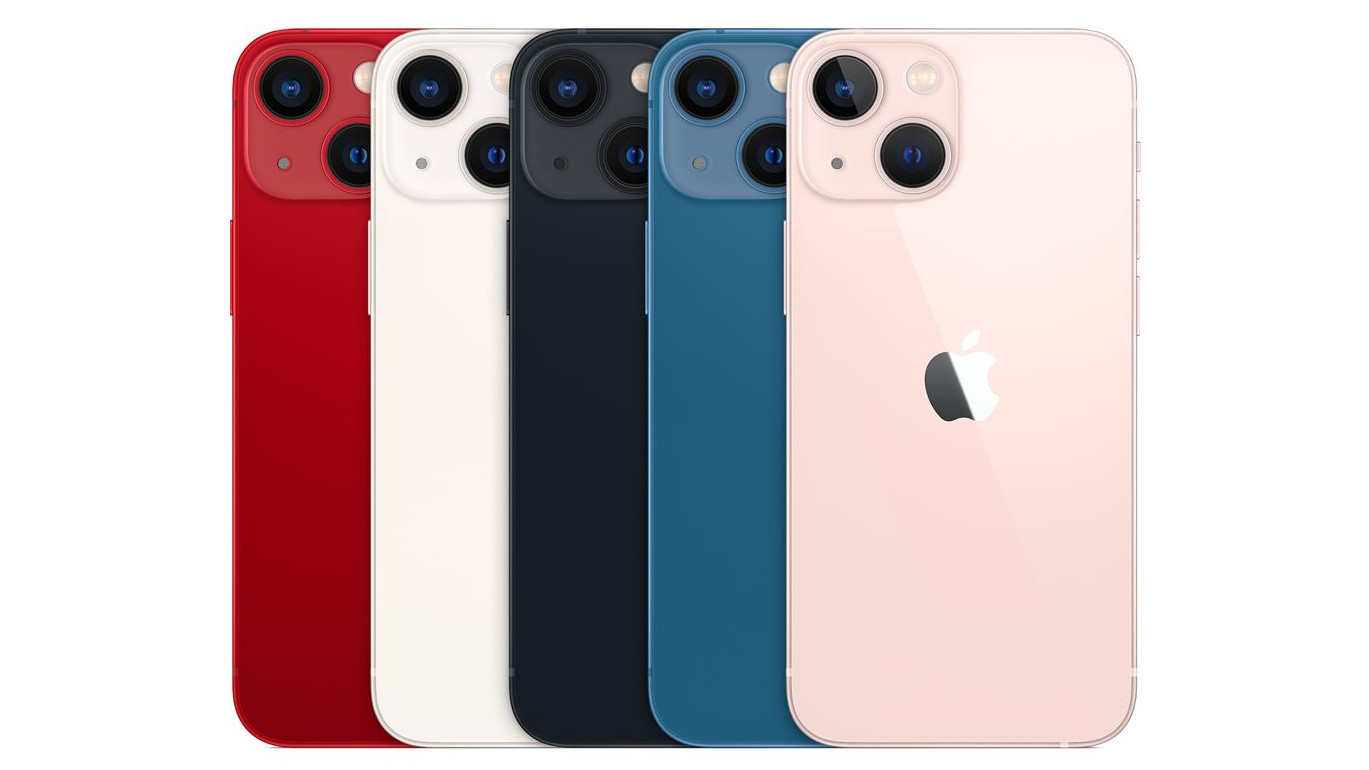 Pros: Compact body, excellent performance, cheaper than other iPhone 13 models
Cons: Battery life isn't as good as the others
Phones have been getting bigger and bigger, but the iPhone 13 series keeps the compact option around. The 13 Mini is basically an iPhone 13, in a smaller body. That means that you'll get the same camera quality, the same design, the same processing power, and so on.
Given the smaller body, there are some tweaked features. The display, for example, sits in at 5.4 inches, while the battery is smaller than other models, and thus the battery life is a little lower. It's still generally not that bad, and in fact, the iPhone 13 Mini's battery is better than the standard-size iPhone 12's was last year — so most won't need to worry about the battery.
Perhaps even better than the fact that the device is so compact is the fact that it's relatively inexpensive. The device comes in at $699, which is cheaper than any other model in the series.
Apple iPhone 13 Smartphone
$699
Best big-screen iPhone: iPhone 13 Pro Max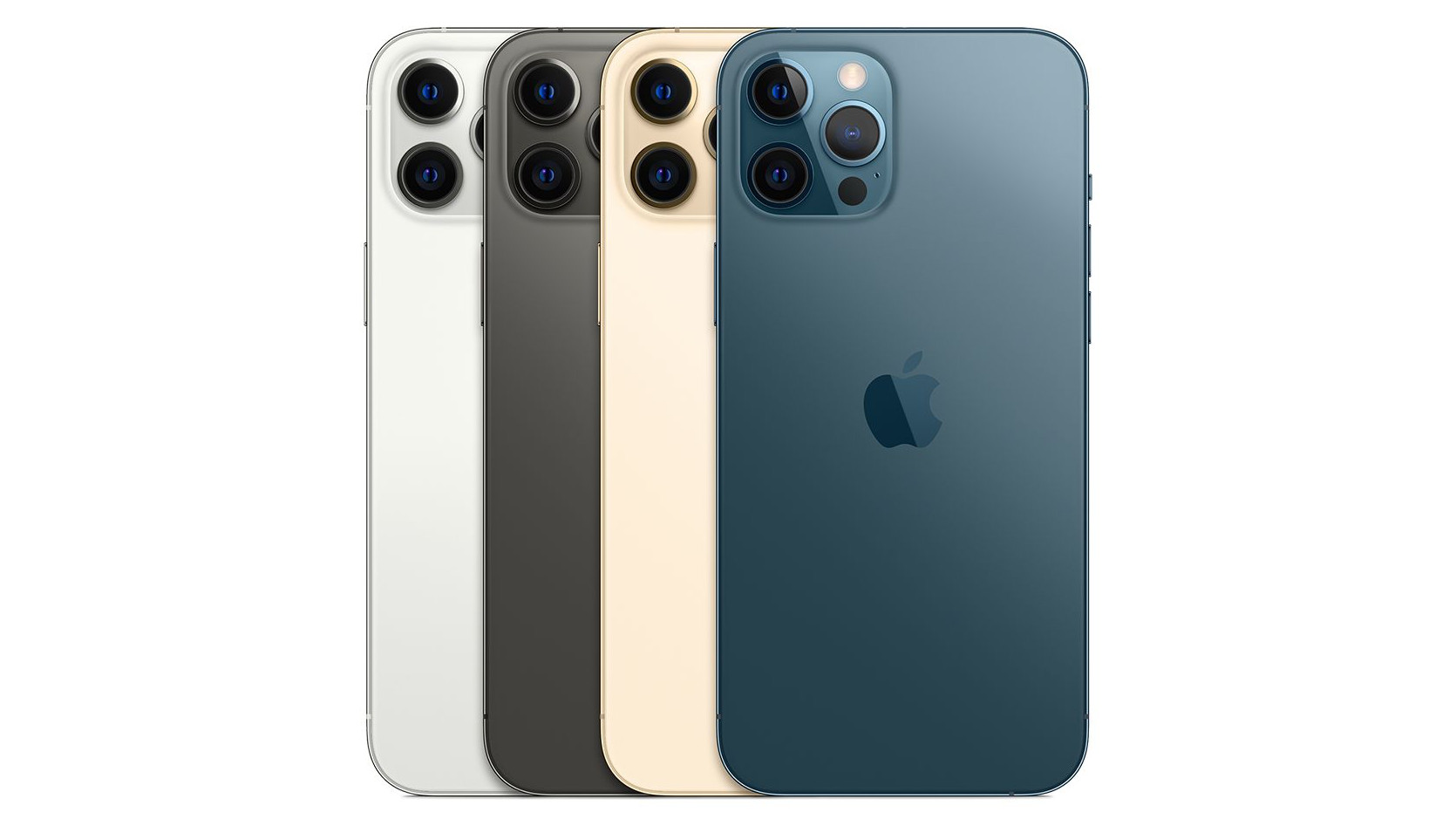 Pros: Stunning huge display, huge battery, excellent camera, great design
Cons: Expensive
The iPhone 13 Pro Max is big, beautiful, and expensive. The device is pretty much identical to the standard 13 Pro, but it has a larger 6.7-inch display and has a bigger battery that should last at least a day, if not two days, of use.
One of the biggest upgrades for this year's Pro phones is the ProMotion display, and the larger screen really allows you to take advantage of that tech. You'll definitely notice the smooth animations and responsive feel here. And, the bigger battery means that you won't have to worry about running out of juice partway through the day.
It's important to note that unlike last year, the iPhone 13 Pro and Pro Max offer identical features. That's to say, the 13 Pro's camera is the same as that on the Pro Max — so you don't have to worry about buying the larger phone to get the best features. That's good news — it means that you can buy your phone based on the size alone.
The iPhone 13 Pro Max is incredibly powerful. You'll get an Apple A15 Bionic processor, coupled with between 128GB and 1TB of storage.
There are some downsides to the phone. The main downside is the fact that it's so expensive, starting at $1,099. If you want a large phone, however, the iPhone 13 Pro Max is absolutely the way to go.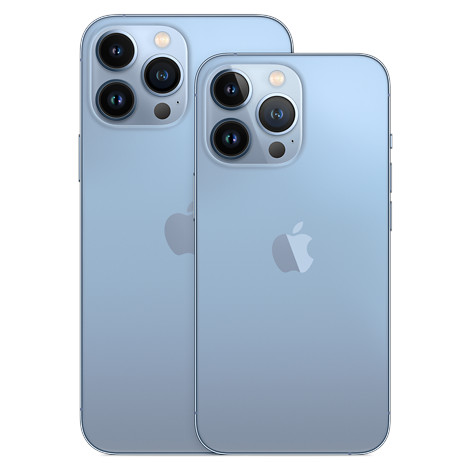 Apple iPhone 13 Pro Max
Best cheap iPhone: iPhone SE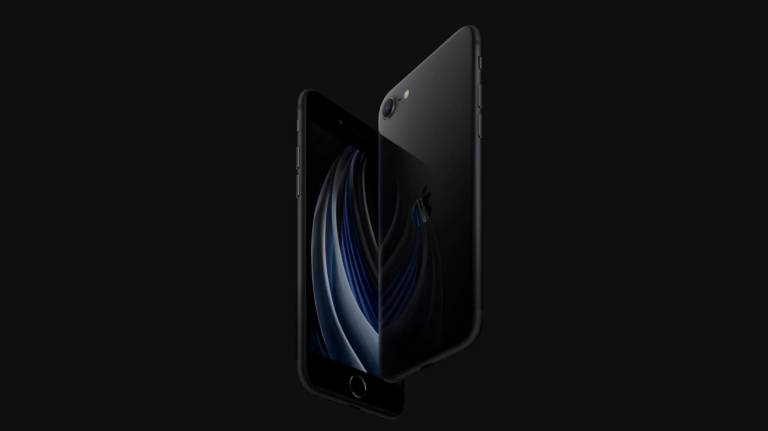 Pros: Inexpensive, excellent performance, Touch ID is still great
Cons: Aging design, camera is only fine
If you simply want to get Apple's iOS at the cheapest price possible, then the iPhone SE is the way to go. The device is worse than the iPhone 13 in pretty much every way, but it's by no means a bad phone — and still excellent value.
The phone has the design of the iPhone 8, meaning that it has a larger forehead and chin, and a Touch ID sensor at the bottom of the front. While it does look a little dated, it still has a classic design that many love.
The phone doesn't offer the latest and greatest performance, but it's still an excellent-performing phone. You'll get an Apple A15 Bionic processor, along with either 64, 128, or 256GB of storage. On the back of the phone, there's a 12-megapixel camera, and it can take relatively good photos, especially for a phone in this price range.
Best last-generation iPhone: iPhone 12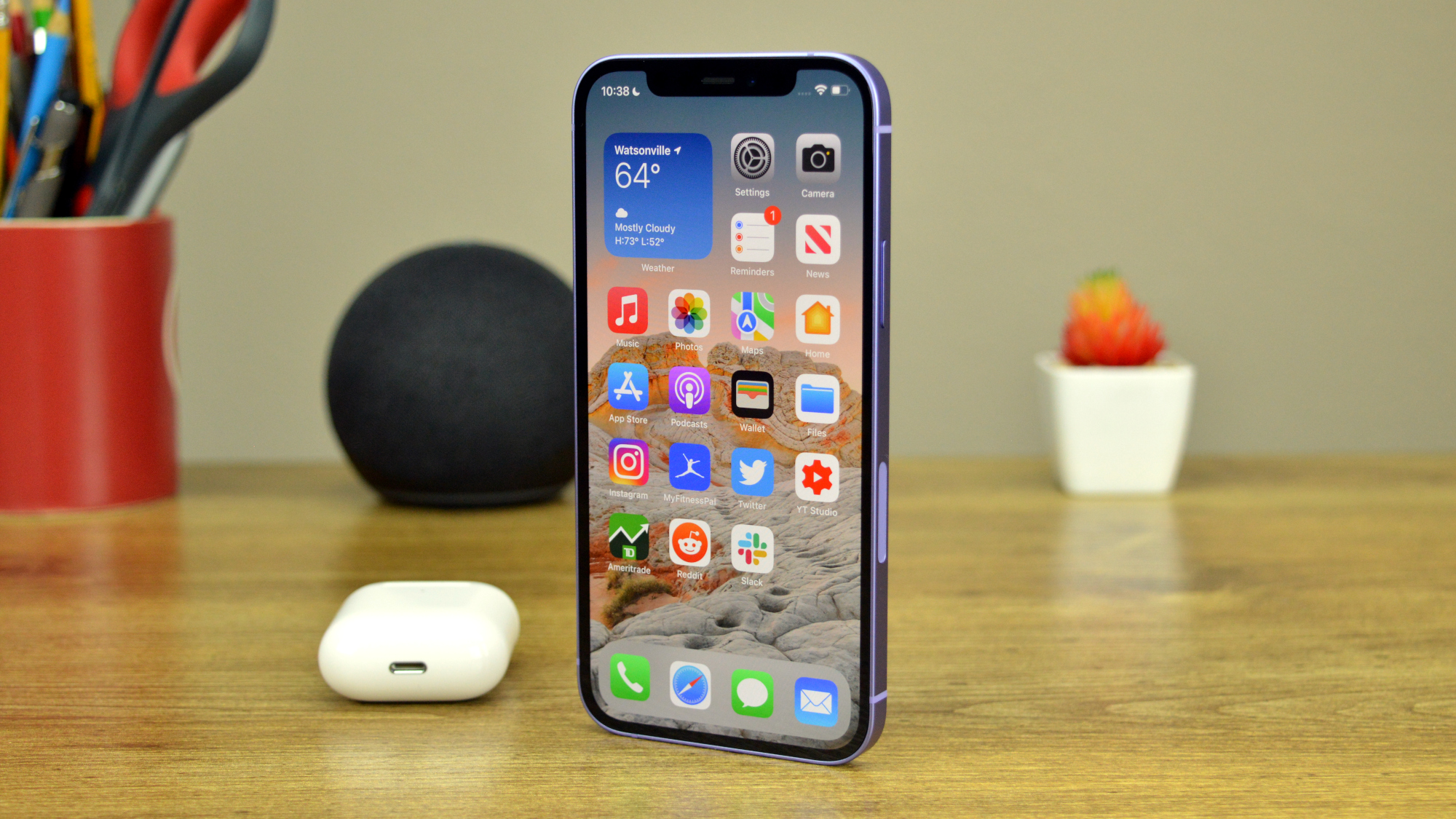 Pros: Modern design, excellent performance, good camera
Cons: Base model only has 64GB of storage
Just because you don't want to spend $700+, that doesn't mean you can't get a relatively modern device. Apple is still selling the iPhone 12, and it comes in at an impressive $600.
The phone offers an edge-to-edge design with a notch for Face ID at the top. The display sits in at 6.1 inches, and while it doesn't quite get as bright as the iPhone 13's display, it still generally looks great.
Under the hood, the phone features an Apple A14 Bionic processor, which means that it should be powerful enough to handle anything you can throw at it, whether it be mobile gaming, productivity, or anything else.
On the back of the phone, you'll get a dual-camera system. That includes one 12-megapixel main camera and one 12-megapixel ultrawide camera. It doesn't have the larger sensor on offer by the newer models, but it still takes excellent photos in almost all situations, including low light. You won't get a dedicated telephoto camera here.
Generally speaking though, the iPhone 12 should last you for years to come. It may be a year old, but Apple is known for supporting devices for years, and most won't notice a huge difference in the experience between the iPhone 12 and more recent models.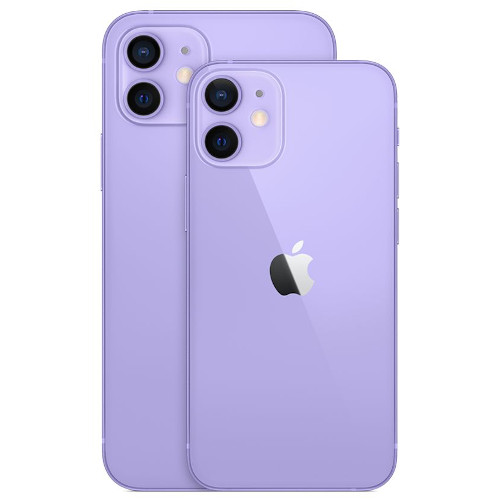 Apple iPhone 12