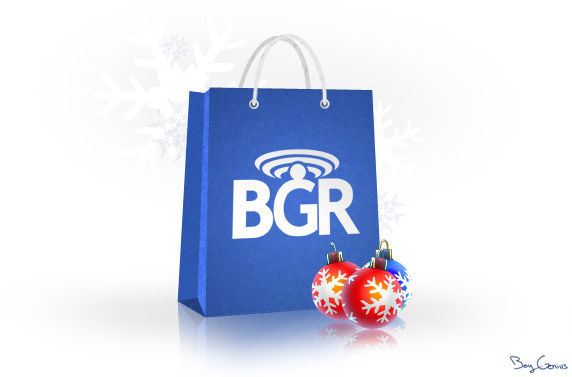 Every year countless gifts are given during the holidays. Some of them are great, and some of them… well, you can't win 'em all. We've never done a Gift Guide before but with countless new products popping up almost weekly, we're surprised those of you who aren't glued to BGR are able to pick out a gift at all. Sorting everything by price point didn't make much sense as the average price of what's listed is around $199 after rebate, so we sorted it by lust-factor. We're working on a couple other Gift Guides but in the meantime, here's our cell phone one.
It's fine, you don't have to gift wrap it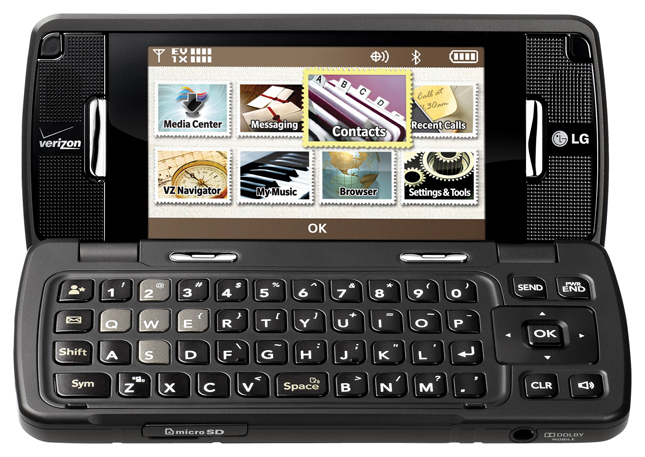 LG enV TOUCH
If your loved one drops your smartphone like a hot potato because it's "too complicated", the LG enV TOUCH may be the perfect gift. Featuring an external 3 inch touchscreen, QWERTY keyboard, drop dead easy menu controls and an HTML browser that runs over an EV-DO Rev. A connection (read: fast), the enV Touch has made our most worthy list for moderately geeky folk this holiday season.
Available exclusively at Verizon Wireless for $99.99 with two year agreement after mail in rebate.
BlackBerry Curve 8520
The latest BlackBerry in the Curve-series from Research In Motion is the BlackBerry Curve 8520, and it packs a punch for a pretty small price. Is it top of the line? No, but it can most definitely get the job done if you're considering it as a gift for a young professional, recent college-bound individual, or even a mother or father. Everything is neatly packed into this QWERTY keyboard BlackBerry. Things like a 2 megapixel camera, Wi-Fi, extra memory for installing applications and games, and a super long lasting battery round the feature-set
Available from T-Mobile and AT&T in the U.S. starting at $129.99 with two year agreement after mail in rebate.
Sprint HTC Hero
The second best Android handset in the U.S. definitely deserves some love, too, and whomever ultimately ends up receiving the Hero will probably be a happy camper. Featuring a great display, 5 megapixel camera, Wi-Fi, GPS, and an intuitive user interface (read: it's simple to use), there's not a whole lot bad to say about Sprint's Hero. The price is even attractive.
Available exclusively from Sprint for $179.99 with two year agreement after mail in rebate.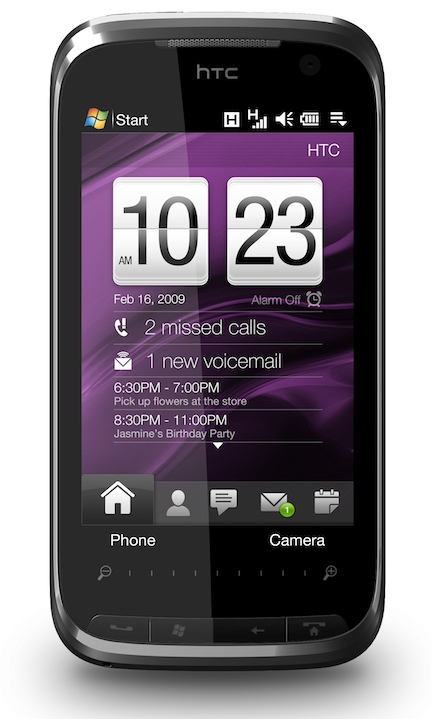 HTC Touch Pro2
HTC's update to their original Touch Pro is practically available on all major carriers in the U.S., and for good reason. If you're the business type that demands a Windows Mobile handset and are big on conference calling while on the move, there isn't anything better. It's one of the most enjoyable phones we've ever used to talk on, and its call quality / conference calling / speakerphone is more or less unmatched. It's a little pricey, though.
Available from T-Mobile, Sprint, AT&T, and Verizon Wireless for $299-$349.99 with two year agreement after mail in rebate.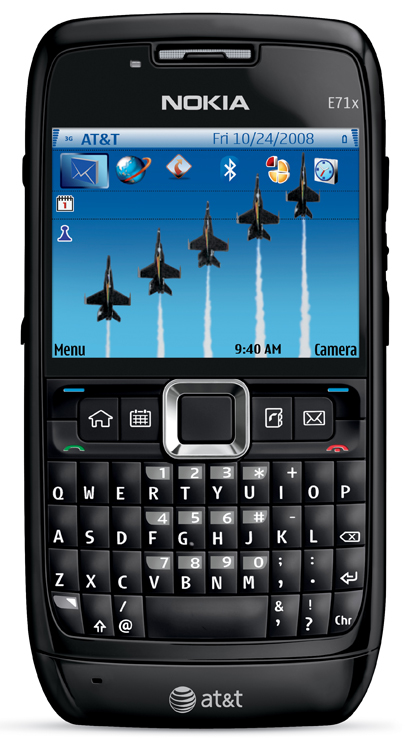 Nokia E71x
It's not brand new, but it's still one of the finest devices that handset-leader Nokia manufactures. What do you get in such a small package? 3G connectivity, Wi-Fi, GPS, a 3 megapixel autofocus camera, a decent QWERTY keyboard and an all black finish. The operating system that powers the E71x is getting a little dated, but that doesn't mean that there aren't a host of applications and games available for it. Plus, you can't really beat the price.
Available exclusively from AT&T for $49.99 with two year agreement after mail in rebates.
Aww, I love it!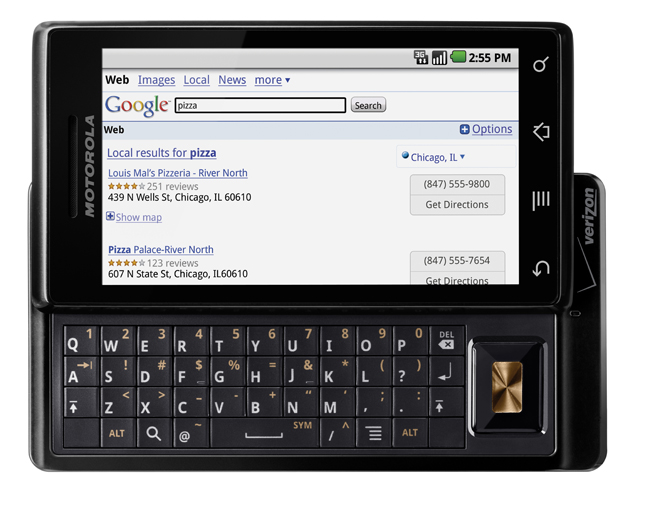 Motorola DROID
There are no ifs, ands, or buts. Motorola's DROID handset is simply the greatest Android phone to date, and from what we're hearing, it's a hot seller. If you're looking for a gift for your anarchist, anti-establishment son, or maybe a husband that gets caught trying to jailbreak his iPod touch, then maybe they might enjoy an Android phone by Motorola. If you're looking for a gift for a daughter, sister, or wife, the DROID might not be the best choice, however.
Available exclusively on Verizon Wireless for $199 with two year agreement after mail in rebate.
Dude, fetch me a paper bag, I can't breathe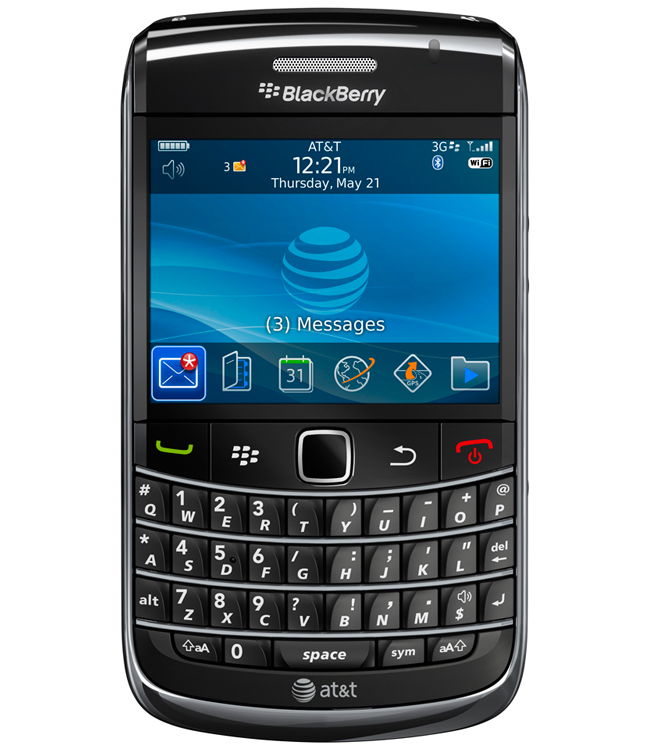 BlackBerry 9700
There isn't much to it: if your loved one is a BlackBerry-addicted individual and demands the best, there really isn't anything better. From the pocketable design to the always functional keyboard, global roaming and multimedia features, the BlackBerry 9700 has our vote for the best BlackBerry of all time. (Beyonce music video available for download separately).
Available from AT&T and T-Mobile in the U.S. for $199 with two year agreement after mail in rebate.
iPhone 3GS
Look, they've begged you each and every year, you might as well just give in this time. The iPhone 3GS is Apple's latest smartphone straight out of Cupertino and it's a beauty. With an unmatched user interface and practically limitless applications and games (just watch out for those iTunes email receipts), this is one iPod that will be sure to keep the kids, nephews, parents, and even grandparents quiet. And happy, too. Just make sure they're wearing headphones because we're heard enough Andrea Bocelli out off Grandma's iPhone.
Available exclusively on AT&T in the U.S. in both 16GB and 32GB sizes for $199 or $299 respectively with two year agreement.
Andrew Munchbach and Kelly Kodgkins also contributed to this article.
Happy holidays, y'all!