September is thankfully going to be jam-packed with tons of new TV shows to enjoy, following a bit of a dry period overall last month. I've already found myself hooked on a new Japanese reality series on Netflix, and there are also some highly anticipated spinoffs coming to several other major streamers that I can't wait for this month and that I know I'll get sucked into. Indeed, each streamer, including Netflix, has at least a handful of new series this month worth checking out, and in this post, we'll take a closer look at five of the most-anticipated TV shows that belong on your watch lists (as voted on by Rotten Tomatoes users).
The TV shows below span Netflix, Peacock, Prime Video, and AMC. Social media followers of Rotten Tomatoes, as well as respondents to a poll from the review aggregation site, made these Top 5 picks — including a two-way tie for first place. We'll countdown from #5 to #1 on this list of September's most-anticipated TV shows, starting with a returning Netflix favorite in fifth place. Let's go!
#5: Sex Education: Season 4 (Netflix)
"A lot has happened since our first writers' room in 2017," Laurie Nunn, the creator, lead writer, and executive producer of Netflix's Sex Education, wrote in an open letter to fans ahead of the hit show's fourth and final season (coming on Sept. 21). She adds that, at the time, the writers spent a month in a cramped office above a sex shop, talking about what it felt like to go through puberty. "The painful awkwardness, first crushes, and big, big feelings."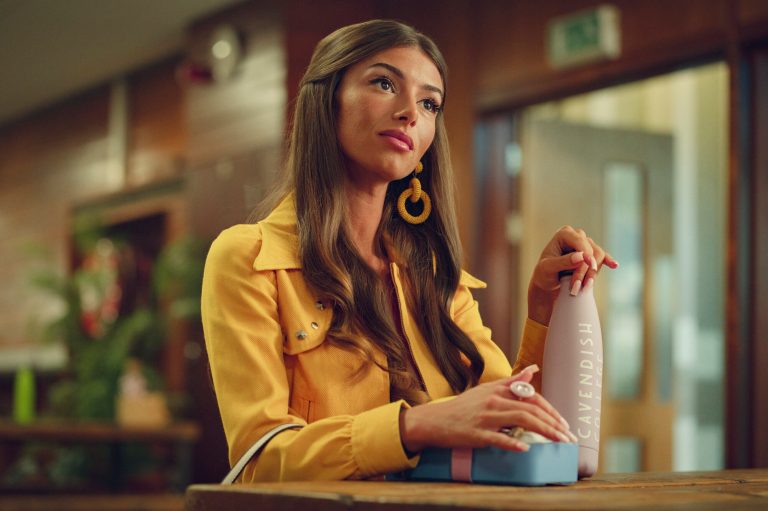 She continues: "We wanted to make a show that would answer some of the questions we all used to have about love, sex, friendship, and our bodies. Something that would have helped our inner teenagers feel a little less alone. It's been overwhelming seeing how the show has connected with people around the world, and we hope it's made some of you feel a little less alone, too."
The residents of Moordale are going out on a high in the final season, which promises to be full of love and laughter, tears, friendship, and even both new and old relationships. Also, joining the core cast that's led by Asa Butterfield as Otis Milburn, the newcomers this time around include Schitt's Creek star Dan Levy as well as model Jodie Turner Smith.
#4: The Walking Dead: Daryl Dixon (AMC)
Next, who's ready for The Walking Dead's second major spinoff series (after the Manhattan-based Dead City that was focused on Negan and Maggie)? This time around, we're focused on the fan-favorite and still ridiculously cool Daryl Dixon, who wakes up in France of all places and then sets out to find his way back home.
AMC is apparently feeling optimistic enough about the show, which debuts on Sept. 10, that the network went ahead and announced a second season back in July during San Diego Comic-Con. Here's the official synopsis of the new series:
"In The Walking Dead: Daryl Dixon, Daryl (Norman Reedus) washes ashore in France and struggles to piece together how he got there and why. The series tracks his journey across a broken but resilient France as he hopes to find a way back home. As he makes the journey, the connections he forms along the way complicate his ultimate plan. The series stars Norman Reedus, Clémence Poésy, Adam Nagaitis, Anne Charrier, Eriq Ebouaney, Laika Blanc Francard, Romain Levi, and Louis Puech Scigliuzzi and is executive produced by Scott M. Gimple, showrunner David Zabel, Reedus, Greg Nicotero, Angela Kang, Brian Bockrath, and Daniel Percival."
#3: Castlevania: Nocturne (Netflix)
The next installment in the Castlevania universe hits Netflix on Sept. 28 and promises a beautifully animated character-driven vampire tale.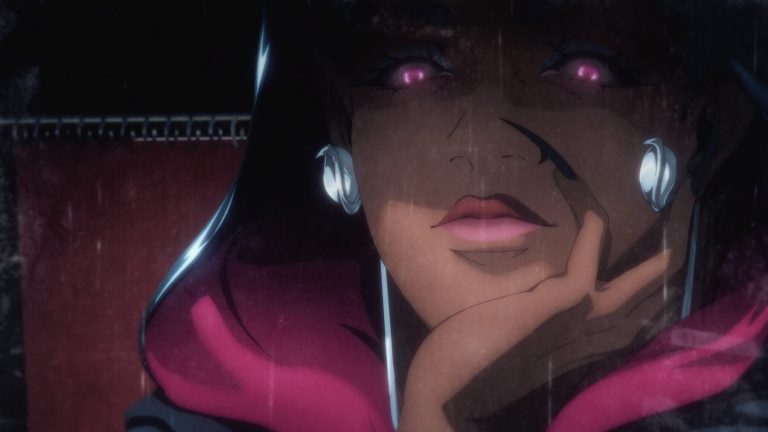 Over eight episodes of a little less than a half-hour each, this Netflix release from showrunners Clive Bradley and Kevin Kolde will unfold against the backdrop of the French Revolution. As the peasant class rises up to confront the aristocracy and fight inequality, a new threat materializes. Per Netflix, it's "a cabal of powerful vampires intent on taking over the world and blotting out the sun forever."
Stunningly animated battles set amid darkly ominous churches are just some of the visual treats this Netflix TV show has in store for viewers.
#2: Gen V (Prime Video)
Prime Video's The Boys is one of the wildest, grossest, and most debauched TV shows the streamer has ever aired. In the show's sort of anti-Marvel universe, the superheroes don't have to hide their identities — but, at the same time, they're also owned and marketed by a powerful organization. Moreover, you also have one group of supes that's corrupt and kept in check by a separate group.
Gen V, coming at the end of the month on Sept. 29, expands the world of the show to a superhero-only university that trains the next generation of heroes (who hope to get lucrative endorsement deals). What kind of hero will you become when you have near-limitless power? That's the fascinating question at the heart of this story.
#1: Tie
The Continental (Peacock): Finally, we come to a two-way tie for the #1 most-anticipated title on Rotten Tomatoes' list of TV shows for September. And speaking as a fan of the John Wick movie franchise, I can't help but agree that Peacock's upcoming John Wick prequel series The Continental is one of the most exciting TV shows, indeed, coming this month.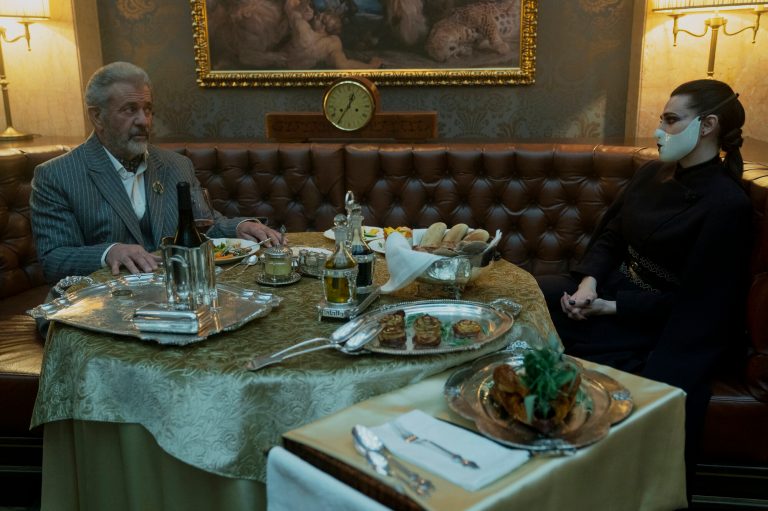 The name of this Peacock series refers, of course, to the foreboding hotel chain shown throughout the Keanu Reeves-led film franchise that served as neutral territory for hitmen and other assorted ne'er-do-wells. The Continental of this miniseries, meanwhile, will take us on a noirish, shootout-filled descent into the underworld of 1970s New York City.
"The three-part event will explore the origin behind the iconic hotel-for-assassins centerpiece of the John Wick universe through the eyes and actions of a young Winston Scott as he's dragged into the hellscape of 1970's New York City to face a past he thought he'd left behind," reads Peacock's series description of The Continental. "Winston charts a deadly course through the hotel's mysterious underworld in a harrowing attempt to seize the hotel where he will eventually take his future throne."
The Wheel of Time Season 2 (Prime Video): Prime Video's fantasy series based on the novels by Robert Jordan features a humble farm boy named Rand al'Thor who learns that he's the so-called "Dragon Reborn," a historical figure who's destined to either save the world or destroy it. A group of powerful sorceresses works to protect him from darkness, and by the end of Season 1, Rand has destroyed the Dark One — though evil remains an ever-present threat in the world of the series.
The sophomore season brings new threats to confront the young friends from the Two Rivers who are now scattered. What's more, the woman who originally found and guided them is unable to help them. Release date: Now streaming.