A pair of sequels to major movie franchises is hitting cinema screens this month, and the reactions to them are proving as different as night and day. If you're among those disenchanted souls constantly bemoaning the lack of originality in Hollywood these days, for example, then the newly released Shazam 2 proving to be a flop will offer more proof that the creative well indeed is dry. But whereas Shazam! Fury of the Gods was a sequel that nobody needed, glowing reviews for Keanu Reeves' new John Wick 4 manage to prove if nothing else that sequels don't have to be cookie-cutter — and that they can keep fans coming back for more when they're done well.
John Wick 4 star Keanu Reeves: 'The film is really epic'
John Wick 4 — in which Keanu Reeves reprises his role as former hitman John Wick — is set to hit theaters this weekend. Ahead of its big screen debut, the film was certified fresh on Rotten Tomatoes. "I think the film is really epic," Reeves gushed in an ABC News interview, and critics seem to agree. The film has an almost-perfect 93% critics' score on Rotten Tomatoes as of this writing, based on 87 reviews.
The official logline for the film, directed by Chad Stahelski: "John Wick (Keanu Reeves) uncovers a path to defeating The High Table. But before he can earn his freedom, Wick must face off against a new enemy with powerful alliances across the globe and forces that turn old friends into foes."
Audience sentiment for all three previous movies has bounced between 81%-86% on Rotten Tomatoes, and in all likelihood, that trend will hold with installment #4 if the critics' score is any indication. No sequel fatigue here, in other words.
With the new Shazam movie, however, it's a much different story.
Critics give Shazam! Fury of the Gods a big thumbs-down
"Some people out there (are) just being … senselessly mean," Shazam! Fury of the Gods star Rachel Zegler tweeted over the weekend. "And it's unnecessary. And I know, I know, 'If you can't handle the heat…' and all that nonsense, and you're right. But our film is actually very good. It's just cool to hate on fun nowadays."
That comment seems to be a reference at least in part to the film earning a "rotten" 52% critics' score on Rotten Tomatoes, based on 182 reviews — with the review site's critics' consensus summary calling the movie "more unfocused and less satisfying than its predecessor."
While the movie does have a strong 88% audience rating on Rotten Tomatoes, I have to question how meaningful that really is. Because when you dig down into the individual reviews themselves, you see ratings that contributed to that 88% score but which are essentially meaningless, like this 2.5/5 star rating from a viewer: "my children enjoyed, but, in the Middle of the movie I fell asleep."
Indeed, director David F. Sandberg himself seems to have been confused about what to make of the Rotten Tomatoes scores for Shazam 2. Our sister publication Deadline, by the way, has reported that the movie was looking at a $30.5 million opening, off 43% from the original film's $53.5 million opening in 2019.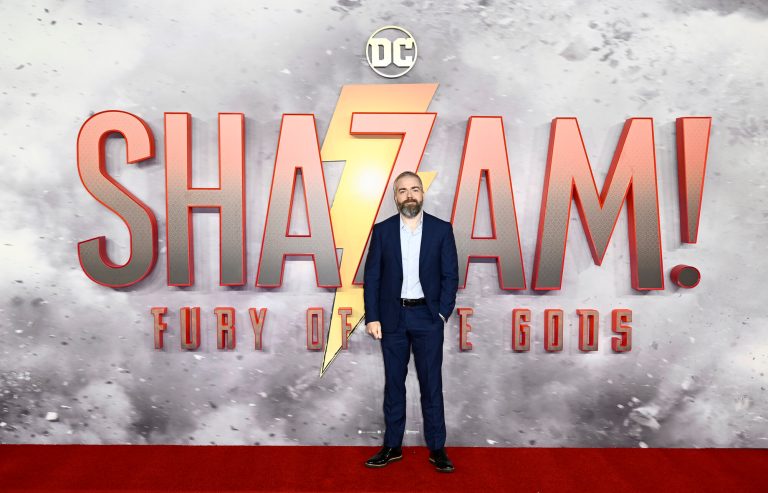 "On Rotten Tomatoes I just got my lowest critic score and my highest audience score on the same film," he tweeted. "I wasn't expecting a repeat of the first movie critically but I was still a little surprised because I think it's a good film. Oh well. As I've been saying for a while now I'm very eager to go back to horror (as well as trying some new things). After six years of Shazam I'm definitely done with superheroes for now."