Amazon's Prime Video streaming service doesn't always get the same degree of attention that Netflix does from critics and writers who regularly cover the streaming space — for obvious reasons, of course, but at the same time, I can't tell you how much great content I've enjoyed on Amazon's streamer that I feel is just flying criminally under the radar.
Dramas like The English, ZeroZeroZero, and Class of '07 are the kind of hidden gems that make me so glad I'm still a Prime subscriber, and they're 100% as good as anything I've seen on Netflix in the recent past (for the unaware, those shows in order include a Western starring Emily Blunt, a Narcos-style crime saga, and an Australian drama that's sort of like a funnier Yellowjackets). Continuing that though, I want to talk below about the streamer's upcoming release slate — specifically, about some of the soon-to-debut Prime Video TV shows and movies that I'm especially looking forward to at the moment.
Gen V
First up, we'll take a look at a few new Prime Video shows — one of which is a spinoff of the wildest, grossest, most debauched, and truly insane thing the streamer has ever aired.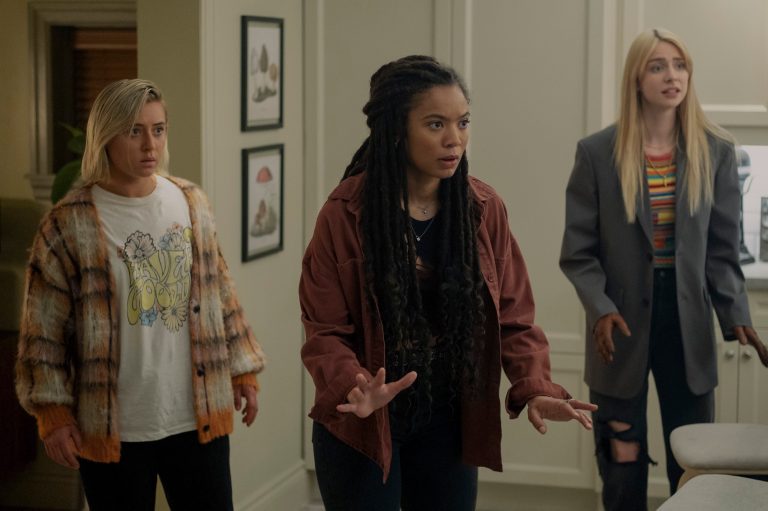 Fans of Prime Video's The Boys revel in the fact that it's the most anti-Marvel superhero show or movie in existence. In this universe, the superheroes don't have to hide away, but at the same time they're also owned and marketed by a powerful organization — and you also have one group of supes that's corrupt and kept in check by a separate group. Gen V, coming in late September, expands the world of the show to a superhero-only university that trains the next generation of heroes (who hope to get lucrative endorsement deals).
What kind of hero will you become when you have near-limitless power? That's the fascinating question at the beating heart of this story. Release date: Sept. 29.
Citadel: Diana
There's not a lot to share about this next Prime Video series yet, other than a couple of important highlights that are strong enough for me to already have this one on my watchlist. In no particular order:
Citadel: Diana, which is a spinoff of Prime Video's Citadel spy drama, stars Matilda de Angelis, who is absolutely fantastic in everything she does (be sure to catch her, for example, in the Italian legal drama The Law According to Lidia Poet on Netflix).
Also, this show is being produced by Cattleya, which is part of ITV Studios and which was behind one of the greatest TV shows of the past decade — the extremely realistic mafia drama Gomorrah.
I know, I know; many of you probably throught Prime Video's OG Citadel series was a dud. But the points above are absolutely reason enough for me to check out the spinoff, whenever it arrives next year. Release date: Coming in 2024.
Expats
Creator and director Lulu Wang's six-part series Expats, based on the internationally best-selling novel The Expatriates, is another Prime Video series that looks pretty compelling.
With a cast led by Nicole Kidman, the series held its world premiere screening just days ago at the Toronto International Film Festival, and here's what to know about it:
Per Prime Video, "Set against the vibrant and tumultuous tapestry of 2014 Hong Kong, Expats centers on three American women — Margaret (Nicole Kidman), Hilary (Sarayu Blue), and Mercy (Ji-young Yoo) — whose lives intersect after a sudden family tragedy. The series interrogates privilege and explores what happens when the line between victimhood and culpability becomes blurred. Brian Tee, who plays Margaret's husband Clarke and Jack Huston, who plays Hilary's husband David, also star in the series." Release date: Coming in early 2024.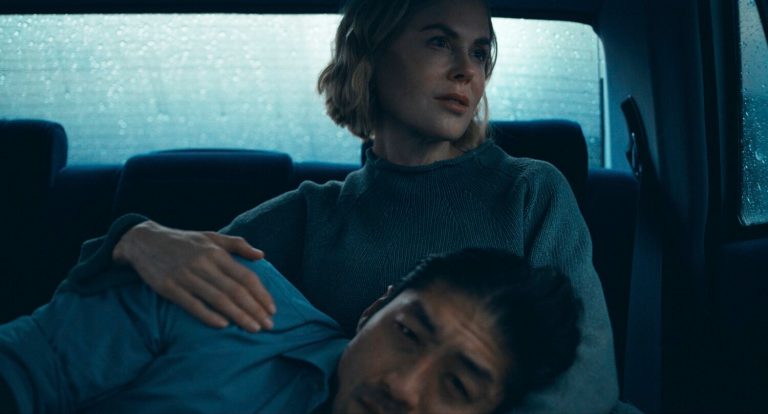 Everybody Loves Diamonds
Here, meanwhile, is another international Prime Video series that looks particularly exciting, given that it's a heist story (I can't help it, I'm a sucker for these): Today, Amazon's streamer unveiled Everybody Loves Diamonds, an Italian drama inspired by the 2003 Antwerp Diamond Heist that was dubbed by global media at the time as the biggest theft of diamonds in the world.
This eight-part series will follow a team of small-time thieves, led by a ringleader who masterminds a plan to get around top-level security and steal precious stones worth millions of dollars from the Antwerp Diamond Centre.
For some additional context as to why this Ocean's Eleven-style heist was so dramatic and will make for a great Prime Video series: The vault with the diamonds was underground and protected by everything from infrared heat detectors to a seismic sensor, a lock with 100 million possible combinations, as well as Doppler radar. To say nothing of the private security team that guarded the facility. Release date: Oct. 13.
Totally Killer
Finally, we come to two movies that are on my list of Prime Video releases that I can't wait to watch. Coming next month, for example, is another Prime Video collaboration with Blumhouse Television that will be perfect for the Halloween season.
Totally Killer is a film that mixes slasher horror and comedy with time travel and the outrageous culture of the 1980s, and it's also the first genre film from director Nahnatchka Khan's (Always Be My Maybe, Fresh Off the Boat). From Prime Video's official synopsis, the infamous "Sweet Sixteen Killer" has resurfaced on Halloween night to claim a fourth victim — 35 years after the shocking murder of three other teens.
"Seventeen-year-old Jamie (Shipka) ignores her overprotective mom's (Julie Bowen) warning and comes face-to-face with the masked maniac and, on the run for her life, accidentally time-travels to 1987, the year of the original killings. Forced to navigate the unfamiliar and outrageous culture of the 1980s, Jamie teams up with her teen mom (Holt) to take down the killer once and for all, before she's stuck in the past forever." Release date: Oct. 6.
A Million Miles Away
Last but not least, this final upcoming Prime Video is on my list because I'm a softie and a sucker for inspirational, feel-good stories. Based on the book "Reaching for the Stars: The Inspiring Story of a Migrant Farmworker Turned Astronaut" by José Hernández, A Million Miles Away, starring Michael Pena, is about dreamers and was inspired by the real-life story of a NASA flight engineer named Jose Hernandez.
The story follows Jose and his close-knit family of migrant farm workers on a journey of more than a decade, one that took him from a rural village in Mexico to the fields of San Joaquin Valley and, ultimately, more than 200 miles above the Earth to the International Space Station.
It feels like this one is going to be a rousing tear-jerker, built around the community of support from Jose's hard-working parents, relatives, and teachers who helped him achieve an audacious goal ("Who better to leave this planet, and dive into the unknown, than a migrant farm worker?"). Release date: Sept. 15.