Ladies and gentlemen, it looks like we have a strong contender for the biggest Netflix bomb of 2023. Following the controversy surrounding the streaming giant's newly released docuseries Queen Cleopatra — produced and narrated by Jada Pinkett Smith — this 4-part "docudrama" has debuted to literally the worst possible audience score a piece of content can receive from Rotten Tomatoes:
One percent.
That's where the Rotten Tomatoes audience score for Queen Cleopatra currently stands as of this writing, which is kind of amazing. I've rarely, if ever seen an audience score this low, and the only thing that comes close that I can recall off the top of my head is National Geographic's 2021 documentary Fauci, the audience score for which currently stands at 2%.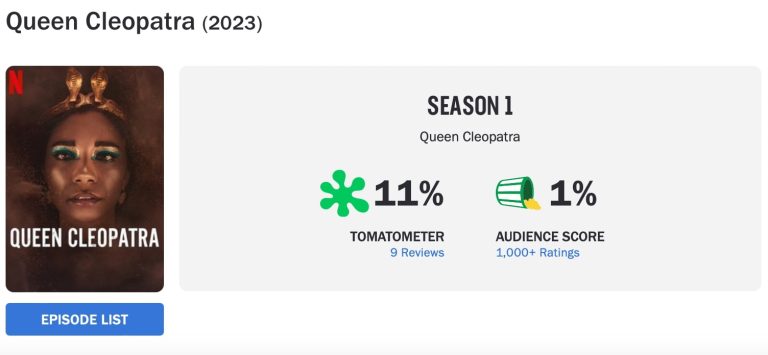 About Queen Cleopatra, I think it's also worth pointing out that the series is currently the #6 Netflix TV show in the US today (per the Top 10 row of content inside the app). I've explained in the past how that "Top 10" label is really kind of a misnomer, because it's more a signal of recency as opposed to popularity. How else to explain why newly added box office bombs shoot all the way to #1 on Netflix, or that one of the Top 10 shows on Netflix has just earned the lowest possible score you can get on Rotten Tomatoes (besides zero)?
As for the controversy that dogged Queen Cleopatra prior to its release, that's due to what critics have blasted as a kind of historical revisionism. The decision was made to cast Cleopatra in the series as black, a lack of definitive historical evidence notwithstanding. "Blatant historical misconception," opined the Egyptian Ministry of Tourism and Antiquities, which has said that while Cleopatra's ethnicity has been the subject of much debate, the record suggests she was Greek and descended from a Macedonian dynasty.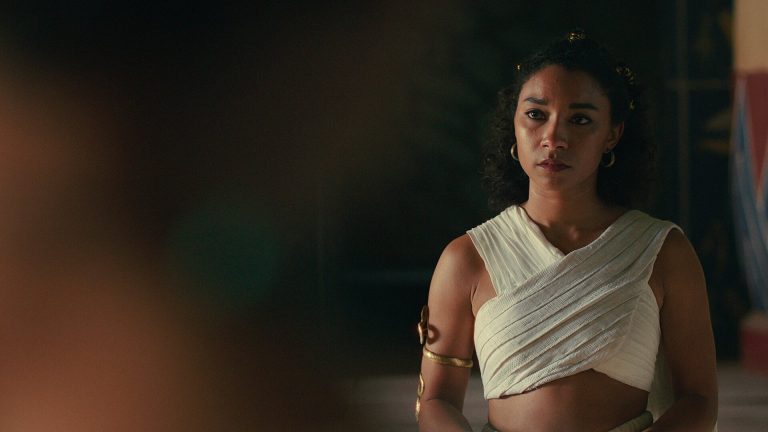 "Her ethnicity is not the focus of Queen Cleopatra, but we did intentionally decide to depict her of mixed ethnicity to reflect theories about Cleopatra's possible Egyptian ancestry and the multicultural nature of ancient Egypt," the producers said, in a statement released by the streamer.
As you can see from the Rotten Tomatoes scores above though, that explanation has produced a series that's satisfied neither fans nor critics. A quick search on YouTube for "Queen Cleopatra," meanwhile, brings up the series' trailer (which you can check out below) at the very top, and it's followed by one video after another castigating Netflix and the series, with titles like: