When Grauman's Egyptian Theater opened its doors during the silent film era in 1922, it was the first venue to host a splashy Hollywood premiere — for Robin Hood, starring Douglas Fairbanks as the beloved vigilante. An opulent movie palace on Hollywood Boulevard, it stood for years as an avatar of Tinseltown glamor. Until, of course, times changed; technology evolved, turning cinemas into relics of the past now that smartphones and new Netflix releases have supplanted for many audiences the imperatives of a big screen.
Those are also some of the reasons that make this coming week so noteworthy — not just for the streamer, but also for a highly anticipated new Netflix film starring Michael Fassbender, as well as for the 101-year-old and newly refurbished Egyptian Theater. The restoration and reopening of which came thanks to a partnership between American Cinematheque and, ironically, Netflix.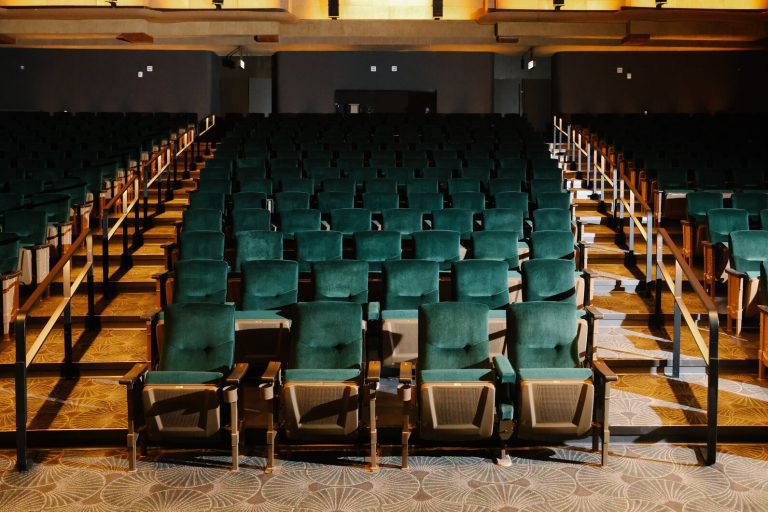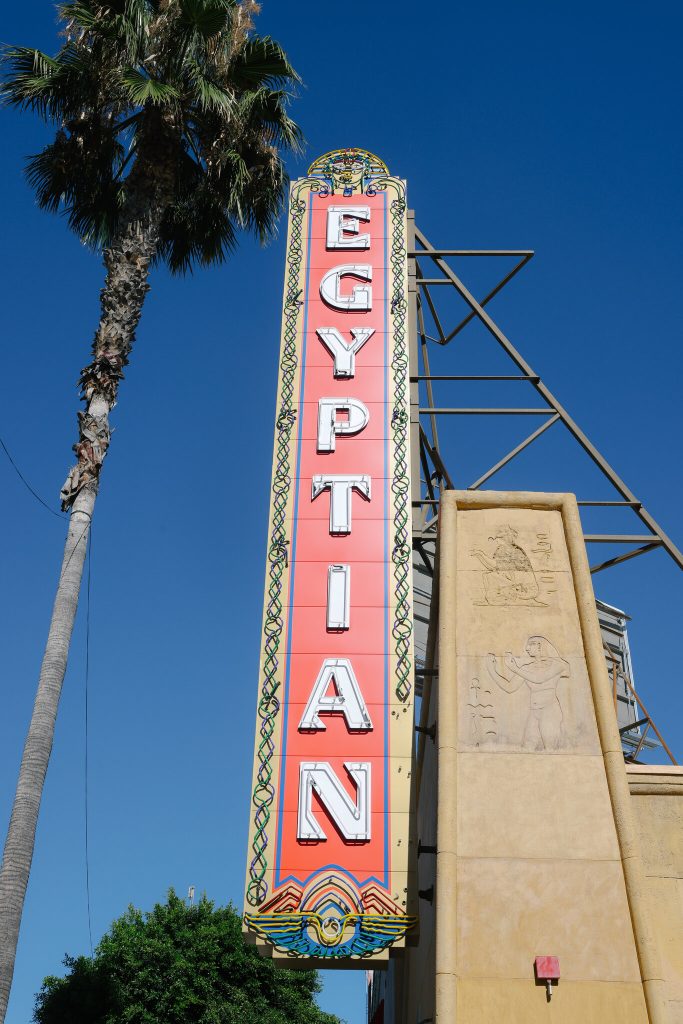 The biggest of next week's Netflix releases, by far, is director David Fincher's The Killer — a psychodrama that goes inside the mind of an assassin-for-hire played by Fassbender (based on the celebrated graphic of the same name from writer Matz and artist Luc Jacamon). But not only is this film a sleek, violent, and taut-as-a-wire crime story from a director who does dark drama as well as anyone. Netflix also decided to reopen The Egyptian with a screening of The Killer, followed by a Q&A with the director.
And as if that wasn't enough of an "event" for the streaming giant, Netflix is also squeezing even more juice out of all this by releasing a documentary next week about the reopening of the Egyptian. The documentary, which revisits the glory days of Hollywood, hits Netflix the day before The Killer begins streaming, and we'll take a look at both of these new releases below (along with a few others worth checking out next week).
Directed by Angus Wall, Temple of Film includes interviews with Guillermo del Toro, Rian Johnson, Lynette Howell Taylor, and Autumn Durald Arkapaw, as well as The Egyptian's restoration architect Peyton Hall. From Netflix's summary: "Guillermo del Toro, Rian Johnson, and other filmmakers look back at LA's historic Egyptian Theatre as it returns to its former movie palace glory."
As for The Killer, here's another reason to be excited for Fincher's latest:
It saw him reunite with screenwriter Andrew Kevin Walker, with whom Fincher created the ultimate serial killer thriller SE7EN. "I love the idea of the code amongst assassins," Fincher says in a Netflix promotional interview. "But from a storytelling standpoint, what made this rise to the level of 'We should do this next' was how it dealt so specifically with subjectivity. You are inside this guy's head."
The movie puts viewers inside the mind of a professional killer, letting them also see how the killer's worldview contrasts with reality. Continues Fincher: "If you're tapped into their thoughts, how do they reconcile what they do with what they believe?"
Fassbender plays the unnamed killer with a feral grace and intensity. He's obsessive about his routines. He does yoga. He repeats mantras to himself. In addition to, oh yeah, killing people for money. All told, a big and quite satisfying new release from the streamer.
New can't-miss Netflix documentary releases
The Killer would be one of the biggest Netflix releases no matter when the company chose to release it, but it's an especially good thing that it happens to be coming next week. Whether it's the effect of the ongoing Hollywood strike or something else, the coming days are particularly light as far as new Netflix content goes. That said, in addition to Fincher's new movie here's what else I'll be checking out next week:
The Billionaire, the Butler, and the Boyfriend: This French docuseries explores the story of conflict between the world's wealthiest woman and her daughter, which spiraled into a national scandal. Release date: Nov. 8.
Cyberbunker: The Criminal Underworld: In this documentary film, two worlds collide in a German tourist town. Per Netflix, "This documentary reveals how a group of hackers powered the darkest corners of the internet from a Cold War-era bunker in a quiet German tourist town." Release date: Nov. 8.