As we wind down the month of May, the newest batch of Netflix releases that we have to look forward to includes our final goodbye to Manifest (for real this time), plus a host of new comedies, international titles, and much more — highlights of which we'll get into below as part of our latest weekend look-ahead.
And in addition to the new recommendations of what to watch below, don't forget to check out some of our other recent Netflix coverage highlights if you need more ideas, including:
Netflix releases Manifest Season 4 Part 2
Moving right along, let's start with the reminder that Netflix show cancellations are an increasingly common occurrence these days, with the streaming giant frequently angering large and disparate fandoms that are left reeling when the company pulls the plug on a show. It's much less common for the streamer to bring a show back from the dead — though there are plenty of high-profile exceptions to that rule.
Manifest, from creator Jeff Rake, is perhaps the best example of this.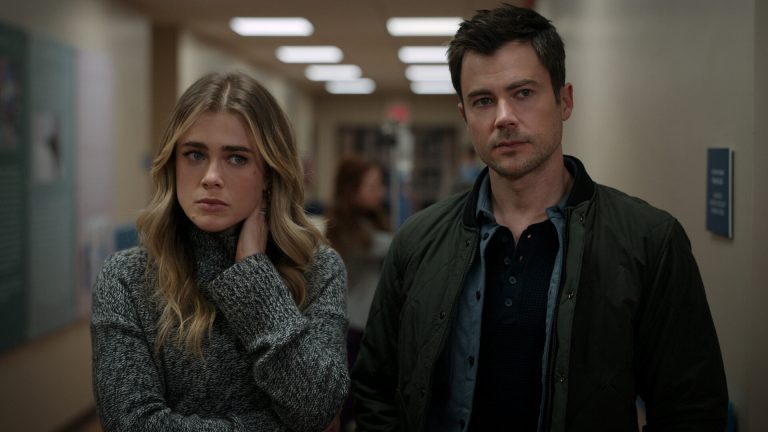 A show that ran for three seasons on NBC originally, before the network abruptly cancelled it (leaving the story unresolved), Manifest's legion of fans drawn to the show's potent mix of drama, sci-fi, and spirituality mounted a grassroots campaign to revive the show — organizing themselves to such a degree that they turned it into a surprise Netflix hit, and gave Netflix no choice but to bring it back to life for one more season.
On June 2 — a key date, of course, that Manifesters know as the Death Date for passengers on Flight 828 — Netflix is releasing the final 10 episodes of Manifest, just one of many instances where Netflix got fully on board, no pun intended, with the mythology around the show. Netflix announced the release date for this final batch of episodes, for example, back on April 7, which was the date in 2013 when the Montego Air Flight 828, so central to the show's storyline, took off from Jamaica.
"I couldn't be more excited for June 2nd," Rake wrote on Twitter. "I wish I could be with all of you as you watch the final batch. This is our story. This is our ending. Thanks to you. Enjoy."
What else to watch
I Think You Should Leave With Tim Robinson (Season 3): Comedian Tim Robinson's zany sketch show returns with six episodes that showcase the SNL vet's zany and off-the-wall comic sensibilities, with guest stars this time around, including Jason Schwartzman, Tim Meadows, Fred Armisen, Will Forte, and Beck Bennett, to name just a few. Release date: May 30.
The Days: Netflix's version of the HBO masterpiece Chernobyl revisits the nuclear accident that occurred at the Fukushima Daiichi nuclear power plant over seven days in 2011. The catastrophe was set in motion by a powerful earthquake, followed by a tsunami. Release date: June 1.
Blood and Gold: World War II movies don't get much more violent and pulse-pounding than this quasi-homage to Tarantino's Inglourious Basterds, from director Peter Thorwarth. The plot: "At the bitter end of WWII, a German deserter and a young woman are drawn into bloody battle with a group of Nazis hunting for hidden gold." Now streaming.
Mixed by Erry: Music, nostalgia, and ambition combine to form a gem of an Italian-language Netflix original film, about an aspiring DJ and his two brothers. They go from smuggling self-made mixtapes in the Naples of 1980 to being record producers wanted by the law. Release date: May 31.
One more Netflix new release to check out
This final Netflix release coming next week that I want to mention isn't a piece of original content from the streamer, like the titles above. I want to spotlight it, regardless, because this third-party action thriller also hits Netflix next week (on June 1) — and I remember it getting my pulse racing when I saw it in the theater years ago.
The Kingdom, from 2007, stars Jamie Foxx, Chris Cooper, Jason Bateman, and Jennifer Garner, and it's about a team of US government agents sent to destroy a terrorist cell in Riyadh, the capital city of Saudi Arabia (the titular kingdom).
Ignore the critics on this one (The Kingdom has a 51% critics' score on Rotten Tomatoes) and add it to your list anyway when Netflix releases it in just a few days. There's a reason The Kingdom has a much stronger 76% audience score on Rotten Tomatoes, based on more than a quarter million user reviews. It's got a decent story for fans of military thrillers, and the protracted gun battle and rescue mission over the final, eh, 30 minutes or so of the movie basically had me on the edge of my seat and my heart racing nonstop.