I had one overriding thought after watching the trailer for Netflix's upcoming World War II movie Blood & Gold — in which a German deserter, during the final days of the war, finds himself battling SS troops who are scrambling to find a hidden stash of gold.
Tonally, and visually, the new movie from filmmaker Peter Throwarth coming on May 26 feels like a German version of Quentin Tarantino's Inglourious Basterds (in other words, count me in!).
Both films, among other things, stay away from big battles and the expansiveness of the war — giving us, instead, individual protagonists on a daunting personal quest against Nazis. Even better, Blood & Gold is from a German director who's already proven himself a hitmaker on the streaming giant (his first Netflix movie was 2021's Blood Red Sky).
Throwarth himself, in a promotional interview with Netflix, went so far as to rave about Tarantino's 2009 classic that, without its influence, Blood & Gold probably wouldn't exist.
What it's about: The action takes place during the spring of 1945 and introduces us to a German deserter named Heinrich. While on his way home from the front and desperate to see his daughter again, Heinrich stumbles into a marauding band of SS troops — whose leader decides to leave him hanging from a tree. At the last minute, though, a young and courageous farmer named Elsa cuts him down, saving his life.
While Heinrich hides out on her farm, the SS troops antagonize a nearby village by scouring it for hidden treasure. Heinrich and Elsa soon find themselves unwittingly dragged into the hunt for the gold — and into a bloody showdown at the village church.
"The Americans recognized early on that the experiences of the Second World War could also be dealt with in a different way, with more entertainment," Throwarth said in the aforementioned Netflix interview, per an English translation.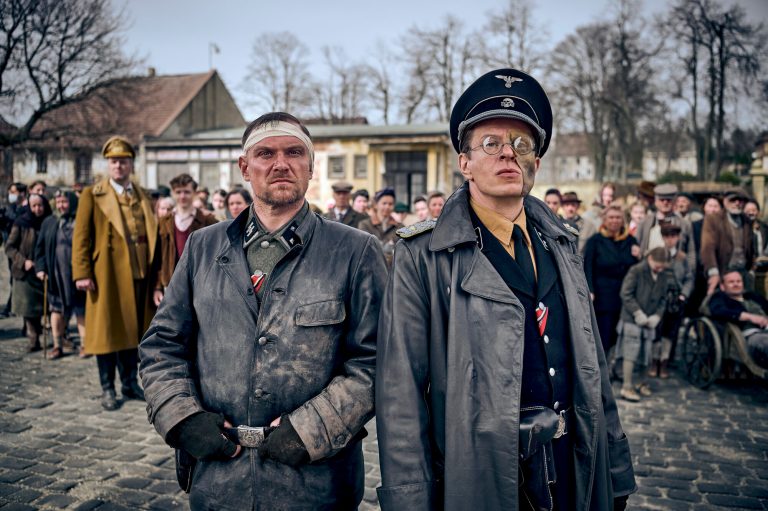 "And then, of course, there was Quentin Tarantino with his Inglourious Basterds … Of course, I can understand that we Germans couldn't deal with our history so casually, and yet it's a way of processing certain things. Blood & Gold is an action film adventure that's fun, yet soulful … Incidentally, I found it particularly exciting that the absurdity of war can't actually be portrayed any better than when Germans fight against Germans."