All of the streamers keep us busy each week with new shows to write about and enjoy, and this coming week is no exception. Beyond our usual article running down the latest slate of Netflix releases worth checking out over the coming week, what you'll find below is a selection of some of the biggest new titles worth watching on Hulu, HBO Max, and Apple TV Plus, among other platforms. Clear your schedules, because there's a lot of great new TV to get to.
New on Apple TV Plus: Shrinking debut + new episode of Servant
First, while everyone waits for Apple to finally drop some morsel of news about the long-awaited third season of Ted Lasso besides "it's coming this spring," here's a consolation prize to tide you over in the meantime:
Some of the same team behind that hit Apple show are behind another new comedy that's now streaming on Apple TV Plus. Shrinking, starring Jason Segel as a grieving therapist, has some of that same Lasso-style life-affirming energy, and it's rounded out by a stellar cast that includes Harrison Ford as well as Jessica Williams.
When we first meet Segel's Jimmy Laird, it's been a year since his wife Tia was killed in a car accident. Compounding Jimmy's grief is the fact that he and his wife were fighting during their last interaction. At work, Jimmy's colleagues include fellow therapists Paul (Ford) and Gabby (Williams), the latter of whom steals practically every scene she's in, and is so likable I wish her character was real.
What I most appreciate about the series after watching the press screeners is that there are no moralizing or simplistic answers wrapped up in a candy-coated New Age-y shell.
Sure, there's plenty of humor here and Roy Kent-style swearing to lighten the mood, but Shrinking is also at its best when it avoids fortune cookie pablum and presents grief as the long dark tunnel that it is. And how no one is meant to navigate their way through it passively, or alone.
Servant Season 4, Episode 3
While we're on the subject of Apple's streamer, by the way, it's got a new episode of a different original series that's wowed critics and fans.
The third episode of Season 4 of M. Night Shyamalan's Servant is now available to stream. The show currently has a 91% critics' score on Rotten Tomatoes, and per Apple here's what to know about the show. It follows "a Philadelphia couple in mourning after an unspeakable tragedy creates a rift in their marriage and opens the door for a mysterious force to enter their home. Following its suspenseful season three finale, season four brings the final chapter of the Turner story to an epic and emotional conclusion.
"Leanne's war with the Church of Lesser Saints heightens, threatening Spruce street, the city of Philadelphia and beyond. Meanwhile, the shattered Turner family must not only confront the increasing threat of Leanne, but the certain reality that Dorothy is waking up. As the Turner family brownstone continues to crumble, questions are finally answered: who is Leanne Grayson and who is the child in their home."
Other new shows to check out
Beyond those new shows on Apple TV Plus, meanwhile, here's a look at a few other worthwhile streaming TV series to check out now across a variety of other platforms:
The Last of Us (Episode 3): HBO's latest pop culture juggernaut, its adaptation of the survival horror video game franchise The Last of Us, drops its third episode on Sunday. Unsurprisingly, HBO has also just announced that the hit series will get a sophomore season (following the largest week-two increase in viewership for any HBO series in the network's history).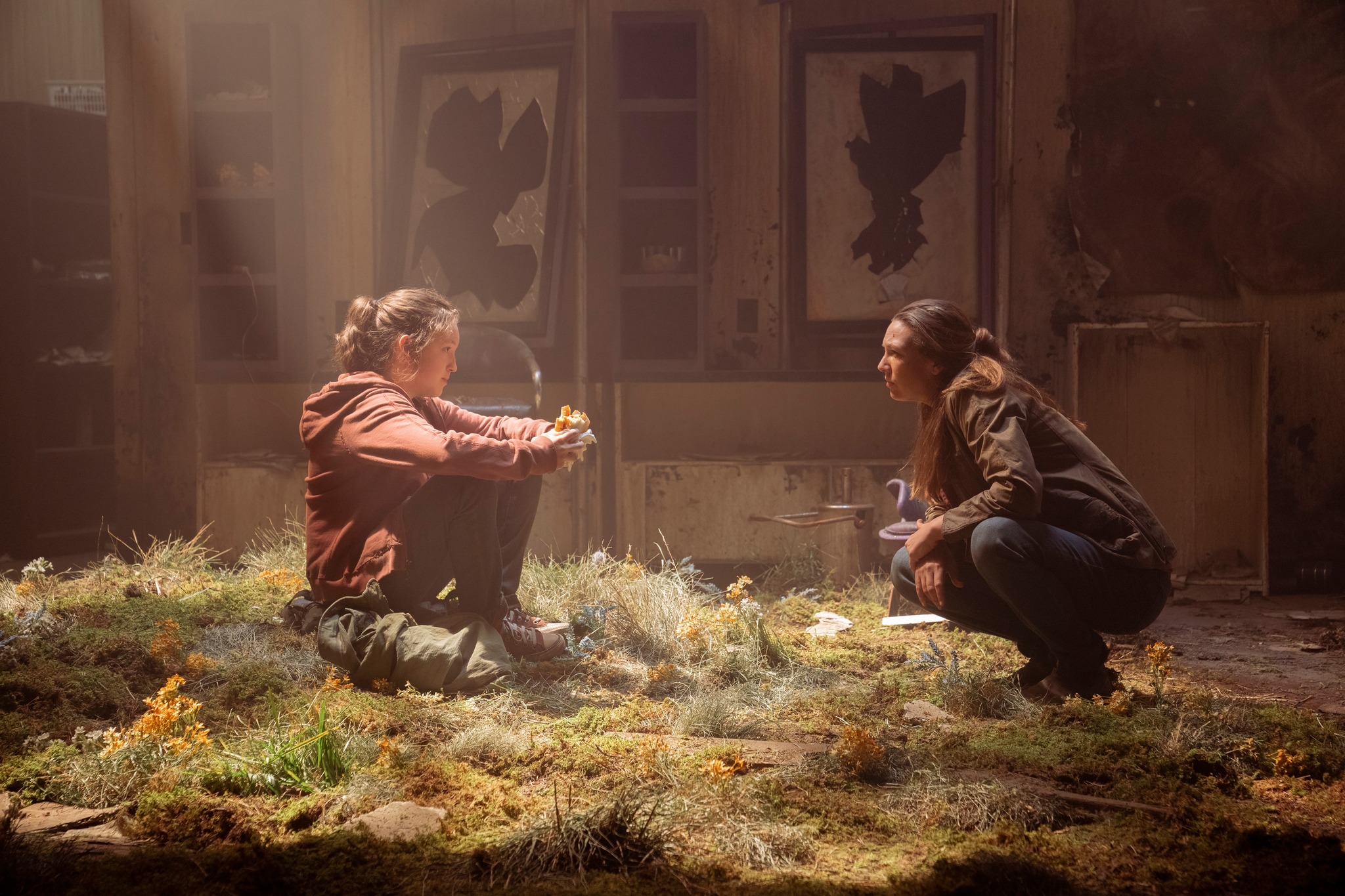 How I Met Your Father Season 2: Among several other new shows now available to stream, Hulu's spinoff of CBS' How I Met Your Mother has just returned for its second season. How I Met Your Father, starring Hillary Duff as the main character (Sophie), recreates the dynamic of the original, in that an older version of Duff's character is recounting to her son in the year 2050 how she met his father.
Poker Face: Last but not least, four episodes of the Natasha Lyonne-led Poker Face are now available to stream on Peacock, which might have finally found its first breakout hit with this crime procedural starring Lyonne from creator Rian Johnson. Lyonne's character is basically a human lie detector who solves crimes, and there will be one new episode every Thursday going forward. From Peacock's official synopsis of this new show:
"Poker Face is a 10-episode mystery-of-the-week series following Natasha Lyonne's Charlie, who has an extraordinary ability to determine when someone is lying. She hits the road with her Plymouth Barracuda and with every stop encounters a new cast of characters and strange crimes she can't help but solve."