The opening moments of Hulu's new comedy Extraordinary — a half-hour, 8-episode series that, full disclosure, I'm completely obsessed with — present the viewer with a familiar scene and a commonplace exchange. A young woman named Jen, dressed to the nines, is shown applying for a job in what looks to be some sort of conference room. She hands a stack of papers to her interviewer, and the back-and-forth begins.
The familiar questions: Why do you need this job … what do you bring to the table. .. you get the idea. Where things take a sharp turn, however, is when Jen starts blurting out uncomfortably truthful answers.
How was your journey?
"It was terrible! I got the bus, because I'm poor, and it smelt like warm, raw chicken. And I'm really nervous so I thought I was going to s**t myself the whole way in — but I didn't! And if I'm sitting weirdly, it's because I think my tampon's come out … but I didn't have time to go to the bathroom downstairs, because I slept in …."
Hulu's new comedy Extraordinary
From there, you can only imagine Jen's answers to questions like why she wants this job — and then, when the interviewer who's wearing an eye patch asks if there's anything else Jen wants to ask, Jen can't help but inquire as to whether there's a gross, ugly hole behind that patch.
It's all because, as the interviewer explains to Jen — and, by extension, to us — drawing out exceedingly truthful answers from people is this interview's gift. Her "power," in the parlance of the show.
That's also the simple premise behind Extraodinary's plot: In the normal and modern-looking world of this show, everyone gets their "power" — anything from super-strength to shape-shifting — by their 18th birthday, or shortly thereafter. Everybody, that is, except Jen.
Her boss at work, for example, is an older woman who still looks like a small child (not sure how that's a superpower, but there you go). Jen's sister, a virtuoso on the violin, learns her power is super-strength when she accidentally rips off the front door of her refrigerator. Throughout Episode 1, Jen is shown talking to her dad — but, at the end of the episode, we see Jen, still on the phone with him, curling up on the bed with her flatmate as the flatmate channels the voice of Jen's dad (talking with people in the afterlife is her superpower, which is how the show tells us Jen's dad is dead).
The show, in my opinion, offers the perfect mixture of zaniness, heart, irreverent humor, and commentary about growing up, making this one of my favorite binges on Hulu in quite some time. Here's the official Extraordinary synopsis from Hulu, which also adds what's a kind of moral of the show:
"Ten years ago, everyone over the age of 18 got their superpower. But Jen, a painfully self-aware 25-year-old woman, is still waiting to get hers. She'd take anything at this point. Adrift in a big, confusing world and armed with nothing but a bit of hope, a lot of desperation, and her flatmates, Jen begins her journey to find her maybe-superpower. But in doing so, she might discover the joy of being just kind of ok."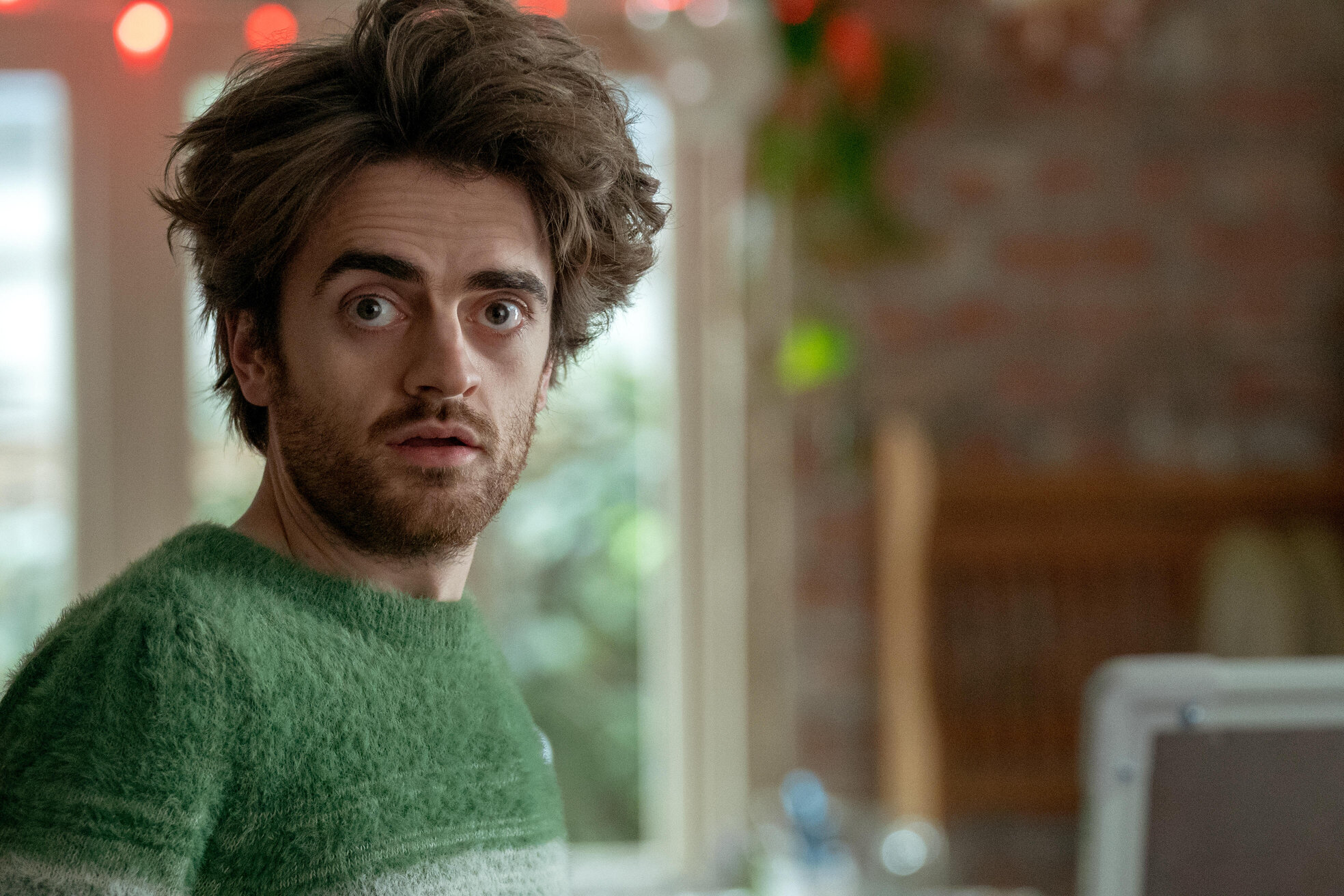 'A bracing and welcome sincerity'
As we noted in a separate post a few days ago, Extraordinary also happens to be one of the few new streaming shows at the moment that's enjoyed near-universal praise from critics — to the extent that Hulu's comedy is still hanging on to a perfect 100% score on Rotten Tomatoes as of this writing.
"These eight hugely bingeable episodes manage to come in for … a satisfying landing, buoyed aloft by a bracing and welcome sincerity that's always been there, mixed in among all those fart jokes," an NPR reviewer opines about the show, in one of those Rotten Tomatoes critics reviews. Adds another critic, this one from Time magazine:
"True to its title, Extraordinary combines and tweaks familiar tropes into something genuinely unique. That it also makes Deadpool look about as audacious as The Incredibles is just a bonus."
As for the audience side of the equation on the review aggregation site, Extraordinary also has a super-strong 93% rating there, making this series one of the few in recent memory where critics and viewers are in pretty close alignment. Definitely check this one out — and if you need more ideas of what to watch on Hulu, you can always peruse our guide covering the streamer's latest titles below.