We knew retailers were going to go all-out for Black Friday this year. But no one knew just how impressive all these sales would be. From Apple Black Friday deals and Black Friday TV deals to laptops, appliances, smartphones, and more, it's all on sale right now. But some deals are particularly popular this year, including the Black Friday GE Opal ice maker deals we found.
Both the GE Profile Opal 1.0 and the GE Profile Opal 2.0 are on sale at the lowest prices we've ever seen. There are also multiple configurations from GE Profile on sale, with prices starting at just $228. That's fantastic, but keep in mind that these deals are all at risk of selling out.
Make sure you check out Amazon's deals hub for all the latest Black Friday deals. Also, BGR rounded up all the best bargains right here in this big list of Black Friday deals.
GE Profile Opal 1.0 hits the lowest price ever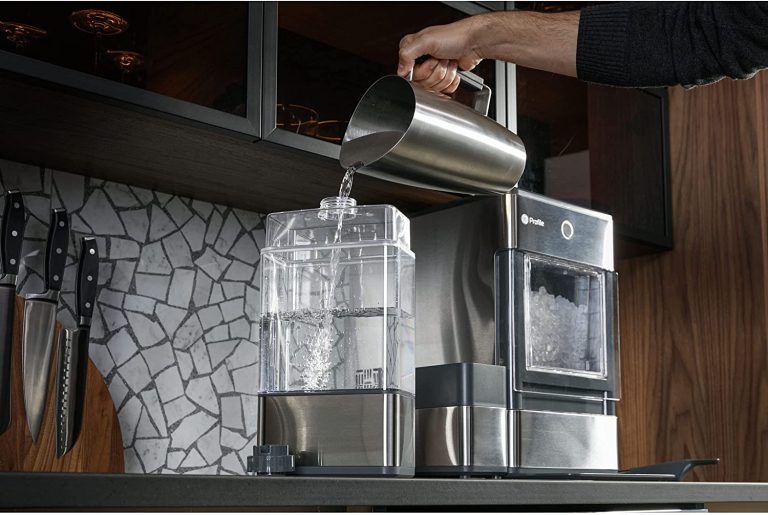 The GE Profile Opal 1.0 portable nugget ice maker always seems to pop up on best-seller lists during the holiday shopping season. Considering how pricey it is during the rest of the year, however, it certainly makes sense that people would flock to buy it when it's discounted.
GE Profile's Opal ice maker is one of the most popular countertop appliances out there. Unlike your freezer, the Opal makes awesome little ice nuggets that everyone loves. GE calls it "chewable, crunchable, craveable nugget ice."
The Opal has a large water reservoir and a bin that holds up to 3 lbs of ice. It can also produce up to 24 lbs of ice per day, and it doesn't need a water hookup.
The super-popular GE Profile Opal 1.0 portable nugget ice maker retails for $449, and it's worth every penny. Thanks to this Opal ice maker Black Friday deal, however, you can save $221.
That slashes your price to just $228, which is the lowest price we've ever seen!
Also, if you want the Opal 1.0 with a side tank, it's down to $298 for Black Friday. This bundle retails for $519, so that's a massive discount.
GE Profile Opal 2.0 is also on sale
In addition to the original model, you can also save on the newer version. That's right — the GE Profile Opal 2.0 is also on sale for Black Friday!
The newer version of GE's popular ice maker has a sleeker, more refined design. It also packs built-in Wi-Fi, so you can control it with an app on your smartphone.
The original Opal has optional Bluetooth for smartphone control, and it's definitely handy. But the Opal 2.0 has Wi-Fi instead, so you can control it from anywhere in the world as long as you have an internet connection.
With a retail price of $599, this model is expensive. But thanks to GE's Black Friday deals, the Opal 2.0 is down to its lowest price of the year.
That's a $150 discount, and it matches the best price we've seen so far. Also, the Opal 2.0 with side tank bundle has the same $150 discount.
More Black Friday 2023 coverage
If you're looking for all the best deals for Black Friday 2023, you'll find them in our extensive coverage.
The shopping experts at BGR have combed through all the biggest Black Friday sales online. We have hand-picked all the best deals with the deepest discounts on popular items. The team here at BGR has more than 4 decades of combined experience finding all the best bargains for our readers. With that in mind, you can rest assured that this is your one-stop shop for all of your Black Friday deal-hunting needs.
Below, you'll find all of BGR's guides on the best deals and sales of Black Friday 2023. Be sure to browse through them all if you want to see the very best sales that are available this year. And you should also check back regularly because we'll update them periodically with new sales as they go live.