If you purchase an independently reviewed product or service through a link on our website, we may receive an affiliate commission. Learn more.
Apple's 7th-generation iPad price is already the most affordable model the company offers at full retail, but an Amazon is offering a massive discount to celebrate Apple's big WWDC 2020 conference that kicks off on Monday.
Thanks to this big sale, you can get a brand new iPad with 128GB of storage for just for just $329.99, which is a huge $100 discount that marks the iPad's lowest price of 2020 so far.
---
Amazon always seems to promote its own Fire tablet devices much more than any other tablets on its website. It's not exactly a mystery why that would be the case, of course, and there's nothing wrong with Amazon promoting its own devices. All three Fire tablets offer a tremendous value, with prices starting at just $49.99 even when they're not on sale with any discounts. If you're in the market for a tablet and your main concern is spending as little as possible, a Fire tablet is definitely the way to go.
Fire tablets are indeed fantastic but even at those rock bottom prices, but even with all of Amazon's promotion, Amazon's tablets still aren't the best-selling models out there. No, that honor goes to the 7th-generation iPad, the cheapest version of which costs nearly seven times as much as Amazon's most affordable tablet at its full retail price of $329. Of course, you get superior build quality, better performance, and iOS when you buy the iPad, and that's why so many people are happy to spend the extra cash. If you pick one up today, however, you won't spend anywhere near full retail.
That's because Amazon is hosting a big sale today to celebrate the start of Apple's WWDC virtual conference. Want to pick up a hot new Apple tablet to get ready for iPadOS 14? Well now is definitely the time to pull the trigger.
2019 Apple iPad (10.2-inch, Wi-Fi, 128GB) - Silver (7th Generation)
$329.99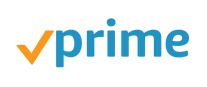 Most SKUs of Apple's 7th-Generation iPad tablet have been out of stock at Amazon for so long because they're among the best-selling products in Amazon's electronics category. When they were in stock, a few different sizes and color options were available with slight discounts. Hurry over to Amazon right now, however, and you'll find that the 10.2-inch iPad is somehow back in stock in Silver with 128GB or 32GB of storage. What's even crazier, however, is the fact that it's on sale with a nice big discount up to $100!
That cuts your cost to just $249.99, and you know you're getting a good deal anytime you can score an iPad for under $300. You can also pick up a 128GB iPad right now in Space Gray and you'll save even more money — this $429 model can be had for as little as $329.99!
Apple iPad (10.2-inch, Wi-Fi, 32GB) - Space Gray (Previous Model)
$249.99