Apple's Wonderlust iPhone 15 event started with a truly inspiring video focusing on a surprising feature Apple products offer: They save lives. The Apple Watch and the iPhone can detect early symptoms of dangerous conditions and help in emergencies.
As if to make up for that meaningful clip, Apple followed it up with the most cringy segment I've ever seen in an Apple keynote: The Mother Nature bit, starring Oscar-winning actress Octavia Spencer as Mother Nature.
Apple used the five-minute segment to pat itself on the back for reaching several milestones in its goal of becoming a zero-carbon emissions company by 2030. And there's certainly plenty of admirable progress that Apple is making on that front.
That said, I can't help but wonder where Mother Nature was when it let Apple design AirPods or use Lightning ports on iPhone for years despite almost the entire industry switching to USB-C.
Yes, the Apple Watch is a carbon-neutral device right now, which is amazing. Apple is using plenty of clean energy to power its headquarters and stores, and it has switched to shipping goods via ocean rather than air. Not only that, but Apple is planting forests, not trees. And leather is gone from its accessory lineups for iPhone 15 and new Apple Watches.
But Spencer's Mother Nature conveniently forgot to address a few issues with Apple products that can lead directly to, you know, harming Mother Nature.
The problem with AirPods
I've told you that I am a longtime AirPods user, and the biggest problem I have with the product is that it can't be repaired. Don't get me wrong, I don't want to repair it myself. But I would pay Apple the battery replacement fee required to replace the batteries every couple of years. Instead, Apple simply gives you new earbuds for that price.
Or you can take a discount and get a brand new pair. Apple's AirPods design isn't sustainable, and Apple isn't doing anything about it. At least, not yet. It has until 2030 to fix this issue.
But by then, I might need to get three additional pairs of AirPods without really recycling the old ones. That's right, there isn't a great recycling product for the AirPods or a way to trade in old models for a discount.
To be fair, nobody else in the industry has better designs for their AirPods rivals. Not that I know of. And since almost every smartphone user out there owns at least a pair of wireless earphones, this is a problem that Mother Nature should address.
There is a guy in Switzerland who has figured out how to make AirPods cases with replaceable batteries…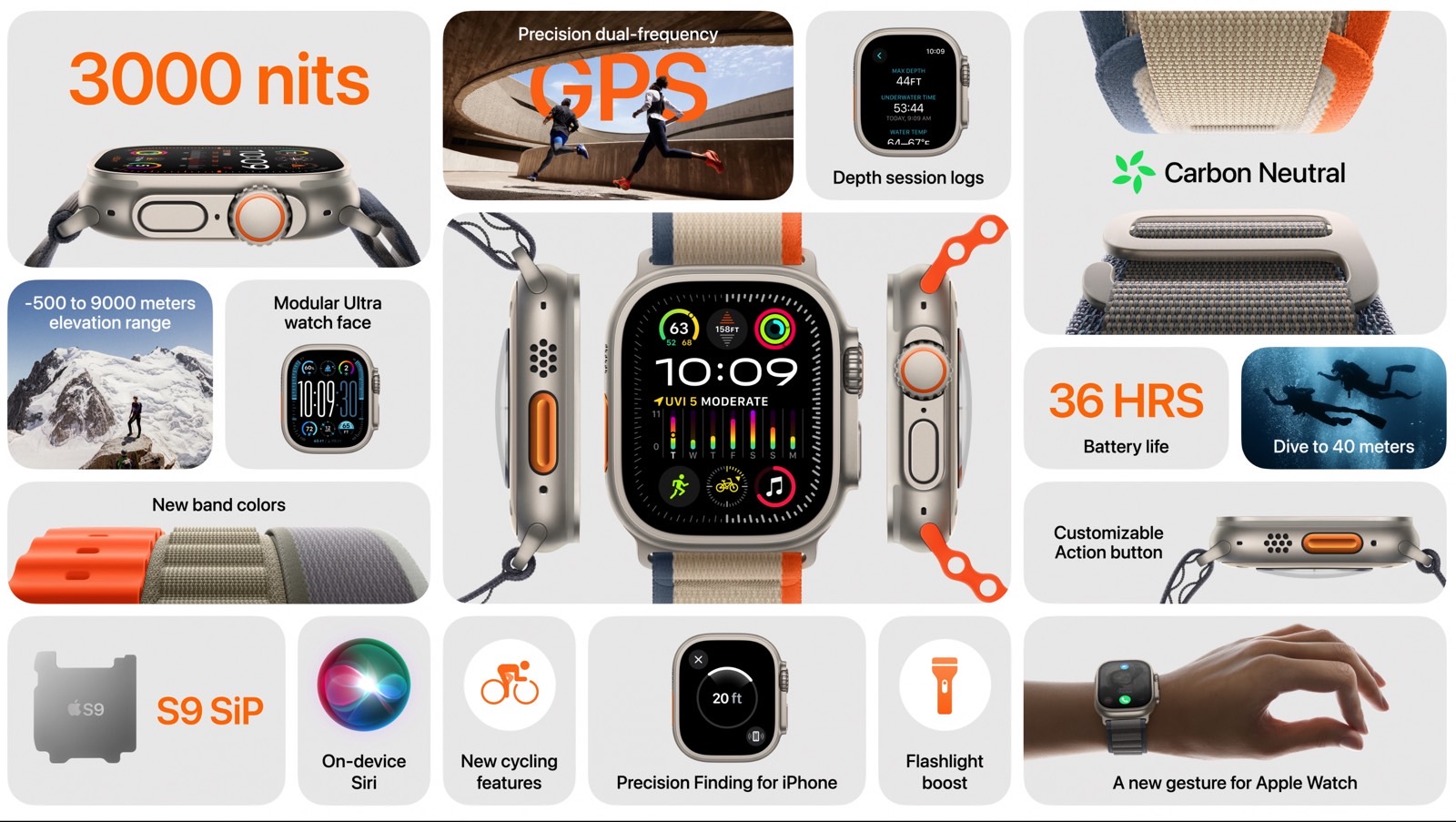 The iPhone's USB-C port
Apple has finally made iPhones with USB-C ports. All four iPhone 15 models have a USB-C connector on the bottom instead of Lightning. Apple isn't doing it (only) because it's convenient for the user or more eco-friendly. The European Union (EU) forced Apple to do it before Mother Nature did. And Mother Nature's assistant owns an iPhone 13 or 14, by the way. She must know about the Lightning problem.
Of course, Apple could make the argument that keeping Lightning in place is actually more eco-friendly, like the time when Apple removed the charger from the box because everyone already has chargers. But then Apple also made Lightning-to-USB-C cables and put those in the iPhone box. Which meant some buyers had to buy new chargers.
Now, iPhone owners can turn their Lightning cables into USB-C ones with dongles. Apple sells one for $29. But most iPhone owners probably own USB-C cables that came with other gadgets. Those are good for the iPhone 15.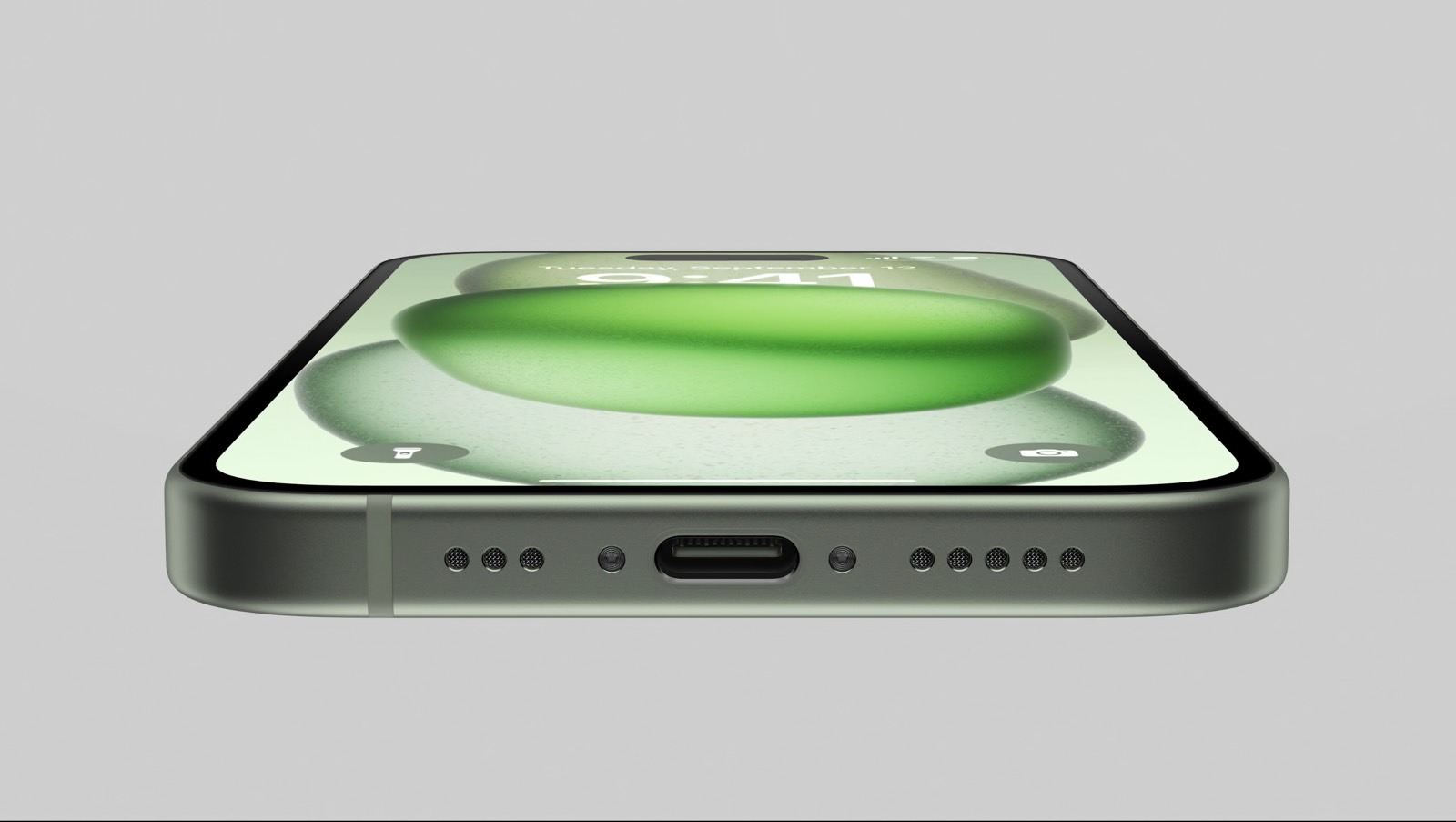 Looking forward to the sequel
The Mother Nature bit might have been annoying to watch, but Apple did deliver a better segment after that, where it explained what it's doing to improve the environment (see below).
Apple has offered similar updates in recent years, and I hope it continues to do so in the coming years. They might be boring, but they're certainly better than Mother Nature sketches.
In these segments, Apple only goes over what it's doing to save the planet. Work that can inspire/force competitors to follow with similar initiatives. That's why these updates work great for Apple. And I get that the point is we still have to wait for Apple to do better. On the AirPods front, and everywhere else its products aren't as eco-friendly as we'd want them to be.
Therefore, I didn't even think about the AirPods problem or the iPhone's Lightning connector during Lisa Jackson's presentation. But if I have to sit through self-congratulatory Mother Nature bits, I will remind Apple there's a lot of work left to be done. And the company might have to address at least the AirPods problem publicly at some point in the future.
I did like Octavia Spencer as Mother Nature, though. Maybe there's an Apple TV Plus series in there.