Remember Swiss engineer Ken Pillonel? He's the guy who made a USB-C iPhone before Apple. Moreover, he put the same USB-C port on AirPods and even created an AirPods Pro case with a replaceable battery. He's now back with another DIY project: Transparent AirPods Pro.
Apple doesn't offer color options for the AirPods Pro other than white. If you want transparent earphones, Beats Studio Buds Plus are your only option. There's no telling if Apple will ever make transparent AirPods Pro. But thanks to Pillonel's work, you don't have to wait for Apple.
Before you watch Pillonel's new video, you need to watch the clip where he shows how to make your own 3D-printed AirPods Pro case that lets you change the battery when it dies. This is my biggest gripe with AirPods and other wireless earphones. When the battery can no longer hold a charge, you have to throw them out. There's no way to fix them.
Pillonel came up with a case design that at least lets you swap out the case battery every few years. There's still no solution for the AirPods themselves, however. And this DIY job only covers the first-gen AirPods Pro model.
The good news is that the process involves adding a USB-C port to the AirPods Pro case, which is another perk if you're going down this DIY route.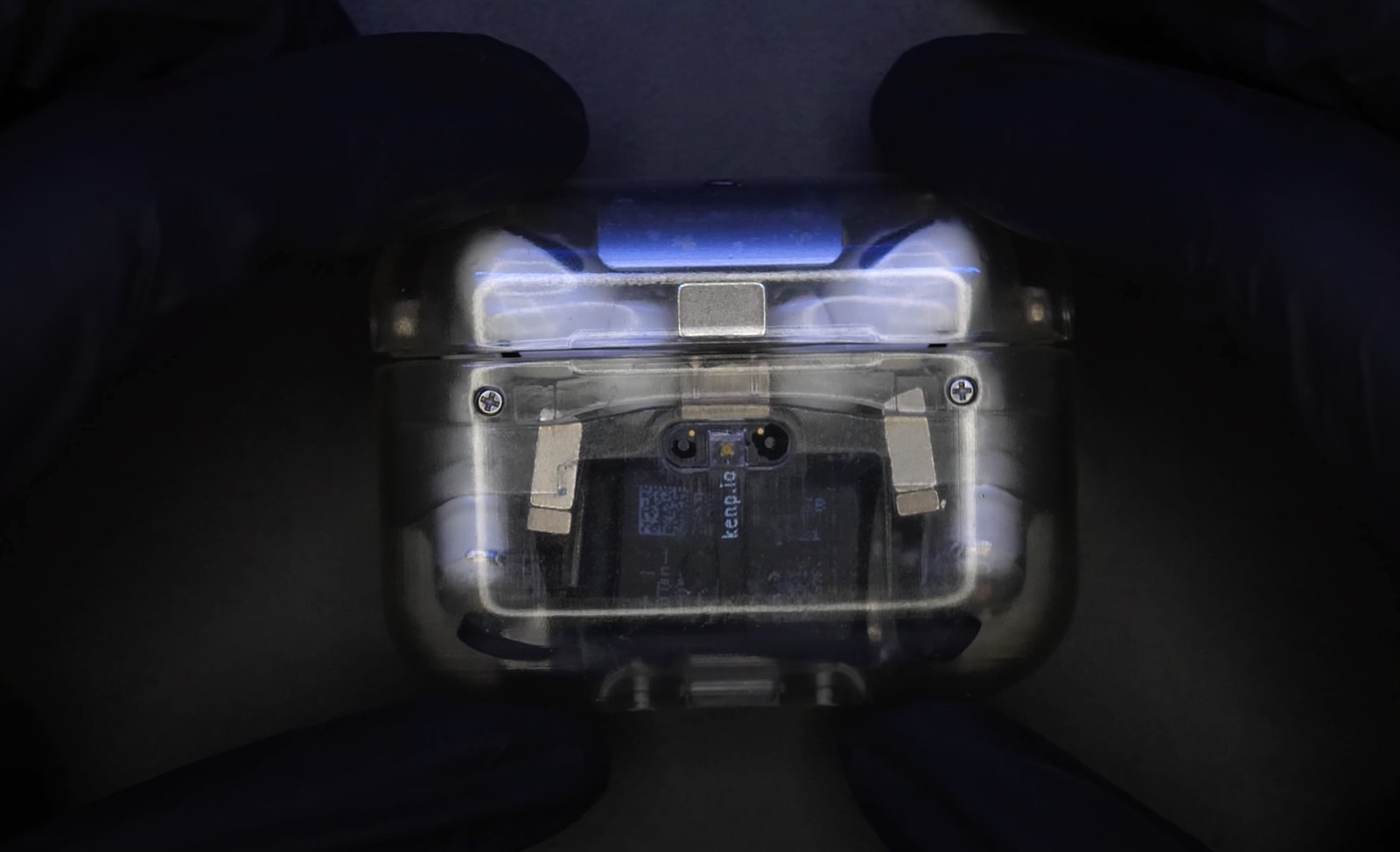 The new video is a shorter version of the same process, as it doesn't cover the actual development of this 3D-printed, custom-made AirPods Pro case. Instead, it uses the existing 3D files to print a transparent case.
You'll see Pillonel cutting and cleaning the pieces in great detail before he assembles them. The result is a functional transparent AirPods Pro case that nobody else has.
Well, you can replicate it if you have the time and the tech. As you'll see in the video, you need at least a couple of days to 3D-print the parts, clean them, and assemble them. And it's probably easier if you have a 3D printer at home.
All in all, this might cost you more than a pair of AirPods Pro 2. But if you want your first-gen AirPods Pro to stand out, and want a more eco-friendly design, this might be the way to go.
Like the non-transparent DIY AirPods Pro project, you can't do anything about the AirPods themselves. The Swiss engineer still hasn't figured out how to break the earbuds apart and rebuild them.
Finally, make sure you turn on the subtitles for the clip below. That's the only way to get any instructions. Otherwise, it'll feel like a music video. You still get the gist of it, but with crucial details missing.