There's been a lot of talk about the iPhone 15's USB-C cables lately, as they appeared in a few exciting leaks. The new rumors say the iPhone is finally getting braided cables, which should be more durable than the current default cables. Moreover, the USB-C cords in the iPhone 15 retail box will be the same color as the iPhone 15 model of your choosing.
But you shouldn't expect the USB-C cable that Apple will bundle for free with the iPhone 15 to support Thunderbolt 4 speeds. You don't need leaks to realize that. However, one new report details the purported specs of Apple's upcoming USB-C cables.
After posting images showing the iPhone 15's USB-C cables, leaker Majin Bu is back with more photos showing the cord's specs. The images appear to come from China and reveal almost everything there is to know about these cables. Like I said before, even if these leaks are fake, someone is manufacturing these USB-C cables for the iPhone.
According to the leak above, the USB-C cables are 1.6 meters (5.25 feet) long, feature 16 pins, and support 60W charging speeds. They also support USB 2.0 data transfer speeds (480 Mbps) and do not come with MFi certification. Then again, these cables are supposedly Apple-made.
Also, that transfer speed is on par with what the Lightning port can do right now.
There are two important takeaways here. First, the cables might support up to 60W power but don't expect the iPhone 15 to get such fast-charging speeds. Secondly, the USB 2.0 standard is what matters more here.
What's the difference between USB-C and Thunderbolt 4?
Thunderbolt 4 is a data transfer standard that allows for extremely fast speeds. Think 40 Gbps. The standard uses a USB-C connector to achieve that data speed, whether you move large files to external devices or connect a computer to multiple displays.
But not all USB-C cables support Thunderbolt 4 speeds. To quickly tell whether you have a Thunderbolt 4 cable around, look for a thunderbolt sign on our USB-C connector.
Do you even need Thunderbolt 4 on iPhone 15?
I said recently that most people don't need to ever worry about Thunderbolt 4 on iPhone. And it's very easy to determine whether you need the upgrade. Do you connect your iPhone to your Mac or Windows PC to transfer files? Especially photos and videos?
Also, do you routinely back up your iPhone to your Mac or Windows PC?
If you don't do any of that, the cable that comes in the box with the iPhone 15 you plan to get is perfect. It'll recharge the handset at whatever top speed Apple goes for. Rumors say we should expect 35W, and the cable's rumored specs above indicate they would support such charging rates.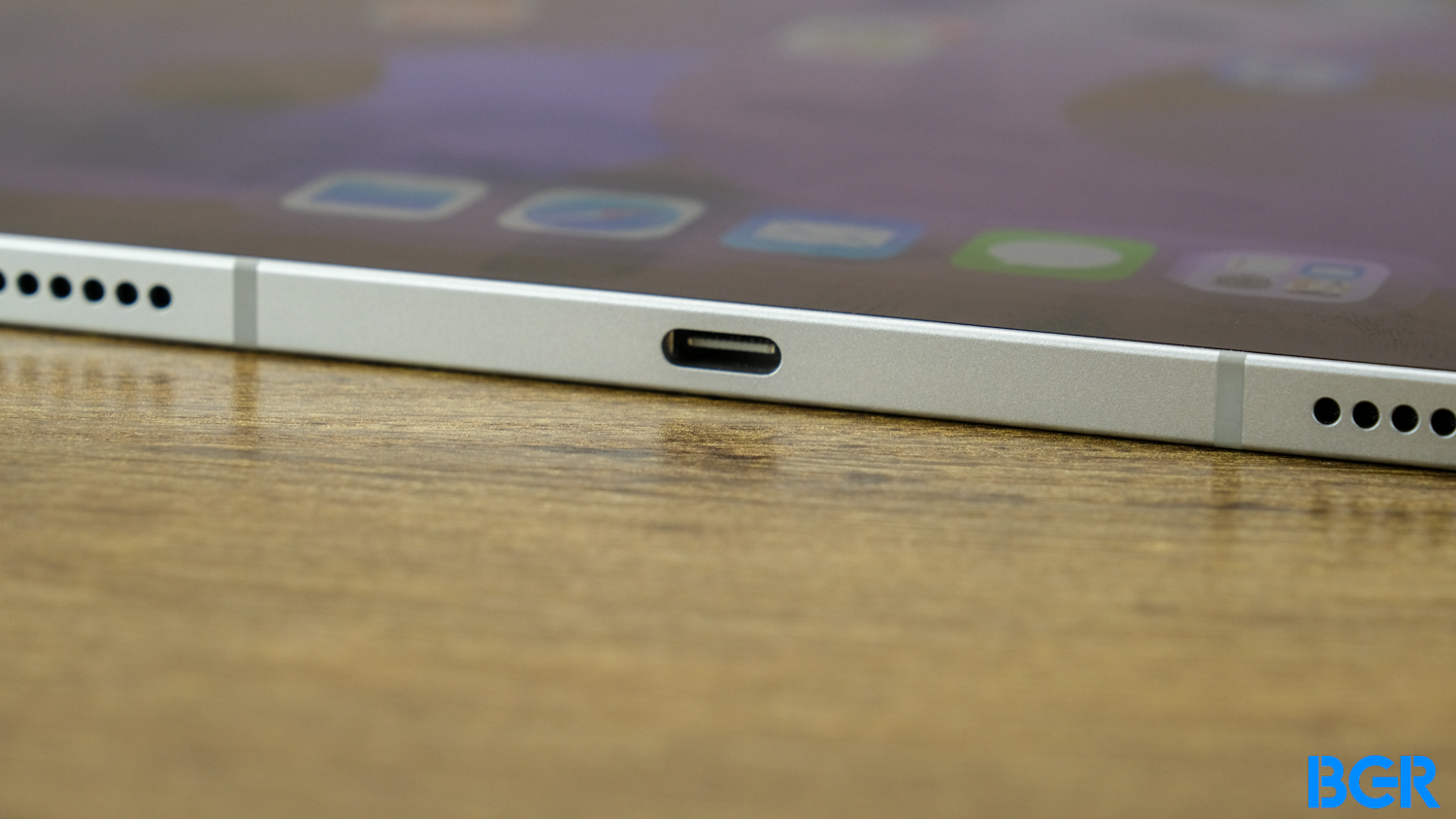 By the way, if the USB-C charger can do 60W, it can also recharge your MacBook Air.
I'll point out you don't need Thunderbolt 4 speeds for the rumored battery charging speed bump.
If you answered yes to the questions above, then you'll need to buy a separate Thunderbolt 4 USB-C cable. But you might own at least one, and that should work flawlessly.
Which iPhone 15 models will support Thunderbolt 4 speeds?
If you need data transfer speeds of up to 40 Gbps from your handset, you might wonder which iPhone 15 models will support it. Most rumors said only the iPhone 15 Pro and 15 Pro Max will get it. More recent reports indicated that the iPhone 15 and 15 Plus might also support Thunderbolt 4 speeds.
I'll remind you that only the iPad Pros support Thunderbolt 4 speeds, though all iPads have USB-C ports now.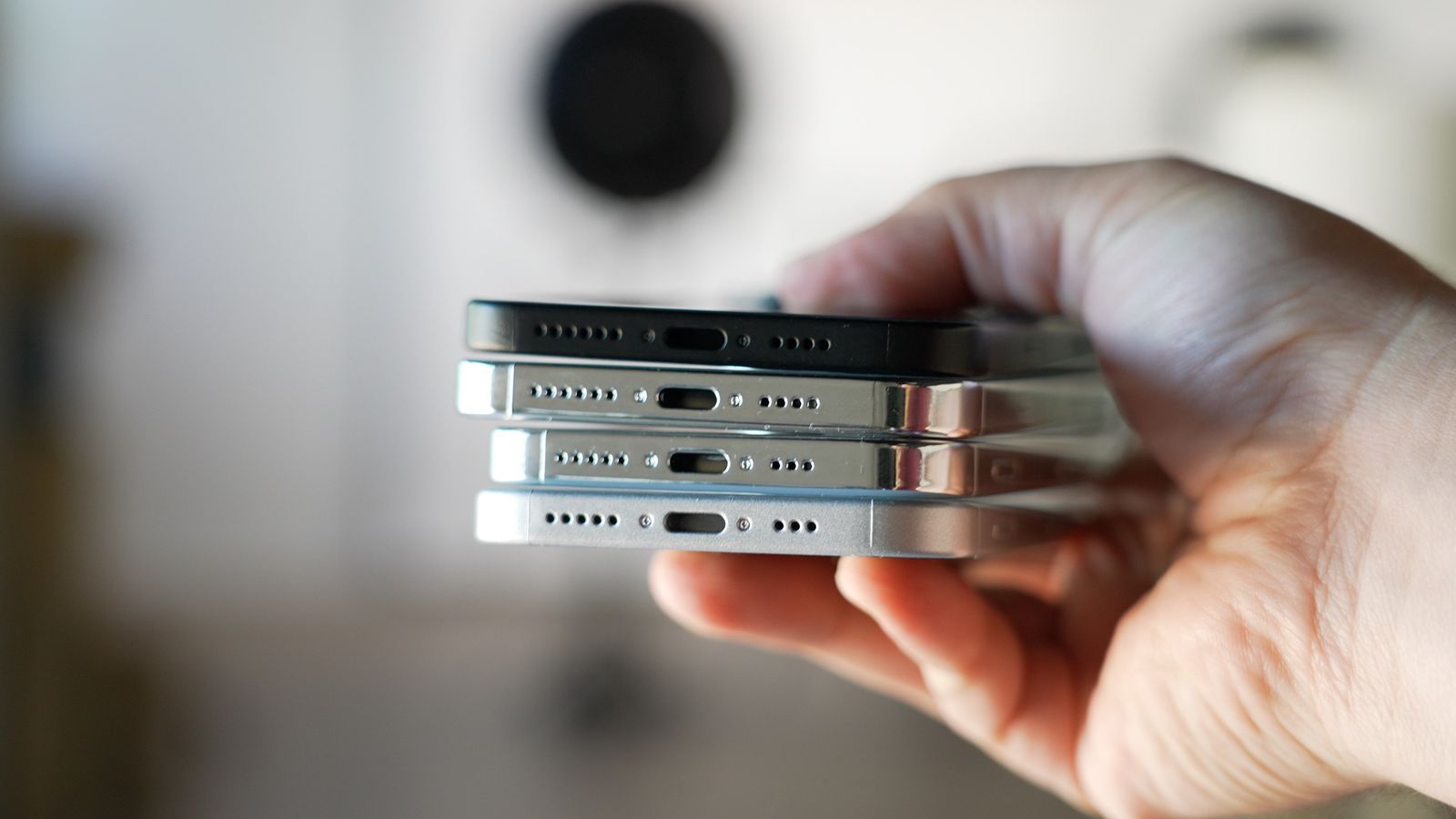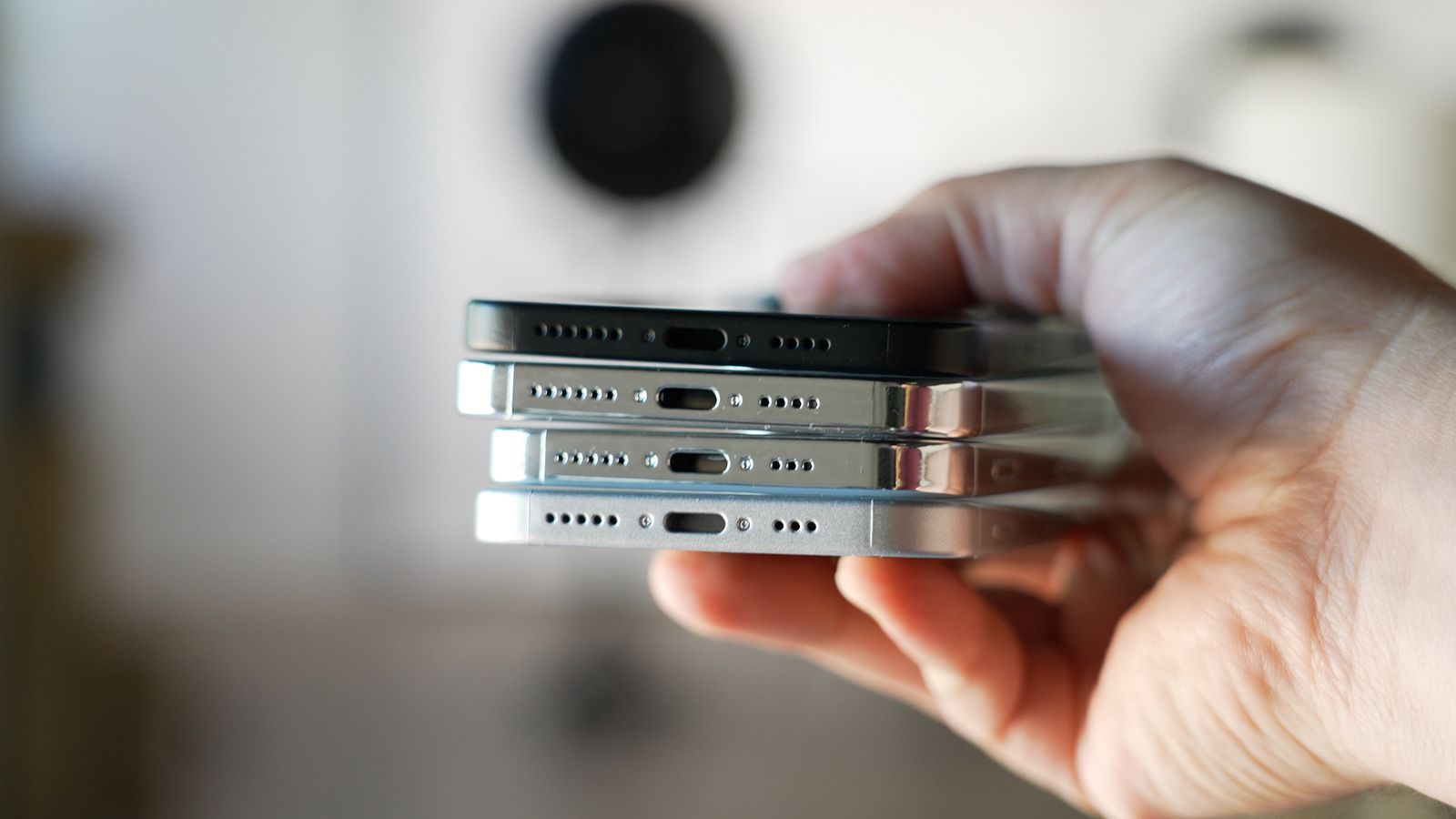 Why Apple won't get you a free Thunderbolt 4 USB-C cable
See Apple's USB-C braided Thunderbolt 4 cable at this link? It measures 1.8 meters (5.91 feet) and retails for $129. You'll need to pay an extra $30 if you want a 3-meter (9.84 feet) cable.
That's why Apple won't get you free USB-C Thunderbolt 4 cables with the iPhone 15 models. Just like it doesn't do it with the two iPad Pro models that support 40 Gbps transfer speeds.
Apple isn't about to get you a free cable, one that you'd use a lot with your other USB-C-powered devices that can benefit from fast transfers. Instead, it'll get you the bare minimum: the USB-C connector the EU wanted from Apple.
Those buyers who want Thunderbolt 4 connectivity must pay extra for a new cord. Assuming they don't already own at least one.
On that note, you don't get Thunderbolt 4 cables with Android phones either. And Android flagships don't support Thunderbolt 4 speeds to begin with.