ChatGPT is the most exciting tech innovation of the year — a piece of generative AI software you can have human-like conversations with on a variety of subjects. ChatGPT will answer most of your prompts, even if those answers aren't always accurate. The "chat" part in the name sort of gives the functionality away, but what does "GPT" stand for?
GPT is an acronym for Generative Pre-trained Transformer. This series of terms practically explains what this AI product is, as long as you're familiar with the technology that powers AI's large language models. Plus, "Chat Generative Pre-trained Transformer" doesn't really roll off the tongue.
ChatGPT is the first generative AI product to become widely available. And while Microsoft and Google followed up quickly with Bing Chat and Google Bard, respectively, most people will probably refer to generative AI products as ChatGPTs.
Just like you'd call a tablet an iPad, even if it's not one. Or a tissue a Kleenex. That's how important branding is for never-before-seen products.
OpenAI could have chosen something more consumer-friendly, of course. But ChatGPT has personality. It's something people remember, even if they have no idea what "GPT" means.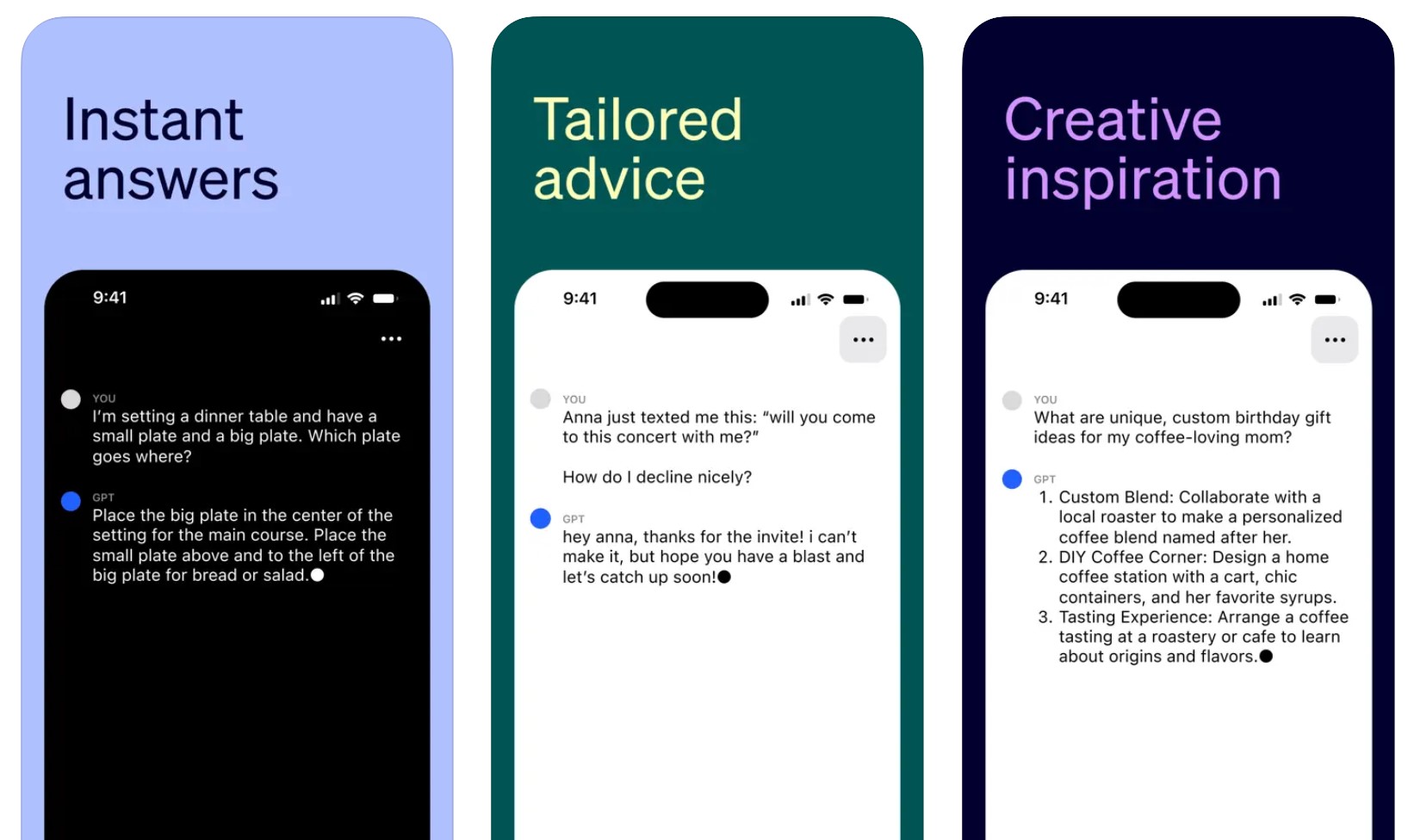 Comparatively, Bing Chat (which is ChatGPT with Microsoft's improvements) and Google Bard are simpler marketing terms. But they're not immediately recognizable, and you wouldn't necessarily associate them with AI.
Instead of picking an easy name for the software, OpenAI chose something that explicitly describes the tech that powers the AI chatbot. That Generative Pre-trained Transformer is the tech that makes those conversations with AI possible. And, as Geeky Gadgets explains, each term has a meaning.
The first one is easy. "Generative" refers to the AI's ability to generate text. That's what the AI does when you issue prompts. It responds via text tailored to the question. Its replies aren't pre-recorded. Or defaults. The more you use ChatGPT, the more you'll realize that.
"Pre-trained" means that ChatGPT has received plenty of training to get here. The language model gorged on lots of data from the internet and user-generated prompts. That's what lets ChatGPT understand human language and produce responses to any valid question.
I say valid because ChatGPT has restrictions in place to prevent misuse. Even if it knows the answers to some questions, it won't offer it.
Finally, there's the "Transformer" part. It has no relationship with the Transformers you may know or love. Instead, Transformer refers to the neural network architecture that OpenAI uses. This one lets the AI understand the context of language. And that's a key feature for any ChatGPT-like product, understanding human language and replying in kind.
At the end of the day, it doesn't matter whether you understand what ChatGPT means as long as you know what it does and how it works. But I do think that getting yourself familiar with ChatGPT and similar products is extremely important. We'll get even better ChatGPT variants down the road, as I expect generative AI software in most consumer tech gadgets to hit stores in the coming years.