Remember TikTok Now, the BeReal clone built directly into TikTok? Exactly.
Today, TikTok has announced that it is killing off TikTok Now, the company's clone of the viral social media app. Matt Navarra, a consultant and analyst in the social media industry, grabbed a screenshot from the TikTok app announcing the end of the feature.
We're updating the TikTok experience and are discontinuing TikTok Now. To view your previous posts, go to your Profile > Private Tab > Now Memories. We encourage you to continue sharing your creativity on TikTok through captivating videos, photos, and stories. Thank you for being a part of our community
As TikTok abandons BeReal, BeReal wants to be more like TikTok
While TikTok has thrown in the towel trying to get its BeReal clone up and running, BeReal is on the other side trying to be more like TikTok. The company recently announced a few features that more closely align the experience in the BeReal app to features and experiences you would expect to find on TikTok or Instagram.
In May, Bereal announced RealPeople, a new feed that features nothing but famous people instead of your friends. BeReal says that RealPeople is a "curated timeline of the world's most interesting people – from top athletes, artists, activists, and everything in between." That sounds a lot like the experience that people head to Instagram for.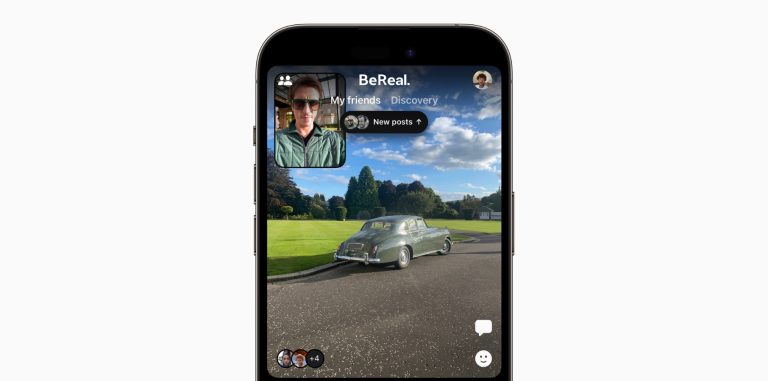 Then, earlier this month, it was reported that the company is testing a new direct messaging feature called RealChat that will allow users to chat with their friends about their BeReals — and anything else — in a private manner. That sounds a lot like both Instagram and TikTok — both of which have direct messaging built into the app.
BeReal's journey from viral social media hit to where it is now reminds me very much of Clubhouse, the viral audio chat app that was quickly cloned by Twitter. While Clubhouse is still around, it certainly doesn't have the social presence it did when it originally launched. I can't help but think that BeReal may have the same future ahead of it.