There are several features coming to Apple services this fall. During the WWDC 2023 keynote, Apple announced lots of new functions for iOS 17, iPadOS 17, watchOS 10, macOS Sonoma, tvOS 17, and visionOS, but the company wasn't able to highlight every feature coming to each of its services. Here's everything you need to know.
All the features coming to Apple services
Apple is updating several of its services, including Apple Music, Apple News, Apple Podcasts, Apple Maps, Apple Fitness Plus, Apple Cash, Apple Wallet, and more later this fall.
Apple Music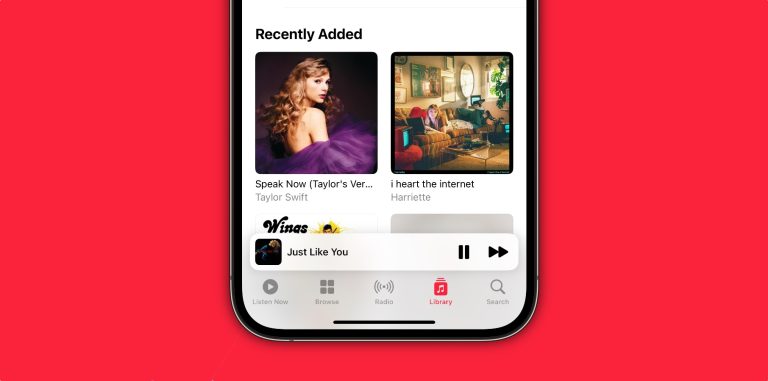 Collaborative Playlists: Apple Music subscribers can collaborate on playlists with family and friends. Users can invite each other to select and edit tracks and even add emoji reactions to specific songs.
Apple Music Sing with Continuity Camera integration: With Apple Music Sing and Continuity Camera on Apple TV, users will be able to see themselves onscreen and apply all-new camera filters as they sing along to the lyrics of their favorite songs.
Song Credits in Apple Music: Fans can view comprehensive data about the artists who contributed to their favorite tracks, including their roles and the instruments they played.
SharePlay in the car: Apple Music is bringing SharePlay to the car so that everyone can easily choose what's playing.
Apple Podcasts
Apple Music Radio shows: Apple Music subscribers will be able to the entire catalog of award-winning, commercial-free Apple Music radio shows in Apple Podcasts.
Now Playing: Listeners will enjoy a refreshed Now Playing design, featuring a dynamic background that showcases a podcast's art and provides enhanced controls for managing the queue.
Episode Art: With support for episode art throughout Apple Podcasts, listeners will be able to explore more about an episode. It's also easier to preview, play, or follow podcasts with a new design for episodes, shows, and channels in Up Next.
Connect subscription: Listeners will be able to access new shows and other benefits by connecting eligible subscriptions to top apps on the App Store.
Audio stories from Apple News+: Apple News+ subscribers will have the ability to listen to professionally narrated audio stories from the world's leading magazines and newspapers in Apple Podcasts.
Apple News Plus
Daily crosswords with Puzzles: Apple News+ subscribers will be able to enjoy even more benefits, including Puzzles, which will include a daily crossword and mini-crossword in partnership with The Puzzle Society.
Apple Fitness Plus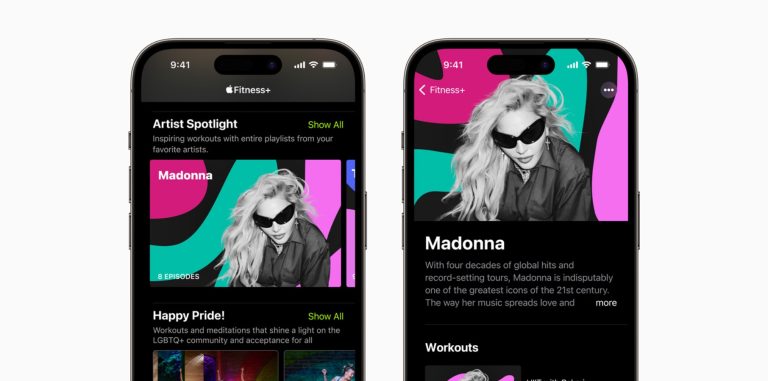 Dial in a workout or meditation with Audio Focus on Fitness+: With Audio Focus, Fitness+ subscribers can prioritize the volume of the music to stay energized or the trainers' voices so they can concentrate on their coaching.
Custom Plans: Custom Plans are a new way to receive a custom workout or meditation schedule based on day, duration, workout type, and more.
Queue Fitness+ workouts: Fitness+ is also introducing Stacks, allowing users to select multiple workouts and meditations to do back to back, so they can seamlessly move to their next activity without interruptions. Stacks can be saved to a user's library to use again in the future.
Apple Books
Favorite series: With Apple Books' new series pages, users can easily see all of the books available in a series.
Apple Maps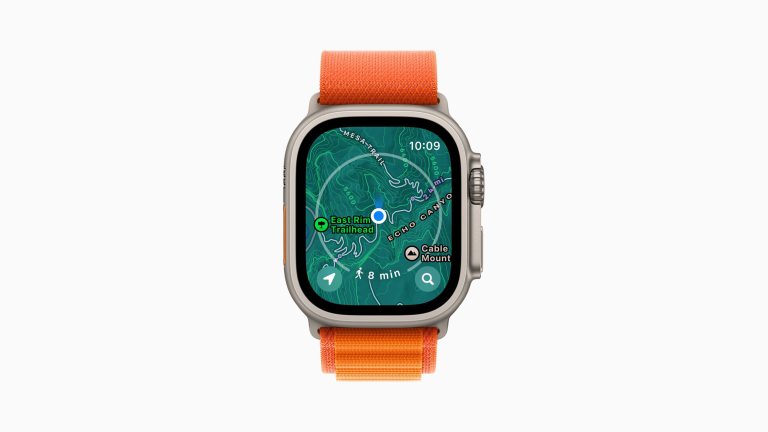 Offline maps: Users can easily select an area on their device and download it with just a tap. While offline, users will be able to access turn-by-turn navigation for driving, walking, transit, and cycling; see their estimated time of arrival; find places in Maps; and more.
Real-time electric vehicle charging availability: Maps users with electric vehicles will be able to see real-time charging station availability filtered by charging network, plug type, and more.
Park trails: Maps is making it easier to discover thousands of trails in parks across the U.S. with place cards that include detailed information like trail length and type, difficulty, and elevation gain.
Find My with Messages and Maps: Users will be able to share their location — and request someone else's location — through Find My directly in Messages with the new "Location" option in the Send Menu. From here, users can also easily create a route to someone's location in Maps.
AirTag and Find My: Item sharing for AirTag and Find My network accessories will allow device owners to invite up to five other people to a sharing group.
Apple Cash
Set up recurring payments: Apple Cash users will be able to set up weekly, biweekly, or monthly Apple Cash payments, making it even easier for parents to pay allowances or for users to pay back friends and family for regularly shared expenses, such as rent payments.
Apple Wallet
Present an ID to businesses using iPhone and Apple Wallet: Starting this fall, businesses will be able to accept IDs in Apple Wallet. This will streamline their ability to securely check a customer's age in person for things like alcohol purchases or to verify a customer's identity at checkout for car rentals, and more.