I've been using Apple devices longer than any other brand. While I'm excited about the iPhone 15 announcement and willing to buy the iPhone 15 Pro Max, I can't help but say that the Samsung Galaxy Z Flip 5 is the coolest smartphone around.
Samsung sent this device over for a few weeks of tests, and so far, I'm really impressed with the Galaxy Z Flip 5. While I have been eager to try a foldable phone, I never thought a Z Fold-like phone was interesting enough to spend a few days or weeks on it. But since Samsung released the Z Flip and Motorola its Razr phone a few years ago, I was curious to see how this folding smartphone would hold up on my daily usage.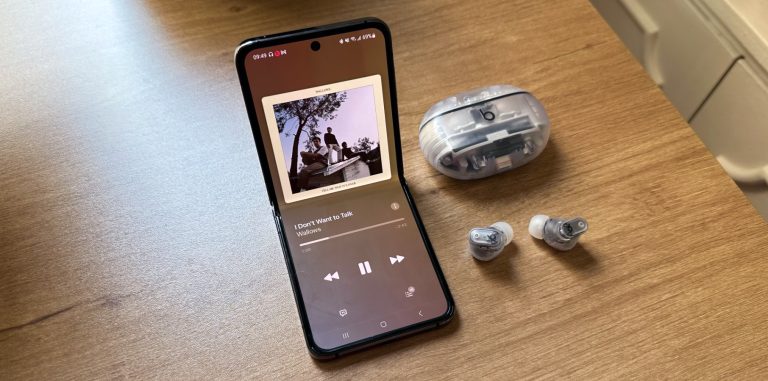 Finally, I tried Samsung's folding strategy with its fourth release, and I think the wait was worth it. I remember people complaining about battery life, camera quality, and overall product construction, but these three topics exceeded my expectations these past few days.
As I went for a walk yesterday, I took the Galaxy Z Flip 5 and the Beats Studio Buds+ with me – and, wow, what a great combination—the coolest phone with the coolest wireless earbuds available. While I really dig the transparent option for the Beats earbuds, I feel like the Z Flip 5 is also well-made, and people always get curious about a folded smartphone.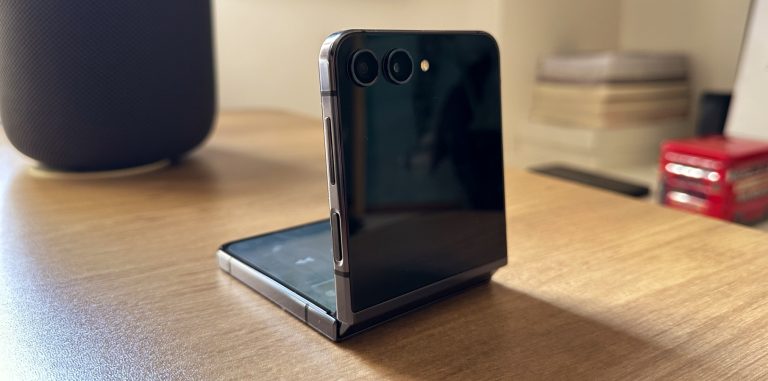 The Galaxy Z Flip 5 is a firm phone; the stainless steel finish is very luxurious, and the hinge to fold the display looks solid. The outer display is clear and vivid, and I love seeing the Now Playing animation or using the main cameras to take selfies. Honestly, I feel like Samsung could even ditch the not-so-good selfie camera for a true bezel-less panel at this point.
The inner P-OLED display is also great, and although I always note and feel the center hinge, it's not an issue. That said, I'd love it if the display weren't so narrow. I know Samsung improved that, but a regular smartphone aspect ratio would be much better.
Samsung Galaxy Z Flip 5 excites me, but I wouldn't trade my iPhone for it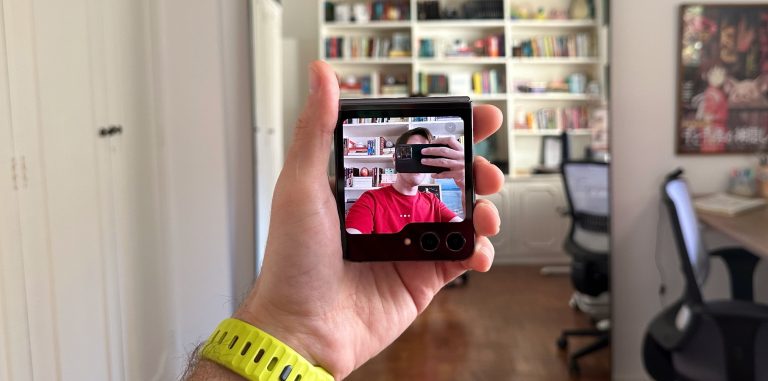 While I think Samsung has made something special with the Z Flip 5, I don't think I could switch from an iPhone to an Android device at this point. To be honest, iPhone updates have been boring – and I really thought the Dynamic Island cutout could make Apple's iPhone 14 Pro more interesting (it didn't) – but I just love the reliability the iPhone gives me.
TikTok, Instagram, and streaming video platforms just look weird on Galaxy Z Flip 5. Instagram Stories don't look as good, Samsung's emojis are horrendous, and this is not a good phone for watching content.
This is why Samsung Galaxy Z Flip 5 is such a weird phone. It looks beautiful and cool, and Samsung nailed that segment. But I don't like Android that much; I don't like how apps aren't well-optimized, and this is what makes me keep choosing the iPhone – even if it's not as cool and pretty as it used to be.
Wrap up
Samsung Galaxy Z Flip 5 is the perfect option for those who like to show they're cool. Everything about it is cool. Besides that, Samsung also put some great hardware specs on it: great battery life, great outer cameras, excellent processor, a nice display, etc.
If you're not a hardcore Apple user – or are looking for a new Android phone – I think you should definitely check out the Galaxy Z Flip 5.