About this time last year, Sony unveiled an interesting projector concept at MWC 2016 — a device slightly bigger than an Apple TV that could beam a touchscreen-like interface onto any surface, letting users interact with the various UI elements. The projector graduated from Sony's R&D lab in time for this year's MWC conference, and the product will actually make it to stores as the Xperia Touch. The good news is that it runs Android, which means hundreds of millions of potential buyers around the world would have no issues getting used to the new user interface. The bad news is that it'll be insanely expensive, so most of those people will never even consider buying one.
The Xperia Touch will roll out in Europe with a suggested retail price of €1,499. That gets you a gadget that can project a 23-inch HD screen (1366 x 768 resolution, 100 lumens brightness, 4000:1 contrast ratio) onto both vertical and horizontal surfaces. The image can be increased to up to 80-inches. Aside from Android support, the Xperia Touch also works with PlayStation 4 Remote Play.
The Touch packs Sony's SXRD projection display technology that delivers an "ultrashort-throw" projection. An infrared light and a 13-megapixel camera equipped with real-time detection features make 10-point multitouch possible. That means you can interact with the images on the screen by simply "pressing" the appropriate button or UI element.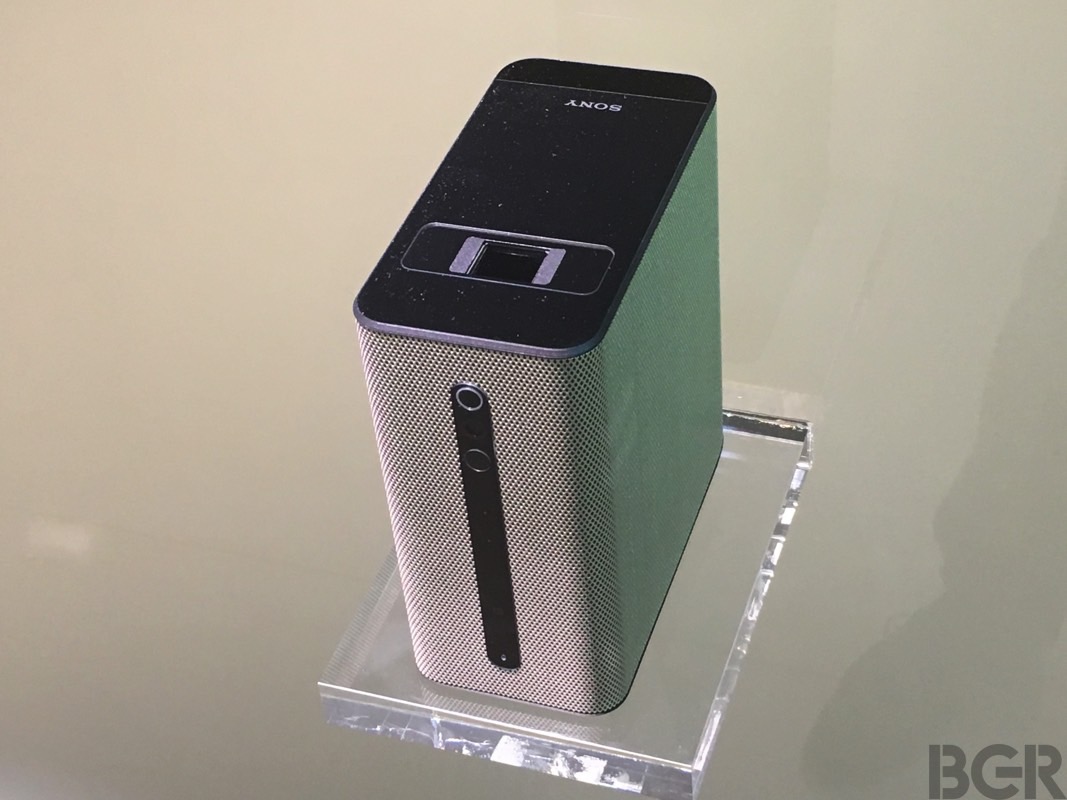 Other notable features include two-way stereo speakers and a built-in battery that will let you take the projector with you. However, it'll only last for about an hour of continuous video playback. The system packs 3GB of RAM, 32GB of storage, microSD support, Wi-Fi ac, Bluetooth 4.2, NFC, Miracast support and Android Nougat.
The Xperia Touch certainly sounds like a great idea for enhancing at-home entertainment/infotainment and for using on the go. The price, however, might be prohibitive for most potential buyers. The Xperia Touch was on display at Sony's MWC booth and should be available in select markets this spring. Keep checking Sony's site to preregister.